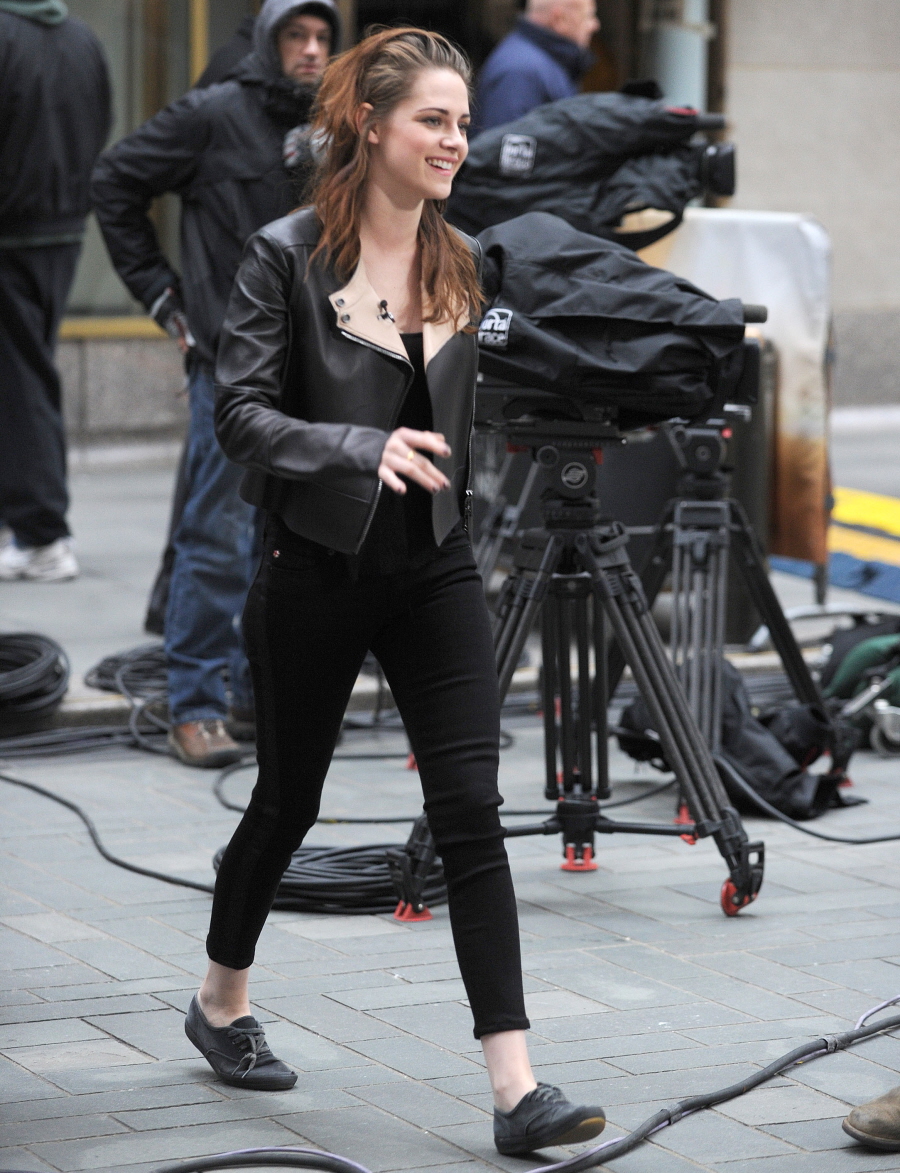 Here are some new photos of Kristen Stewart outside of the New York studio of the Today Show this morning. She made a live appearance in support of Breaking Dawn Part II, which I can only imagine was the low point of Today's coverage this morning. I mean, there are 30-odd Senate seats, dozens of governors' races and House seats to analyze, not to mention the presidential election and the breakdown of the Electoral College and the future political system for the next four years… and then let's take a quick break to talk to the lip-biter about her vampire movie. Such stupid timing. BD II doesn't even come out for another week and a half! The studio didn't think it was a dumb idea to put Kristen in a live interview the day after the presidential election?
Anyway, Kristen was there in all of her lip-biting, eye-rolling glory. Incidentally, Kristen and Rob flew to NYC together via a private plane – there were photos. So, the studio is so confident about them being together that they're scheduling them for private flights together. Still, the Today Show played along and acted like Kristen and Rob are still on-again, off-again and not like Rob and Kristen and the studio have made it epically clear that ROBSTEN IS UNBROKEN.
Savannah Guthrie asked (cloyingly), "Kristen, you have so many fans and they will be mad at us if we don't ask you… Are you back together with Robert Pattinson?" As awful as that question was (and it was bad because just ask her straight out, for the love of God, without having hedge "Your fans want to know!"), Kristen's response was so infuriating I actually felt a new, throbbing stress-vein developing. Kristen barely stifles an eye-roll, and she has the audacity to look majorly pissed off (O RLY, bitch?) and then she says, "Funny you mention that. I'm going to just let people watch whatever little movie they think our lives are. Keep 'em guessing, I always say." Girl, it was barely three months ago when you had to issue a public apology statement in which you declared your unbroken love for Robert. NO QUESTION IS OFF-LIMITS. No question gets your Twi-'tude. Stop looking so pissy. You brought this on yourself.
Here's the video clip of Kristen's response to the relationship question:
Visit NBCNews.com for breaking news, world news, and news about the economy
Here's the full interview:
Visit NBCNews.com for breaking news, world news, and news about the economy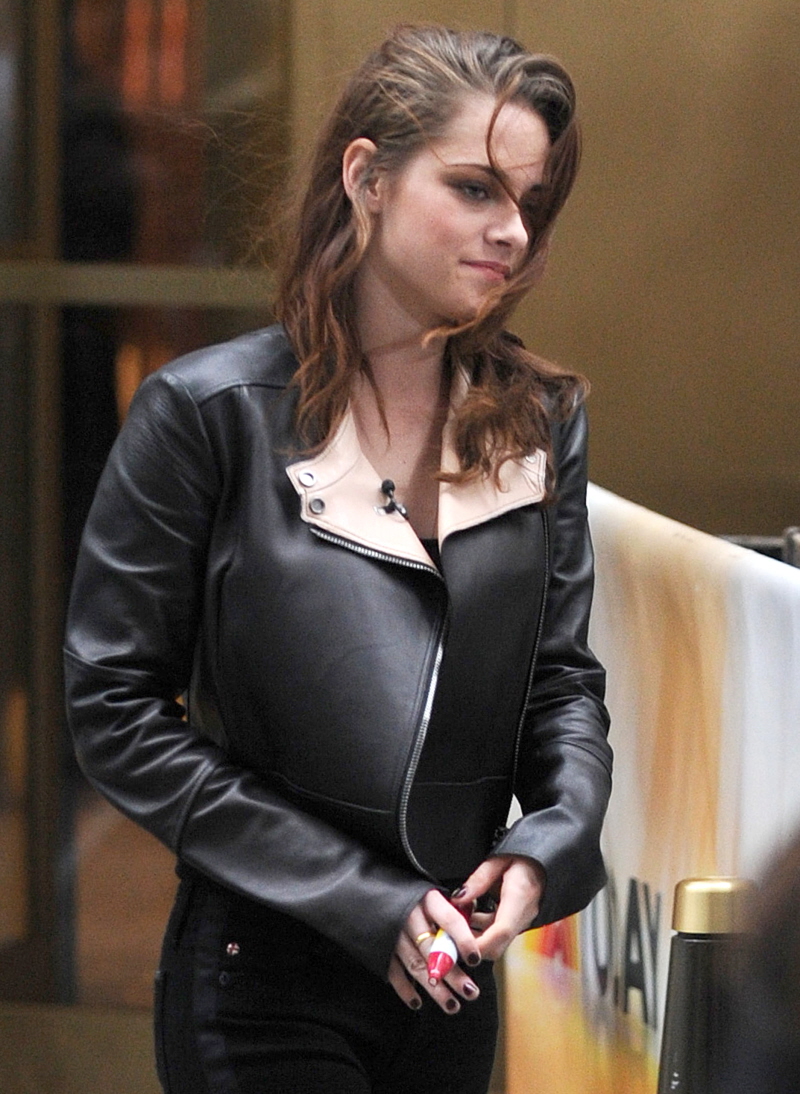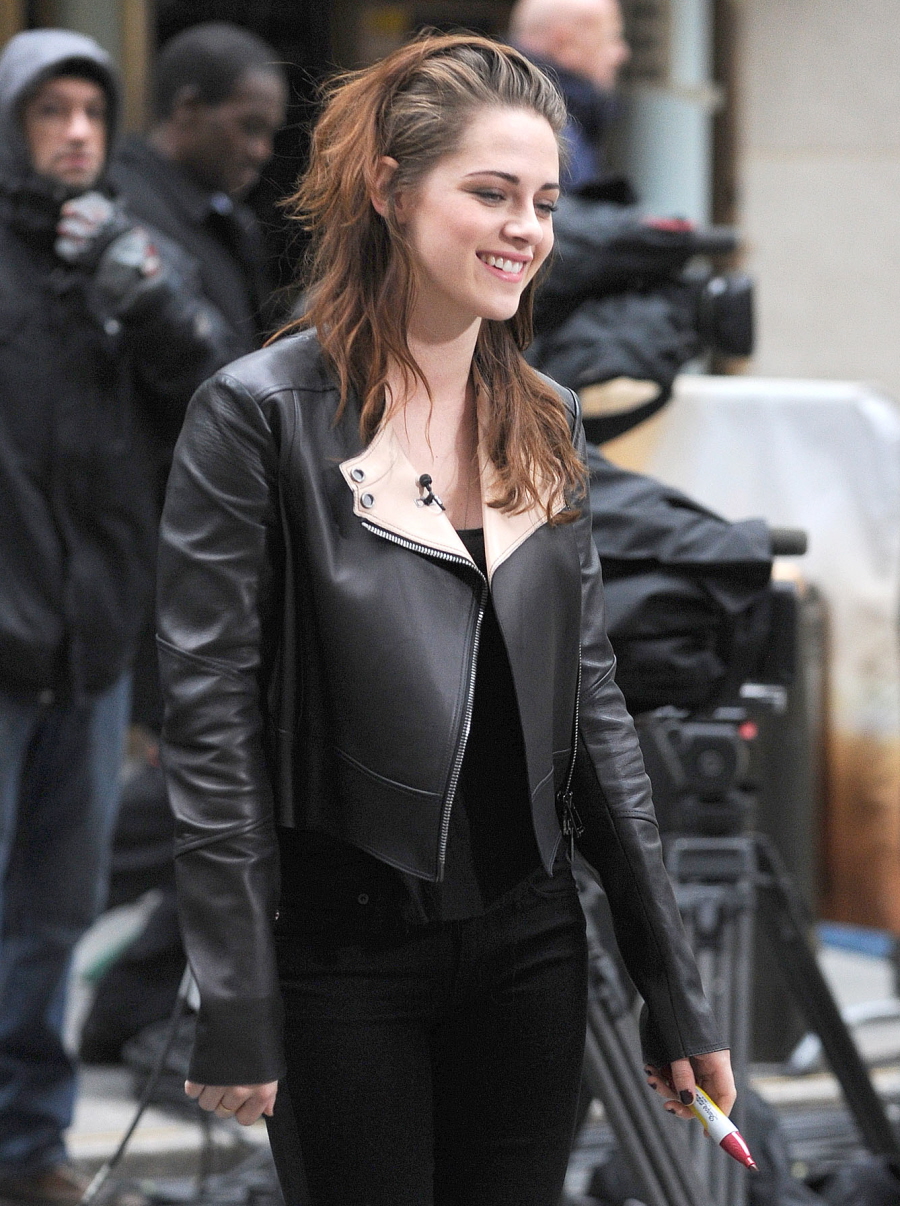 Some photos from last week that I never posted: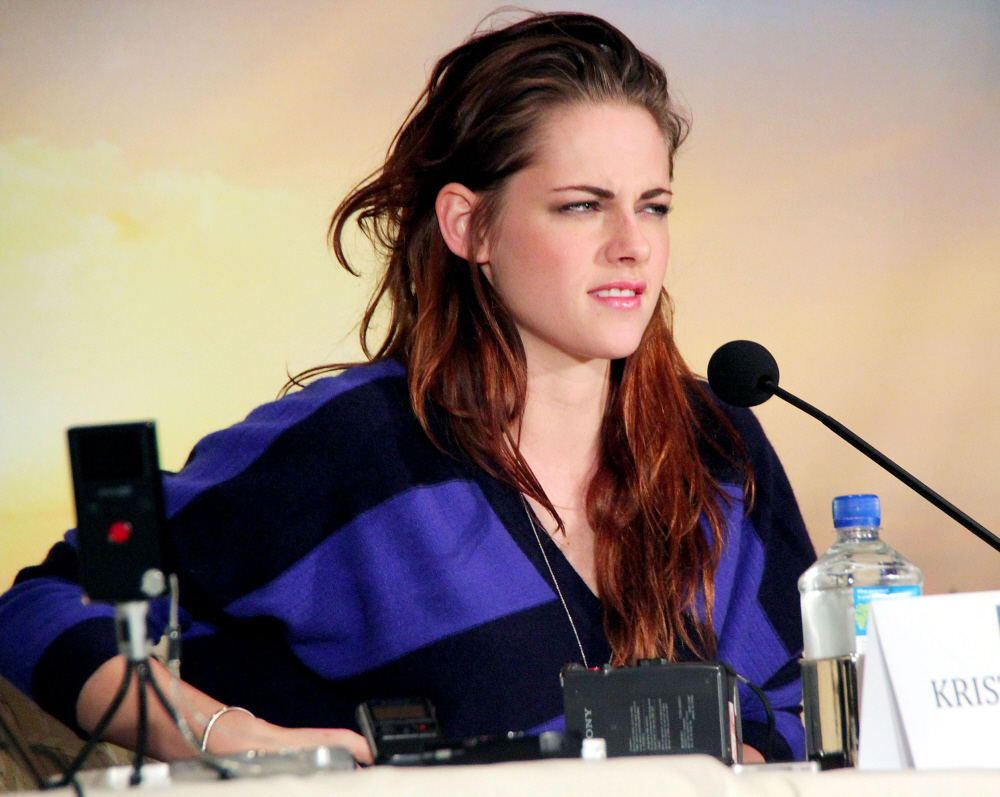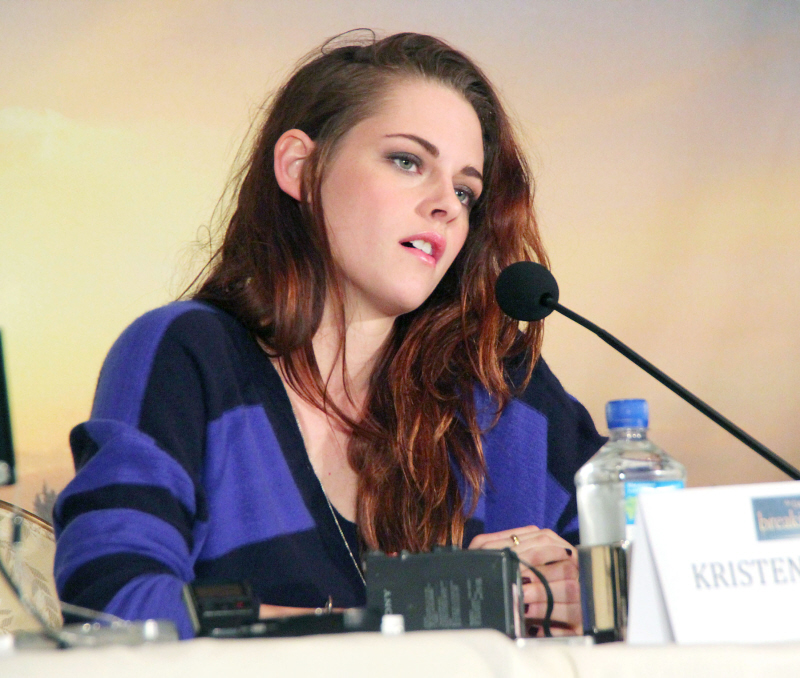 Photos courtesy of Fame/Flynet and WENN.