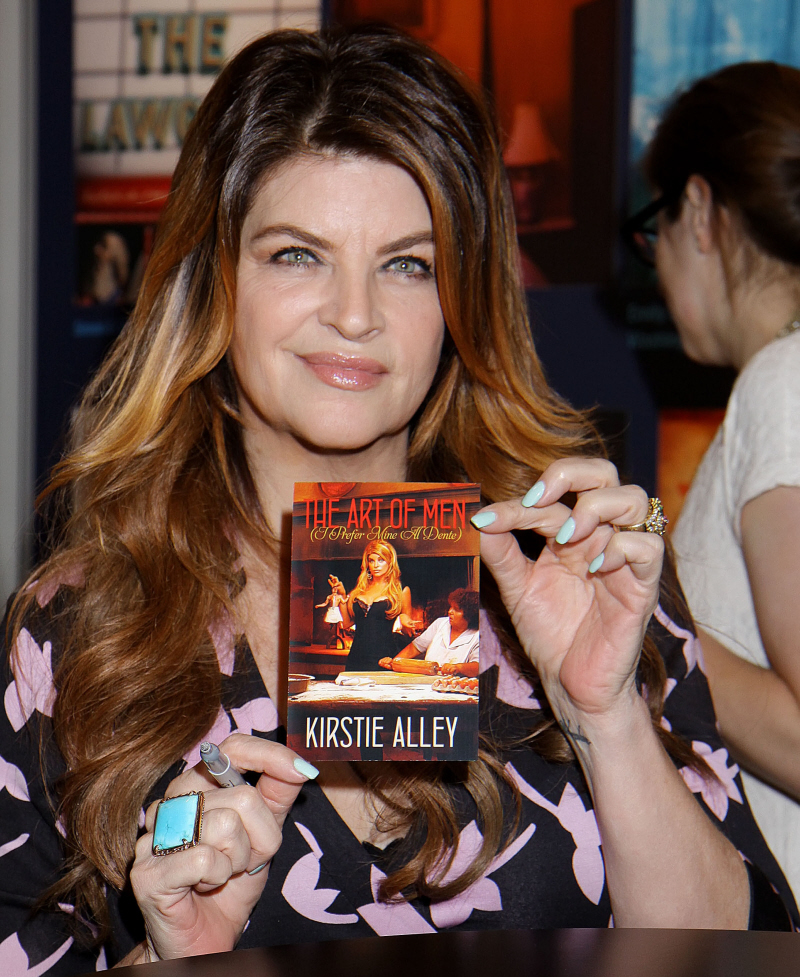 CB covered a great deal of Kirstie Alley's new media blitz the other day, wisely focusing on Kirstie's totally delusional statements about propositioning Patrick Swayze, being turned down by Swayze, and how that somehow meant that he was in love with her. CB also mentioned Kirstie's new interview with Barbara Walters, and how they ended up discussing John Travolta. Kirstie and John are tight – they've been tight for decades. They both roll with Xenu! Anyway, in the early excerpts from the interview, Kirstie said that Travolta is "the greatest love of her life" (minus Xenu) and "It took everything that I had, inside, outside, whatever, to not run off and marry John. And be with John for the rest of my life." She was referring to the time period in and around 1991, when she was married and John wasn't. What we hadn't heard before now was that Barbara Walters actually asked the all-important questions about Travolta's sexuality. I would love it if Barbara's question was, "So, does he like c—k or what?" As you can imagine, Kirstie protected her great love's sexuality:
Kirstie Alley wants to set the record straight about John Travolta's sexuality.

Sitting down with Barbara Walters in an upcoming 20/20 interview, the actress, 61, dispels long-running talk that her close friend and fellow Scientologist is gay. (Married to Kelly Preston for over 20 years, the Savages actor, 58, has been exonerated in several sexual harassment cases leveled against him by male masseurs and hotel employees.)

"I know John with all my heart and soul; he's not gay," Alley tells Walters of her Look Who's Talking costar.

"I think in some weird way, in Hollywood, if someone gets big enough and famous enough, and they're not out doing drugs and they're not womanizing, what do you say about them?" she mused.

Indeed, Alley reveals to Walters that she had to fight her own romantic feelings for Travolta while she was still married to Parker Stevenson; she and the actor divorced in 1997 after 14 years together.

Calling Travolta the "greatest love of my life," Alley claims "it took everything I had inside, outside, whatever, to not run off and marry John and be with John for the rest of my life . . .I feel like when you marry someone, you're supposed to work hard at it and you're supposed to make it work."

These details follow another forbidden love scenario that came out earlier this week: Back in 1985, Alley fell for another costar, the late Patrick Swayze, as they filmed the TV movie North and South.

"Both of us were married," Alley says, clarifying that the pair did not technically "have an affair," but indeed fell in love.

"But again, I think what we did was worse," she explains of Swayze, who was married to wife Lisa Niemi up until his 2009 death. "Because I think when you fall in love with someone when you're married, you jeopardize your own marriage and their marriage. It's doubly bad."
I was going to joke about it, but really, Kirstie didn't leave a lot of room in there to parse. It's just a flat-out denial wrapped in a personal testimonial. She's saying she knows his heterosexual soul on a cosmic level and we only call him gay because he's super-famous and super-clean. Clean except for all of the masseurs he quietly bones. ALLEGEDLY!
But really, I think we should heavily discount everything Kirstie says about the 1980s and early 1990s because, as it turns out, she was a raging cokehead who was always on the verge of overdosing. But she's totally fine now, people. Because Xenu healed her.
Kirstie Alley has opened up about her past cocaine habit that was so intense she feared it would kill her. Alley, who is promoting her new book The Art of Men (I Prefer Mine al Dente), admitted that she did "enough cocaine to kill several people."

The 61-year-old says: "I thought I was going to overdose almost every time… There was about a year's span that I did cocaine that I was doing it – you could say – more occasionally, on the weekend. Then my weekend became a three-day weekend, then it became four, then it became five.

"But I would do so much at a time that I would snort the coke and then I would sit there, I would take my pulse [thinking]: 'I'm dying, I'm dying, I'm dying.' Who would keep doing it? But it's such a weird, mind-trippy addiction."

Alley credits the controversial religion Scientology with saving her from the grips of addiction.

She says: "A friend of mine sent me this book. Most of my friends were drug addicts so they didn't send me books. But one of my friends who wasn't, was a Scientologist and she sent me Dianetics [by L. Ron Hubbard]. Somehow I got through it and I thought: 'This is either the world's biggest scam or this is how I'm going to get rid of this hideous compulsion that I have.'"
'This is either the world's biggest scam or this is how I'm going to get rid of this hideous compulsion that I have'. OR BOTH. It's not an either/or proposition. You too can quit drugs when you're chained up in David Miscavige's work-camp yacht AND it can still be the world's biggest scam.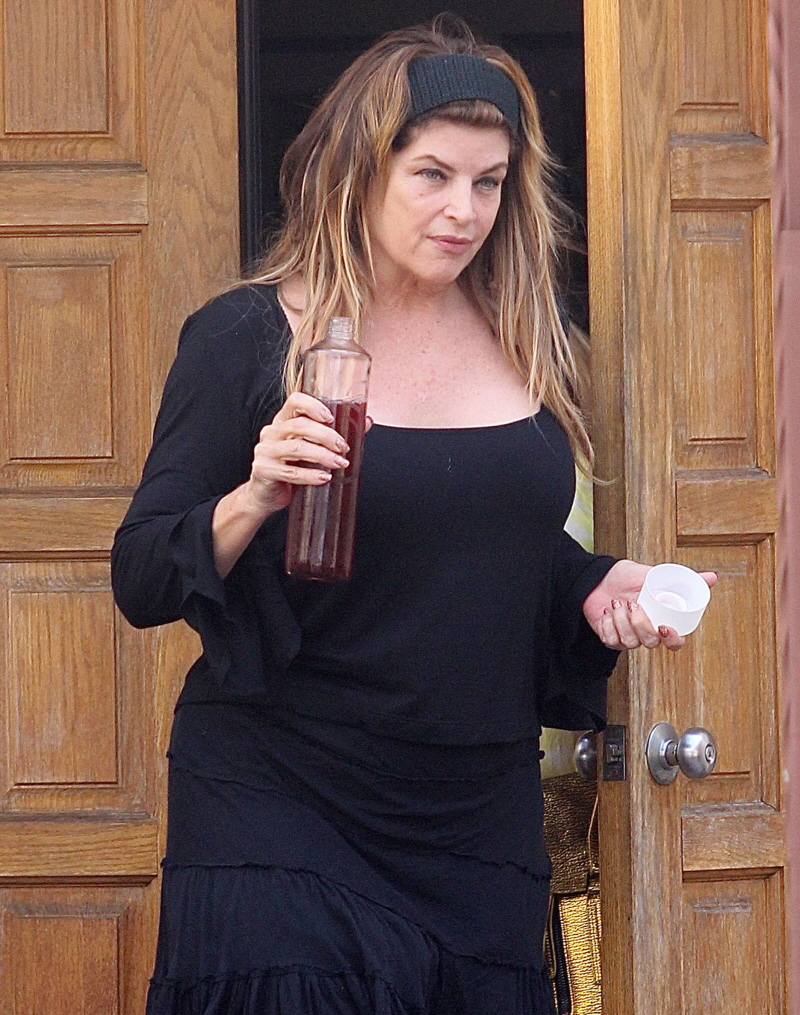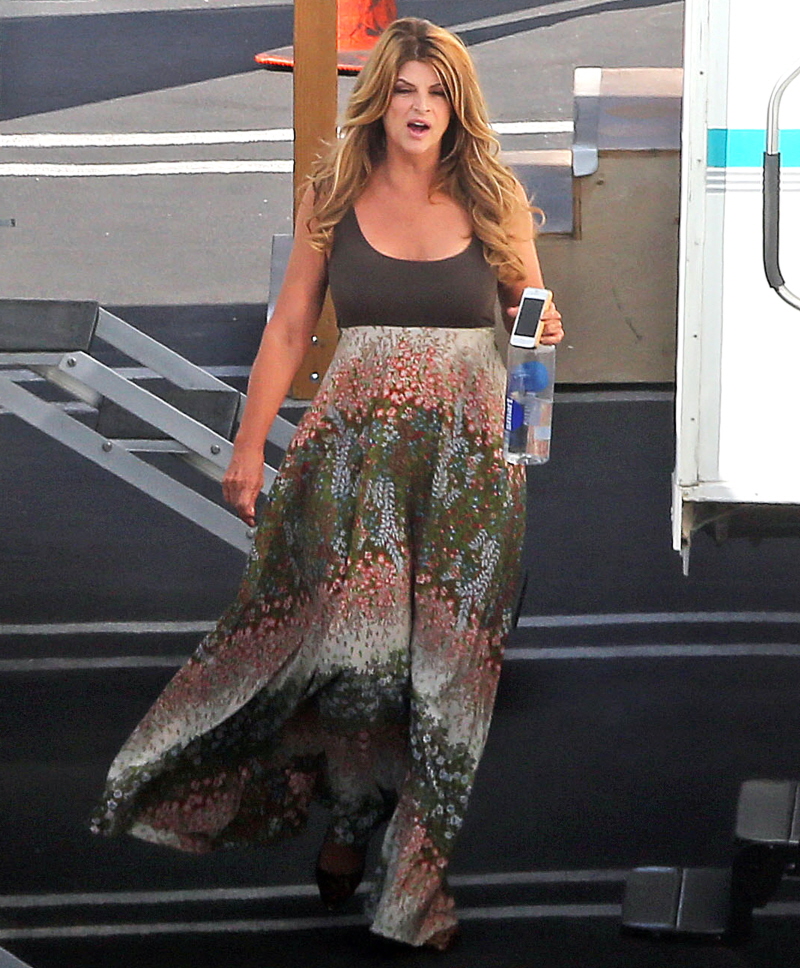 Photos courtesy of Fame/Flynet and WENN.