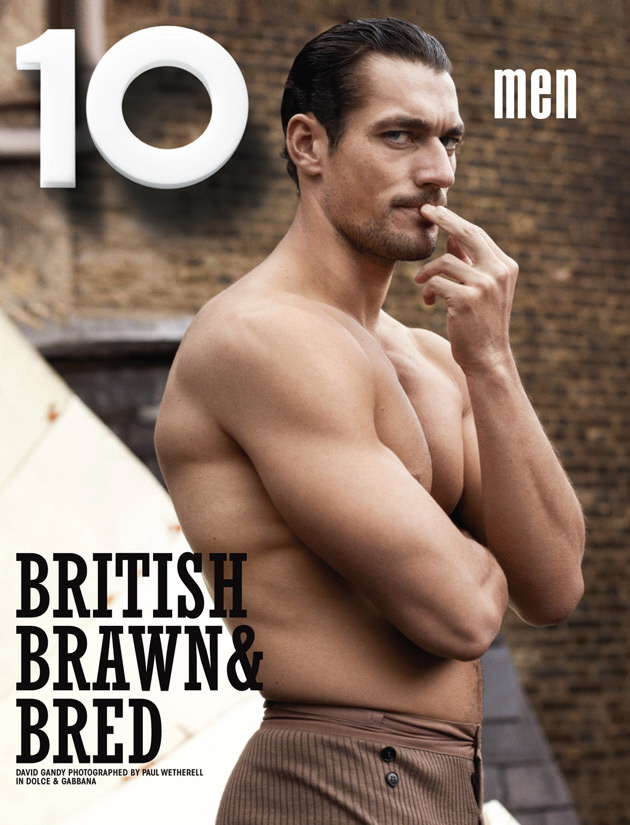 David Gandy covers the new issue of 10 Men's Magazine. Never heard of the mag. Doesn't matter. He's shirtless. He's on a horse at one point. He's modeling… coats, I think? Long johns maybe? Sure. Never have I ever looked a man in a pair of long johns and thought, "Good God, I wish I could be a pair of long johns right now, either that or I'd just like to lick those suckers off of him." What else do I need to say? This man is FINE. *Mic drop*
But still, I know many of you haven't heard of Gandy beyond this site, which is sad for you! Gandy is considered to be the top male model in the world. He's the Gisele of male models, which is funny because he f—king hates Gisele. Anyway, in honor of this HOT HOT HOT pictorial, I thought I'd make a handy list of all of the 16 reasons I love David Gandy.
1. Because I loved him even before I knew his name. I loved him first as "that hot MF in the Light Blue ads."
2. Because his eyes ARE "Blue Steel".
3. Because of his arms. I want to lick them.
4. Because he doesn't have any problems posing naked. Probably because he's hung like a f—king horse.
5. Because he's hung like a f—king horse.
6. Because he bad-mouthed Gisele Bunchen when he was asked about "arrogant models".
7. Because of his accent. He's English and he has a slight lisp, which makes it even hotter.
8. Because he's BIG. He's a big, tall, broad dude. I love big dudes.
9. Because he can look really haughty and bitchy at times, but I think he's a mess of insecurities in real life.
10. Because of his hands.
11. Because he catwalked with the girl models during the Olympics.
12. Because of his legs. They're really muscular and hot.
13. Because he hits the quad-fecta of my personal Dong Kryptonite: light eyes, dark hair, tall, with an accent.
14. Because he's actually a really good model.
15. Because he loves animals.
16. Because he would totally marry me if we ever met.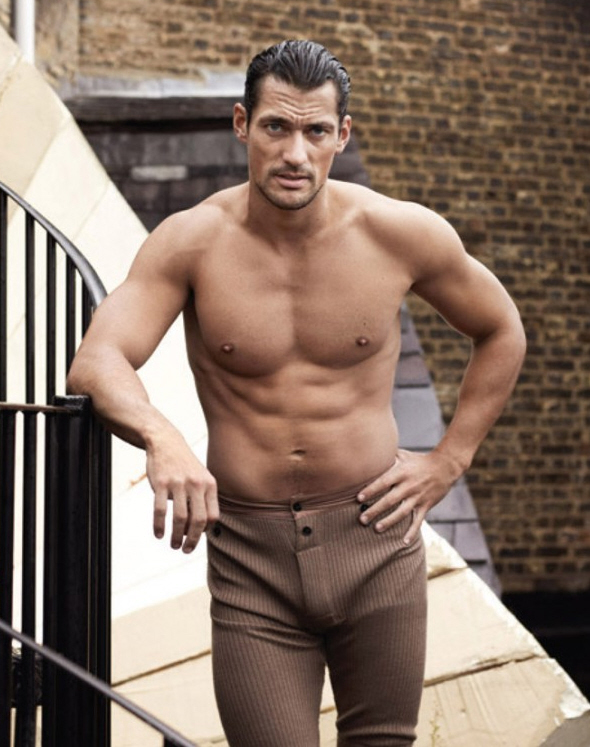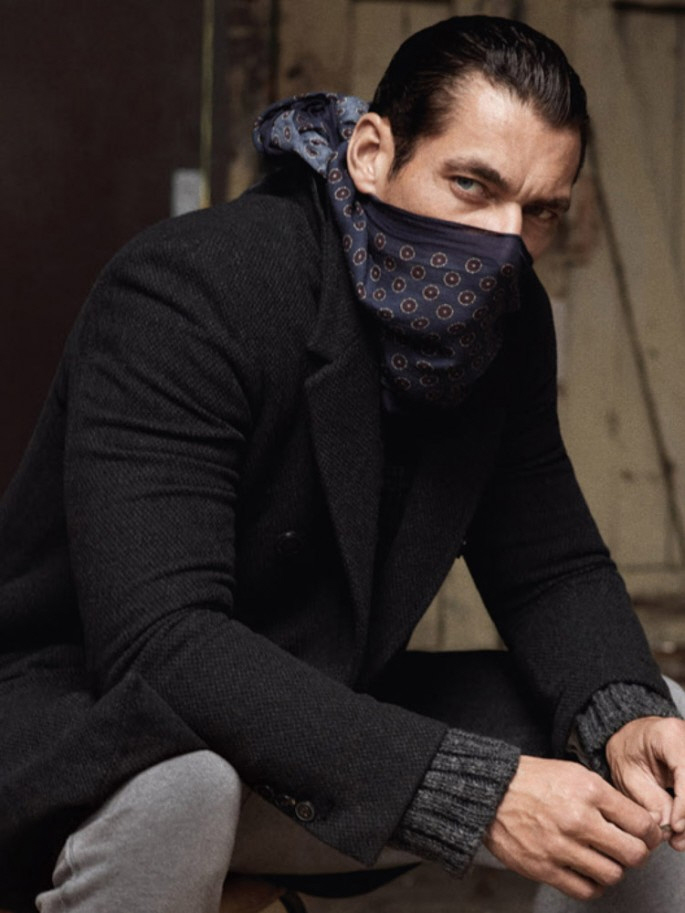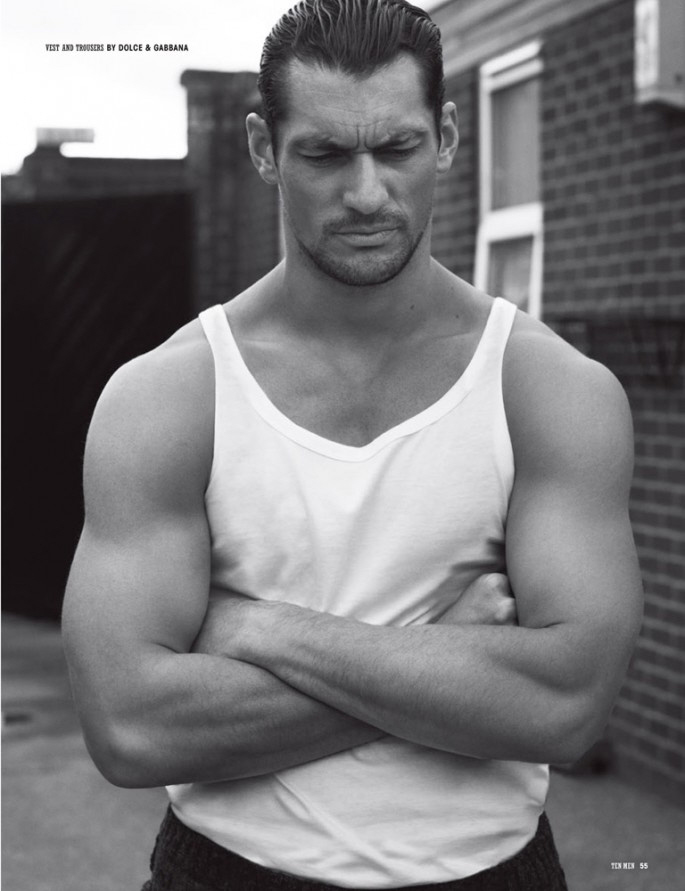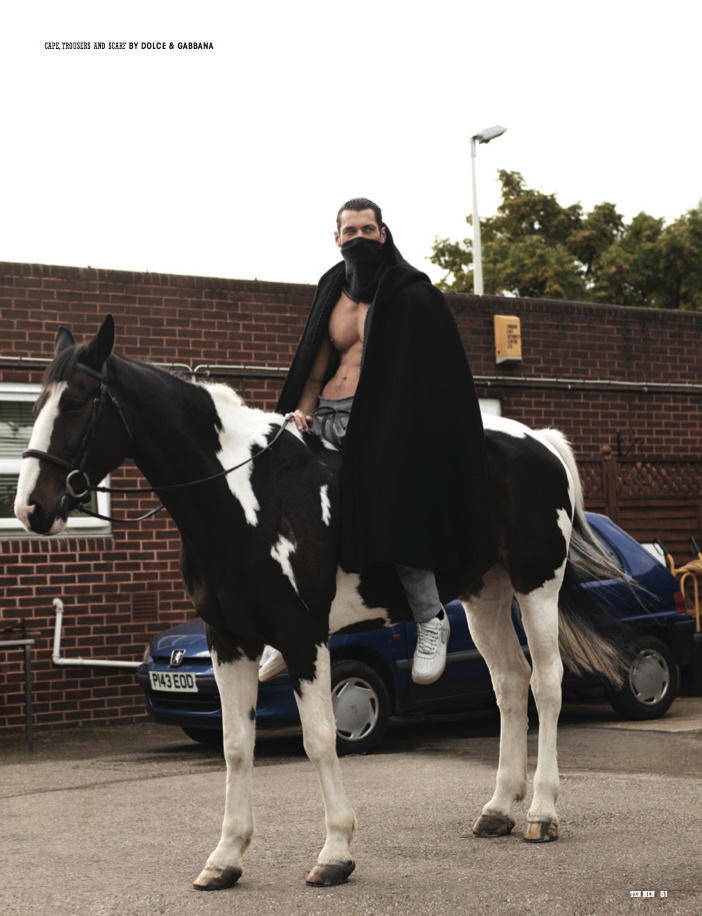 Photos courtesy of 10 Men's Magazine/The Fashion Spot.