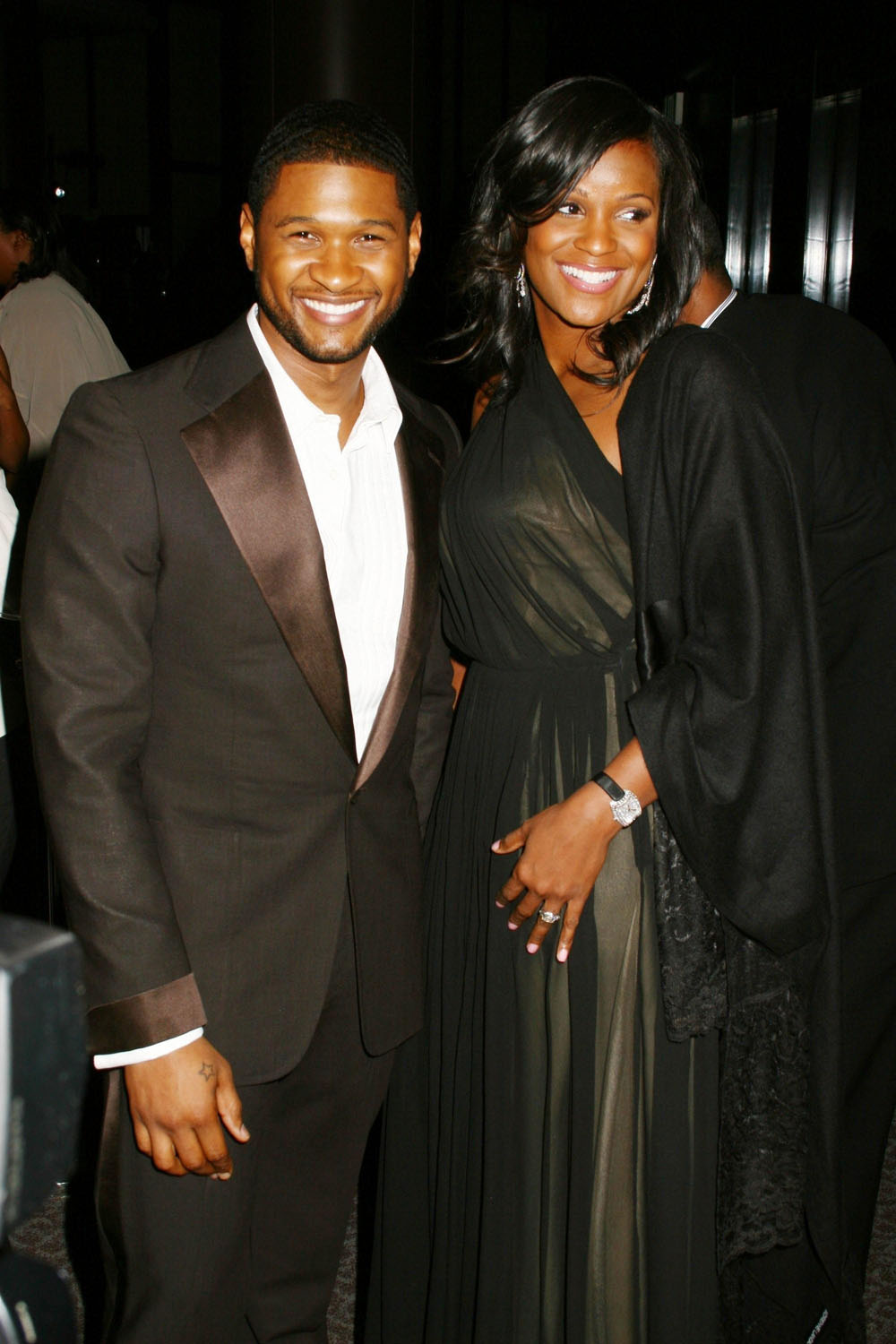 Usher and wife Tameka in February 2007. The couple are the proud new parents of a baby boy. Photo credit: WENN.
This is one of those times where I have to say I was wrong. Back when the news first broke that Tameka Foster, wife of R&B star Usher, was expecting the couple's second child, I didn't believe it at first. I thought it was a ploy by Tameka to hang onto her husband, because of the rumors swirling at the time that they were about to break up. Well, I stand corrected, because the couple today announced the birth of their baby – a boy named Naviyd Ely Raymond.
Usher and wife Tameka have welcomed another boy, his rep confirms to Usmagazine.com exclusively.

Naviyd Ely Raymond was born at 2:33 a.m. Wednesday and weighed 5 lbs, 13 oz. Their first son, Usher Raymond V, turned 1 on Nov. 26.

"Tameka and the baby are doing fine," a rep for the singer tells Us.

The R&B singer, 30, confirmed he and Foster, whom he wed in 2007, were expecting last month. (Sources first told Usmagazine.com the news in September.)

"Definitively. We're actually expecting, if you didn't hear, in December" he told Access Hollywood. "One of the best Christmas gifts there is to have!"

A month before the boy was born, he told Access that they said they still hadn't settled on a name.

"There are a few names," he added. "But if you guys have any unique one, please feel free to hit me up. Let me know."
Sounds like they finally decided on something "unique." I'm not even sure how to pronounce it. This is Tameka's fifth son, and Usher's second. I suppose the name could have been worse – when the report first came out, I was a little worried that Usher was going to take a page from the George Foreman school of naming kids and christen this baby Usher Raymond VI. Congrats to the couple.
Photos of Usher and Tameka over the last two years. Photo credit: WENN.