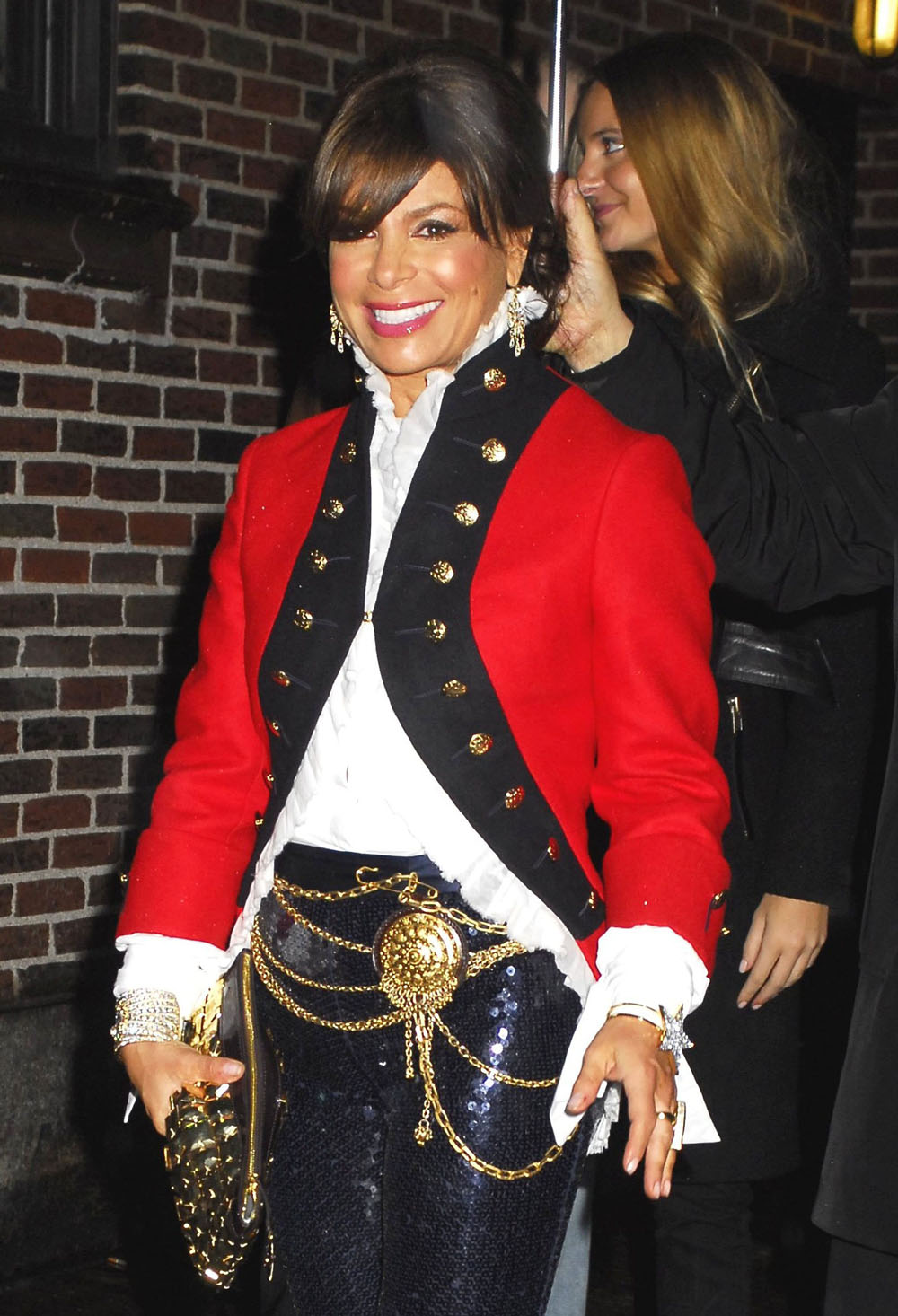 Ever year around this time, Paula Abdul is sent out on a tour of crazy, hitting the talk show circuit to promote American Idol. Only this time, instead of babbling incoherently about Simon Cowell's man-boobs, she's slamming the producers of her hit show for allowing a woman to audition for the show who had stalked Paula for 17 years and later ended up killing herself outside Abdul's home. Paula railed against Idol producers for encouraging contestant Paula Goodspeed in a radio interview with Barbara Walters earlier this week, but before she could repeat her rage on Late Night with Dave Letterman, she was told to keep her mouth shut.
Paula Abdul was told in no uncertain terms before her "Letterman" appearance last night to put a lid on her feud with "A.I." producers.

Our sources say Paula is "extremely pissed" at "A.I." producers for putting Paula Goodspeed on the show, despite the fact Goodspeed had been harassing Abdul for years — mad enough to make a stink on Dave's show.

But before tape rolled, we're told "A.I." suits got in touch with Abdul and demanded that she not stoke the coals. "A.I." made it clear — they were paying Paula's bills so she needed to play by their rules.

Ultimately, Paula played ball, though somewhat insincerely. But it may have paid off. We've learned "A.I." has already opened negotiations with Abdul for Season 9 — the talks have gone on for more than a month. That goes against the prevailing view that the fourth judge who debuts in the upcoming Season 8 will replace her.
Okay, Paula may be a lunatic, but what the Idol producers did was wrong, and she has every right to express her distress over what happened. A woman is dead. There's no way of knowing if she would have committed suicide one way or another, but it sure seems like her appearance and rejection on the show sent her over the edge. It doesn't seem right that they're now bullying Paula into clamming up by hinting that her job is in jeopardy. If they're going to get rid of her, do it because she's a lousy judge and adds nothing of value to the show – not because she's being honest about the shoddy treatment she received in this situation.
Here's Paula arriving at the Ed Sullivan Theater in NYC for her Dave Letterman appearance. Why is she dressed like a British soldier from the 1700′s? Photo credits: WENN.