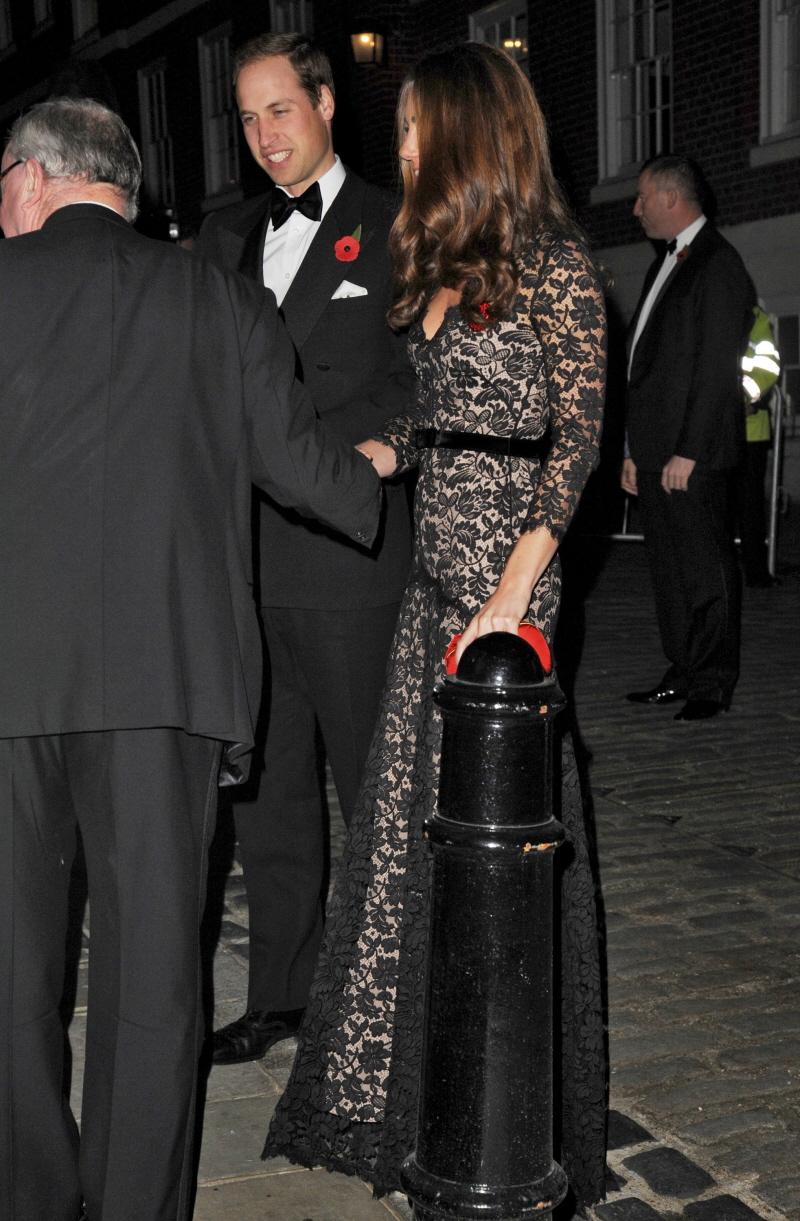 Dear Kate: Baby girl, you have great hair/extensions. Even though I think you should wear your hair back for formal evening occasions (especially black-tie events, FTLOG), if you insist on wearing your hair down, can you at least push it back a little so that we can see your face? Because all we see is a WALL OF HAIR. Waity's Wall of Hair. That's what it is.
Anyway, these are photos from Kate and William's appearance at their alma mater, St. Andrews, for a university fundraiser. Kate wore a familiar Temperley gown – she wore this same dress earlier this year for the UK premiere of War Horse. Kate didn't feel like returning to her old university was worth wearing a new frock. Suck it, peasants! No, just kidding, she's thrifty! Except not really. Interesting sidenote: on Wednesday, Kate, Pippa and Lupo the Puppy went to another "fundraiser" together – a "charity bazaar". Meaning she got to SHOP! For charity! We didn't have those photos – go here to see – but when I saw them yesterday, I thought Kate looked kind of pregnant, and I got excited because I rarely fall for the Bump Watching of the Duchess. But now that I'm looking at these photos from last night… I don't think she's pregnant. If anything, she's thinner than before.
During the reception at St. Andrews, Kate joked with some of the undergrads, telling them, "I hope you weren't involved in the fashion show, you never know what you are going to be asked to wear!" Kate also mentioned in passing that she regretted not learning how to play golf when she was a student, which just seems like a weird regret to have (IMO). William gave a speech in which he spoke about his "happy, happy memories" of the university, and he called Kate his "art guru…she was much better at it than me." My absolute favorite DUN DUN DUN quote from William was when he was asked about their engagement portrait done by Mario Testino. His response is ripe for parsing! He said: "If we had asked for that picture of us hugging we wouldn't have got it. It was just very natural and summed up how unbelievably happy we were." PAST TENSE!!
PS… Us Weekly claims that Queen Elizabeth is "pleased" that Pres. Obama won re-election, and that Kate and William "sent a personal note of congratulations to Barack Obama."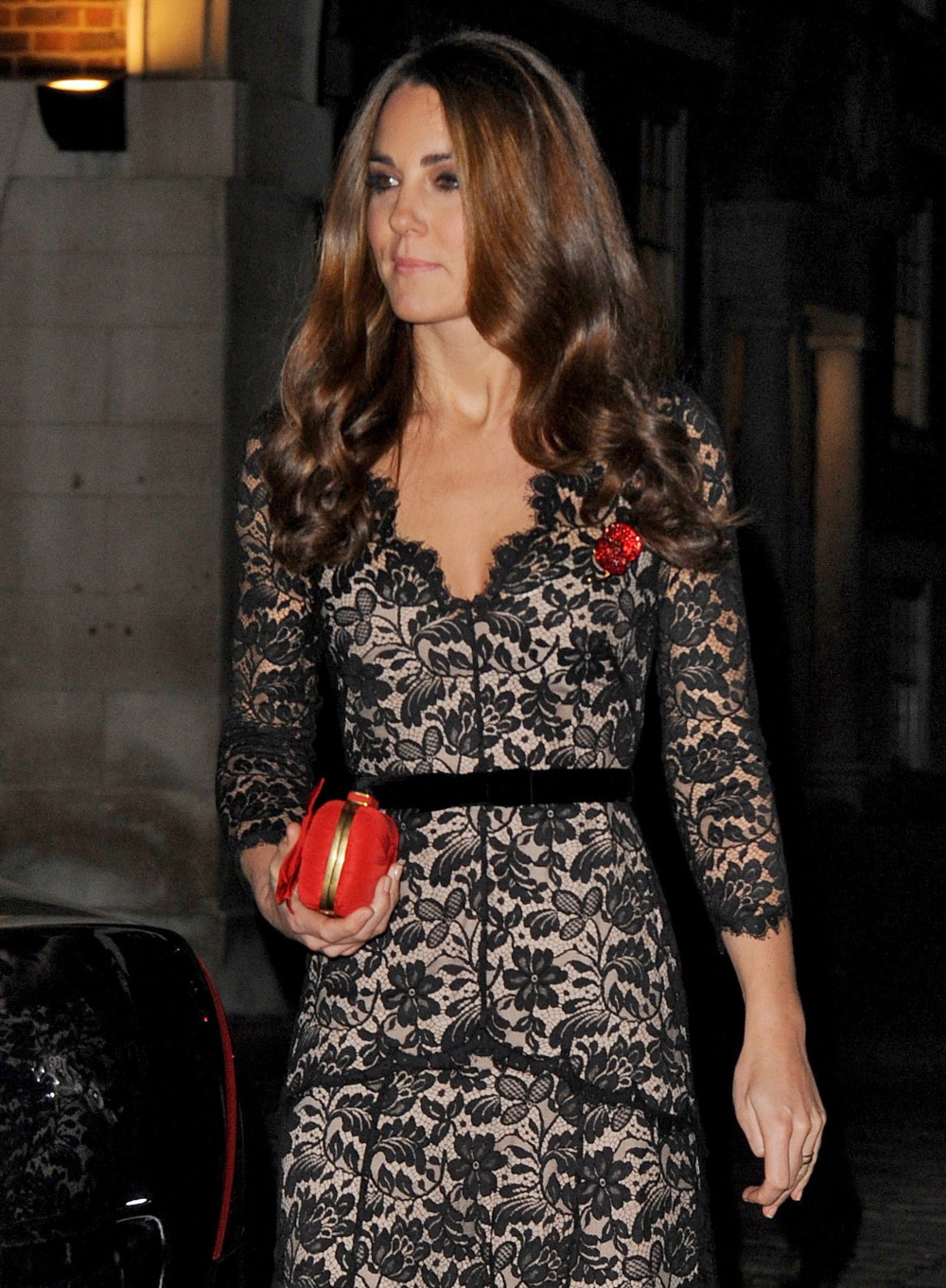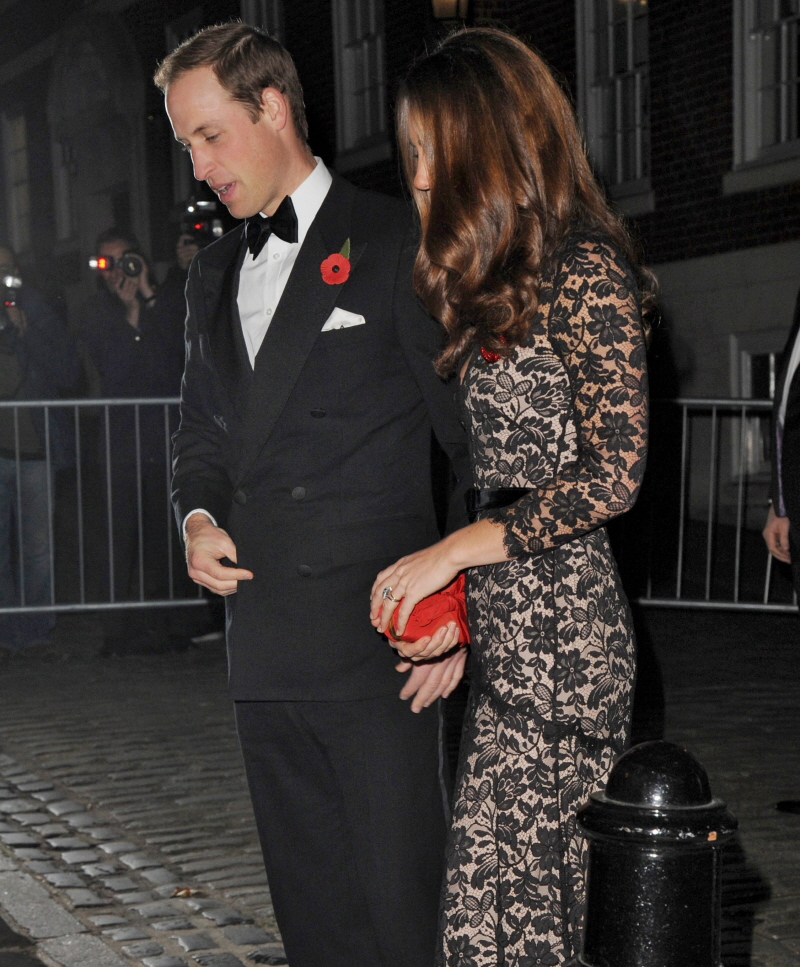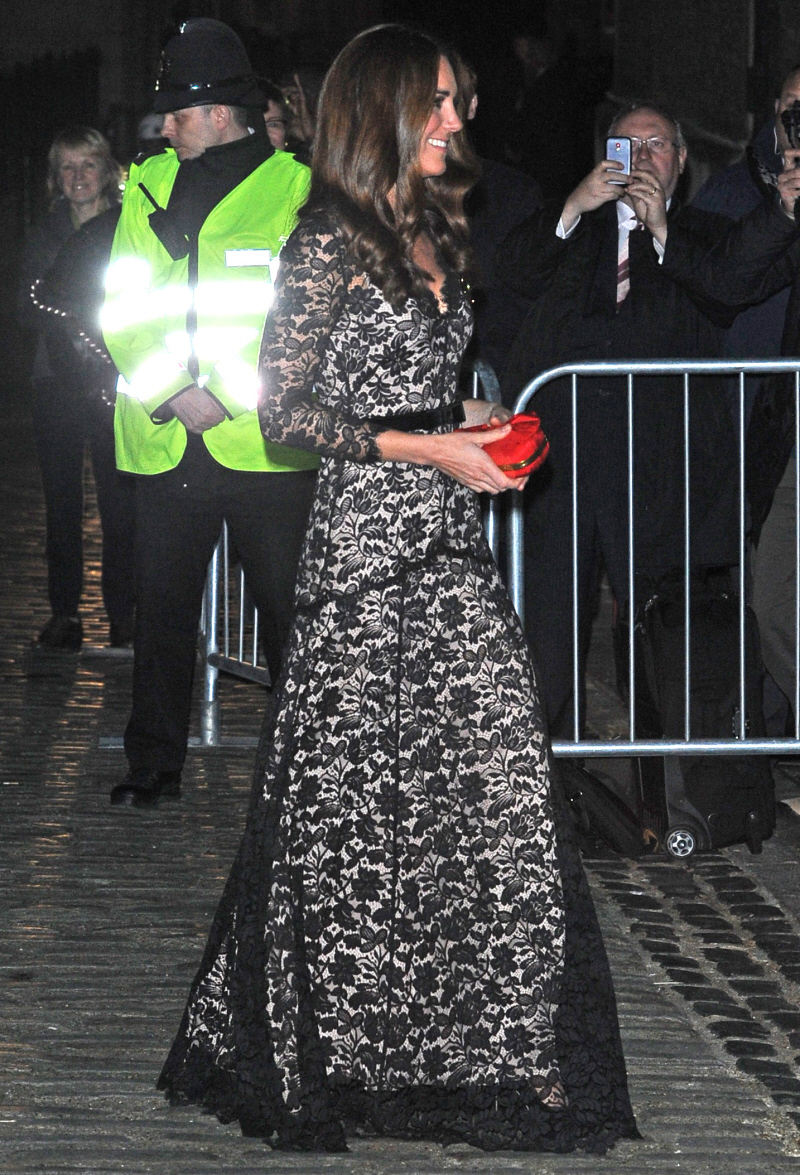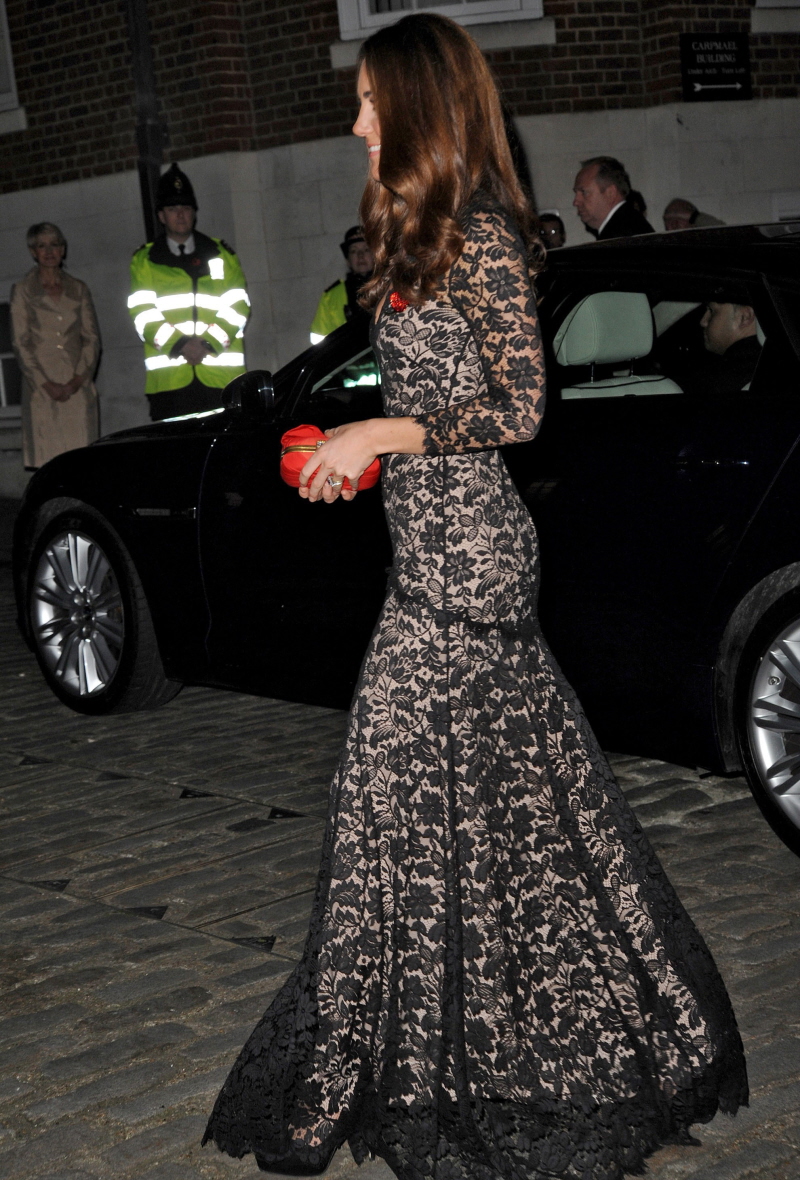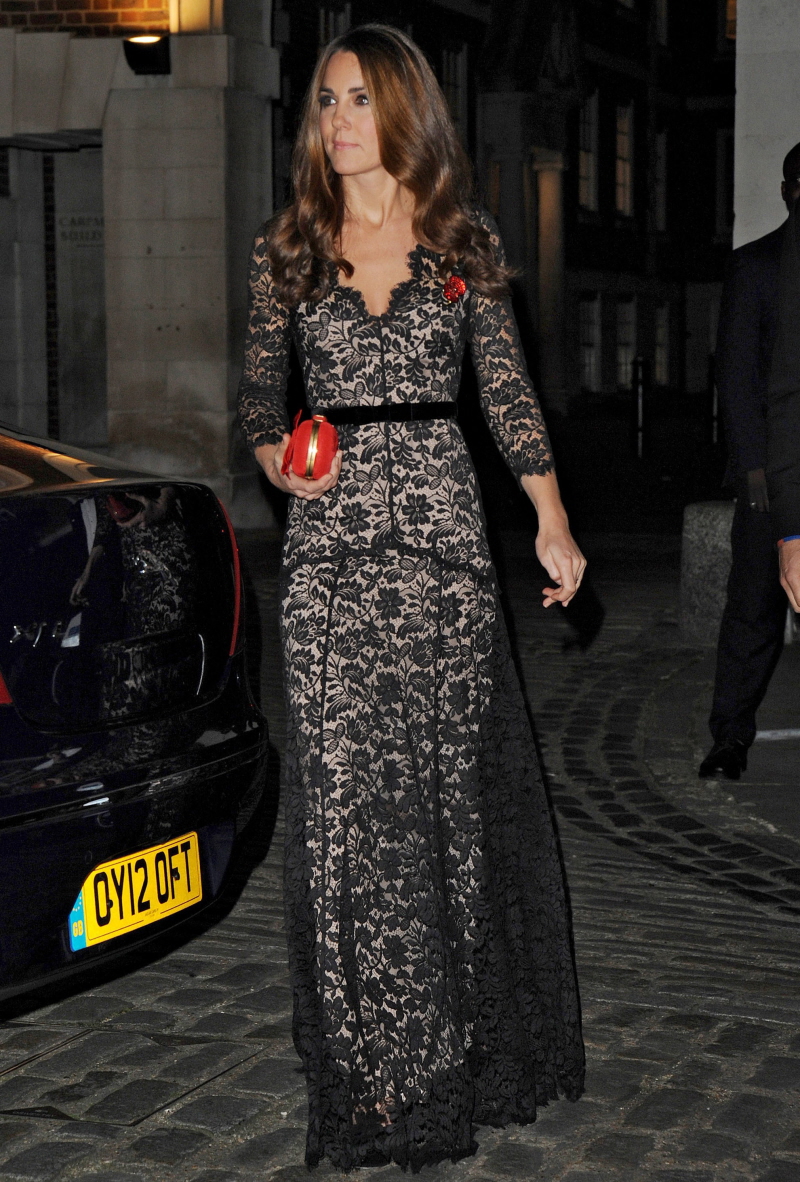 Photos courtesy of WENN, Fame/Flynet.