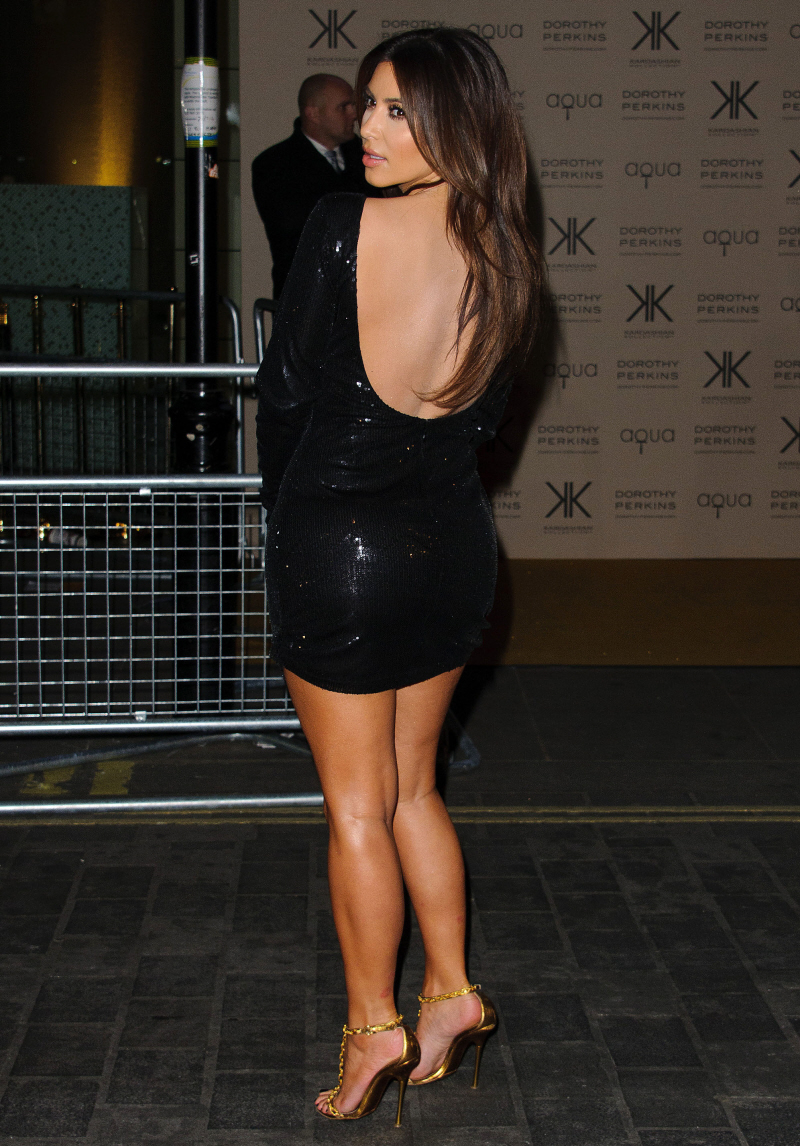 These are photos of Kim Kardashian yesterday in London. She and Kourtney were in London to launch their latest collection/collaboration – The Kardashian Kollection at Dorothy Perkins. I spent about ten minutes looking at these photos last night, thinking to myself "Damn, I kind of like her dress." I waited until this morning to discuss the pics because I wanted to see the designer ID on the dress, because I thought it was going to be a fancy designer label. Turns out that Kim is wearing, and continues to wear, her own Kardashian Kollection label. Can you believe it? She's actually wearing something she designed (sort of) and it actually looks good on her (sort of)! Kim tweeted, "Love my Kardashian Kollection dress I got today at Dorothy Perkins!" An affordable, flattering, long-sleeved LBD for curvy girls? Damn it, I might be a fan.
After the launch, Kim and Kanye West went to dinner at Hakkasan. The Mail is making a big deal about the way Kanye is dressed – Hakkasan is a "Michelin star restaurant" so Kanye probably should have made a bit more of an effort, I guess. Page Six reported yesterday that Kanye wasn't even supposed to come to London with Kim, but he "rushed" to England from Miami and then "rushed" to the Dorchester, where Kim is staying. Aw.
PS… I really don't know what's going on with the discoloration on her legs. I'm assuming it's a weird flash, right?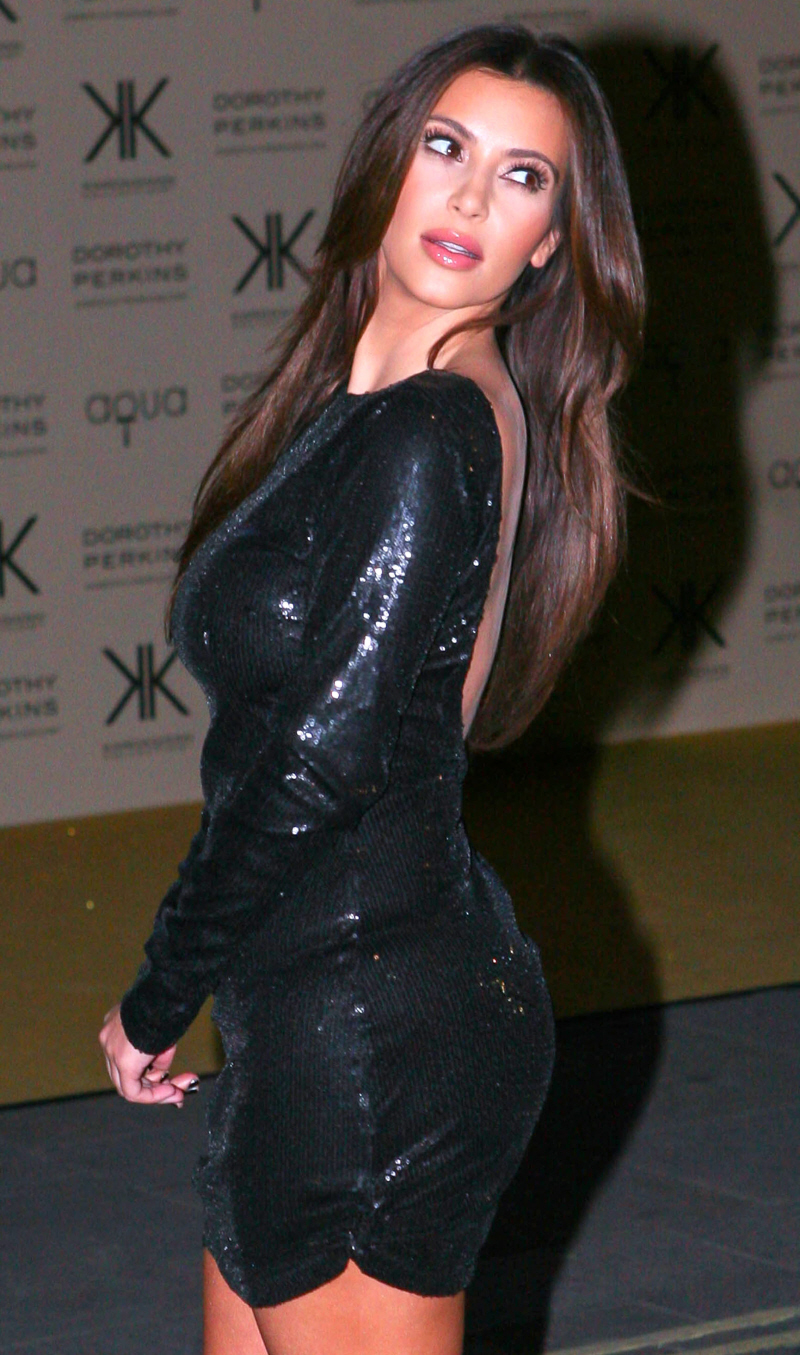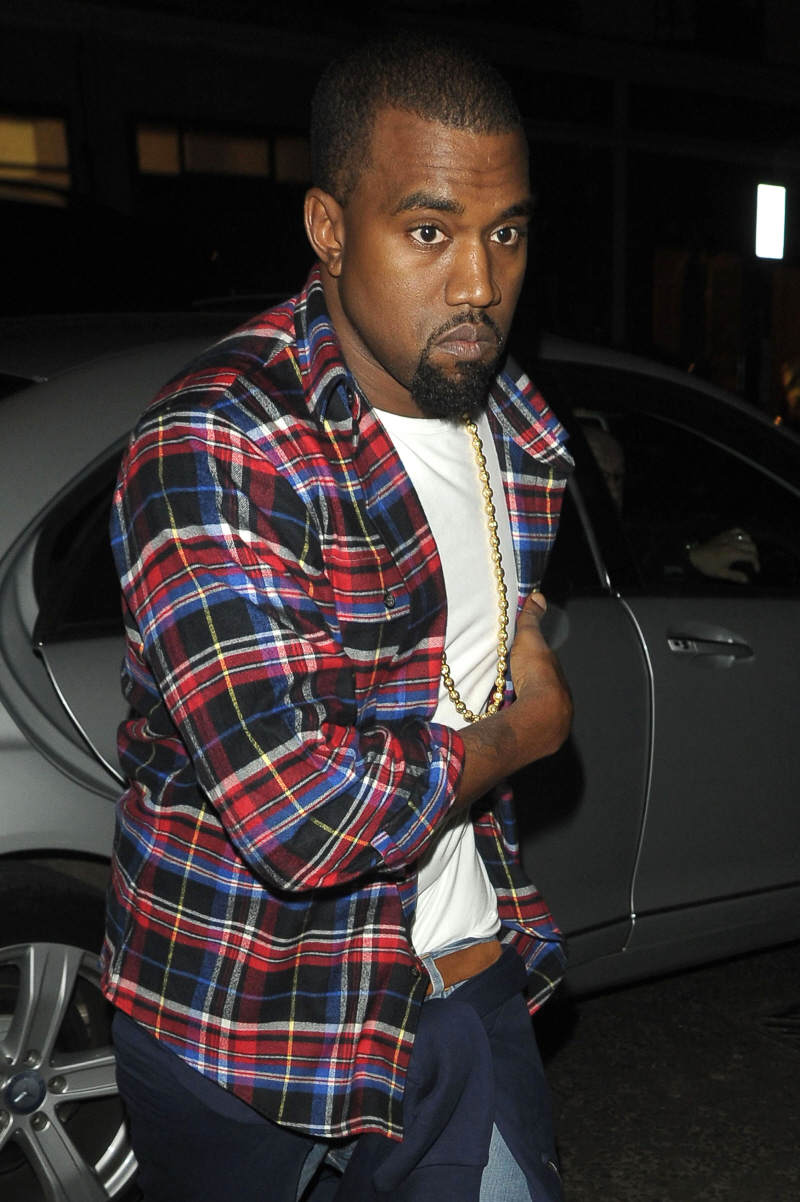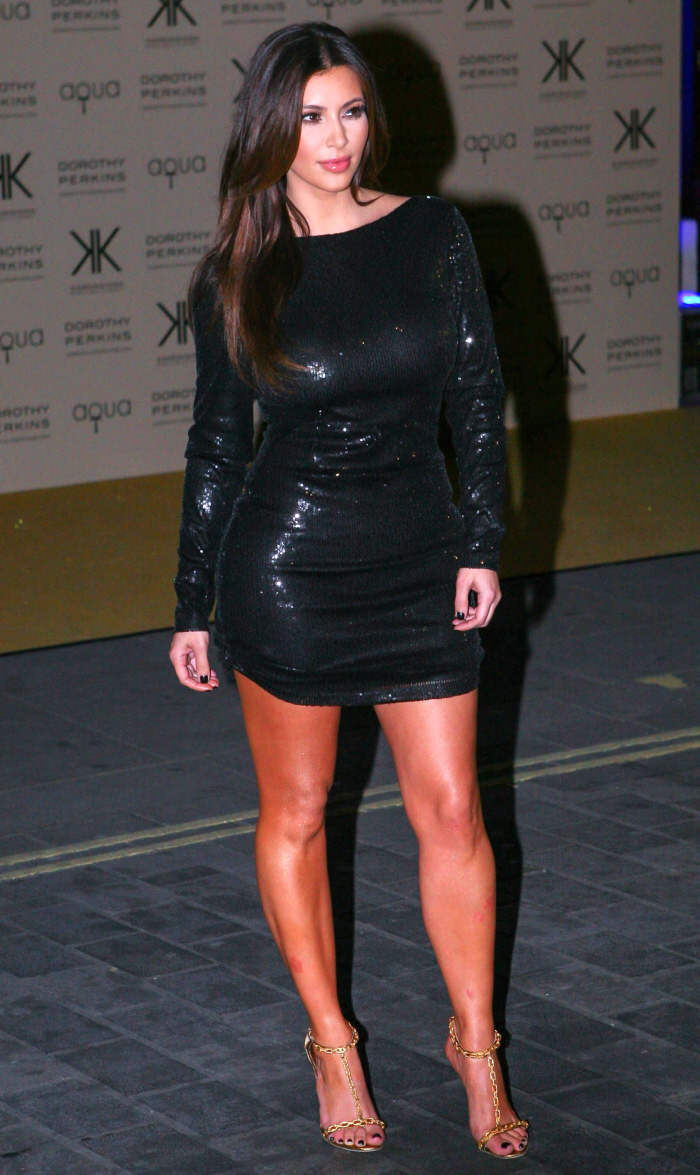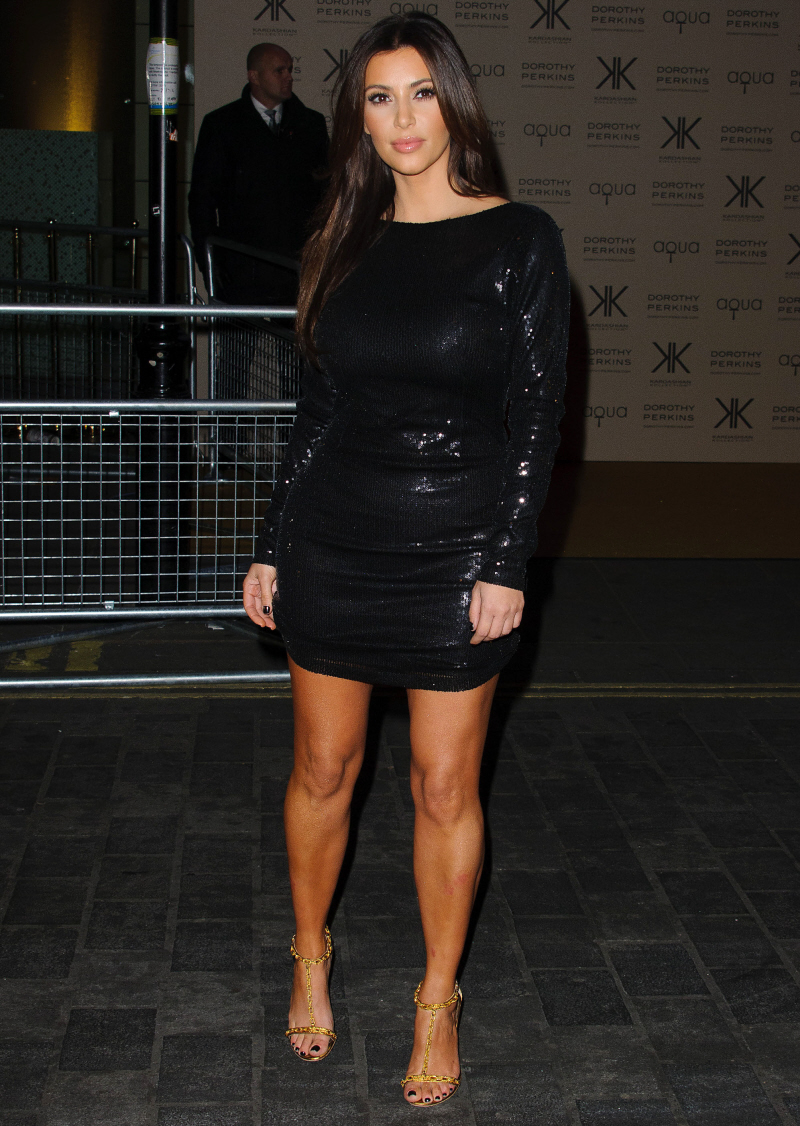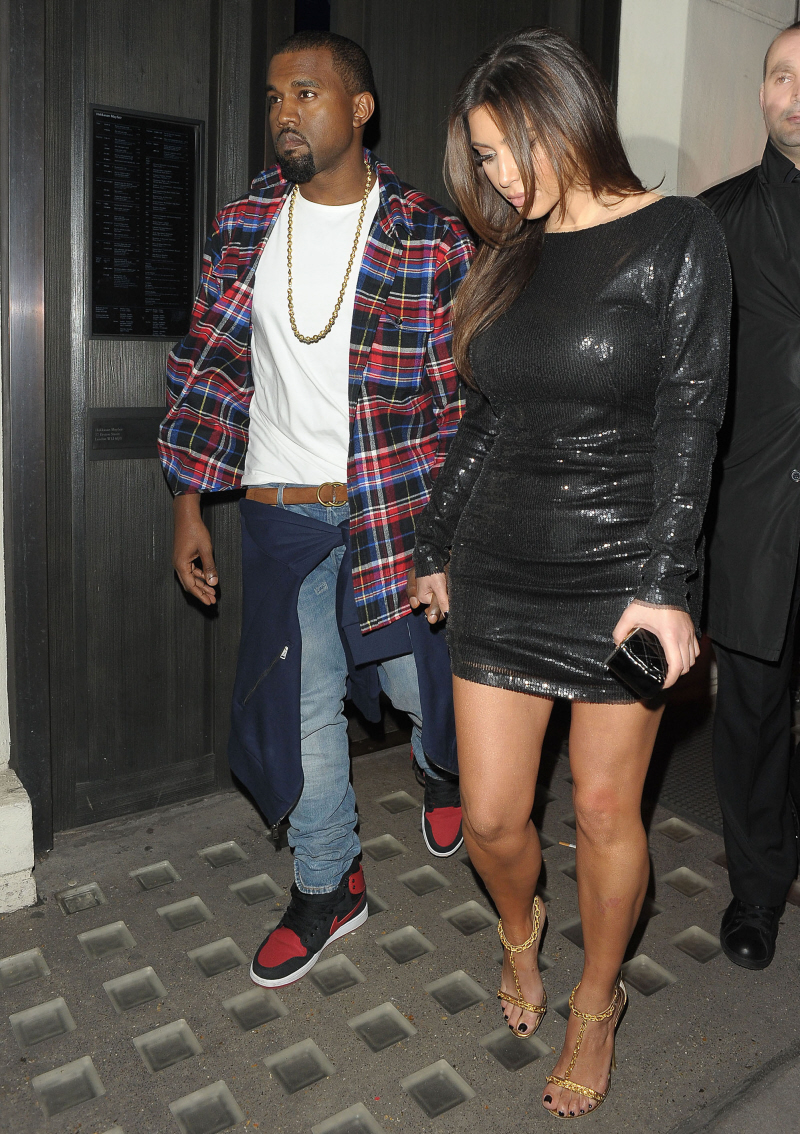 Photos courtesy of WENN.