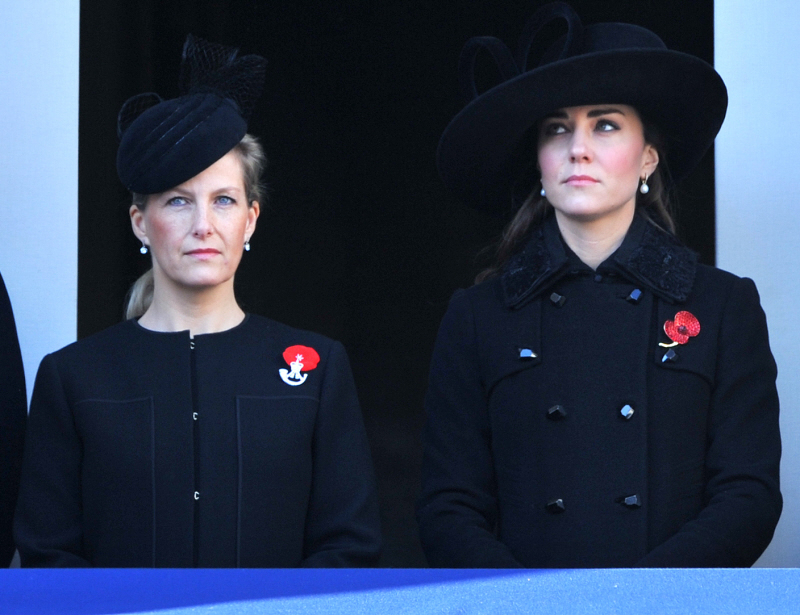 I always forget that November 11th isn't just about the American holiday of "Veterans Day". It's actually a larger memorial day for servicemen and women around the world. November 11th was the day the armistice was signed in 1918, ending World War I (or "the Great War" as it's often called in Europe). In the UK, November 11th is called Remembrance Day, and it's noted by two minutes of silence at 11 a.m. (the eleventh hour in the eleventh month on the eleventh day). These are photos from London, where Sophie, Countess of Wessex and Catherine, Duchess of "commemorating sacrifices of the armed forces held at the Cenotaph." Prince William wore his RAF uniform and joined the Queen in the laying of a wreath. You can read more about the UK ceremony here, and you can go here to read more about Veterans Day in America.
I'm also including some photos of Kate on Saturday, where she was spotted leaving Harvey Nichols after what I'm assuming was a spot of shopping. She's not carrying any bags, but Harvey Nichols delivers, so… yeah, she was shopping. Girl loves to shop. I don't really understand the mindset of Kate's fans when they praise her for not having a stylist – surely her fans see that "it looks bad" when Duchess Kate spends so much time shopping? It makes her look like a vapid spendthrift. You know what else makes her look bad? That in the two months after her "exhausting" Asian tour, she's barely done four public appearances. Four appearances in two months. For real.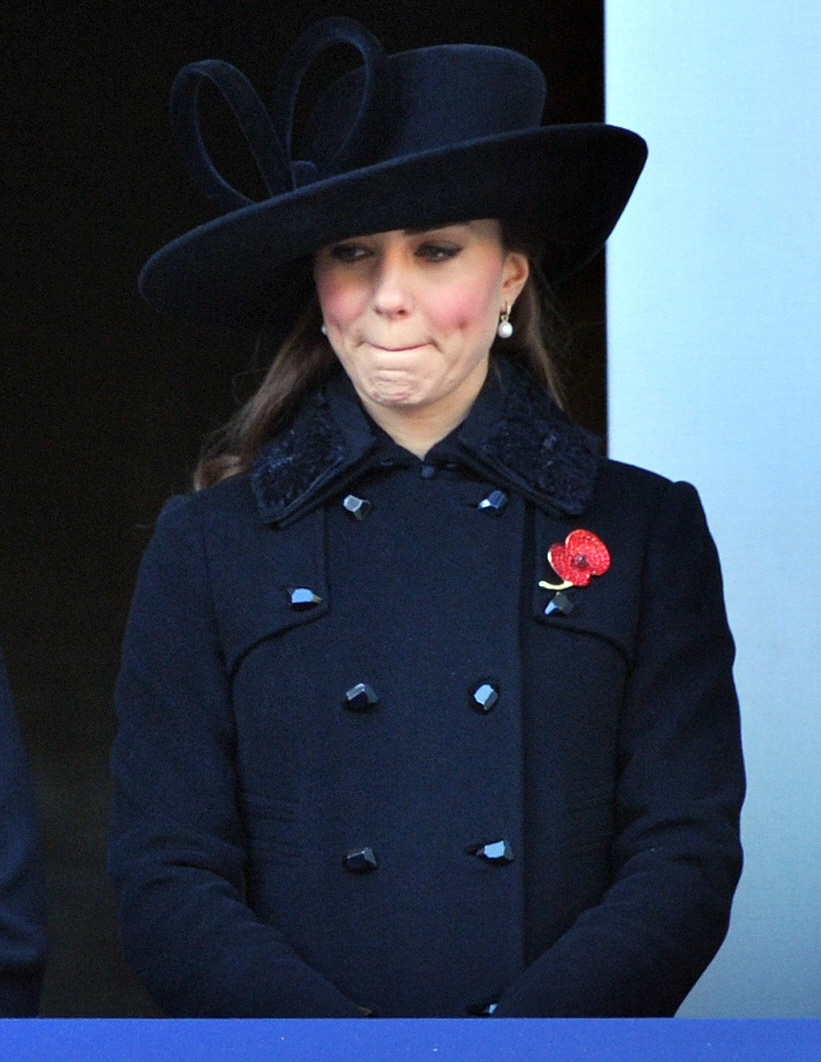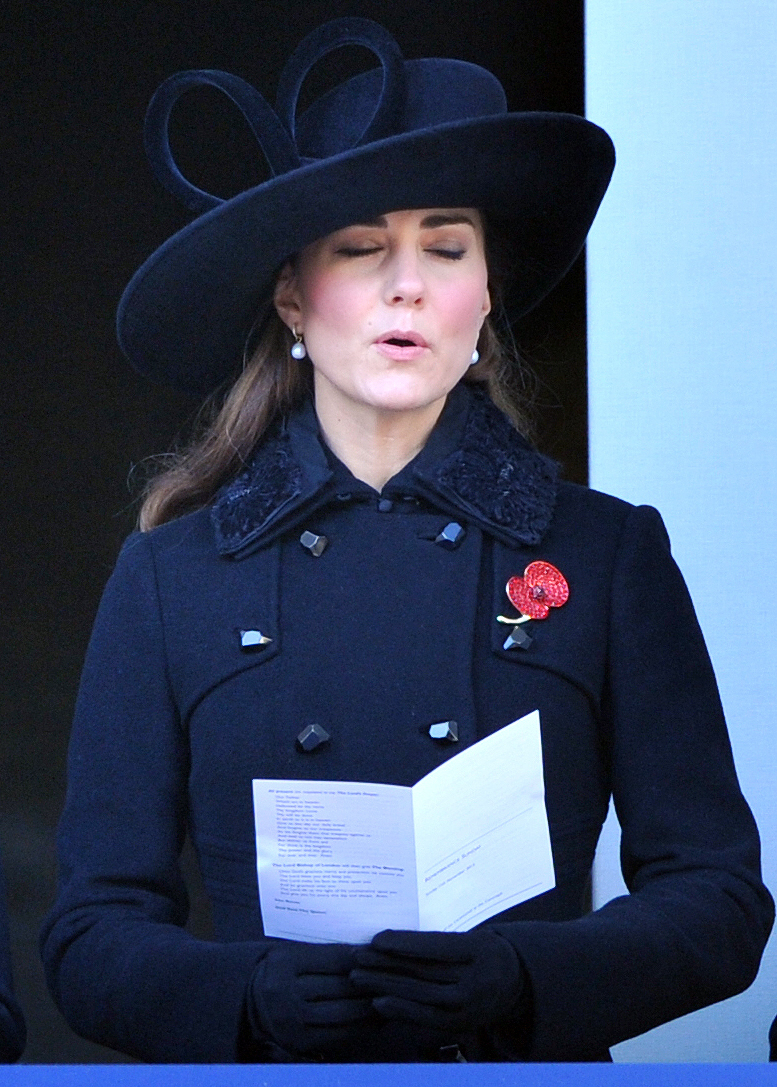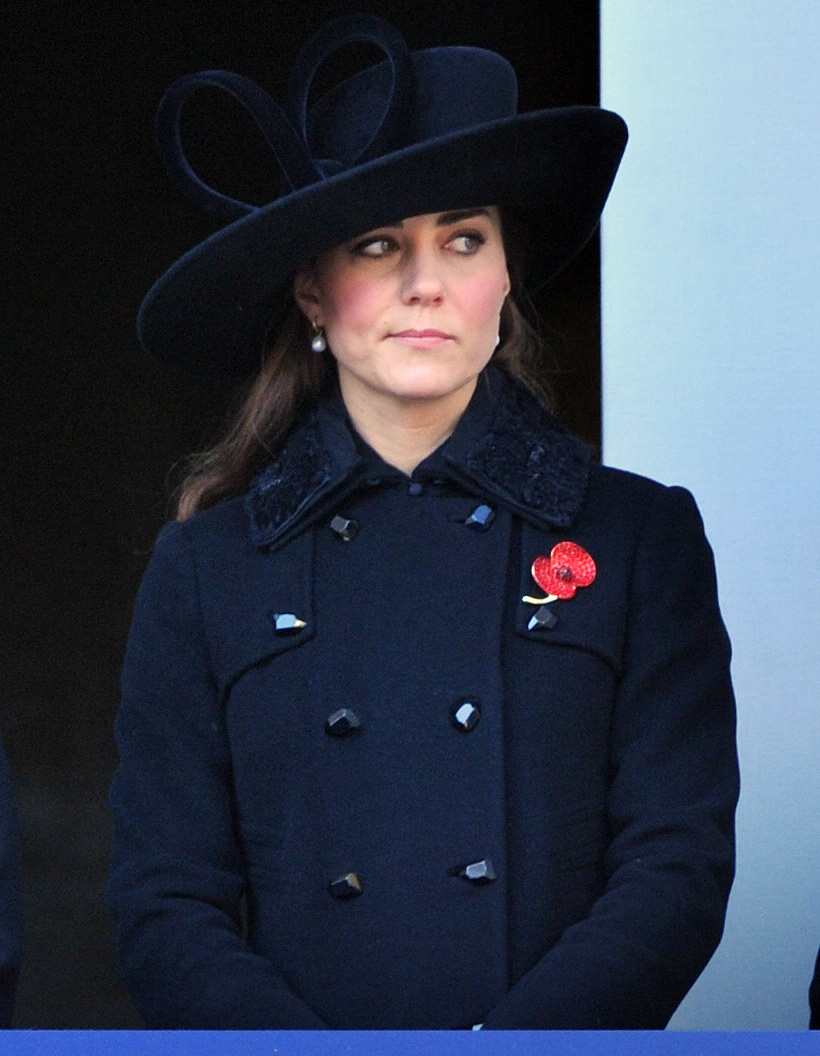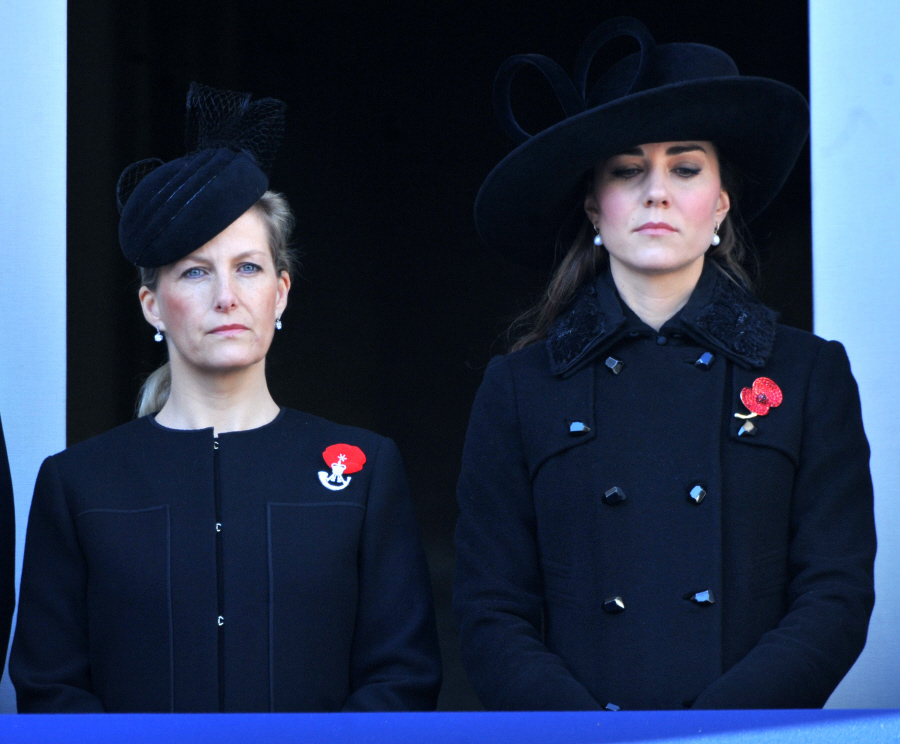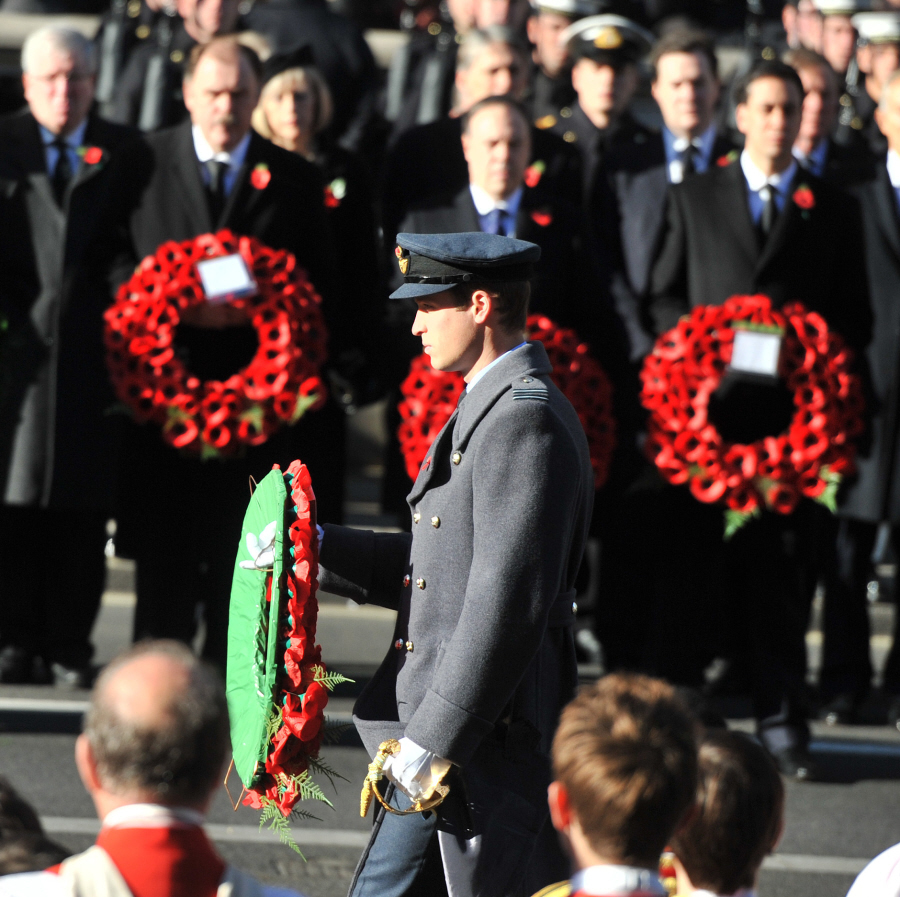 Kate leaving Harvey Nichols: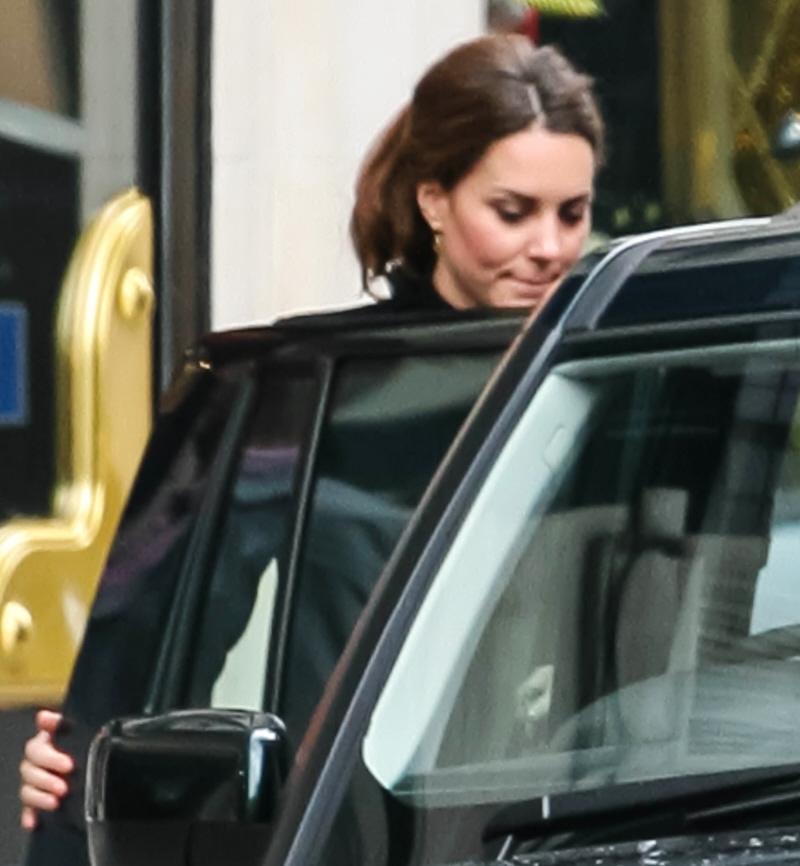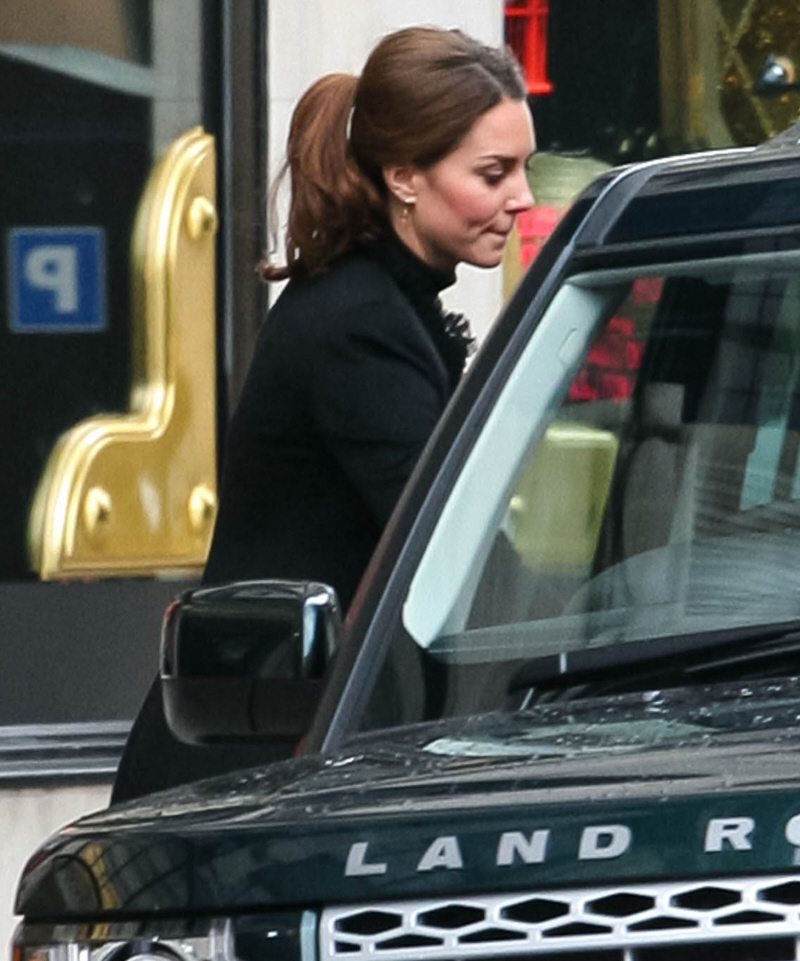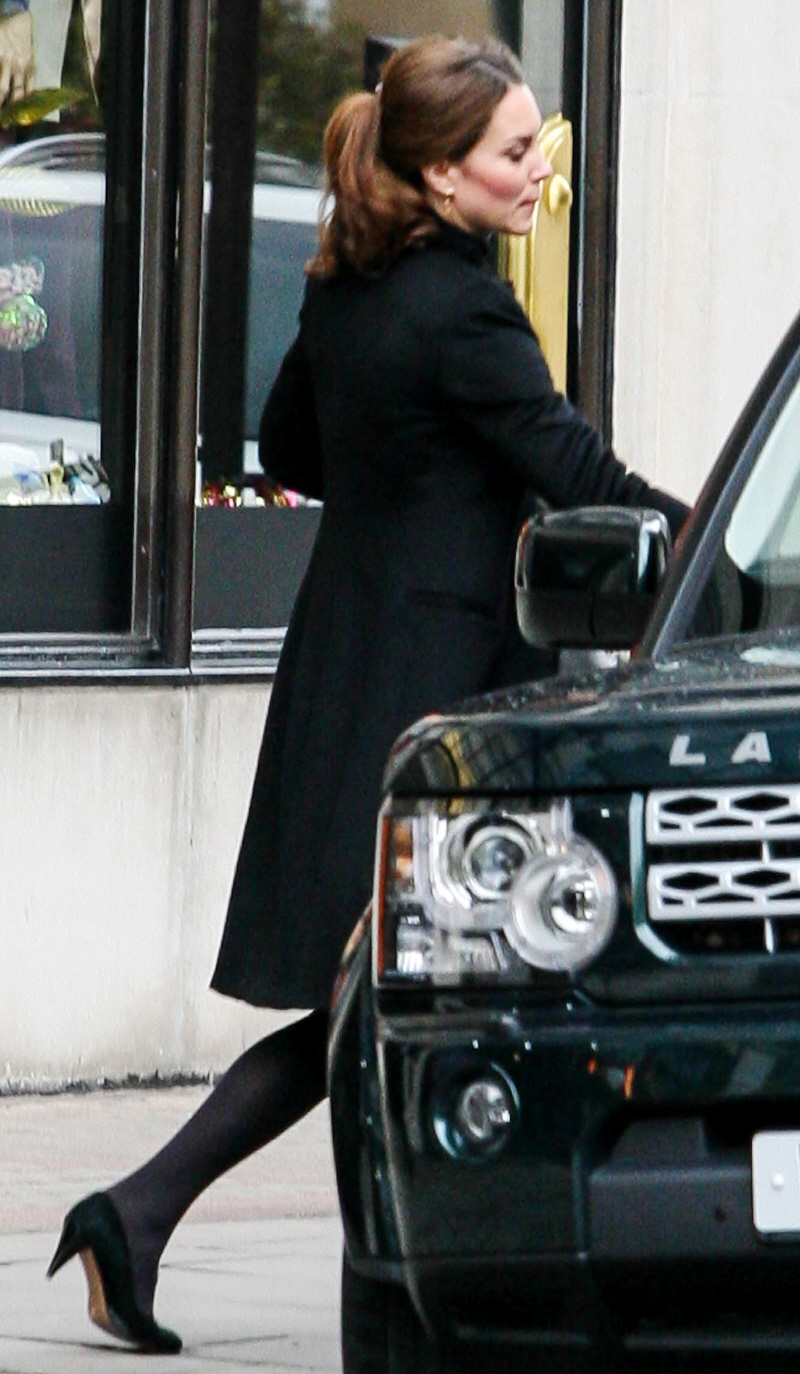 Photos courtesy of WENN.com.