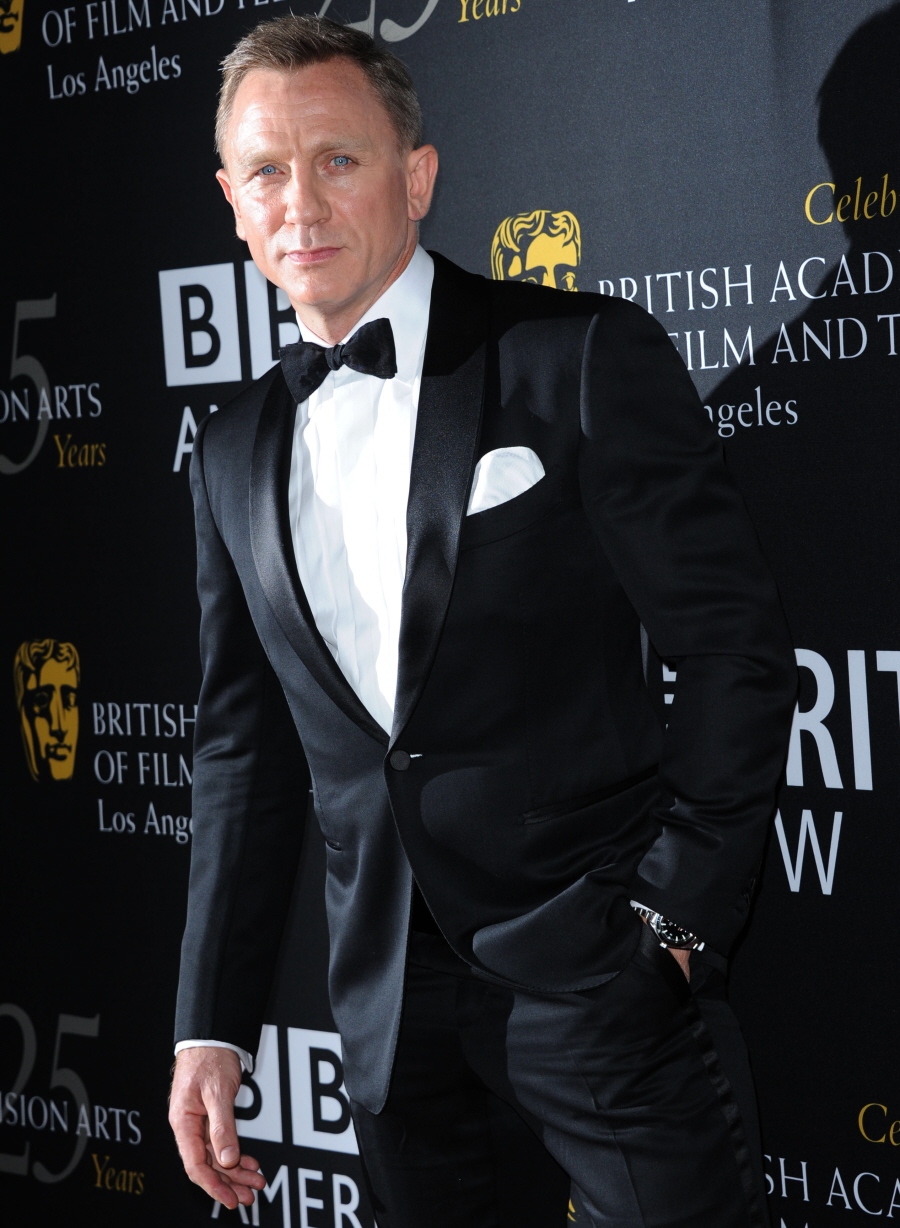 Most big action films open in the American markets first. We like to road-test our blockbusters before we send them out into the world. But the dynamics of how films are sold and how they make money, that's all changing. Thus, Skyfall – the latest James Bond movie – opened in Europe a few weeks before North America got it this weekend. Skyfall had already made hundreds of millions of dollars before it ever came here… and I think that more films might be doing that in the future. Skyfall debuted in the US with a huge international buzz and great reviews, and in its first weekend in the US and Canada, the film brought in an estimated $87.8 million. It's the best opening weekend for a Bond film ever in America, and Skyfall is set to be the highest-grossing Bond film of all time. Taking into account the international markets, Skyfall has already made nearly $430 million.
I kept saying that Skyfall was my most anticipated film of the fall/winter season, so I did manage to see the film over the weekend. Shall we discuss? First, let me put up a spoiler warning…
SPOILERS AHEAD – Mini-review of Skyfall
I went into Skyfall as a huge fan of the Bond franchise in total, and as a fan of Daniel Craig's "reset" of the Bond franchise. I LOVED Casino Royale and I loathed Quantum of Solace. QoS was just a POS – awful script, bad plot, nonsensical villain, etc. Skyfall felt like the film that should have been made right after Casino Royale. I love the evolution of Daniel Craig's Bond, although I got bored with all of the references to how "old" this Bond is. Daniel Craig is only 44! Yes, he's not a young dude, but he's hardly ancient.
The plot of Skyfall is simple enough – someone is out to get MI6 in general and M (played by Judi Dench) in particular. It's a very personal motive, and the film ends up being one of the most personal stories ever told in a Bond film. You get to see M's home. You get to see Bond's childhood home. You get more backstory on Bond, and you get to see M try to wade through the politics of her office, and her affection for James.
What I loved: I loved everything about Naomie Harris's character. I loved the flirtation between Naomie and Daniel Craig, and they had a lot of chemistry together. I loved seeing James acting to protect his mother-figure, M, and how it was so personal to him. I loved Ralph Fiennes! He felt very natural in his role, and I think he made a great addition with his smaller but vital role. Javier Bardem's villain… well, he came into the film too late. But once he finally got there, he was gross/amazing/awful/scene-stealing. Also: I LOVED BEN WHISHAW. What a fantastic little part for a talented young English actor. And I'm glad James Bond finally got his "Q" – and I loved that Q became a shy young nerd. He was adorable.
What I disliked: there were certain parts of the M storyline that were just… too drawn out. Like, it felt like they wanted to give Judi Dench a meatier role for what she said was her last Bond film, but there could have been other ways to give M stuff to do without making her a helpless mother-figure for James to protect. As for Javier's villain… at one point, he's been captured and he's been put into this all-glass cell and I swear it was like "Oh, so he's Hannibal Lector now?" The Albert Finney digression was a bit too Freudian too, it was like "We don't need to be banged over the head with this, we get it. They represent Bond's parents. Enough." Last complaint: the film was too long. I enjoyed it overall, but they could have shaved 10-15 minutes off and it still would have been a great film.
PS… I was asked to say something about the rumors that Skyfall will be Daniel Craig's last outing as Bond. I don't know. He just signed a new contract for two more Bond films a few months ago, and considering the success of Skyfall, I doubt the producers will let him out of his contract. That being said, I fully expect Daniel Craig to bitch and moan all the way to the bank. He's a total f—king curmudgeon, and no, it's not "self-deprecating". He's just a moody bitch.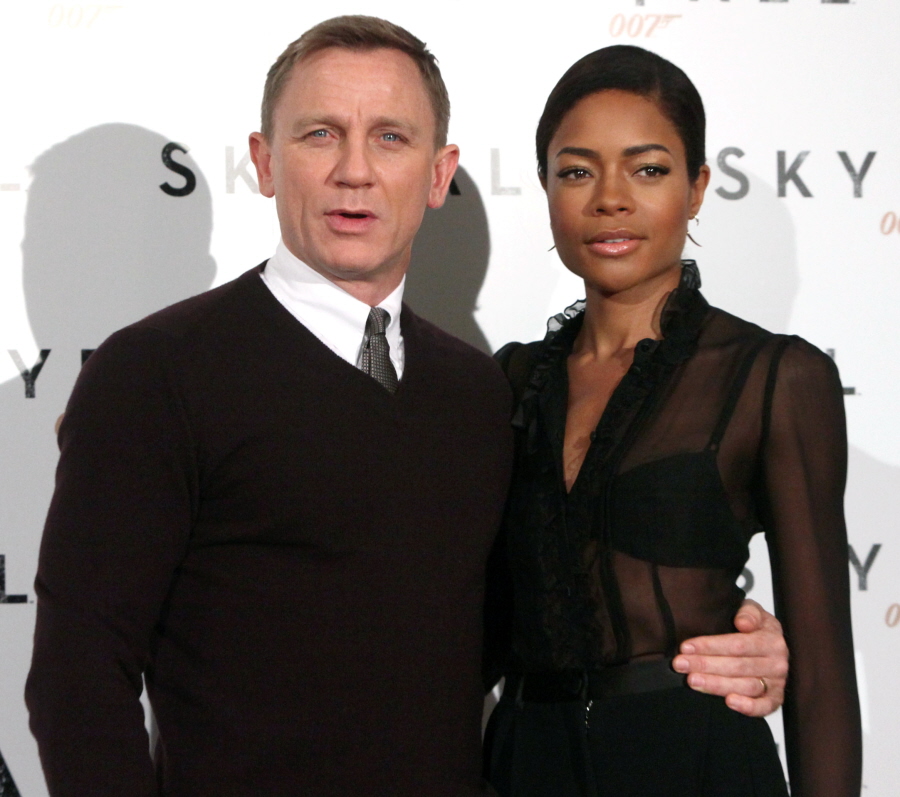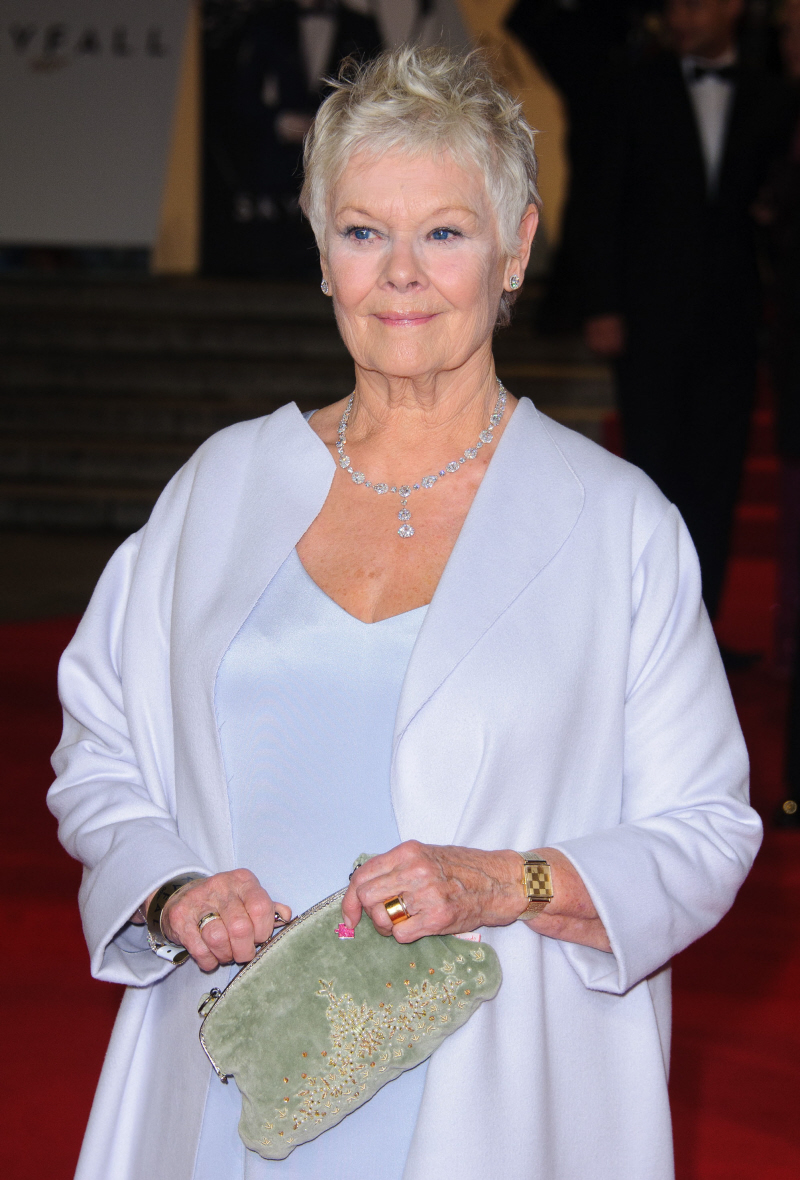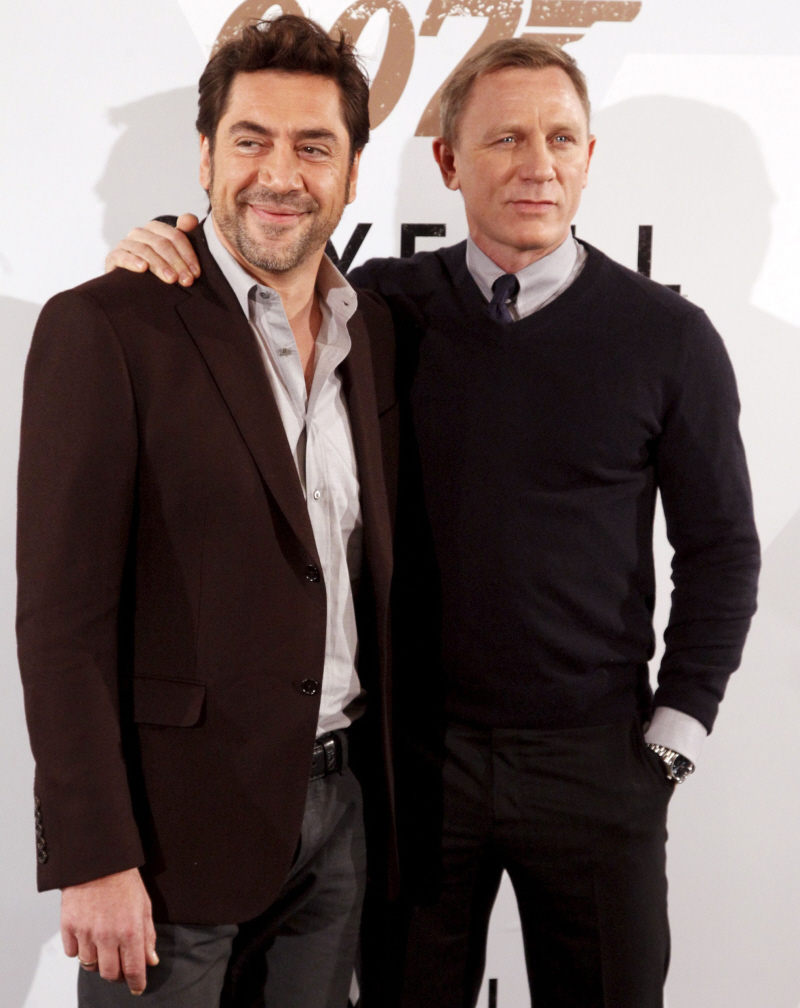 Photos courtesy of WENN.