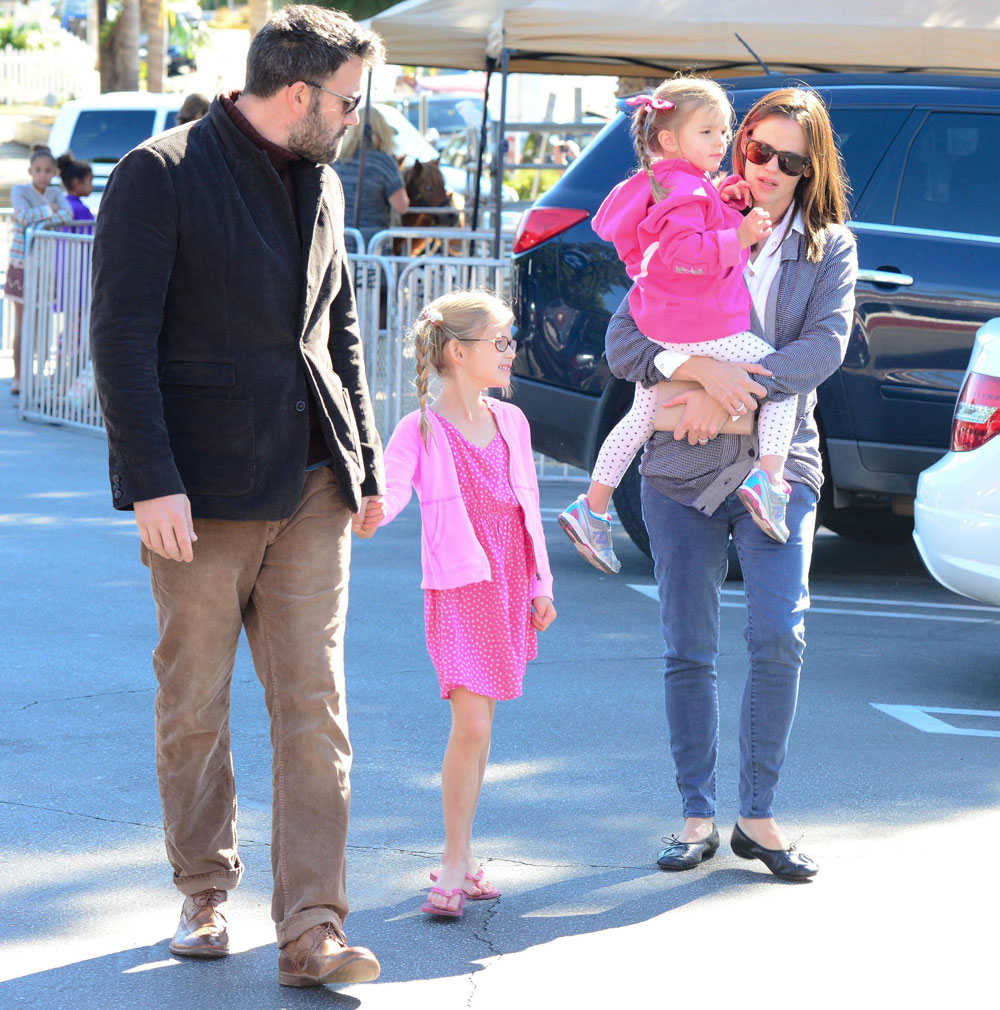 These are just some happy family photos of Ben Affleck, Jennifer Garner and their two girls Violet and Seraphina. I wanted to cover them because I found the photos of the girls especially adorable. Look at them on the ponies with matching braids while wearing different shades of pink! They're precious. The family was out at the Brentwood Country Mart on Sunday, and I guess their littlest member, Samuel, 8 months, was at home with a nanny or grandma. Multiple agencies have these photos and it's safe to assume they knew they would be photographed at least. I don't find Garner's slouchy cardigan and plain ballet flats to be that flattering, but she added a cute scarf and you can tell that she tried to dress up somewhat.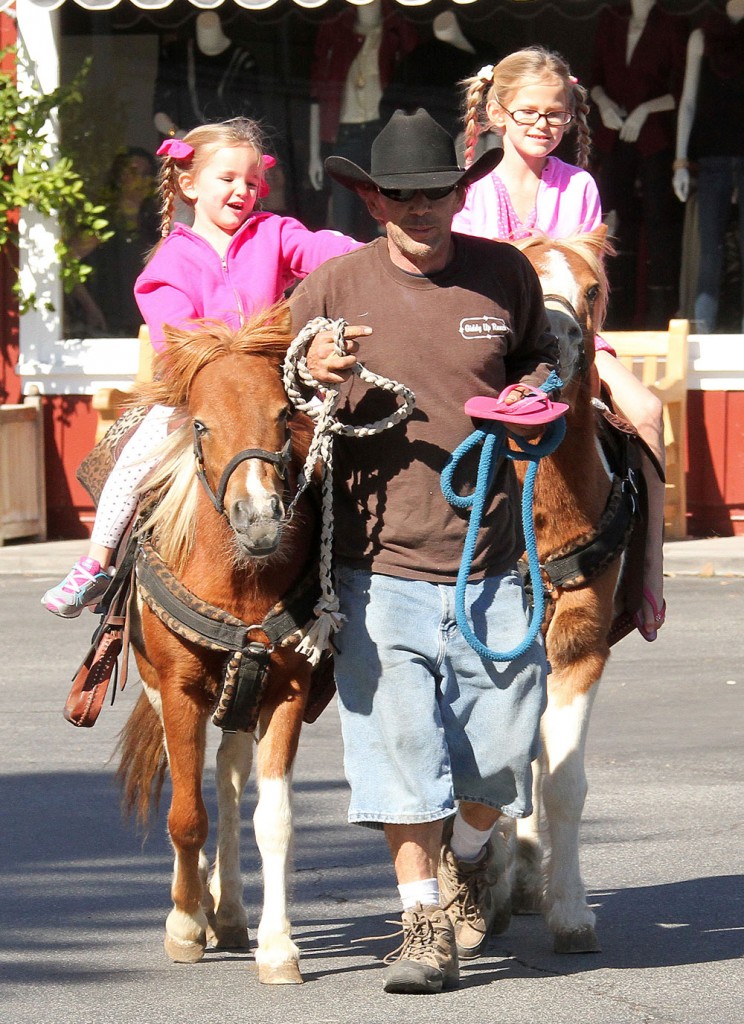 Radar lets us know that Garner is set to co-star in that film that Matthew McConaughey has drastically slimmed down for (he's playing an AIDS victim), The Dallas Buyer's Club, which started filming in New Orleans this weekend. Do you remember the last movie that Garner and McConaughey co-starred in together? It was that God-awful romcom Ghosts of Girlfriends Past. I tried to watch it on demand and I fell asleep even though one of my female friends was over watching it with me. Yes there were cocktails involved, but I'm usually hospitable enough to stay awake. The movie was just that bad.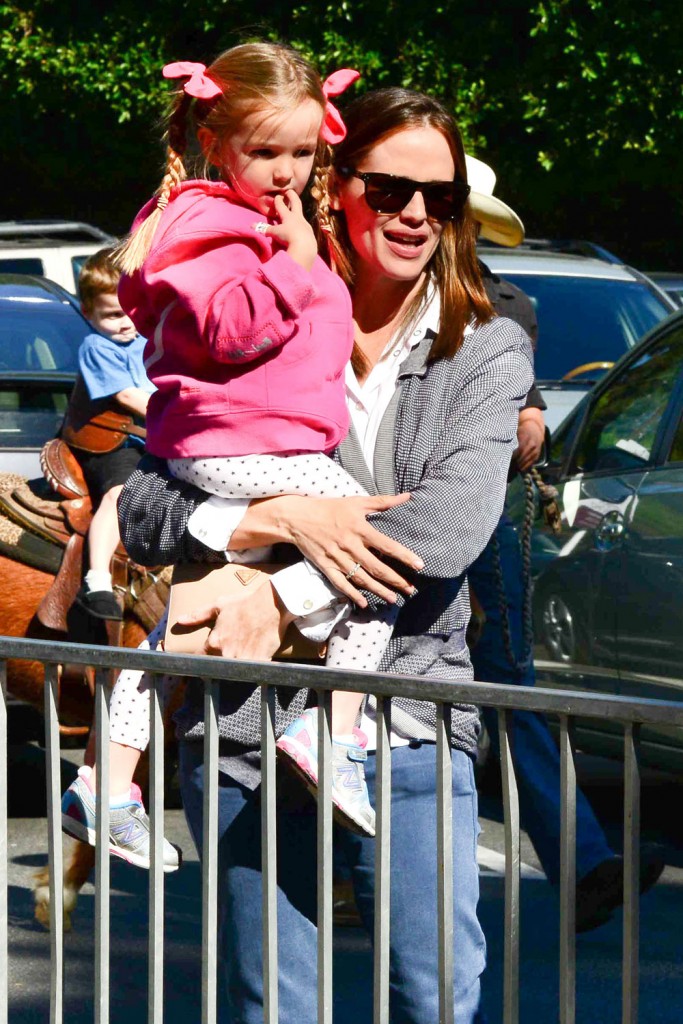 Seeing these photos of Ben and crew reminds me to check the box office for Argo. It's grossed $85 million worldwide on a $44.5 million budget. That's awesome and goes to show that Affleck is an established director now. Whether he'll win another Oscar, this time for best director, remains to be seen. I get the impression that he'll be nominated for sure but that the Academy might want to make him wait a little longer. We'll see. For now we can look at photos of his girls and devoted wife and be reminded. I'm not saying I don't find these pictures super cute, I'm just a cynic at heart.
Also – visit your local farmer's market if you can! I love the one by me. Even though the mixed greens are organic they last way longer in the fridge than the store brand. Plus you're supporting local farmers.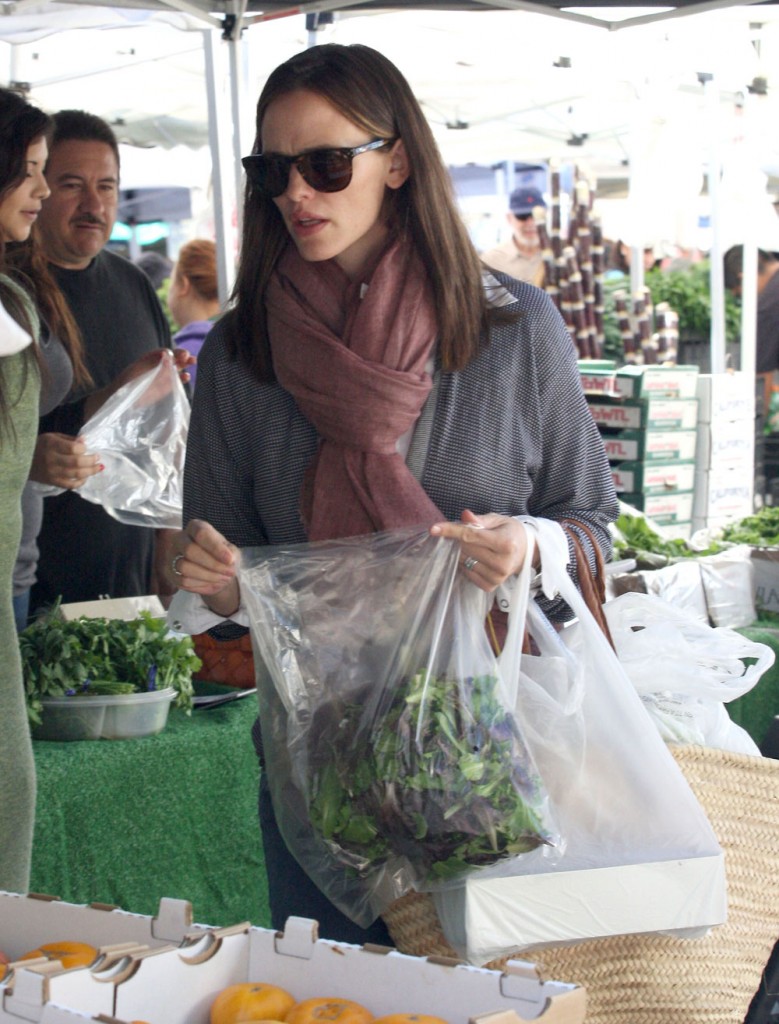 Look at Ben mugging for the camera.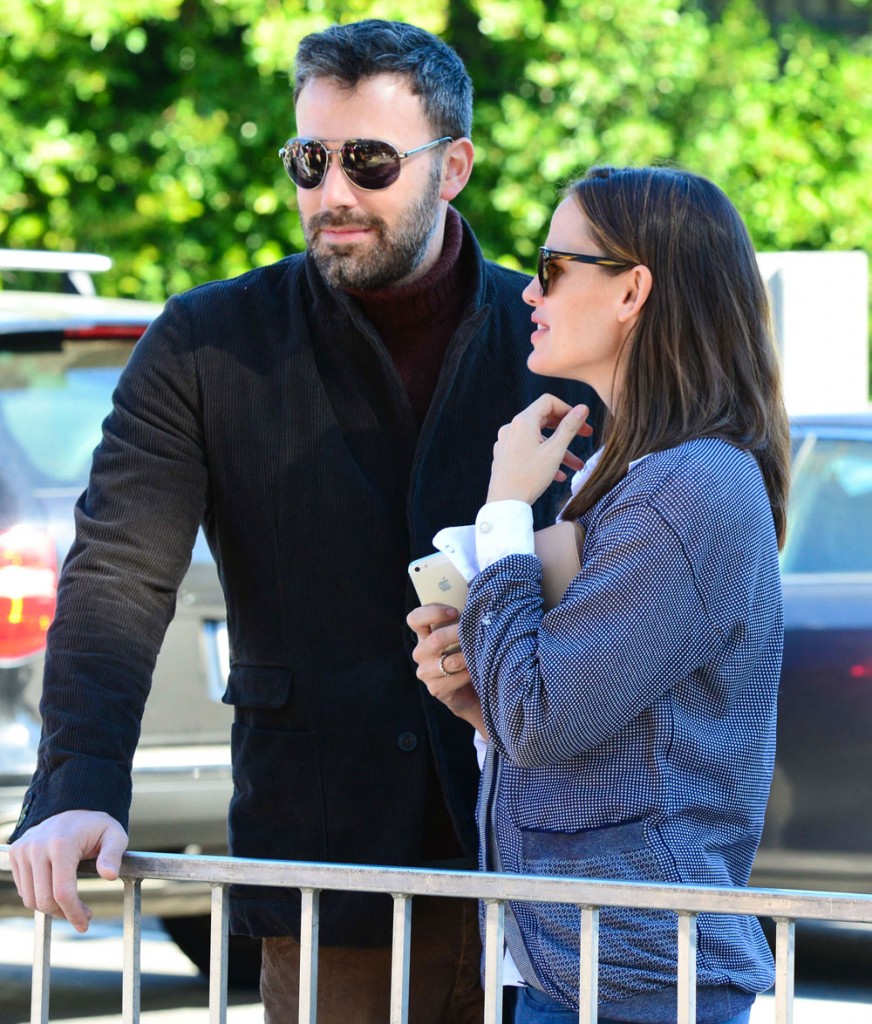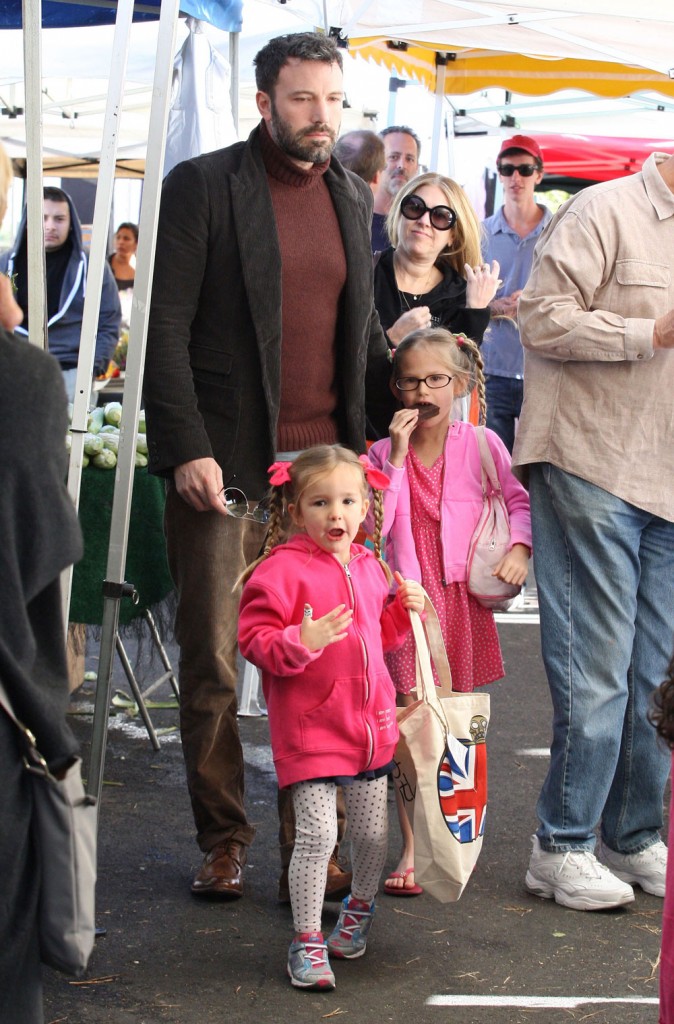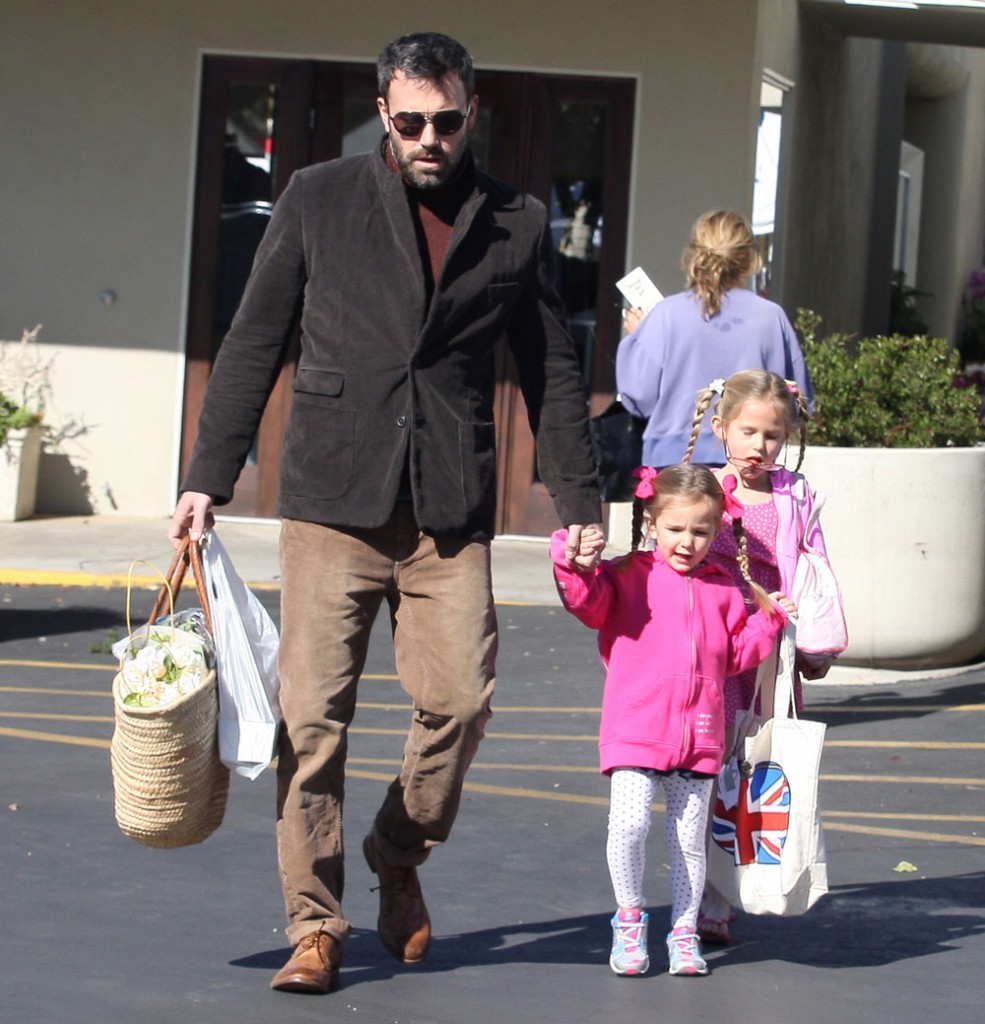 Photo credit: WENN.com and Fame Flynet