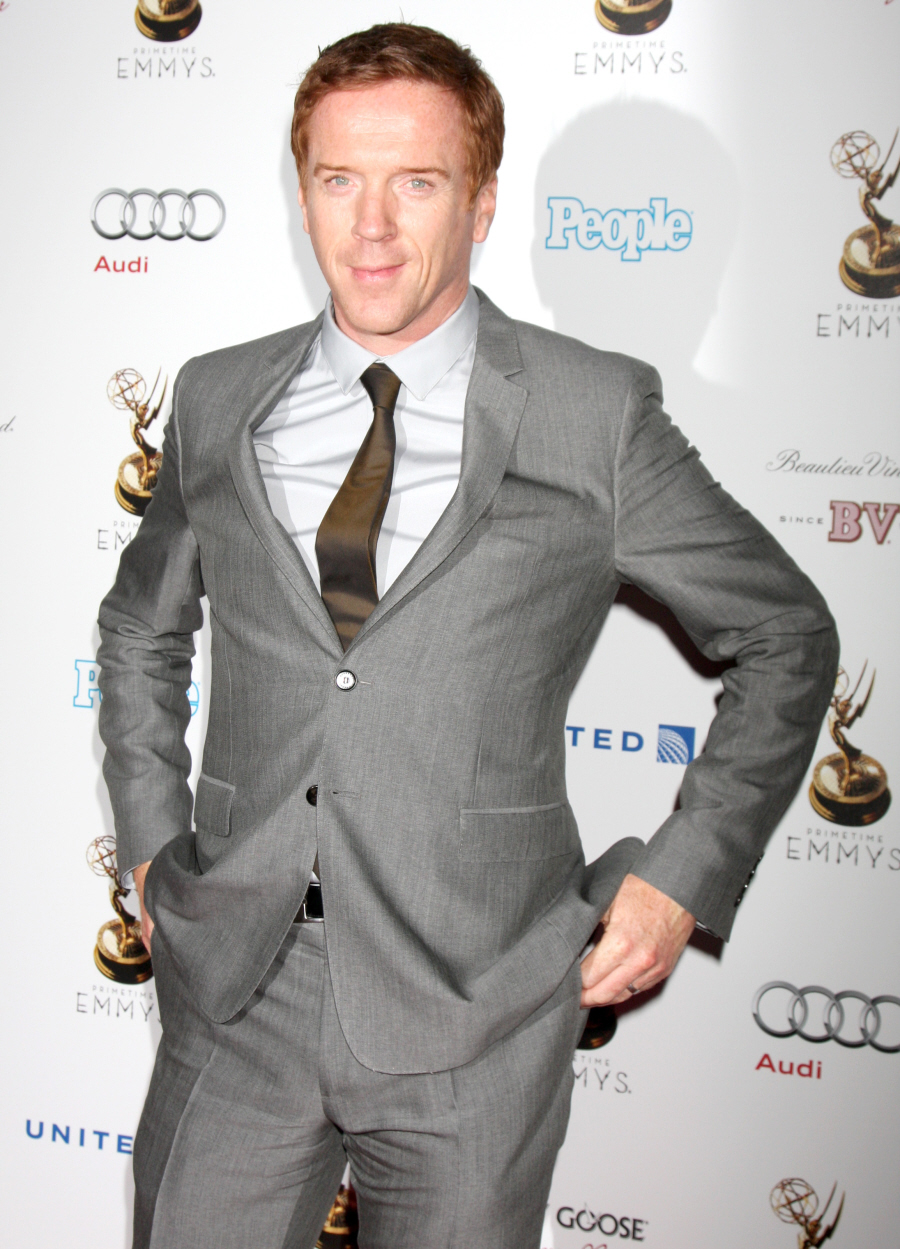 It's kind of funny to me that Pres. Obama is such an unabashed fan-boy of Homeland. He brings it up all the time, and he always name-checks the (brilliant!) show as his favorite. I don't think he's ever named another show as his favorite – maybe an ESPN show or something, but he really does get all fan-boy-ish about Homeland in particular. He's such a fan that he invited Damian Lewis, the English star of the show, to the White House for a state dinner, and Obama even had Damian and his wife placed at the president's table during dinner. Unfortunately, the one time I saw Damian discuss the honor of a state dinner invitation, Damian seemed like he was kind of bragging about being rude to the president (it might have been awkwardly worded though – Damian might have been aiming for self-deprecating and it just failed).
Anyway, Damian was on The Jonathan Ross Show over the weekend, and he told another Obama story. This one is hilarious, though. The headline at Entertainment Weekly was "'Homeland' star made Muslim joke to Obama" and I thought "Oh, God. This is going to be AWFUL." But I ended up LOLing. Here's the video and the context:
Homeland star Damian Lewis told a British talk show he sent a Muslim joke to president Barack Obama. During an appearance on The Jonathan Ross Show Saturday night, the Emmy-winning actor says the president wanted a signed DVD box set of the Showtime hit to give to the Teamsters labor union (the president has previously revealed Homeland is his favorite show).

Lewis says co-star Claire Danes wrote something along the lines of, "I was a fan of yours long before you were a fan of ours." But when it was the British-born Lewis' turn, the actor says he jokingly wrote: "From one Muslim to another."

"I thought I'd think of something great and funny … and wrote: 'From one Muslim to another' in an indelible Sharpie," the actor recalls. "And I couldn't take it back … I was then writing emails for the whole of the next week going: 'I do hope he understands irony."'

Lewis' character on Homeland is an America POW who was tortured while in captivity and converted to Islam. Now back in the United States, he's wrestled with a terrorist agenda and keeps his religion a secret. Obama, of course, has been pestered by unsubstantiated conspiratorial theories suggesting he's a Muslim.

Lewis adds that he asked the president during a dinner how he finds time to watch the show.

"Aren't you busy running the free world?" the actor recalls asking. Lewis, while impersonating the president's speech cadence, says Obama replied: "On Saturday afternoons. Michelle, she takes the two girls, they go play tennis. I go into the Oval Office. I pretend I'm gonna work and I switch on Homeland."
I think that joke is the kind of thing that a Homeland-watcher would laugh at, and therefore it's something that would make Obama laugh. But I'm sure that kind of thing will just become further fodder for the birthers and wingnuts.
SPOILERS FOR HOMELAND SEASON 2 BELOW:
We've had some requests to discuss Homeland, but I sometimes have doubts about how many people are actually watching it as the episodes air these days. I do think this season has been… interesting. It wasn't what I was expecting, and I've been impressed with some of what the writers have come up with. Like, I loved how Carrie was initially brought back into the agency and all of the Lebanon storyline. I loved Saul finding Brody's suicide video. I loved everything about those two episodes where Carrie is trying to knock Brody off-kilter (once she knew she was right) and then the interrogation. And I about had a heart attack when poor Rupert Friend and his team were taken down by terrorists in SWAT gear. But this past Sunday's episode was kind of dull, right? I only liked two parts – Carrie and Brody in the woods, and Rupert Friend's cute farmer's tanned butt. How excellent is this role for Rupert Friend? I was not expecting to like him as much as I do. He's a lot like Carrie, I think. And he could be a great ally for her and for Saul, they just need to let him in. Oh, and I did enjoy Carrie's "Cease and f–king desist."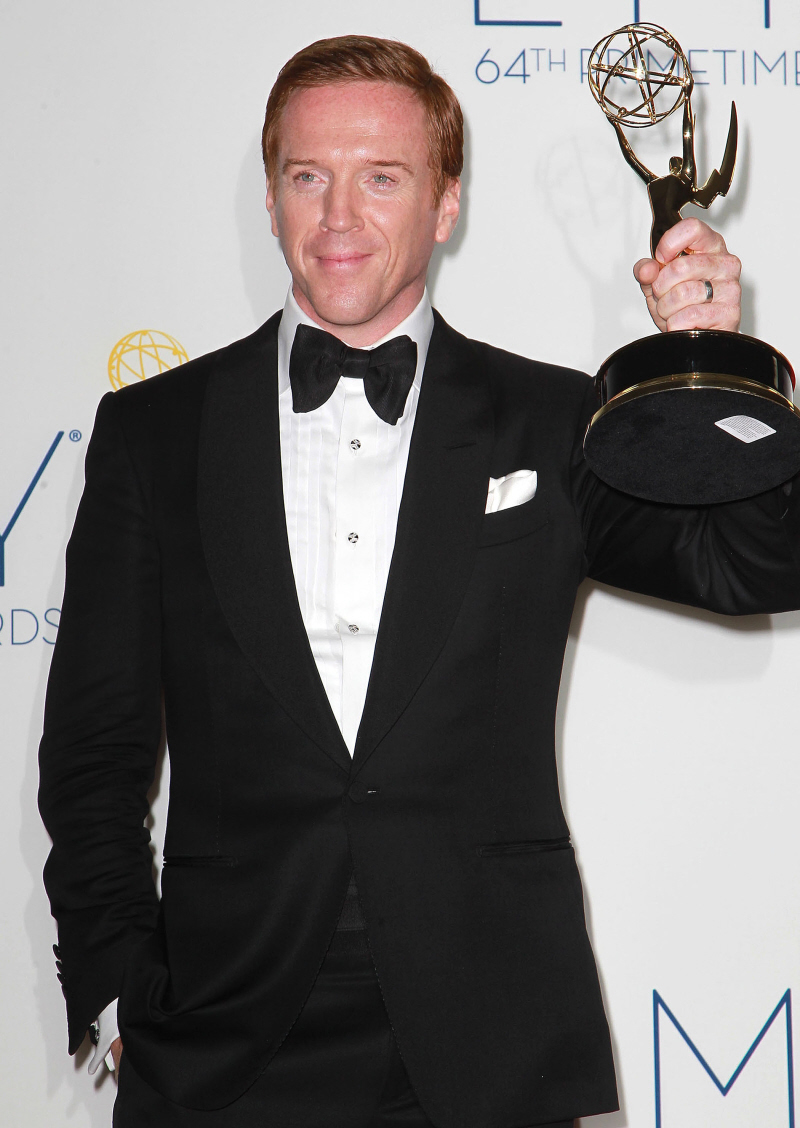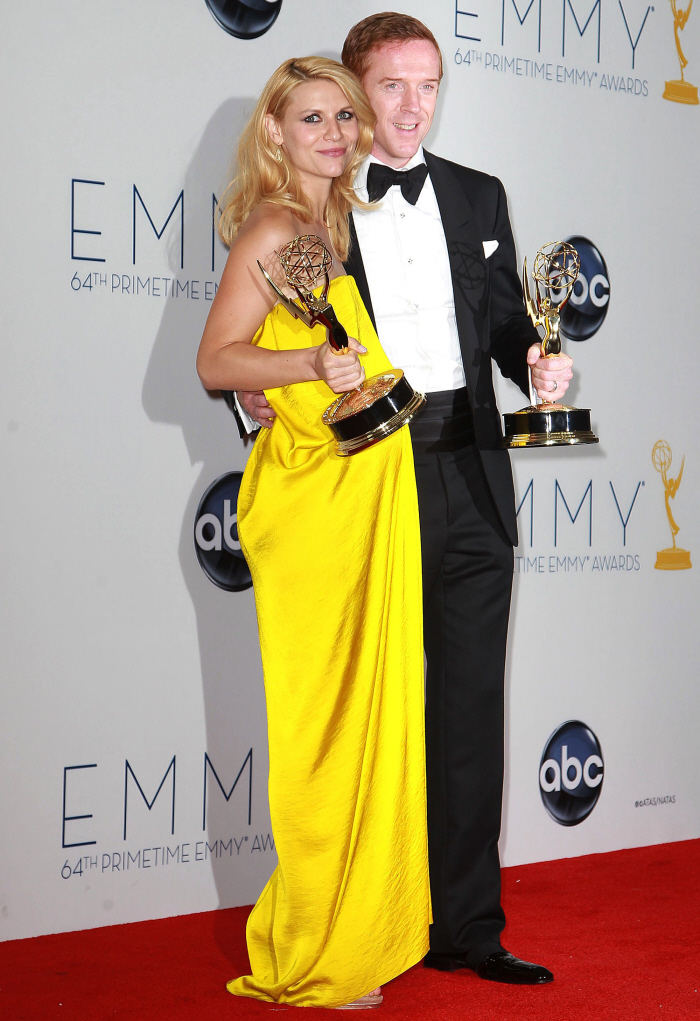 Photos courtesy of WENN.