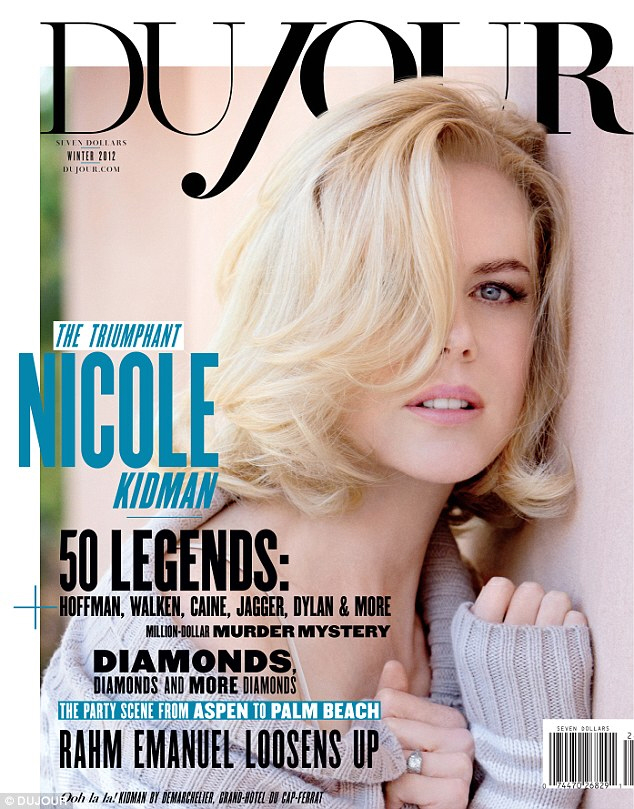 Here is Nicole Kidman on the cover of the new issue of DuJour Magazine. I'm assuming that the photo shoot is supposed to be "in character" as Grace Kelly, or that Nicole simply liked the Princess Grace styling she's working for Grace of Monaco, so she just wanted to have the same kind of vibe for the magazine. One shot – where you can see her whole face – is very pretty. I don't really care for the rest. "Coy" and "coquettish" isn't the best look when you're 45 years old, you know? Put on your big girl panties and pull the hair out of your face. As for the interview… I don't know why Nicole is suddenly talking about Tom Cruise all the time. I know she must be getting the questions nowadays given Tom's latest divorce, but it seems weird that Nicole is finally discussing all of it after all of this time. Some highlights from the interview:
Falling for Tom when they first met: "I was totally smitten–I fell madly, passionately in love… I would have gone to the ends of the earth for him. I was reeling with Tom. I would have gone to the ends of the earth for him."

Once they married: "I was so impulsive and naïve… We were in a bubble . . .just the two of us. We became very dependent on one another."

After they split: "I realized I didn't want to be alone. I wanted to fall in love again, but I wasn't sure I could."

Meeting Keith Urban: "My life changed. He is a wonderful, caring man and he makes me feel secure. We don't ever like to be separated. We have a wonderful home life. There's always music. Keith plays the guitar and piano and drums. He's always composing music. It's lovely when you have a baby who picks up the drumsticks and plays, wearing angel wings.'

Giving birth to Sunday Rose in 2008 (cough): "Having my baby has been a healing experience. It took me so long to have a child. I feel enormous gratitude. Sunday has healed an enormous amount in me. It's a very private thing, but she just has."

Is she content now? "Oh, yes! I'm happier than I've ever been in my life. And it's my life. Before, I was running away from life. Now I embrace it. You never know how long you have. So I cherish every minute."

Workng on Grace of Monaco: "I'm living in a friend's house in Nice [to film a biopic of Princess Grace Of Monaco]. My two daughters are with me, Sunday Rose, who's four, and Faith Margaret, who's two. My mother is about to fly in from Australia to babysit. Then Keith will be arriving… My family is with me. My family."
Sigh. "My two daughters are with me, Sunday Rose, who's four, and Faith Margaret, who's two." You know Nicole has three daughters, right? I mean, I get that Nicole and Bella (who is now a legal adult and a hardcore Scientologist) are somewhat estranged, but it really doesn't help when Nicole consistently makes references to her "two daughters" like there isn't a third one roaming around. And a son too, by the way.
As for all of the Tom stuff… I don't even know. Maybe they were in their own little bubble. The Katie Holmes situation has provided a lot of retrospective information on Nicole and Tom's marriage, and how Nicole pulled him away from Xenu for years and years. She's totally Suppressive.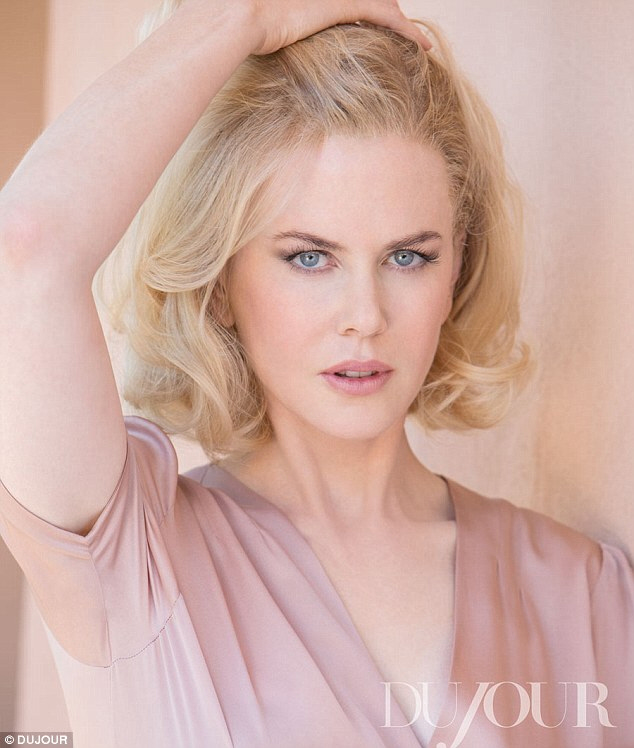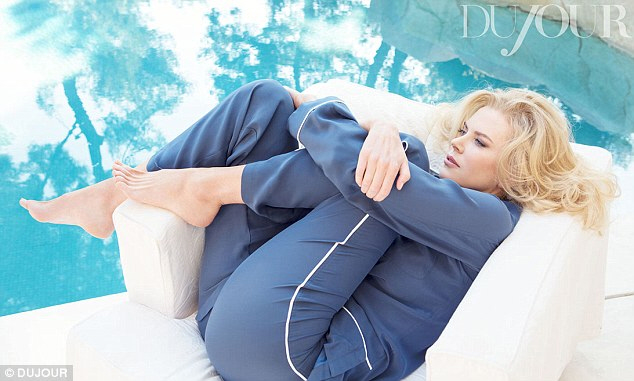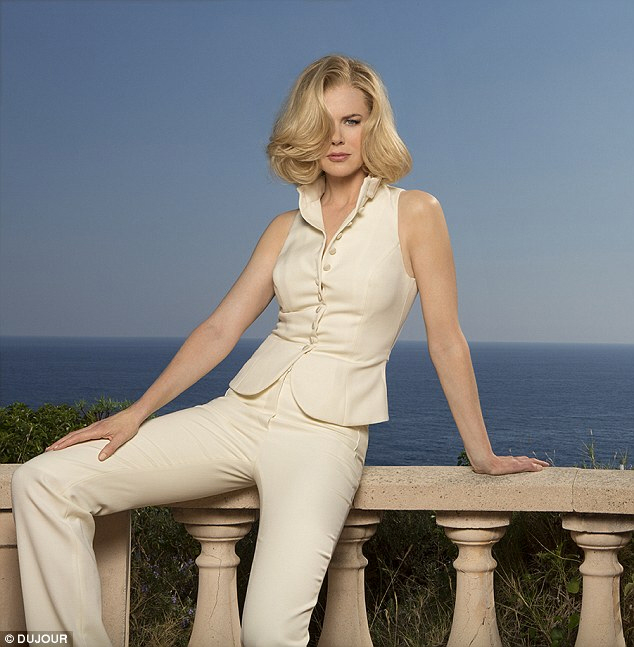 Photos courtesy of DuJour Magazine/The Mail.