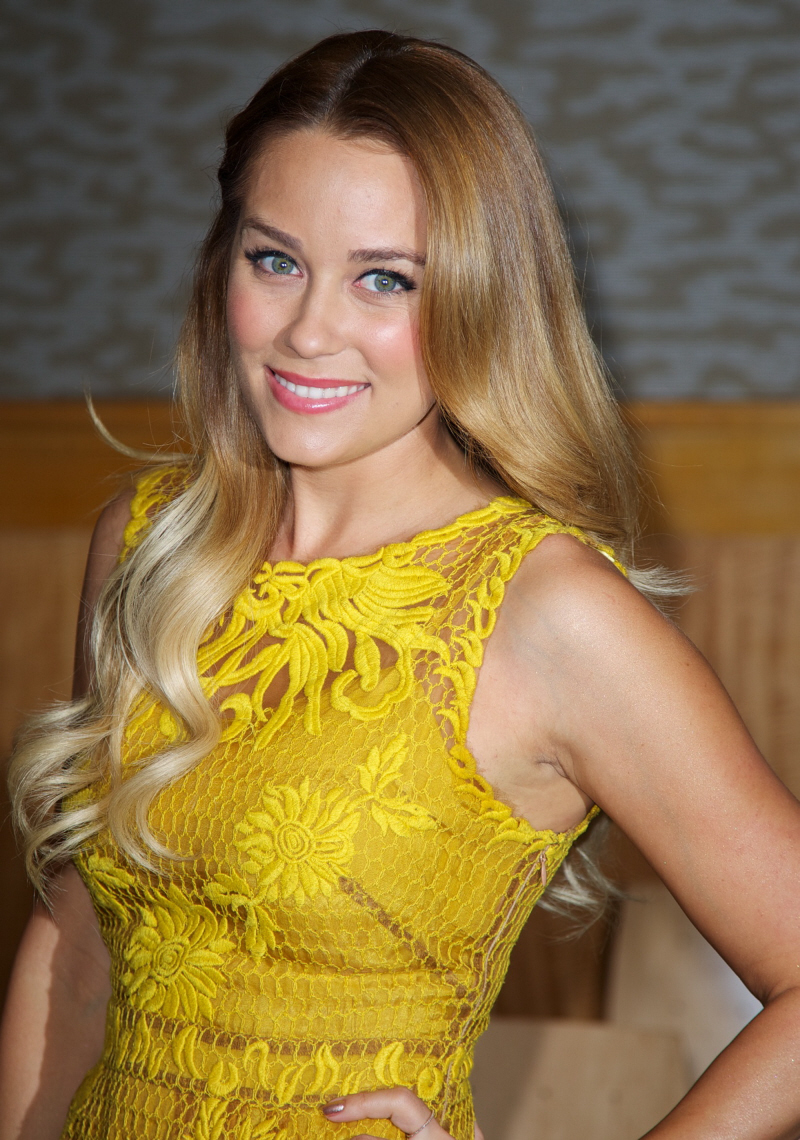 A few weeks ago, I covered all of the super-cute photos of Lauren Conrad's new adopted shelter puppy, Fitz. LC is already a dog-mom to Chloe, and Fitz looked like the typical rebellious hellion puppy – super-cute but totally B-A-D. Well, Fitz Conrad has already claimed his first victim: LC's shoes! And so to pay him back, Lauren dog-shamed him!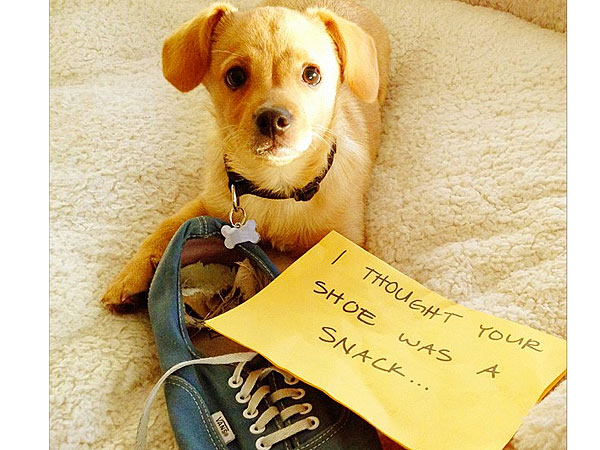 What are the thoughts on dog-shaming? I barely paid attention to it when it became a "thing" months ago, although I did see some articles about how stupid it was, or how OBVIOUSLY all of the dogs being shamed were saints and it was their owners who were horrible people deserving of shame. But you know what? I was looking through some of the sites – go here or here or here – and I was laughing my ass off. It's dog humor and cat humor, and you have to be an animal-mother or animal-father to really know how crazy and random your fur-babies can be. Is it anthropomorphizing? Sure. But that ship sailed when we started calling them "fur-babies" you know? People already treat their animals like their children. Why not dog-shame? And yes, I've included some of my favorites below. Because why not?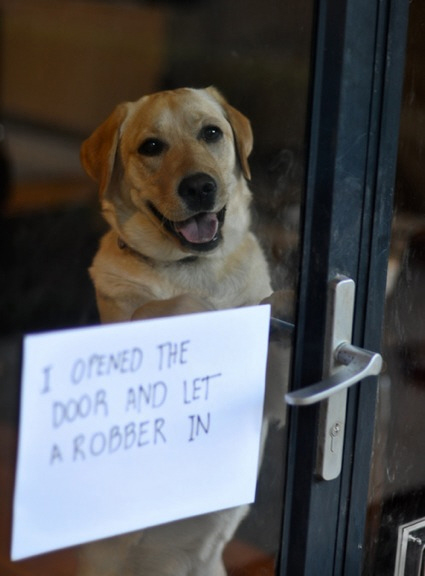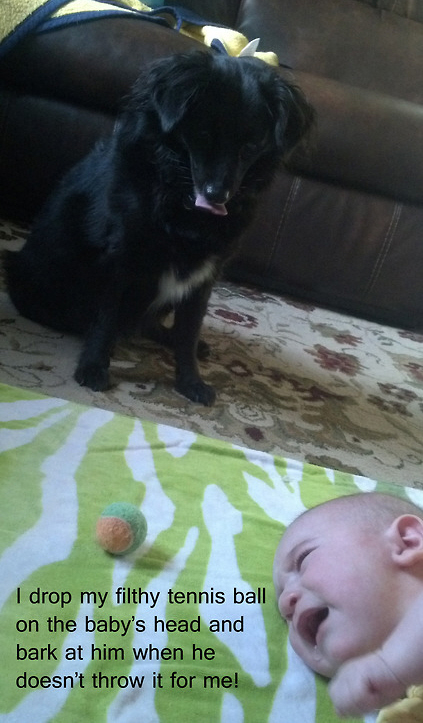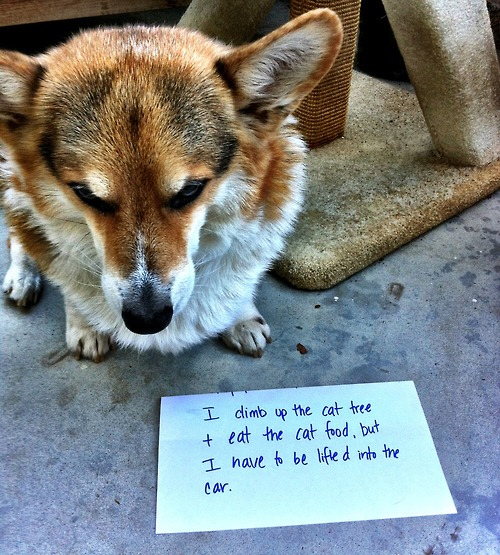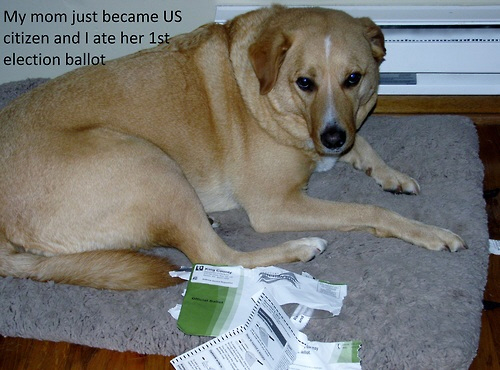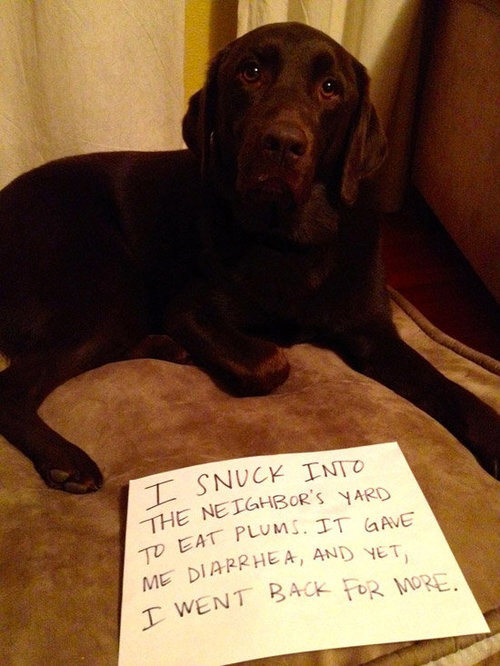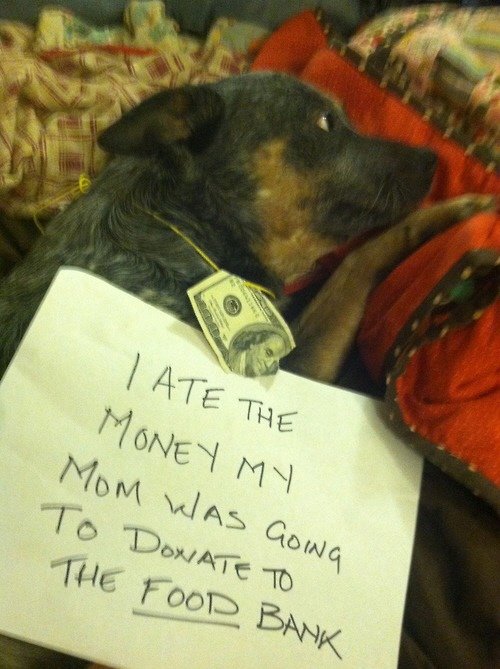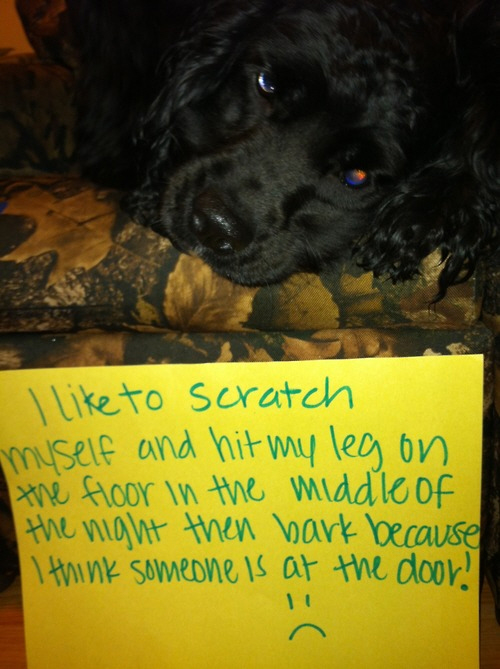 Photos courtesy of LC's Twitter and Tumblr.