Brandi Glanville had an interview on VH1 morning buzz (video is above and at this link) in which she talked about her upcoming tell all book, her relationship with LeAnn Rimes, and her recent trip to the emergency room. Brandi is really ramping up her appearances now that the new season of RHOBH has premiered and she has a new book coming out. I have to hand it to her, she knows how to give good quotes and dish the dirt in order to get coverage. Brandi confirmed that the name of her new book is Don't Drink and Tweet… and Other Breakup Blunders, the title for which was chosen among three different options by her Twitter followers. It won't just be a cautionary tale, and she'll tell us what when on during her divorce, as she confirms in this interview:
On her hospitalization
I had a little scare because I had an allergic reaction to antibiotics and I thought I was having a heart attack because it was chest pain and I couldn't feel my arms and legs… it turns out it was an allergic reaction to antibiotics.

The title of her new book, which was chosen by fans
Don't Drink and Tweet… and Other Breakup Blunders

On the book
There's so much in it you don't know. I shared so many embarrassing moments and things I shouldn't tell anyone ever… I'm very very worried. I'm putting it out there so I'm going to have to deal with it.

On saying to LeAnn "you win, now go make music"
I said that on a show. You don't have to keep putting pictures of my children, in their Halloween costumes, on Twitter. You won, you got the man, you got the house, you got the kids. I think that's where that's coming from.

On if the book will tell what happened behind the scenes during the divorce
You're going to learn so much more. He's not going to like me. It's not that it's about him, it's my story, it's just how I dealt with what happened, the embarrassing things. But I do have to kind of recount what happened.
[Transcribed from video on VH1.com]
She's being a little cagey when it comes to how much she'll reveal in the book, isn't she? It's like she's deliberately teasing her ex and his new wife. As for telling LeAnn to back off, it's like LeAnn keeps pushing and pushing and Brandi needs to continue to be clear about the boundaries. It's not like she's calling LeAnn names at all, she's just pointing out what happened and how LeAnn is behaving, which speaks for itself. Now that Brandi has her own platform she's definitely not letting this opportunity pass her by.
After I wrote all that, I found yet another new interview with Brandi, on "Watch What Happens Live", in which she called out LeAnn Rimes for being jealous of her and needing to go to rehab for it. To be fair, a caller asked specifically if Brandi thought LeAnn was jealous, but she didn't hold anything back. She also seemed kind of buzzed to me.
Given her contentious history with Rimes, we're not surprised that Glanville took the bait when a WWHL caller asked this question: "Does Brandi think that LeAnn is a little jealous of her, now that [Brandi] is more of a household name?"

After hedging for a second (but just a second!), Brandi coolly responded, "I think that she was jealous of me before anyone knew who I was."

When host Andy Cohen asked if the jealousy had gotten worse since Glanville became a reality star, Brandi nodded.

"Hel-lo! She went to Twee-hab!" Glanville laughed. "It's rehab for social media anxiety. I swear."

Fellow guest Willie Geist expressed disbelief that "Twee-hab" actually existed, but Brandi was adamant, saying it's for when "[you get so upset about] what strangers are saying about you, that you have to go to a facility."

Now, in Brandi's defense, LeAnn Rimes has admitted to the media that her emotional breakdown, for which she checked into a 30-day treatment program, was triggered by social media anxiety.
Again, Brandi isn't saying anything people don't know and I'll leave it at that.
Here's that clip from "Watch What Happens Live"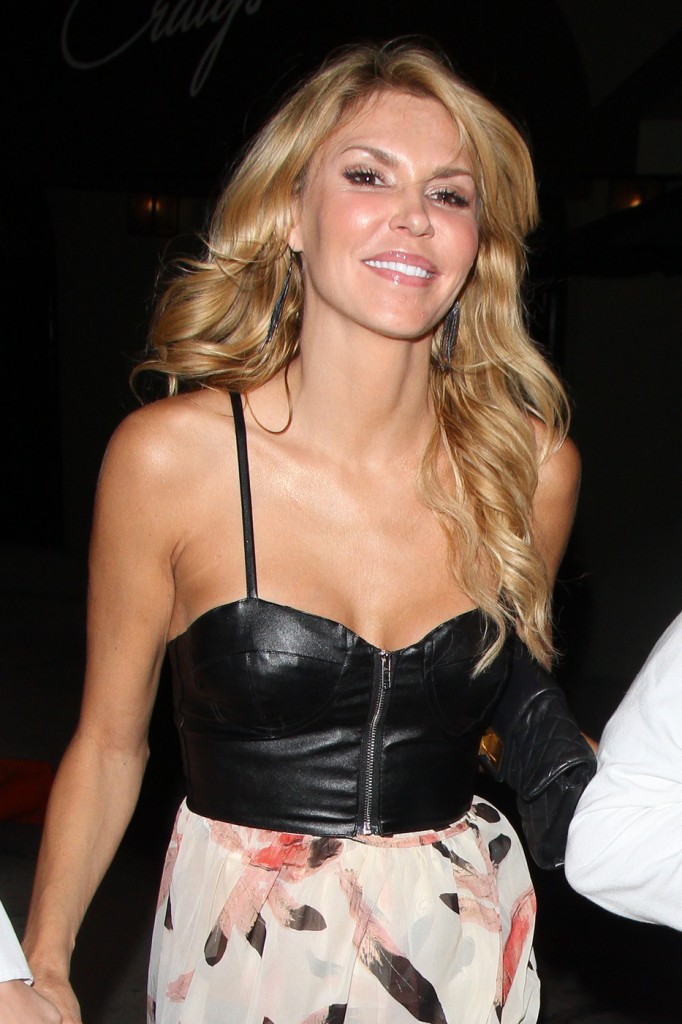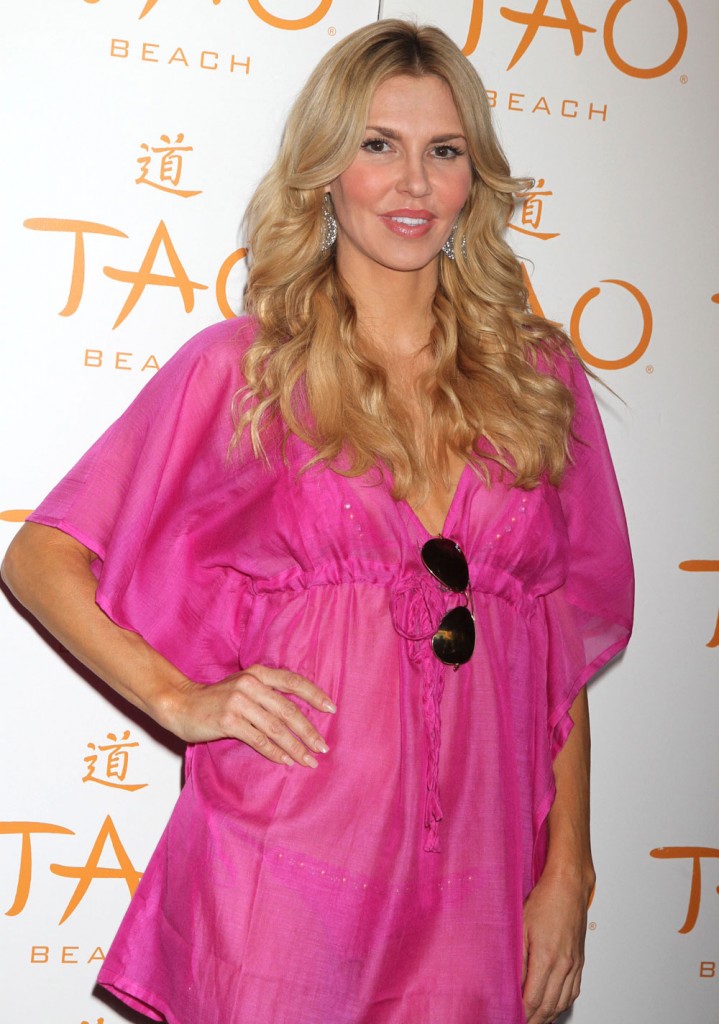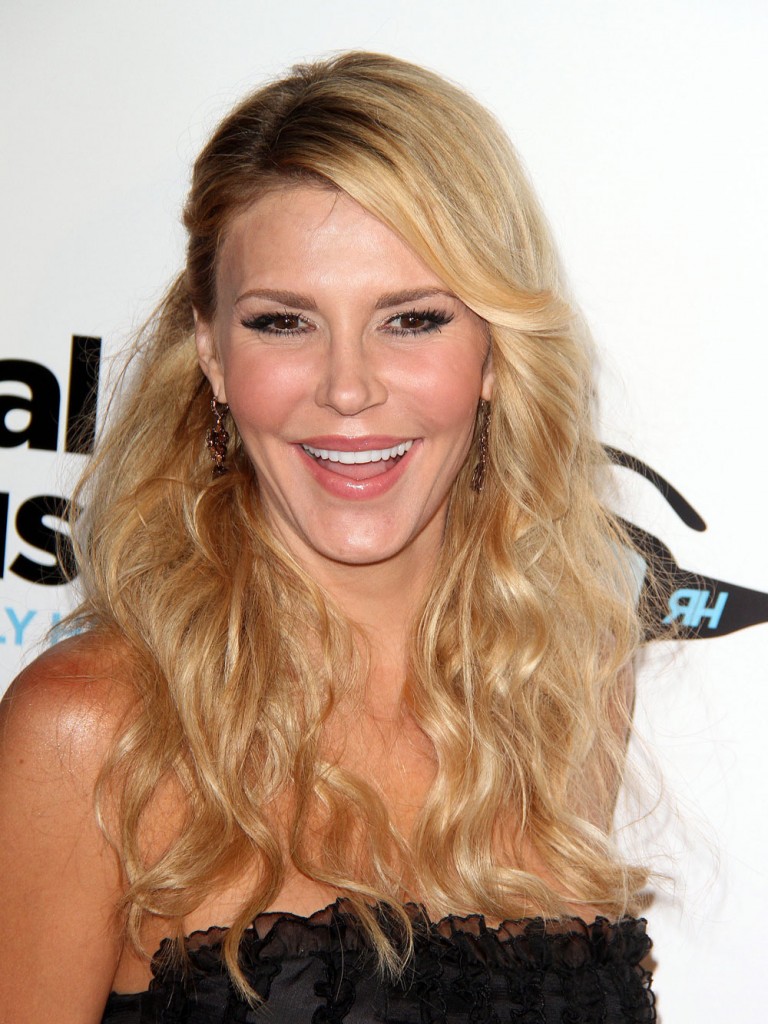 Photo credit: FameFlynet and David Tonnessen, PacificCoastNews.com