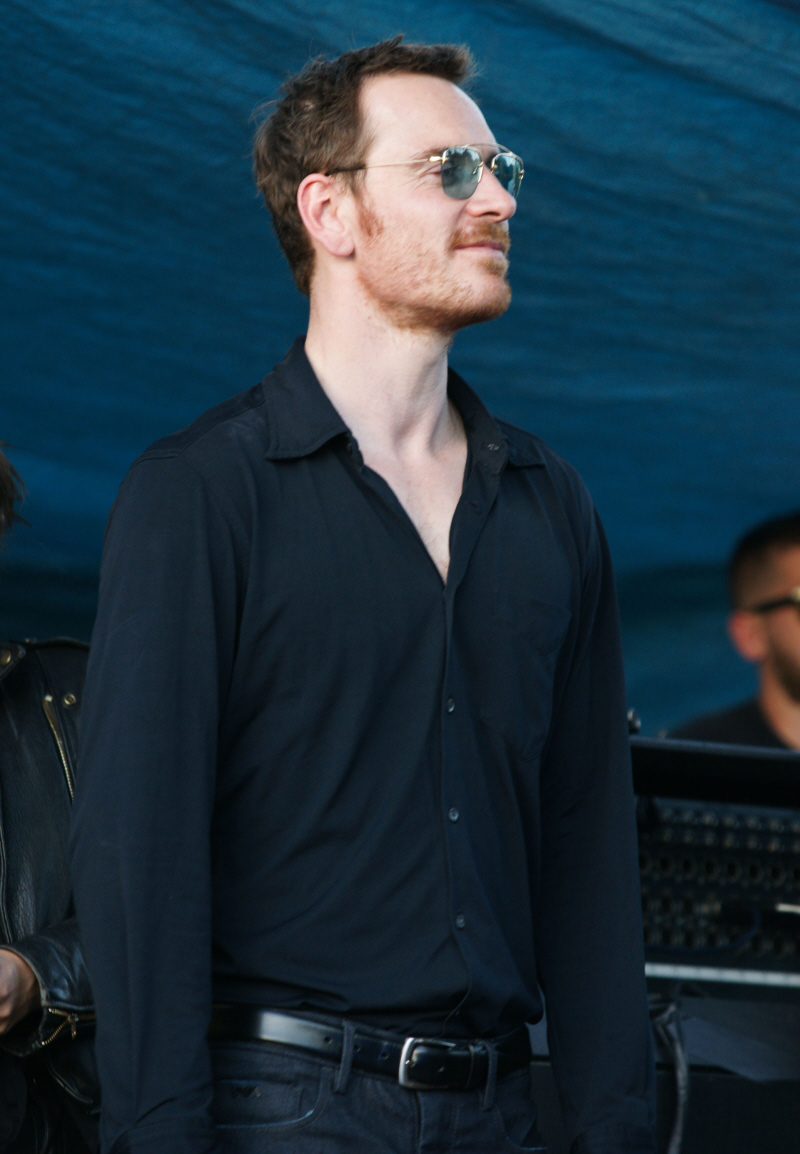 God, it feels like it's been forever and day since we've had legit Michael Fassbender news. I miss him. I wish he got pap'd more. I wish he was a little bit more of a famewhore. Just a touch! I don't need him to get a Twitter account or anything (please… no!). But just one weekly arranged "candid" photo shoot. I would enjoy that. Anyway, these are photos of Fassy on the set of that Terrence Malick film in Texas a few weeks ago. He looks scuzzy and sexy and bangable. Sigh.
Anyway, Fassy is still working steadily. He's already completed Twelve Years a Slave, The Counselor and I'm assuming he's done with the Malick film too…? Maybe. He's got a bunch of films in preproduction (like Assassin's Creed) and 2013 should be full of wonderful Fassdong. But Fassy has just signed on to do a smaller, more personal project – personal because he LOVES cars. He's obsessed with cars and motorcycles. He loves talking about them in interviews. Fassy has a need for speed! So that's why he's signed on to narrate a documentary about Formula One:
Michael Fassbender has gotten behind the wheel to narrate the racing film 1. The Formula One documentary is produced by Exclusive Media's Spitfire Pictures.

"We are honored that Michael has agreed to lend his voice to our film. He is one of the most talented actors in the world today as well as being a Formula One fan," said Exclusive co-chair Nigel Sinclair and fellow producer Michael Shevloff today. Flat Out Films and Diamond Docs are also producing.

Directed by Paul Crowder and written by Mark Monroe, 1 takes a very up close and on the track approach to the racing sport. It also features appearances by some Formula One champions like Sir Jackie Stewart, Mario Andretti, Lewis Hamilton, Michael Schumacher and Damon Hill.

Michael Fassbender is repped by CAA and Troika.
That was all Greek to me. Here's what I don't get about Formula One: why is it considered such a big, fancy deal while America's NASCAR is considered so budget and redneck-y? Like, the Formula One people are superstars, beloved and respected in Europe and given A-list status. But NASCAR is considered a sub-culture here, and there are very few "breakout" NASCAR stars who actually get name-recognition beyond NASCAR fans. I don't know… I just consider Formula One to be the accented version of NASCAR, and I don't get why any of it is such a big deal.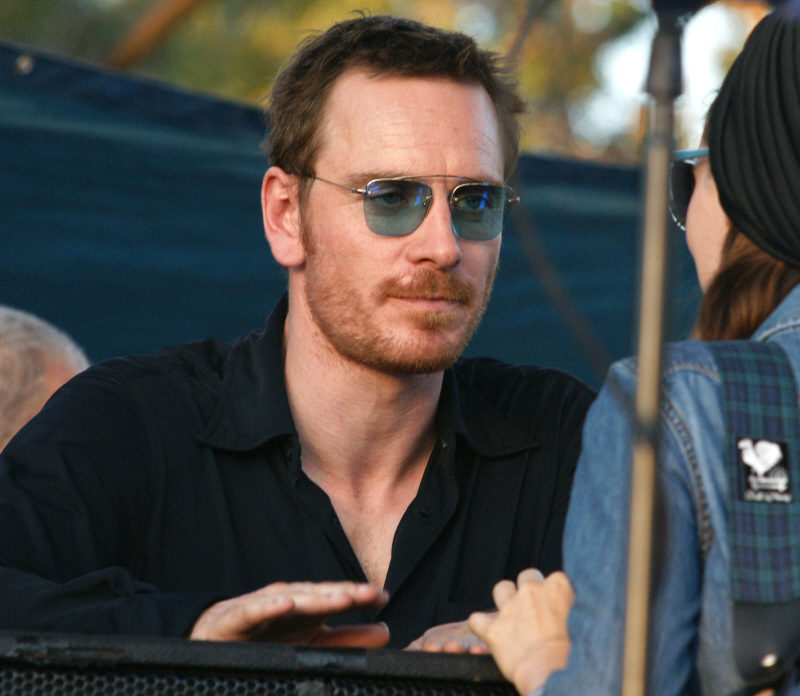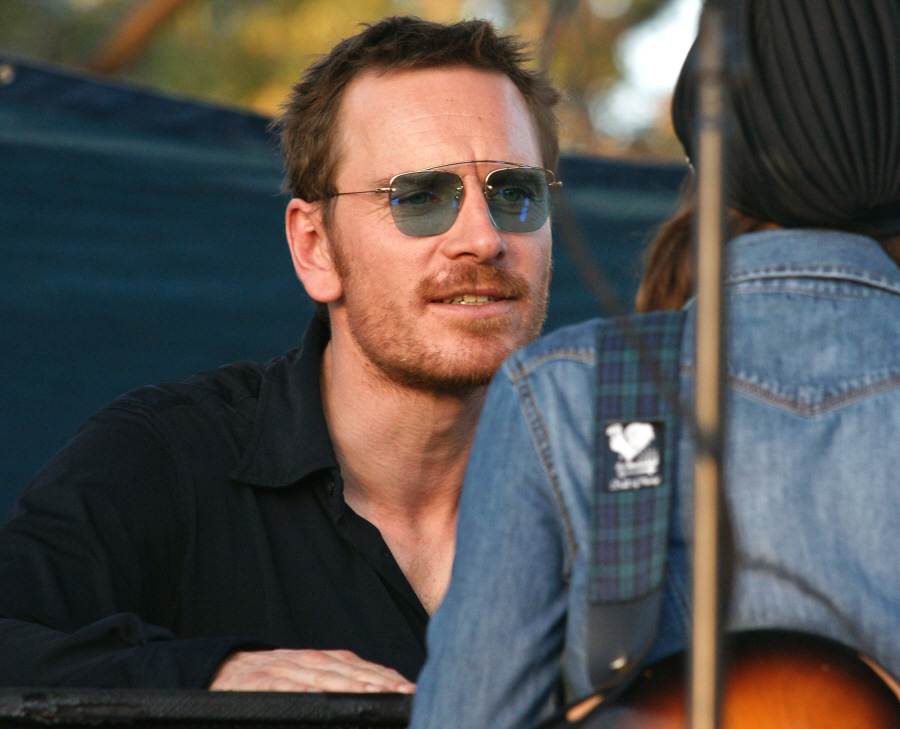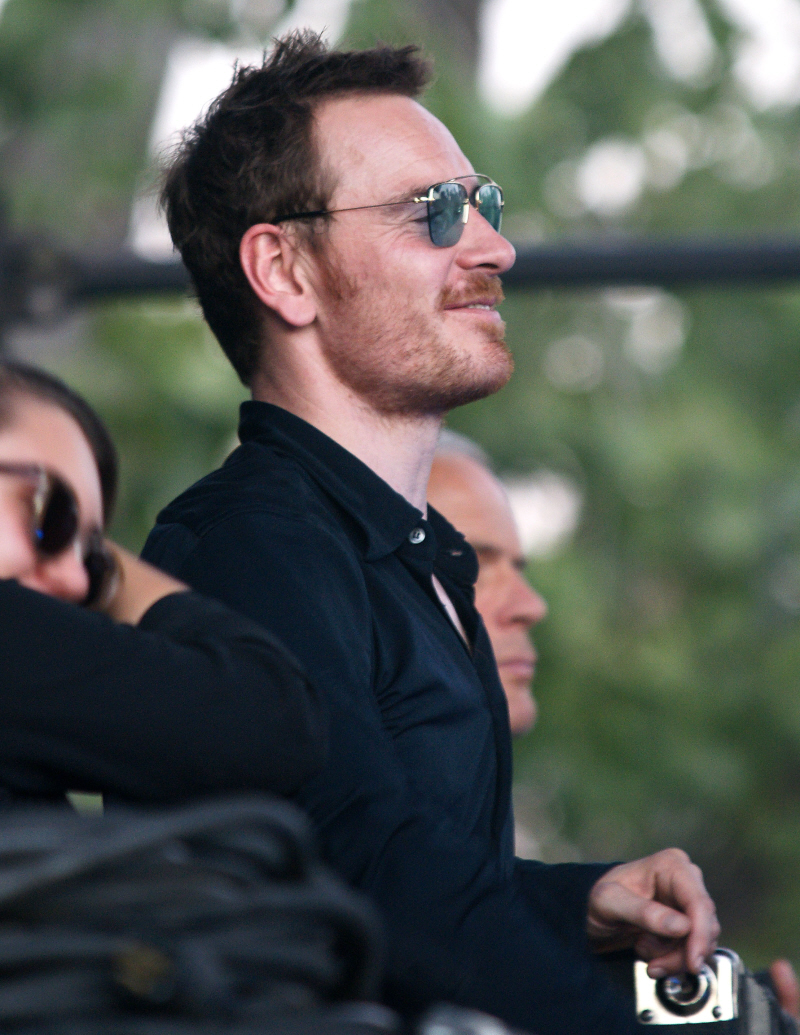 Photos courtesy of WENN.