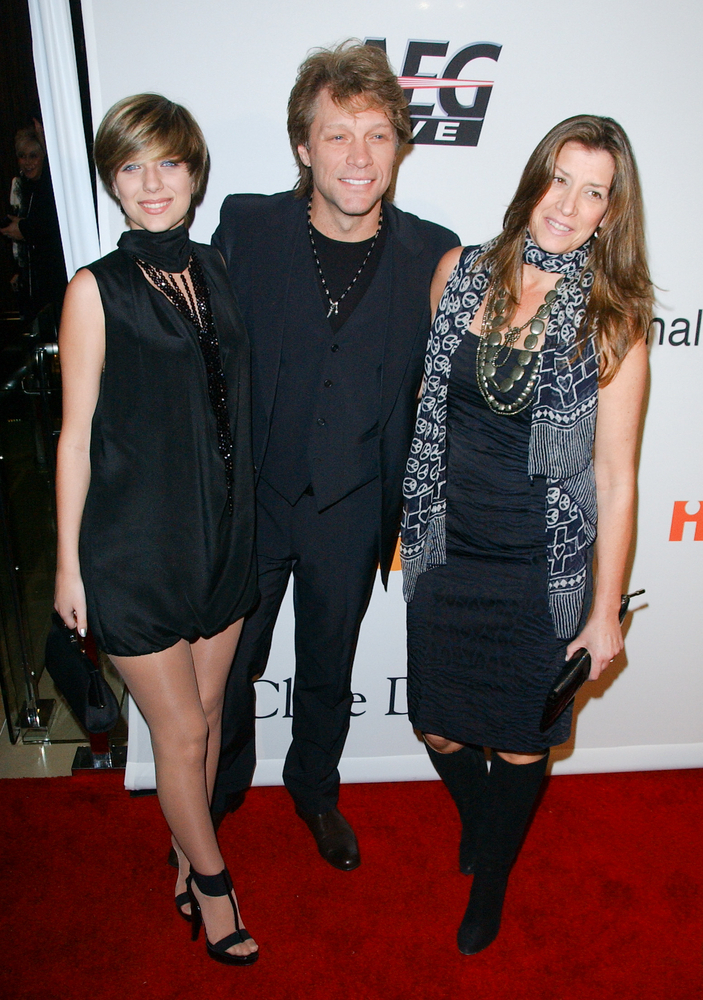 Jon with his daughter Stephanie and wife of 23 years, Dorthea Hurley, in 2010
Jon Bon Jovi's 19 year-old daughter, Stephanie Rose Bongiovi, was arrested and released following a medical emergency in her dorm room at Hamilton College in Clinton, NY early yesterday morning. Police and paramedics responded to an overdose call and found Stephanie unresponsive after a reported heroin overdose. She was transported to hospital, and it sounds as if she's recovering as she was expected to be go home yesterday.
The 19-year-old daughter of rocker Jon Bon Jovi was arrested on drug possession charges after she may have overdosed on heroin in her college dorm room in Upstate New York.

Stephanie Rose Bongiovi, a student a Hamilton College in Clinton, N.Y., was expected to be released from the hospital Wednesday, according to police.

Officers and a volunteer ambulance squad were called to the dorm at about 1:51 a.m. Wednesday to assist a woman who had possibly overdosed on heroin and was not responsive, police say.

After finding a small amount of heroin, police arrested a student, Ian S. Grant, 21, who, like Bongiovi, is from Red Bank, N.J. A later search of the dorm also turned up additional heroin, marijuana and drug paraphernalia, say police.

Bongiovi, one of the rocker's four children with wife Dorothea Hurley, was then also arrested and charged with possession of a controlled substance and possession of marijuana. She was released and ordered to return to court. All of the charges are misdemeanors.
Here's the thing that bothers me about this story, particularly since it's so high profile. I think people should be able to call for medical help and get first responders on the scene for an overdose without fear of being busted by police at the same time for drug possession. Otherwise you have a situation where a call to paramedics is delayed while evidence is being destroyed, which can be dangerous or deadly to the OD victim. Kaiser made the point to me that people don't get arrested for suicide attempts and that this is similar: it's a medical situation.
On the other hand, this girl could have died and maybe by facing the consequences immediately she'll get scared enough to clean up. Drug laws should be enforced, particularly in the case of hard drugs like heroin. This might also keep her friends who were using and supplying her with the stuff from getting hooked or dying themselves.
It just goes to show that drug addiction affects people from all walks of life. It must be heartbreaking when your child becomes a drug addict, I can't imagine how painful that is. I hope Stephanie is able to get clean after this.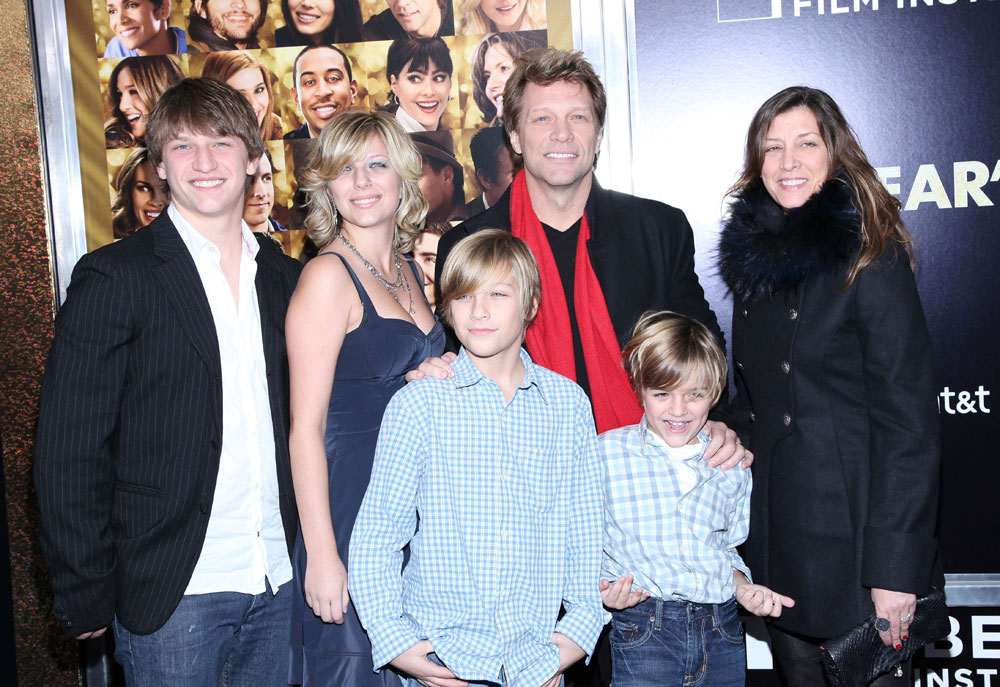 Header image credit: PRPhotos. Photo directly above of Jon with his family is from August, 2011 credit: WENN.com