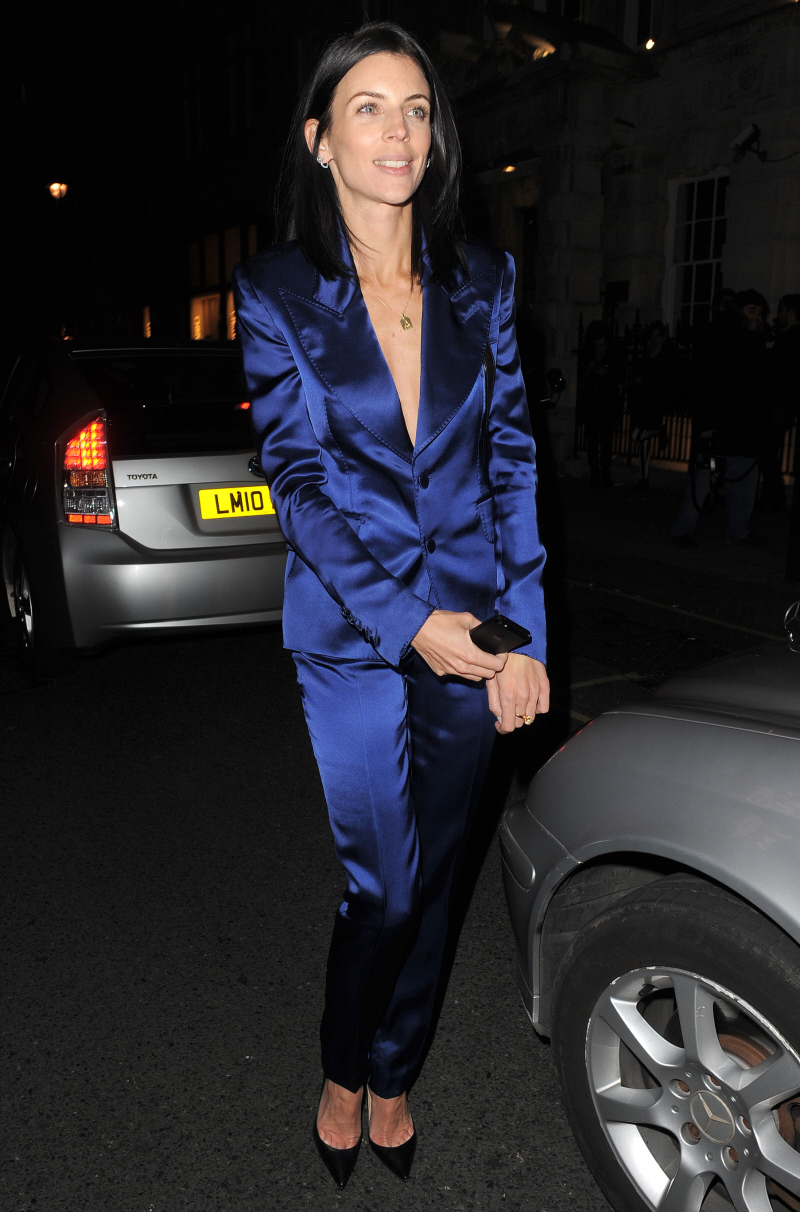 Here are some new photos of Liberty Ross in London last night, where she was seen and photographed at two events. One, she went to Kate Moss's book launch and two, Liberty made an appearance at the designer Pudsey Bear collection auction, which raised over £150,000 for the charity Children in Need. This is the first time we've had photos of Liberty since her (sketchy?) Catwoman costume for Halloween, in which she donned a really sexy latex catsuit (with nothing underneath) to go trick-or-treating with her kids and her estranged husband, Rupert Sanders.
I think it's interesting that Liberty keeps finding excuses to fly to New York and London. I don't believe she wants to be in LA, where she and Rupert are consulting lawyers and maybe going to couples counseling and where their children go to school. I think her instinct is to move back to London, but she feels like she has to give her marriage one last shot before she makes the move. That's just my take on it – I have no idea if I'm right. But she still makes the trip to London often enough, doesn't she?
Anyway, I do like Liberty's suit. You can really tell that she spend years as a model – she has an interesting eye for clothes, and she wears her clothes with a lightness, like she's very comfortable with her body and she would be fine with walking around naked. I love the color of the suit, but I'm not crazy about the sateen or whatever. Still, the fabric looks marvelously un-wrinkled on her, doesn't it? And her skin looks AMAZING. Personally, I think Liberty's "revenge" has been "looking really sexy and beautiful and reminding Rupert and the world that she still has a lot of important friends."
PS… Is she still wearing her wedding ring? I always forget to look. Probably because I don't think Ring Watch is interesting or telling.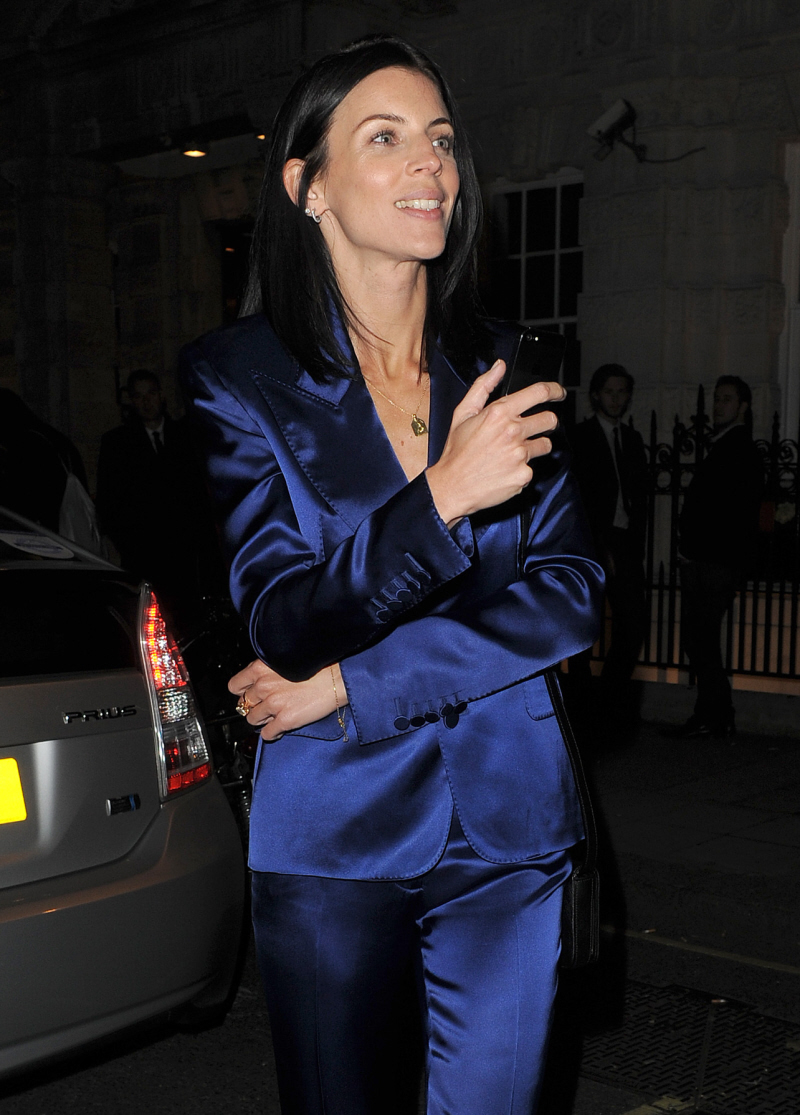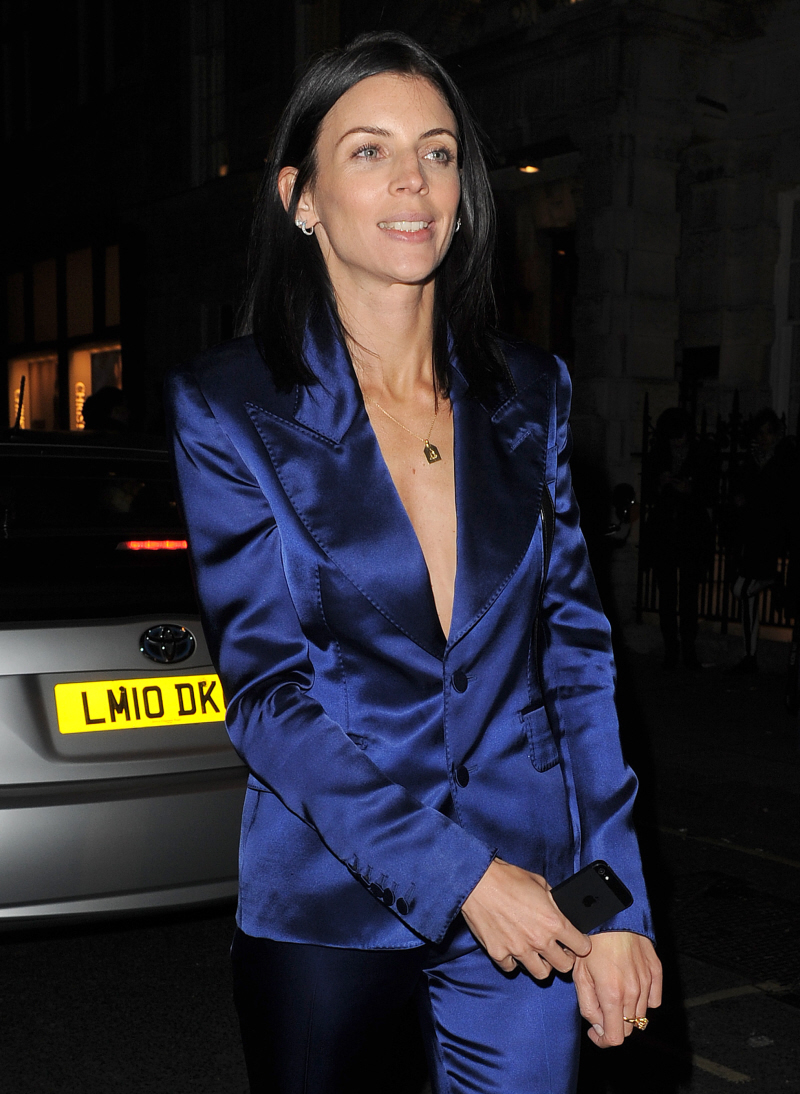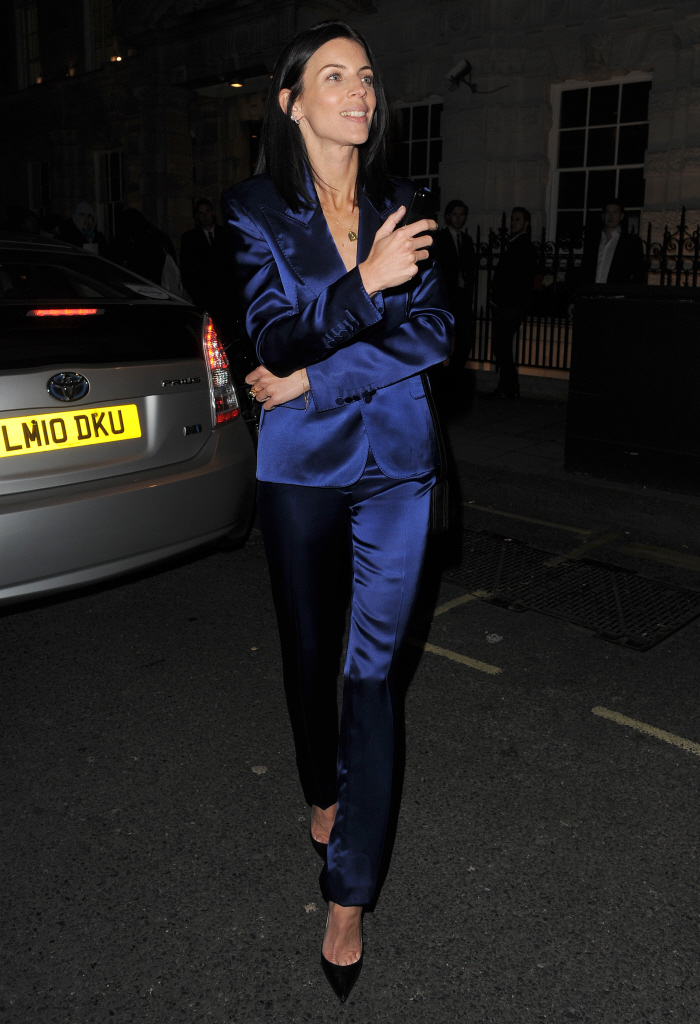 Photos courtesy of Will Alexander/WENN.com.