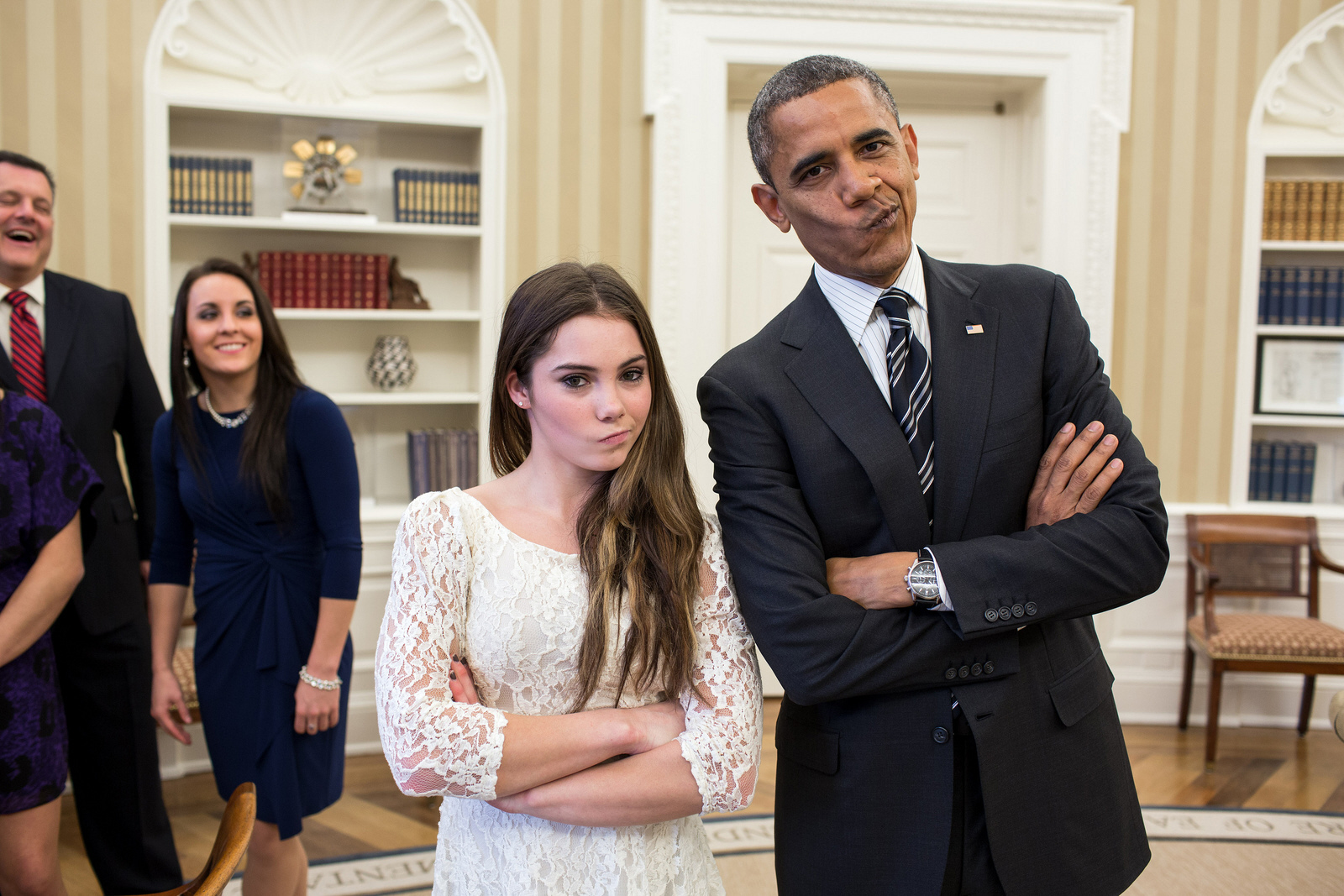 Have you ever been on the official White House Flikr page? It's amazing. I could totally waste hours on there, looking through photos of the first family (and the Biden family too). Anyway, on Thursday Pres. Obama finally met with the "Fierce Five" – the girl gymnasts who won Team Gold at the Olympics in August. Pres. Obama never did make it to the London Olympics (I was disappointed… Pres. Bush managed to make it to the Beijing Olympics!), so Michelle was sent to cheer on Team USA. Thus, Michelle had already met these young ladies a few times, but finally (months later) Pres. Obama got to meet all of them. The White House posted a nice photo on Flickr of the young women in the Oval Office with Pres. Obama looking engaged with them, but then Obama and McKayla Maroney posed for one silly pic – Obama does the "McKayla is Unimpressed" meme.
President Barack Obama is not impressed — and he has a pretty funny way of showing it! Team USA's Fierce Five Olympic gymnastics team — including McKayla Maroney, Kyla Ross, Jordyn Wieber, Aly Raisman and Gabby Douglas — reunited in Washington, D.C. Nov. 15 for an audience with none other than President Obama. "All together again!! FIERCE 5 reunited. So good being back with my best friends," Maroney, 16, tweeted Thursday.

When meeting Obama, 51, in the Oval Office, Maroney kidded around with the Commander-in-Chief and got him to mimic her "not impressed" expression that was all the rage this summer during the London Games.

"Did I just do the Not Impressed face with the President . . . ?" Maroney tweeted to her 481,000 Twitter followers. Later, the White House posted photographic proof to their Flickr page that Obama did indeed get in on the fun and impersonate the look the athlete had on her face after receiving the silver medal in the Olympic women's vault competition August 5.

Maroney has had quite a ride since becoming an Olympic champion and household name earlier this year. In August, Us Weekly surprised her and her teammates with a visit from Gossip Girl's Chace Crawford at our New York City offices, she bonded with Ashley Benson and Lucy Hale on the L.A. set of Pretty Little Liars and even got to attend the 2012 MTV Video Music Awards with her teammates.
Am I the only one who was not impressed with McKayla overall? Granted, Gabby Douglas got most of the attention, and she deserved most of the attention, but I thought McKayla was honestly being very unsportsmanlike and bitchy when she faltered on her routines. I hate that McKayla's behavior was read as somehow "cute" when it was just rude. As for Obama doing "The McKayla" – sure. It's cute.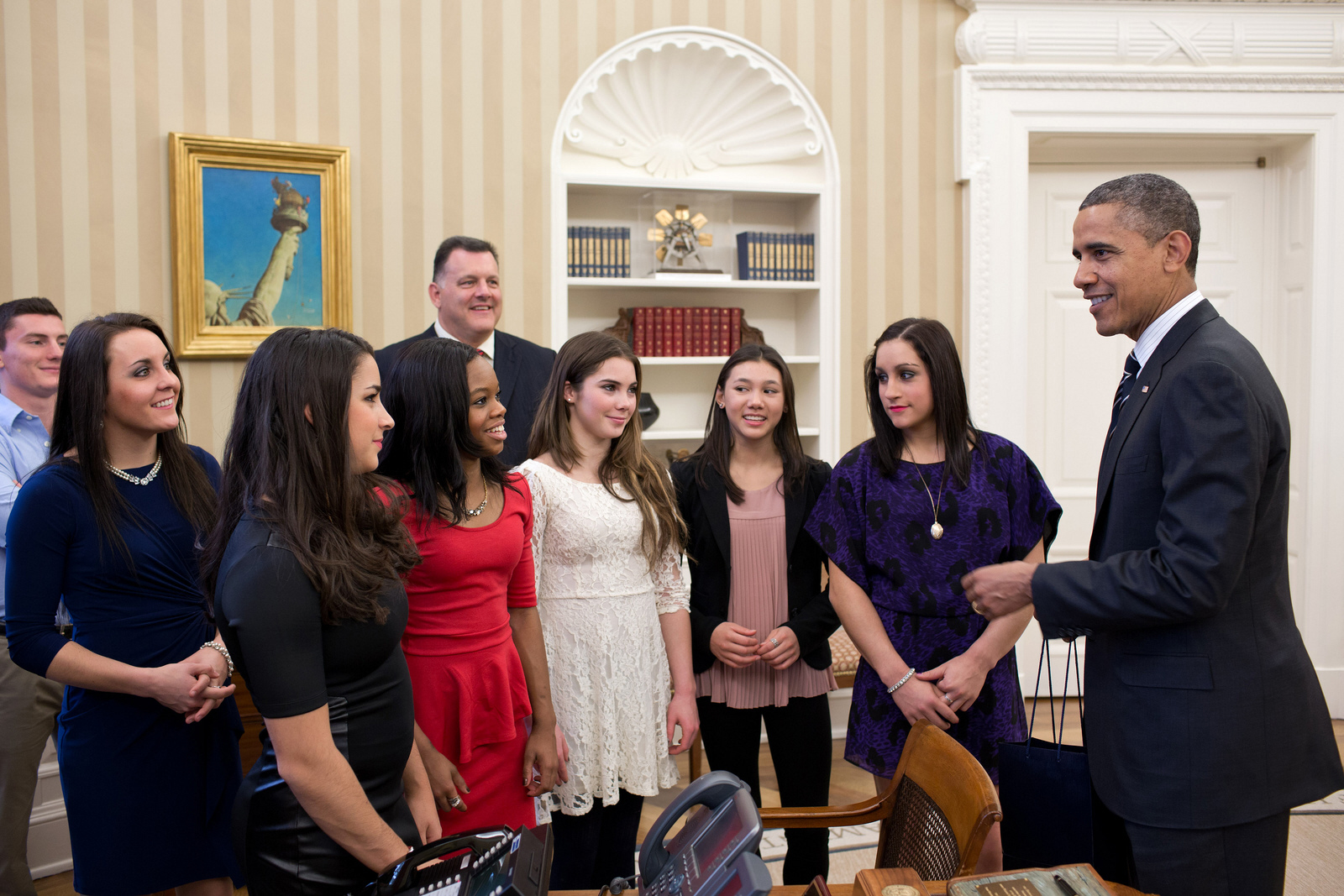 Photos courtesy of the White House Flickr page.