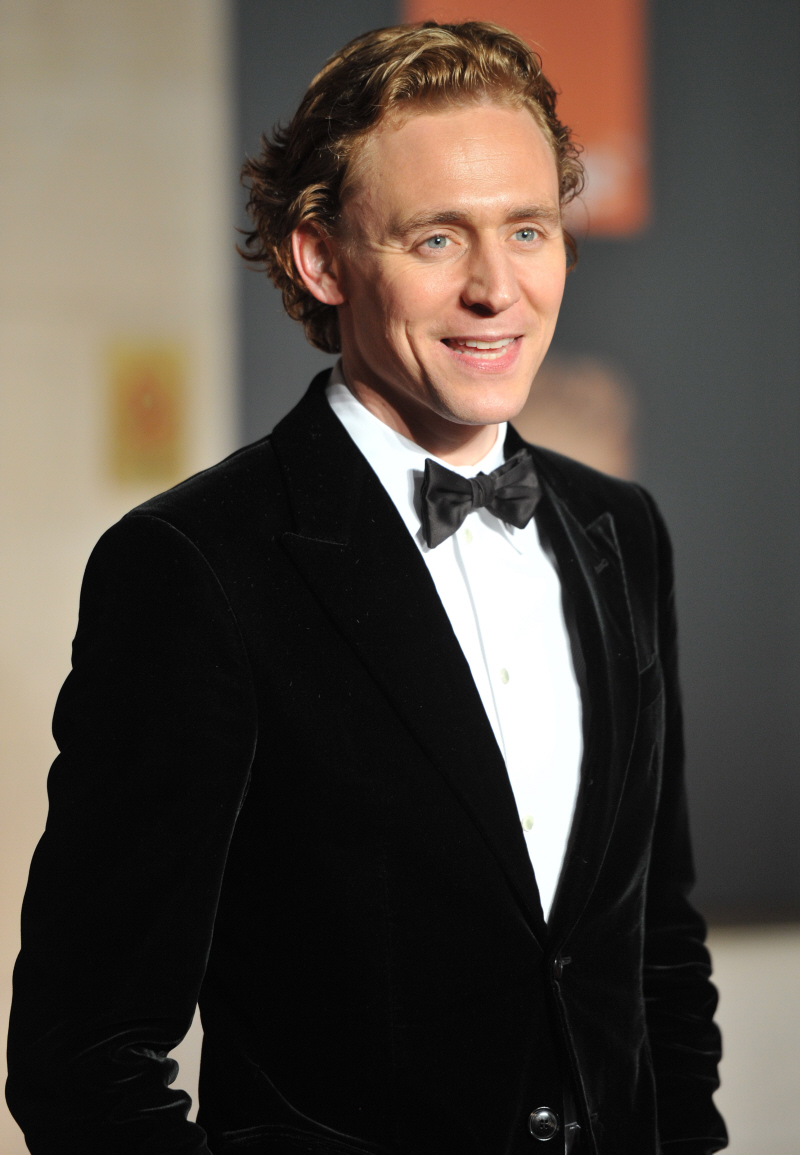 I'm sorry I didn't see this Tom Hiddleston interview before now. GQ UK sat down with Tom last week for a sort of end-of-the-year interview about all of the various things he's involved with. Technically, I think the interview was supposed to be a promotion for Tom's work as "ambassador" to the Jameson-Empire Done In Sixty Seconds short film competition in England, as well as his recent appointment to the BFC Menswear Committee for London Collections: Men, but Tom talks about a lot of different stuff. So, I'm sorry Hiddles Girls, for not seeing this piece earlier. Try to keep your panties on. You can read the full GQ UK piece here, and here are some highlights:
Don't call it 'Thor 2': "Or should I say Thor – colon – The Dark World"

Tom on Thor 2 and the pressure of making a successful sequel: "It's mostly self-applied pressure actually. I remember Chris [Hemsworth] and I saying over the summer when Avengers came out, where do we go now? Going into this one we were – very flatteringly – involved in big creative conversations about tone, and story. Thor and Loki are these two characters that people know and love and understand – so we have to take this in the right direction. You want to do something new – you don't want to re-heat the same recipe in the microwave, you want to cook up something different and exciting – but you don't want to lose the things that worked the first time. So we're our own slave drivers, in a way. Complacency is the enemy. But that's exciting and it's going well. I have never seen a group of actors or a crew work harder."

Loki has been humbled: "He's certainly eaten humble pie. The springboard for us in the second Thor film is at the end of Avengers you see Thor and Loki beamed up back to Asgard. The first question that we all asked was "what happens next? What does Odin have to say about the events of Avengers?" What's Jane Foster been up to while she wasn't involved?" It's really exciting, actually. We're literally half way through – we started at the start of August and we should be finished by Christmas. It's going beautifully."

If Tom had to choose an artist to record the soundtrack of his life, who would it be? "Oh my god, that's an incredible question. Let me just think about this. I'm such a soundtrack freak myself – I need to consult my computer! I wonder if it would be electronic or it would be classical? I think a mixture… Yes! Well I think [Mumford & Sons' new album] is a great album, but I'm not sure they would be the soundtrack of my life. I would love to have Bon Iver write some stuff because their music is so soulful. Sigur Rós! Yes!"

He feels he might be part Icelandic: :So, we actually shot some of Thor 2 in Iceland and it was amazing when we were actually there, driving up these volcanoes listening to Sigur Ros. It suddenly all made sense. I think I must have Icelandic ancestry – I haven't researched it, this is completely unofficial, I just feel very at home there. Or, the further north I go the more at home I feel. I went to Hawaii in the spring and I thought "this is paradise, why don't we all live here" but I confessed to myself that I don't belong in a tropical environment. I belong where there are mountains and snow and clear, crisp blue skies."

More about music: "If there's any extraordinary action – which there isn't really – I'd want Hans Zimmer to write it. I've just thought of the last one and forgotten it. A film composer… not Clint Mansell, not Elliot Goldenthal… Moby! So, Bon Iver, Sigur Rós, Hans Zimmer and Moby. There we go."

His favorite alcoholic beverages: "When I'm at home, and I'm not just saying this, I'm very partial to a Jameson on ice. When the nights draw in it's nice to come home, tinkle a few ice cubes in a tumbler, pour a little Jameson in and watch a movie. But if I'm going out, I'll probably have a vodka tonic – either Kettel or Grey Goose. Actually in Iceland there was a great vodka called Reyka. We would shoot on this dormant volcano, then we'd come back when the sun went down. It was really cold – sub zero already – and I'd order a Reyka and tonic with a squeeze of lime, then go and sit in the hot tub and wait for the Northern Lights to roll in."

Tom talks about clothes: "I'm very partial to a leather jacket. There's a particular Armani leather jacket, which it fits me so well and is itself such an elegant piece of tailoring, that the combination of the two is just great. It's somehow perfect in every weather, so I can wear it in the summer and it's not too hot, and I can wear it in the winter and it keeps me warm. It just feels great. However, I'm very partial to a suit – and Giorgio Armani made me a three-piece suit for the release of War Horse. I was going to wear it to the premiere, then I found out it was black tie because the Duke and Duchess of Cambridge were attending! So I ended up wearing it another time. But on the inside pocket it's inscribed to Captain Nicholls, my character from War Horse. I think it's really special."

Tom on Benedict Cumberbatch: "Benedict and his braces! Actually Benedict is a friend of mine and I know he's talked about it, but I do think it's a really creative industry. Maybe both of us a little bit later in life are starting to understand style. I think it comes hand in hand with having a visual imagination. When you work in film, you begin to understand that how people construct themselves is fascinating, and can often tell you a lot about who the person is. Benedict talked about working on Tinker, Tailor, Soldier, Spy and the tailoring of that particular time [being an inspiration] but it's also simply that if you work with great filmmakers and cinematographers and costume designers, you start to understand there is a delight in the beauty of a beautiful shot or a beautiful picture. If people look good in the picture then it helps!"

Tom's 2013: "At the moment I've got a blank canvas, and I've been quite deliberate about that. I'm really pleased. It's been so long since I've been able to turn the corner into empty, open road. I know something great will happen and I was kind of waiting for that thing where you just fall in love. You fall in love with a possibility – a film, a character, a project – there's no self persuasion. It's just "I have to do that, and that's where I'm going."
When I used to drink, I too enjoyed a good whiskey or Scotch on the rocks. That was my drink, and I found it very relaxing. The problem was never the first Scotch on the rocks, it was the second. The second got me sh-tfaced. Basically, I'm saying that I would love to have a Jameson on the rocks with Tom and then we would retire to his Icelandic hotel room and get into the hot tub and he would pour me a second drink and then he would just have to pour me into bed and then…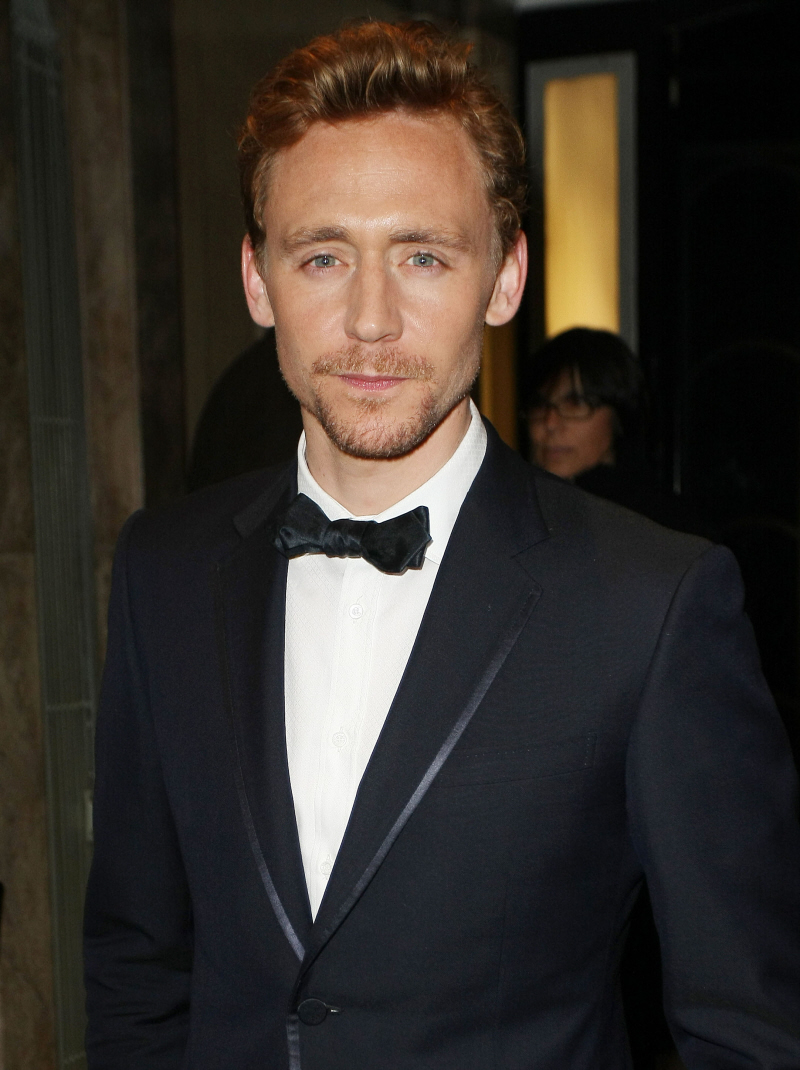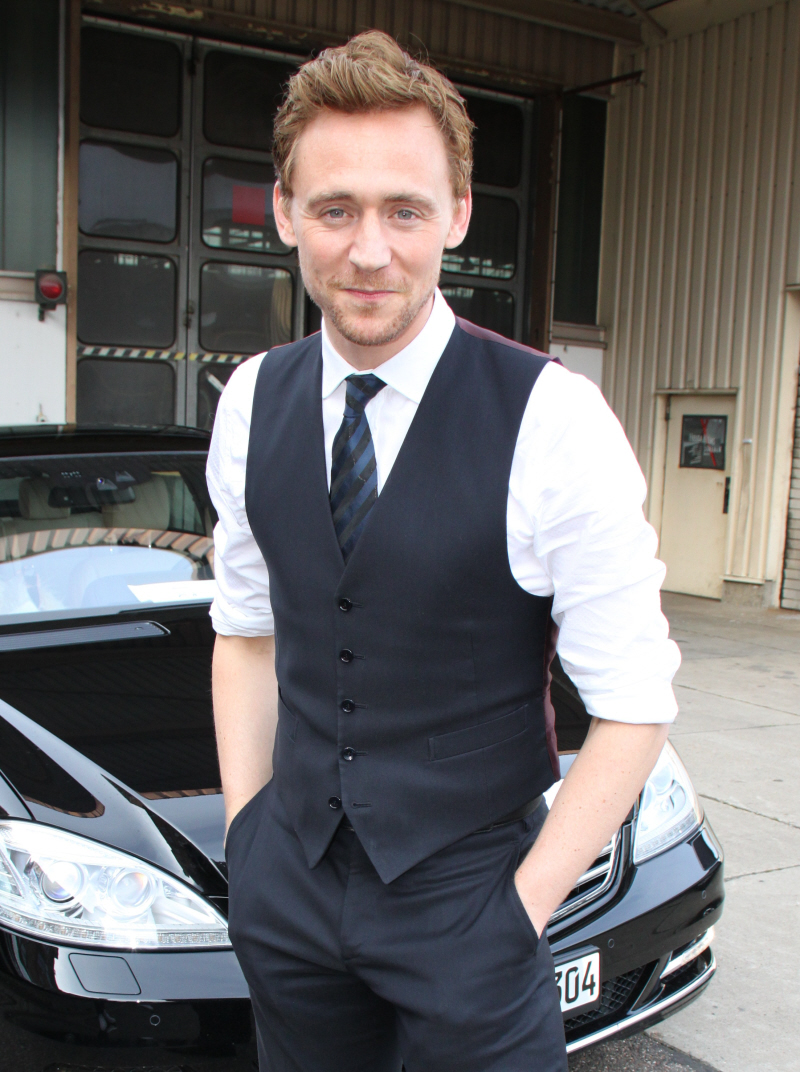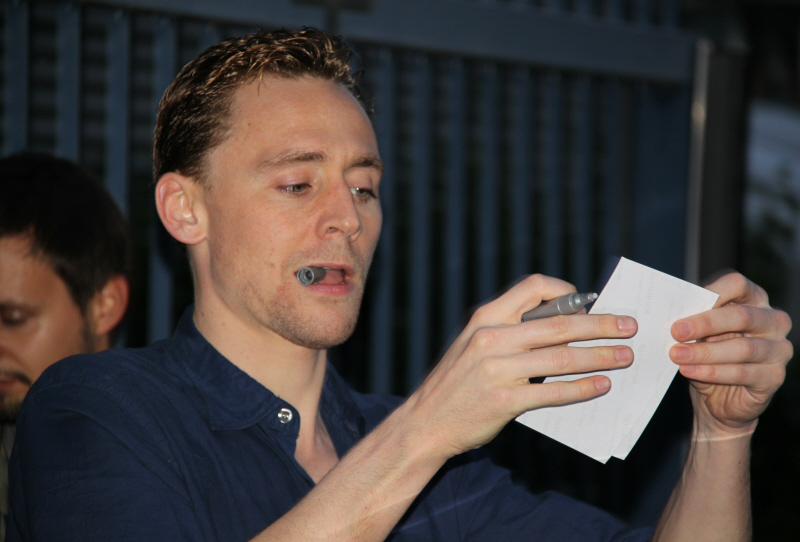 Photos courtesy of WENN.