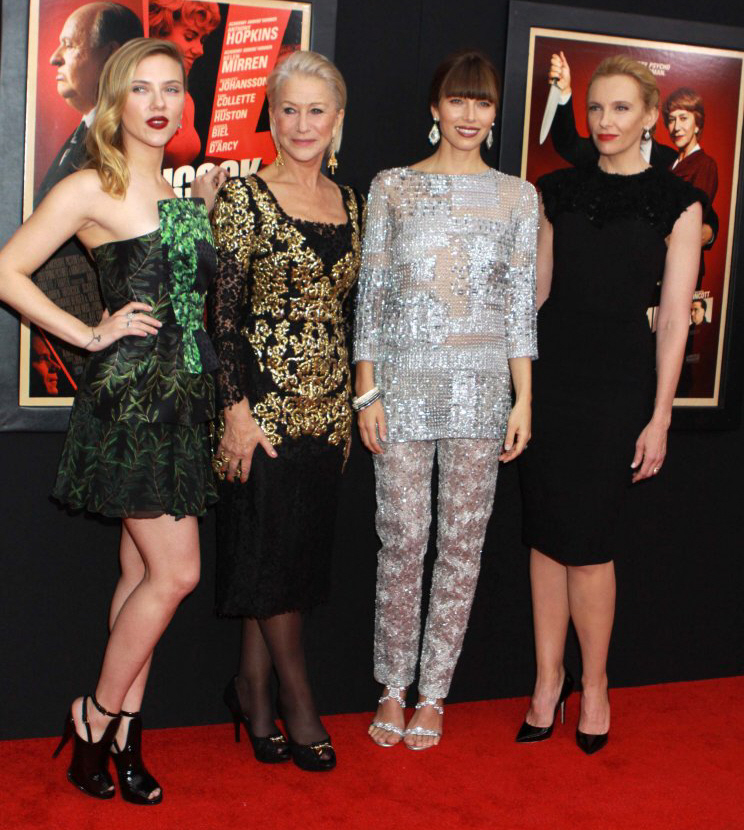 Can you feel it? Can you feel the "one of these things is not like the other" discomfort come upon you? Ordinarily, Scarlett Johansson might be the odd woman out in a group that involved Helen Mirren and Toni Collette. But not when Jessica Biel is also included in the group. Jessica Biel makes ScaJo look like Lee Strasberg, I swear to God. Anyway, these are some photos from last night's screening/premiere of Hitchcock in NYC. The star of the film – Anthony Hopkins as Alfred Hitchcock – was not in attendance, leaving the spotlight for the ladies (one exception: James D'Arcy!). Let's get to the fashion, shall we?
Jessica Biel in Oscar de la Renta. DEAR GOD. This is what a retiree in Florida would wear to play Bingo. This is Biel's first red carpet as a married woman… and this is what she comes up with? I really hope Justin Timberlake did not cosign this look.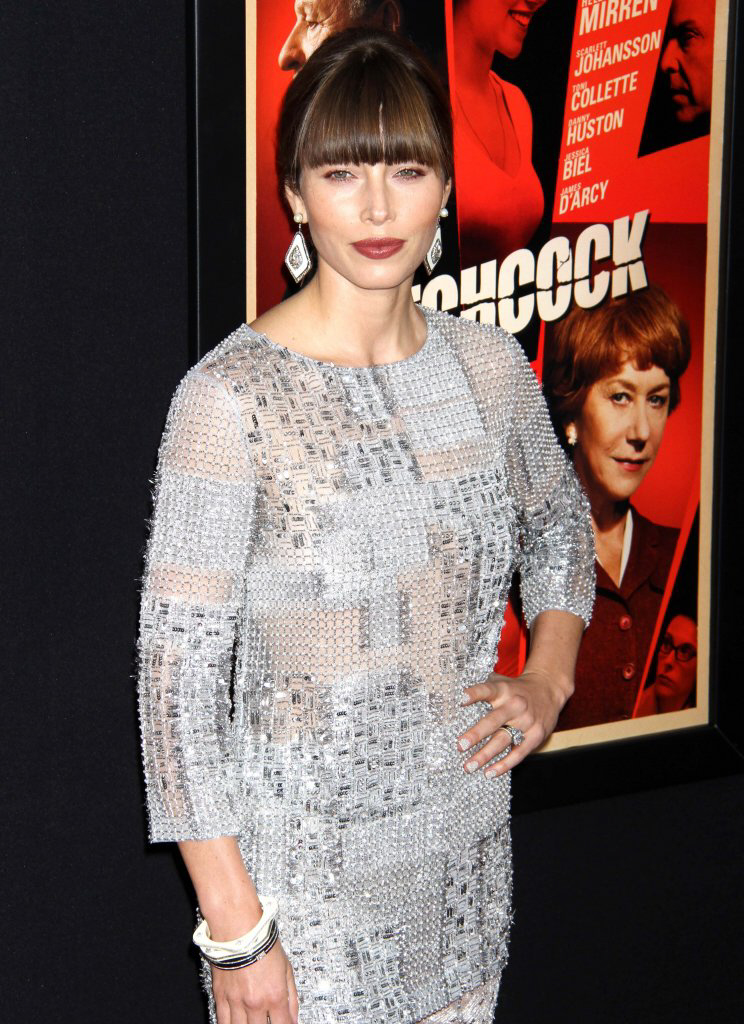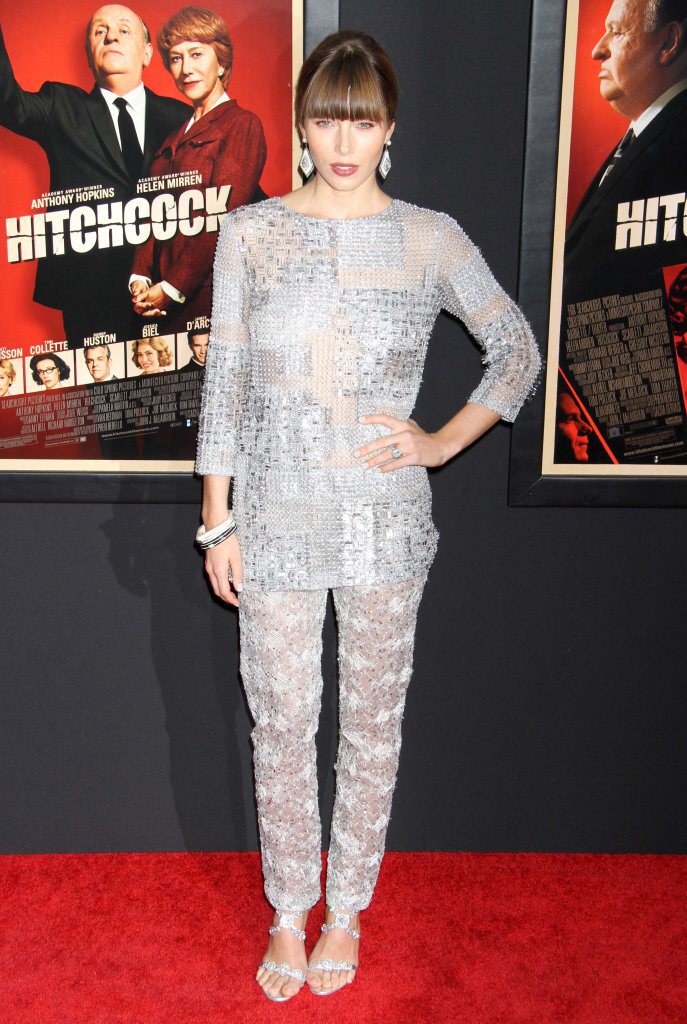 Scarlett Johansson in Rodarte, with fug Gucci shoes. I dislike the dress and the shoes. I don't understand why Scarlett has such problems understanding what flatters her body. Also: Page Six has a little tidbit about ScarJo this morning. Apparently, she was seen having dinner with a "mystery man" last Thursday. He was described as "dark-haired and slightly taller than her but skinny" and "he may have been speaking French at one point." New (French?) boyfriend?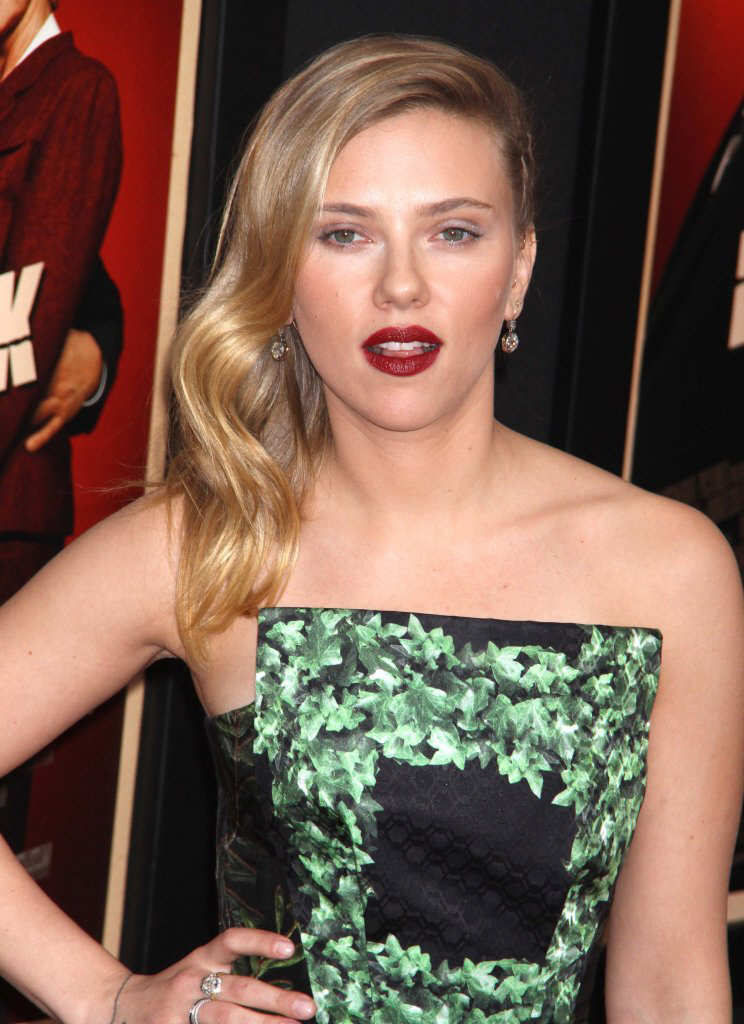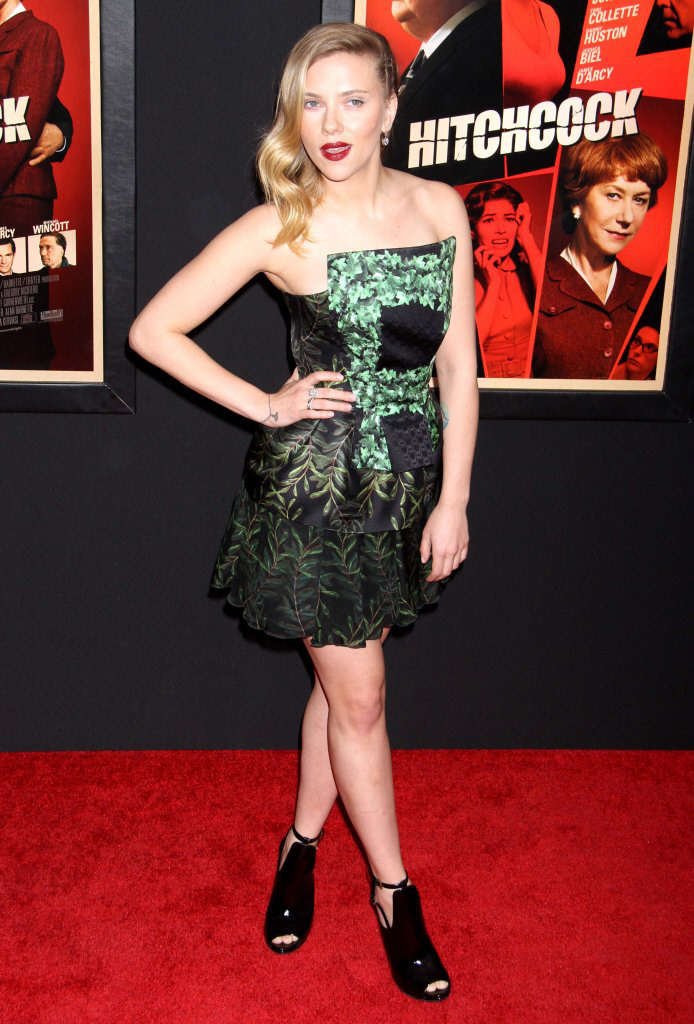 Helen Mirren is a goddess, but I'm not totally crazy about her gold-and-black ensemble. Everything from the neck up looks great, though.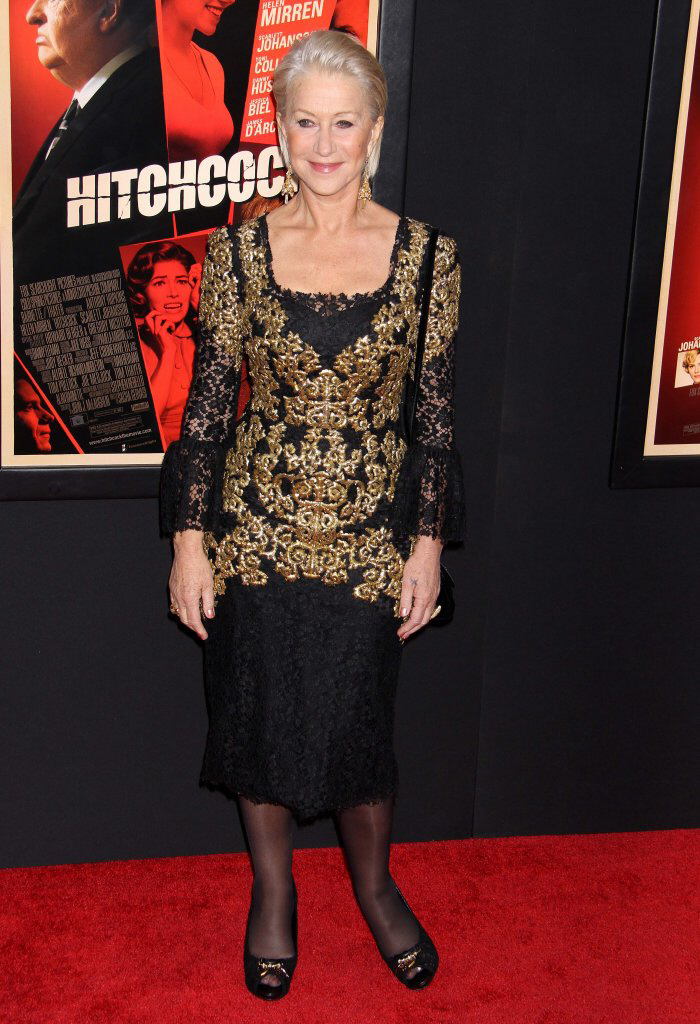 I generally like Toni Collette's hair when it's darker, but this is a solid look for her – I think she enjoys more avant-garde looks, so it's nice seeing her in a simple, pretty LBD.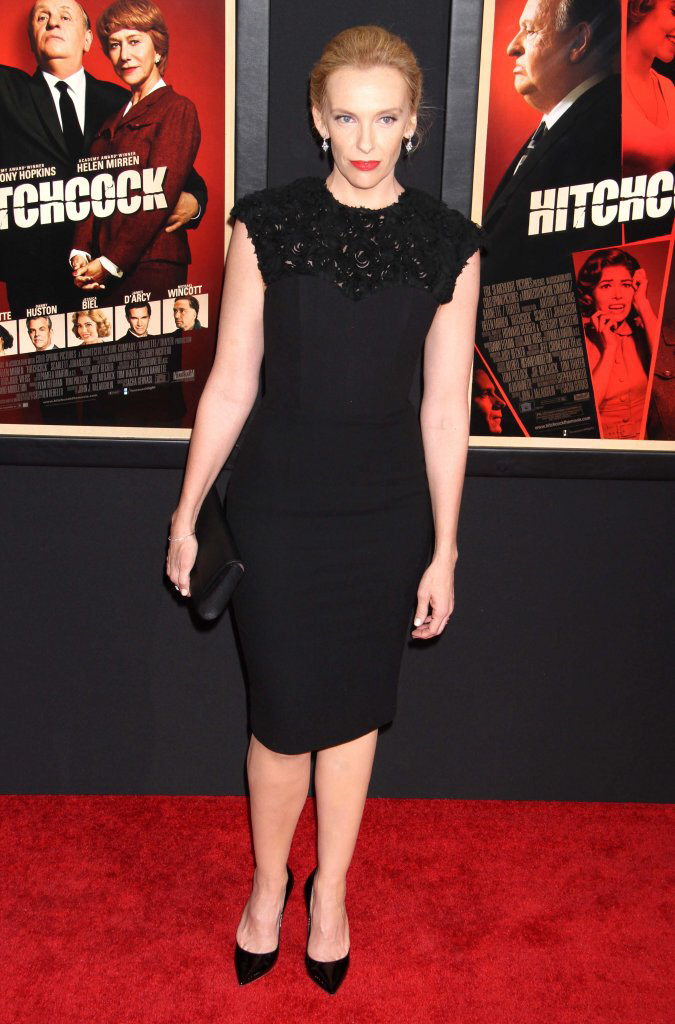 James D'Arcy! He plays Anthony Perkins in the film. He's so beautiful. I love him.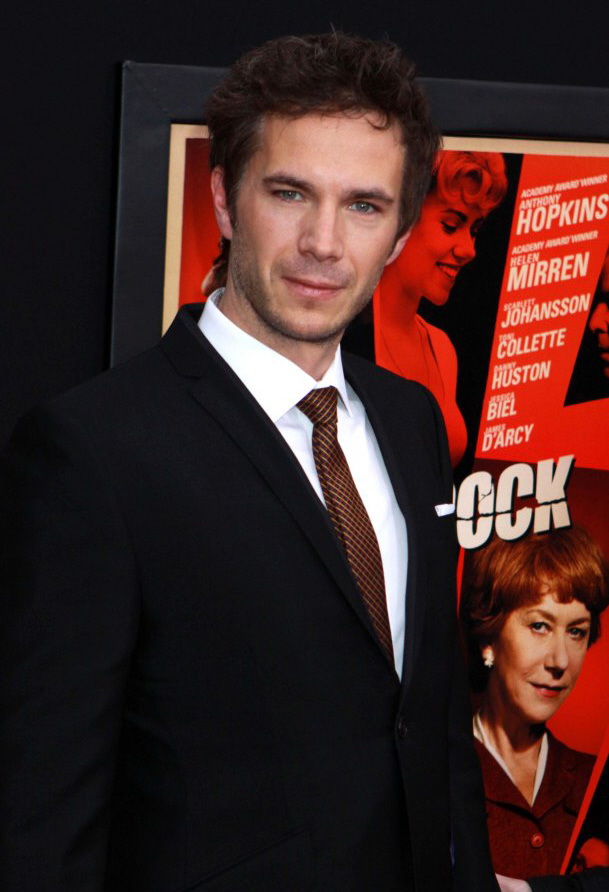 Photos courtesy of Fame/Flynet.