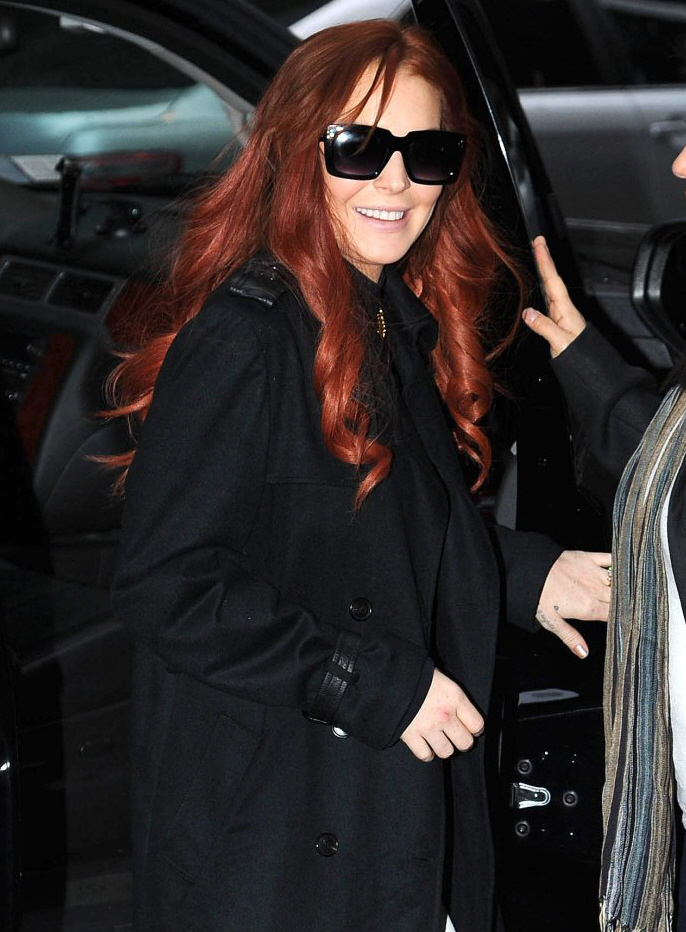 Liz & Dick premieres on Lifetime this coming Sunday, the 25th. Because that's just what you need for a little post-Thanksgiving holiday: the gift of crack. I know there will be people who are like, "Damn, should I watch the Cracken do her best cracked-out Liz Taylor, or should I watch The Dust Bowl and then Homeland?" Well… I'm not going to make that call for you. All I can say is that the reviews are in and they are hilarious. Apparently, this may be one of the worst TV movies ever. GO here to read the Hollywood Reporter's review – THR got the ball rolling on bad reviews, and now everyone is trying to outdo each other with scathing critiques.
Anyway, I bring up the Liz & Dick premiere because I keep wondering if Lindsay is going to be arrested (for lying to the police about her June car accident) before Liz & Dick premieres on Sunday. Do you think the cops will give her the Thanksgiving holiday (with turkey and crackberries) and then the sh-t will hit the fan? Perhaps. But there is some good news – TMZ says that LL's probation is definitely going to be revoked. Because remember, she's been on probation this whole time.
Lindsay Lohan is about to have her probation revoked … TMZ has learned.

We broke the story … Lindsay will be charged with the criminal offense of lying to a police officer. As you recall, she told Santa Monica cops she was not driving her Porsche last June when it slammed into an 18-wheeler on Pacific Coast Highway. Fact is, she was — and lying to cops is a crime.

Sources connected with the case tell TMZ … when the Santa Monica City Attorney files the criminal case against Lindsay, it will go to L.A. County Superior Court Judge Jane Godfrey for arraignment. At the time Lindsay is arraigned, we're told Judge Godfrey will revoke Lindsay's probation and set the matter for a full hearing, on grounds she violated her probation in the jewelry case by breaking the law.

In case you're wondering, the judge who handled the jewelry case, Stephanie Sautner, will not be involved in the probation violation case. Once Lindsay was sentenced, the probation case gets sent to whatever judge is hearing the next criminal case against LiLo.

We're told the criminal case will be filed soon.
Well, that actually answered some questions that I've been asking all along. Judge Sautner bent over backwards to help the Cracken out, but Sautner isn't going to have anything to do with these new charges, nor with revoking LL's probation. And it's good to know that simply being charged with a crime is enough to get your probation revoked! Here I was, wondering if the California justice system's motto was "Whatever, dude. #YOLO." I believe that's what is chiseled in stone below California's statue of Lady Justice.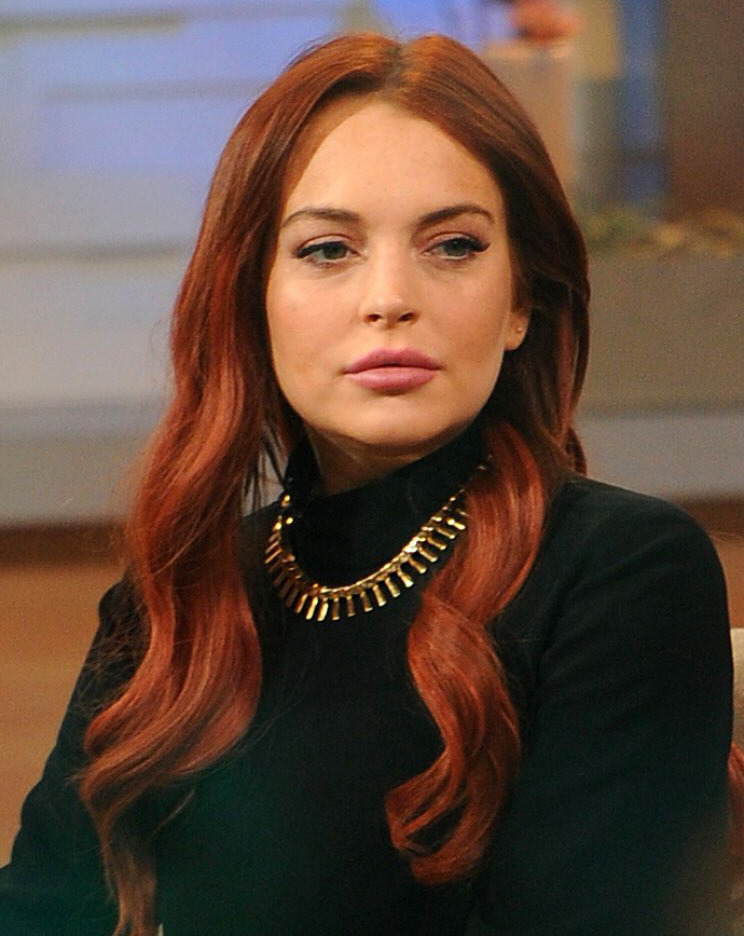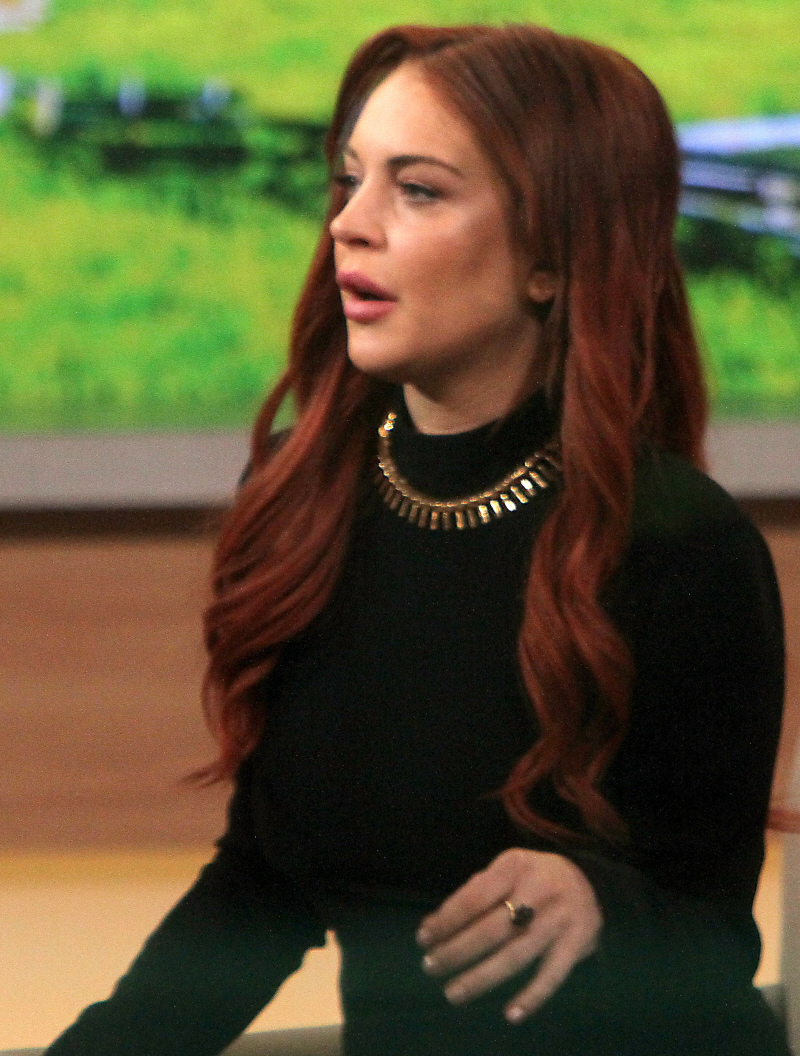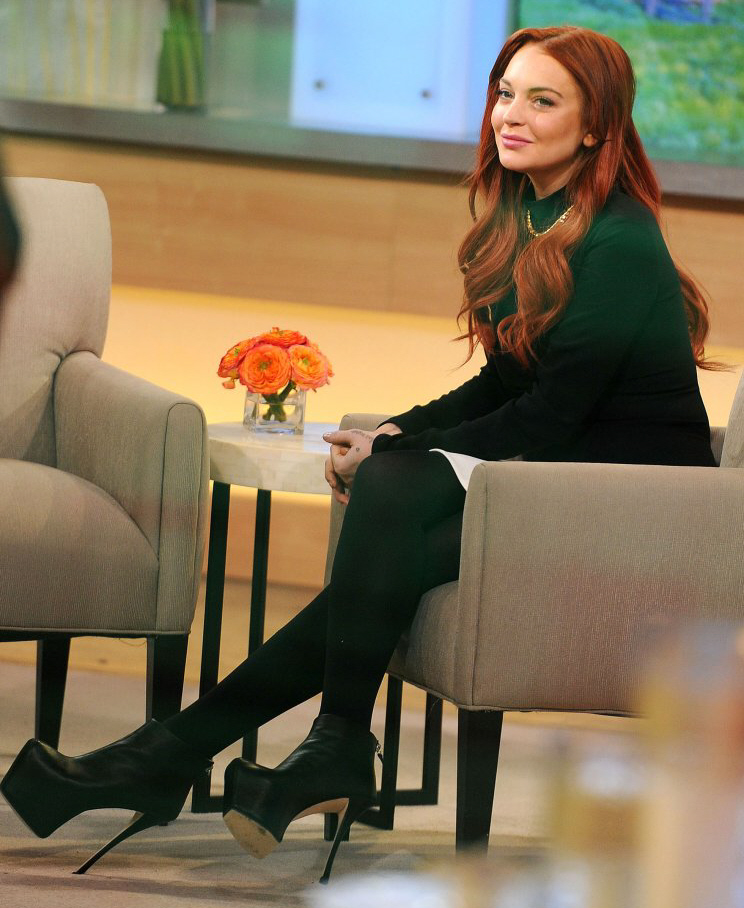 Photos courtesy of WENN and Fame/Flynet.