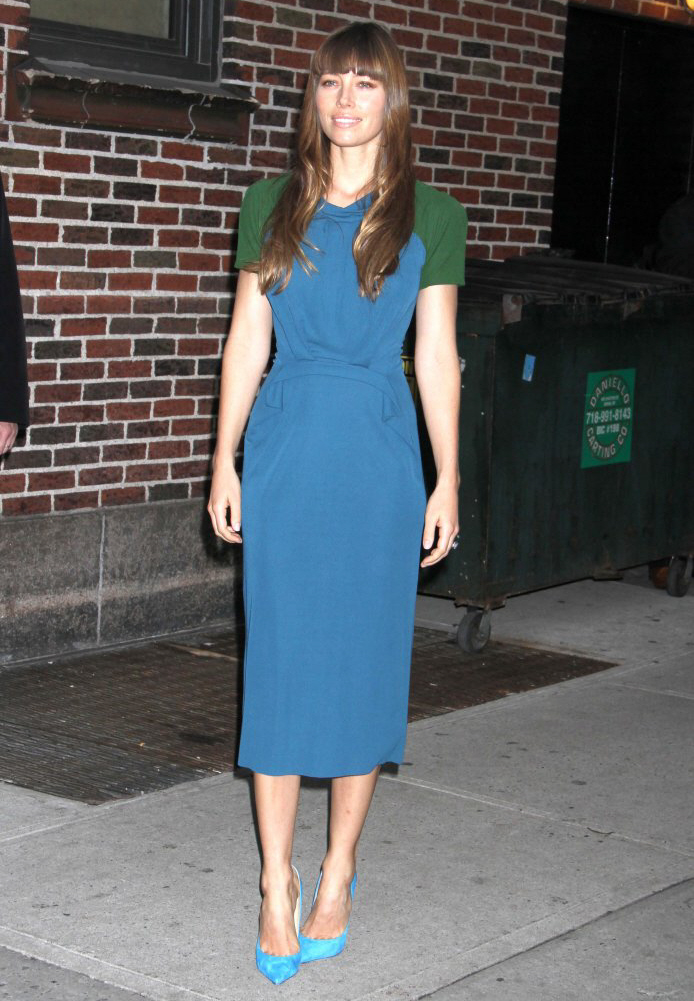 These are some new photos of Jessica Biel yesterday, outside of the Ed Sullivan Theater. She made an appearance on David Letterman's show, of course. I don't really care enough to find the video of Biel's interview, but I feel comfortable in saying that she was bland, as always. She talked about her wedding and her pre-wedding Swiss spa visit, and I guess she was trying to be scandalous by telling a story, but really she just seems like a bland girl telling a not-at-all-controversial story. The story? She went to a sauna, and she says:
"We're in the spa, in the sauna and in walked two husky Austrian men…OK, I thought this is a little unusual but we're in Europe…I didn't really know what the protocol was. They drop their towels — they are butt naked! Older, husky men — they were naked and I'm in the middle of them!" she said. "I look over and I realize, yes it is confirmed, there are balls on wood! Not just naked, but balls on wood Dave! I was so stunned … I just laid there sandwiched in between these guys…We found out later this is very normal."
Yes. Of course it's "normal". It's normal to get naked in American saunas too, although I think most saunas in America are separated by gender – the girls get naked in one, the boys in another. But I'm sure there are probably some unisex saunas in the US and around the world. Why is she acting like it's some big deal?
Meanwhile, Jessica continues to promote her small little role in Hitchcock by giving interview after interview. And what's hilarious is how she keeps on talking about how "private" she and Justin Timberlake are. Because that People Magazine cover never happened, I guess. Biel told Letterman that they planned their wedding like a "covert CIA" mission or something. And then this work of genius:
Actress Vera Miles refused to meet with Jessica Biel as the newlywed researched new film Hitchcock because the veteran wanted no part of the movie. Biel reveals she had to turn to the Psycho star's grandson for information as she prepared to play Miles in the biopic.

The actress says, "Vera Miles wasn't interested… Vera is alive and did not want to speak to me because she doesn't have a public life and is not interested in a public life. I don't think that was an insult to me but her grandson was available and so I picked his brain for hours. He's married and was very nice and (a) very respectful guy, and he was very unsure about me at first. He is very protecting of his grandmother, but he was the best historian on her career and who she was at the time of Psycho."

"Her life is exactly what she wanted. I feel it's very challenging to have a private life. It's been very hard for me to have any sort of privacy in life. I get that it's a balance you have to try and create but it's very hard."
Obviously, most people are like "Oh, she wants privacy now? After she and Justin sold their wedding to People Mag?" But I'd also like to point out that Jessica is still "selling" their wedding and everything about it while she promotes Hitchcock. It's ALL she has to talk about. It's like she's promoting being "Mrs. Timberlake" more than her movie.
Other recent Biel quotes… she was talking about potentially working with Justin in the future and she said, "I would [act with him] if it was the right thing… I'm not sure what the right thing is. I think you have to be very careful about working with your partner. But that would be so much fun; I absolutely adore him. I actually would prefer him to direct me in something. I think that would be the way to go." She was also asked if she would ever consider going back to TV (not the worst idea), and Biel said, "The writing, the possibilities for women on television is just . . . the world is your oyster, pretty much. So yes, I would." And when Scarlett asked Jessica about her honeymoon (cough – funny because ScarJo and Justin used to bone – cough), Jessica told Scarlett, "It was like magic. It was like heaven. It was the most beautiful thing."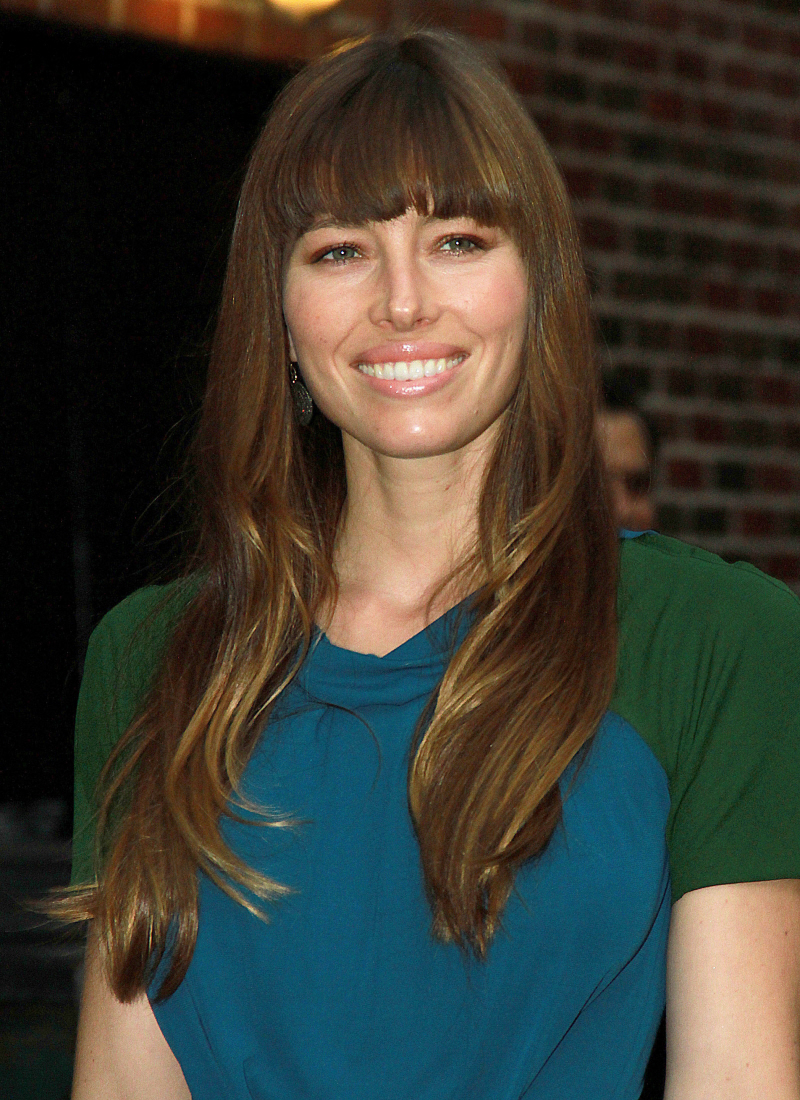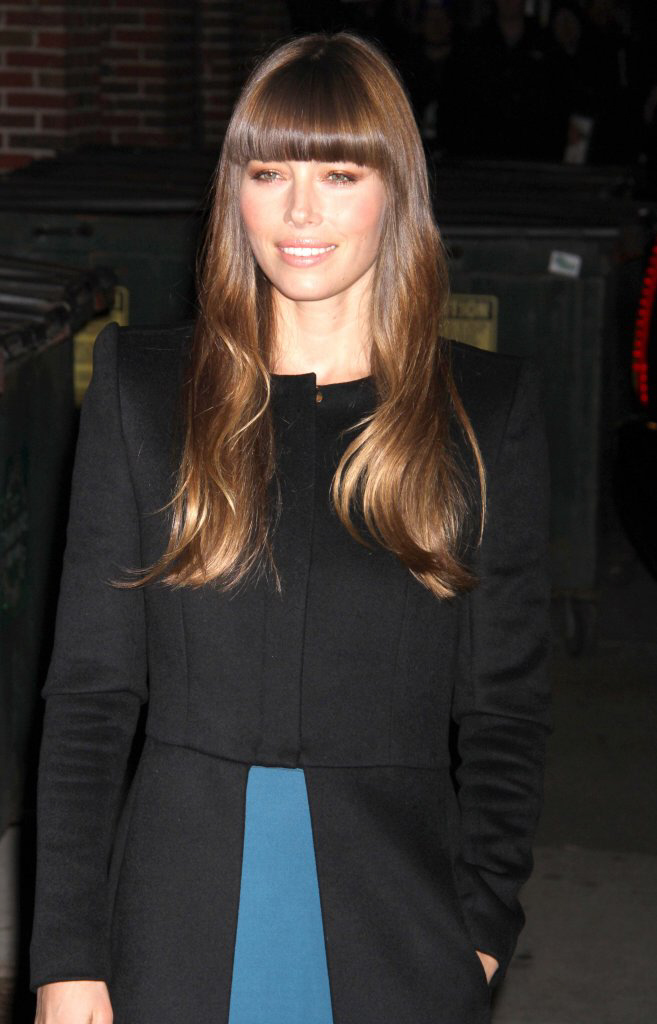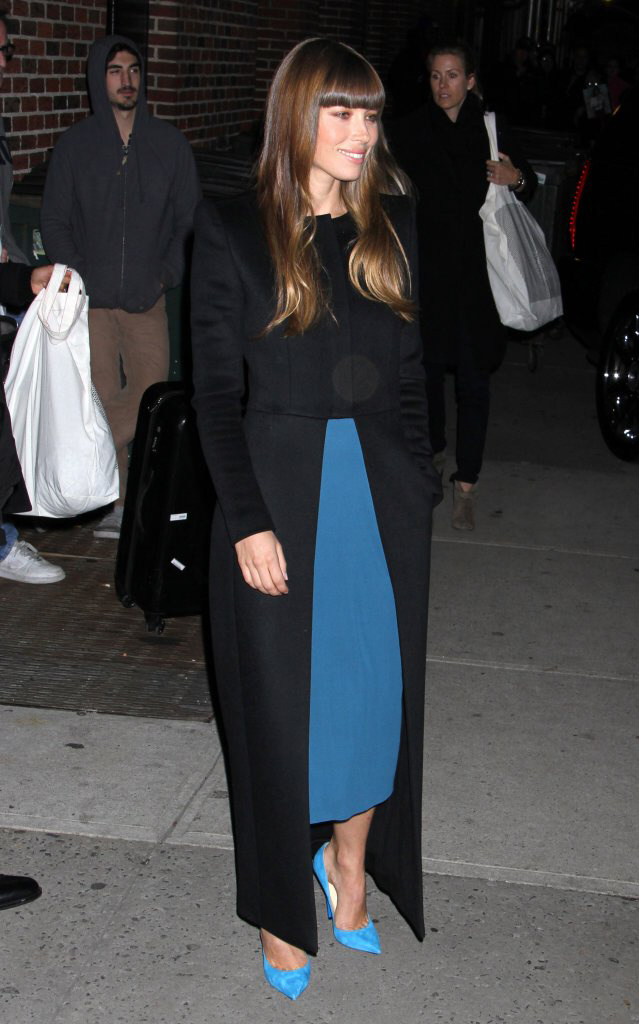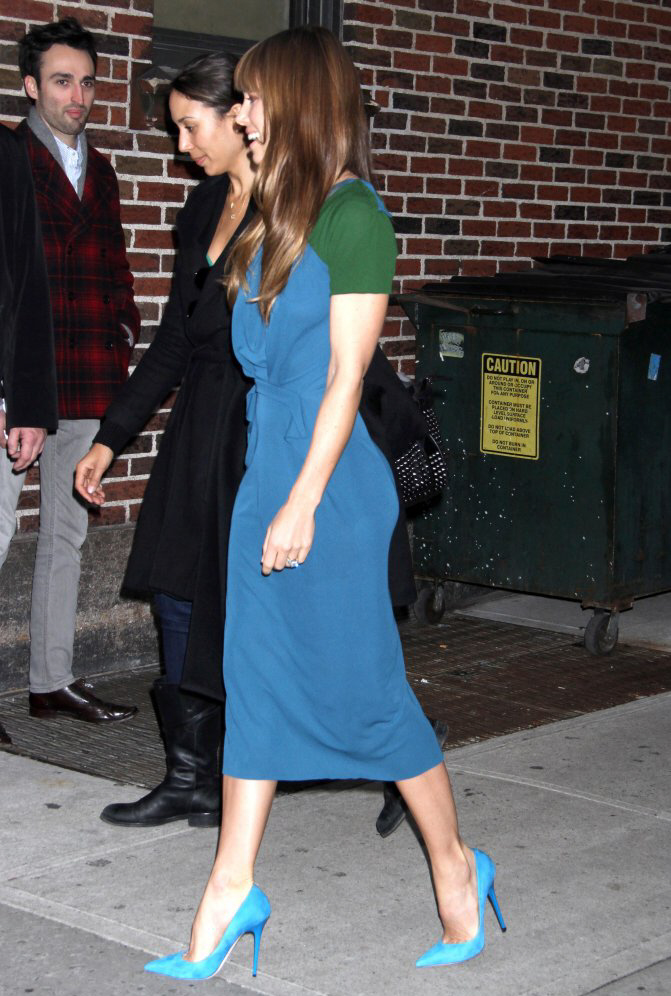 Photos courtesy of Fame/Flynet and WENN.