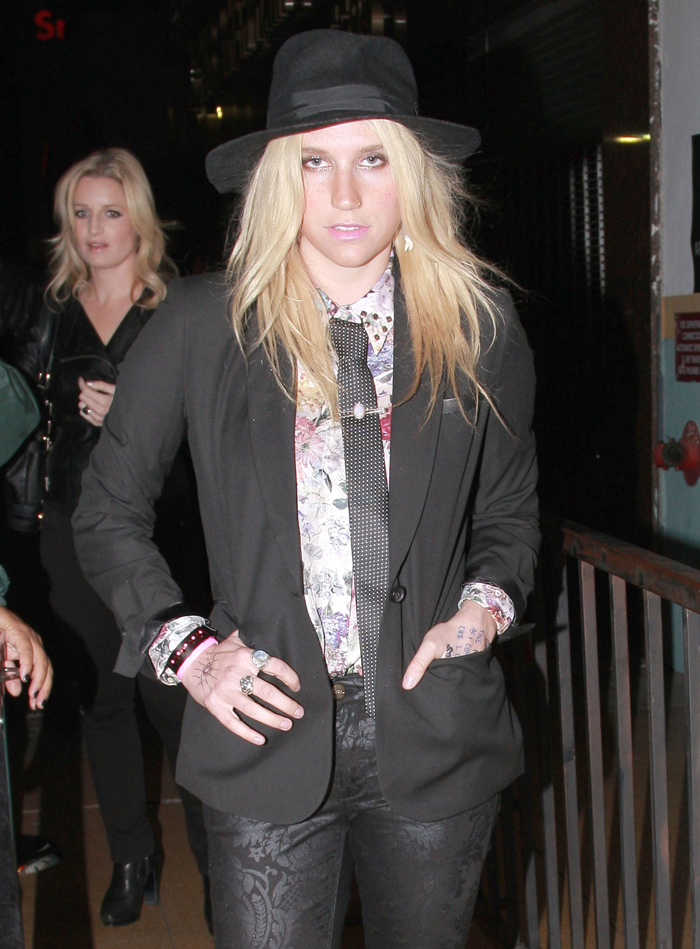 Ke$ha recently sat down with Time magazine to promote her upcoming sophomore album, Warrior, as well as her memoir, My Crazy Beautiful Life. She's basically taken three years to make her second album, which has been prefaced by the everpresent single "Die Young" that seems to play just about every day at my gym. So she's certainly ready for discussion, and as usual, Ke$ha talks about glitter, which she already has discussed nearly constantly in terms of "shooting glitter from glitter guns and out of every orifice in my body." There's also some more information about her "spirit journey" and that ghost that she shagged. Here are some excerpts from the interview: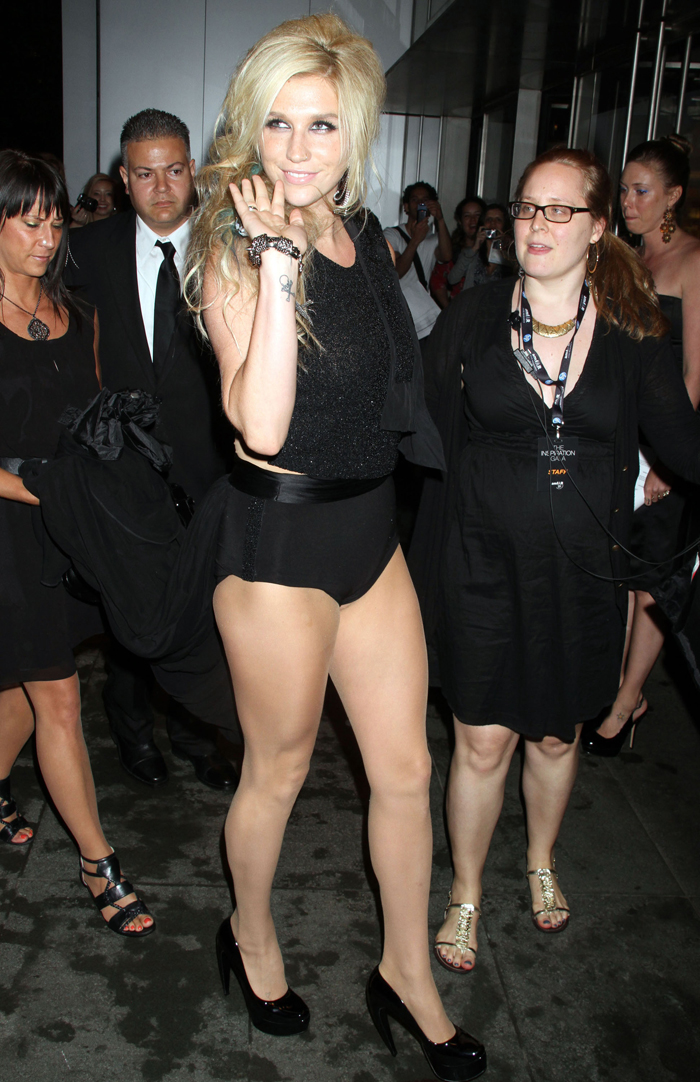 On her spirit journey: "I went to the Galapagos. I wanted to go diving with sharks, so I went diving with, at some points, massive amounts of sharks, circling me, and it was just the most amazing thing ever. I was traveling by myself. But I had to swim with a dive master, so I wouldn't get eaten. Then I went to an island in the middle of nowhere, where I was living on a boat and swimming with whales every day. It was really amazing. Then, in South Africa, I volunteered to help rehabilitate baby lions, and it was just the most amazing, rewarding experience of my life. I really feel the most spiritual when I'm helping an animal. I don't know why."

On the pagan symbolism of the "Die Young" video: "I've definitely seen that. I love symbolism. I like taking universally recognized images and kind of subverting them and playing with them. So I do use a lot of symbolism in my video. But it's because these are all really simple symbols, and they're also subjective. They're up for interpretation."

Gifts from her fans: "I think probably the craziest–it's not that crazy to me, but people seem to find it crazy–is that my fans have sent me their teeth.My fans have sent me about over a thousand human teeth, that I'm making different accessories and clothing out of. I think most of them are just teeth that have naturally fallen out, but a couple of them have given me bloody teeth. It's a little sketchy, but I love it. I tweeted about it. I said, gimme your teeth if you have any extras, 'cause I want to make a headdress out of it. I've gotten so many that now I've made, like, necklaces and earrings and a headdress and a bra."

Her glitter supply for a month: "A month at home is like–I still use more glitter than the average human, probably. But on tour, I think I go through like, a couple hundred gallons of glitter. On my rider there's a bathtub full of glitter, cause that's how I get ready for my show. I cover my body in baby oil and sit in a bathtub full of glitter, cause it's just the easiest way to get it all over your body. Then I blast it at the end of 'Tik Tok.' Then during 'Blow,' I blast glitter, and I have it falling from the ceiling, and everybody in my band is covered in glitter. There's an entire semi truck that's just a glitter semi. And I have a roadie, like a tech roadie, and he's just the glitter roadie. He's amazing. He knows everything about glitter. He's very well informed. Almost as well informed as I am."

She scored a 1500 (out of 1600) on her SATs: "I was all set out for, like, a life of academia. I chose instead to drop out of high school like a month away from graduation and do this. I've never looked back, though."
[From Time]
Ke$ha does seem brighter than the average pop star, but exactly how smart can one be if they summarily dropped out of high school with only one month of studies left to go? Just stick it out and finish and then chase those pop star dreams. It's not like life won't wait for just one month. I usually like Ke$ha's interviews, but it seems strange that she'd admit to dropping out when she's obviously aware of her (mostly) young and impressionable fanbase. Other than that issue, I like what she has to say here. Glitter really should belong to the pop star instead of vampires created by Stephenie Meyer.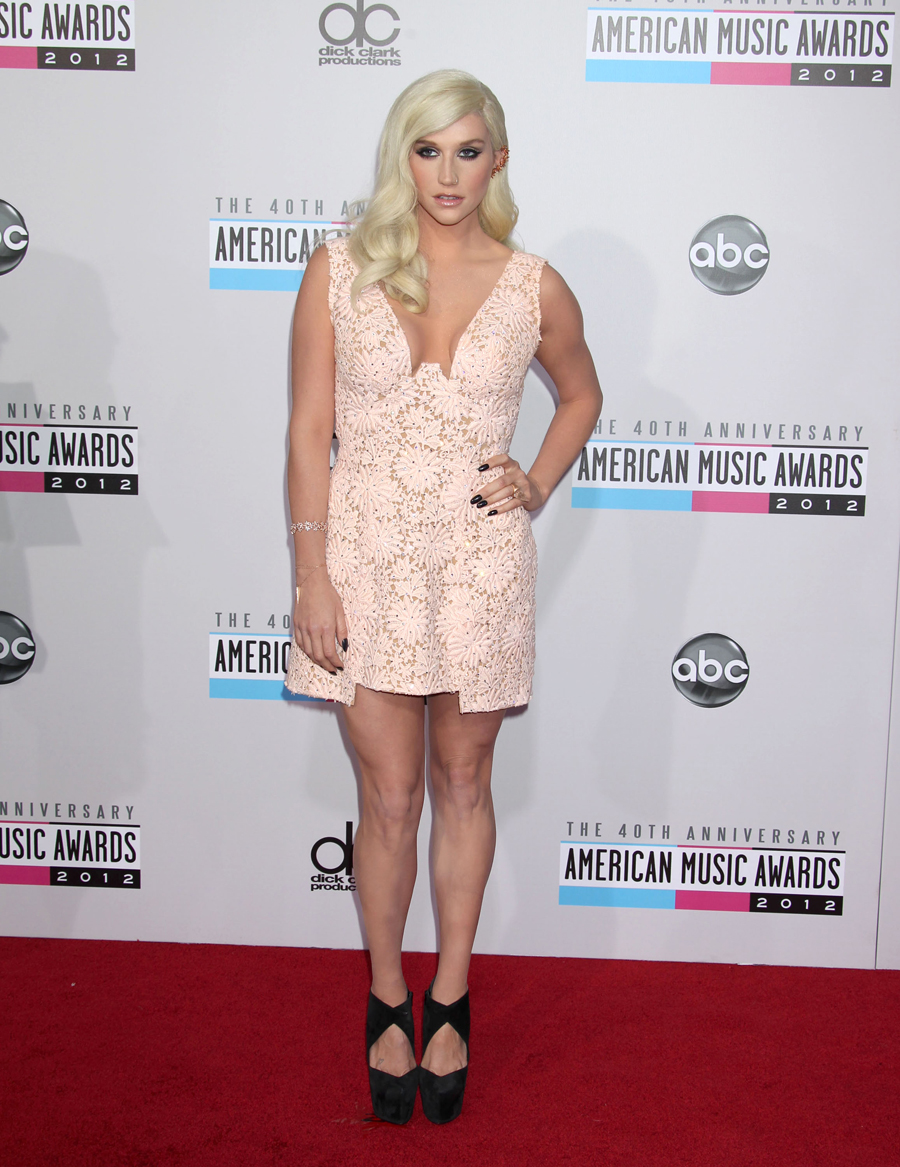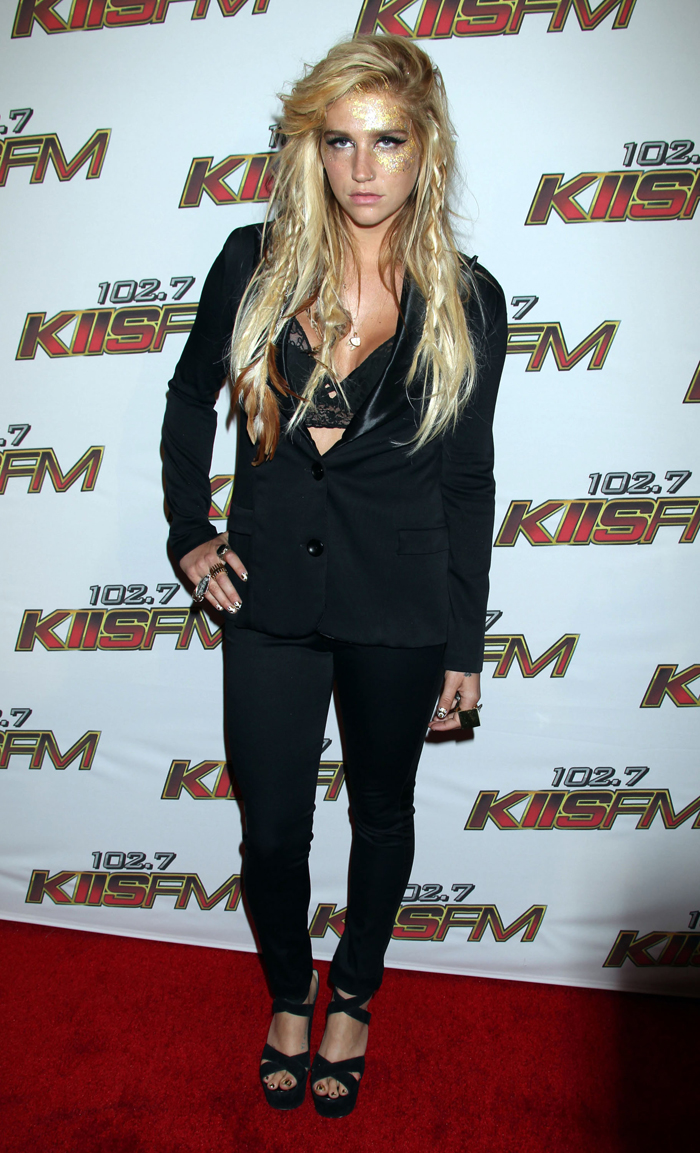 Photos courtesy of Fame/Flynet