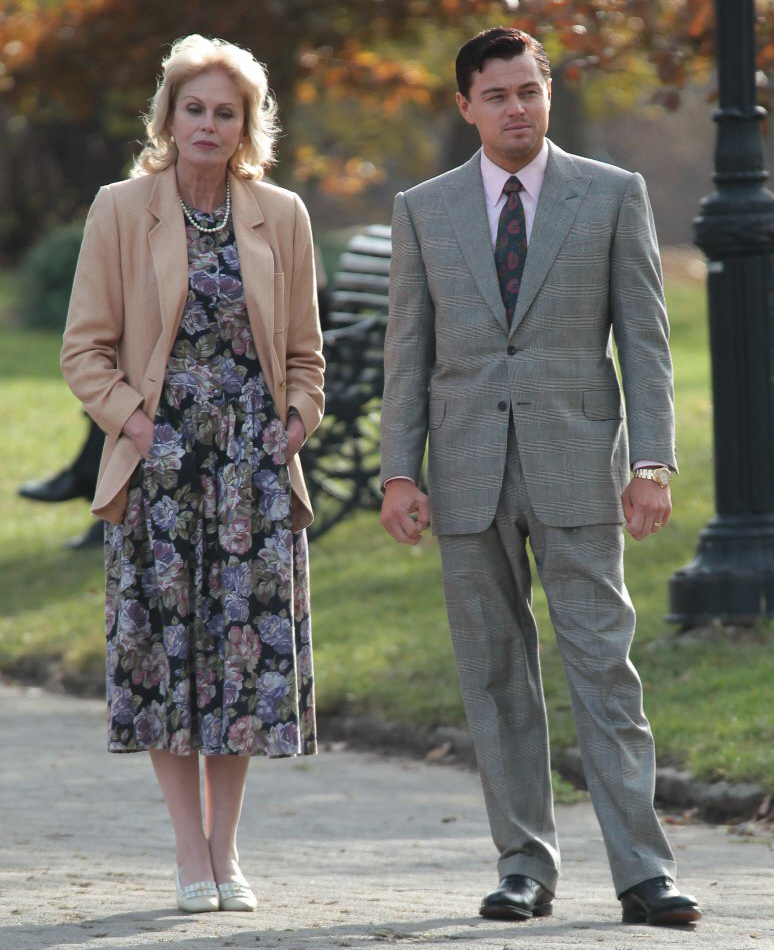 As an Absolutely Fabulous devotee, I never really thought I would see this – Patsy Stone (also known as 66-year-old British actress Joanna Lumley) making out with 38-year-old compulsive modelizer Leonardo DiCaprio. SWEETIE DARLING!! Obviously, this is not the real Leo making out with the real Joanna Lumley, although I'm sure Joanna could show Leo a thing or two – she would rock his world better than any 20-something Victoria's Secret model.
But they were just filming scenes for Martin Scorsese's The Wolf of Wall Street, which Leo has been filming for months. There have been rumors that Leo has been romancing his young Aussie costar Margot Robbie, but wouldn't it be funny if he was like, "Naw, bitches. Joanna Lumley is my new girl." The film also stars Jonah Hill, Matthew McConaughey, Kyle Chandler and Jean Dujardin, and the whole thing is set in the 1980s. I have no idea what Joanna's character is doing making out with Leo's character. I suspect it involves seducing wealthy retirees for some kind of Ponzi scheme. Spoiler?
Wouldn't you love it if Joanna somehow talked Leo into doing an AbFab cameo? That would make my life.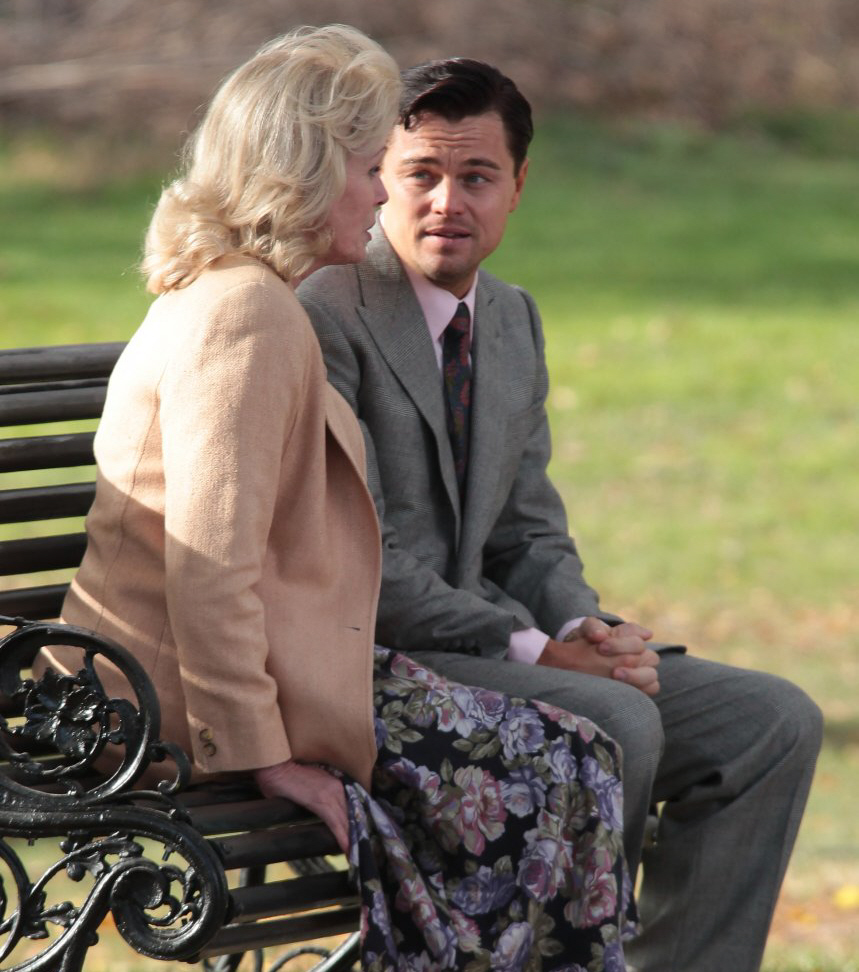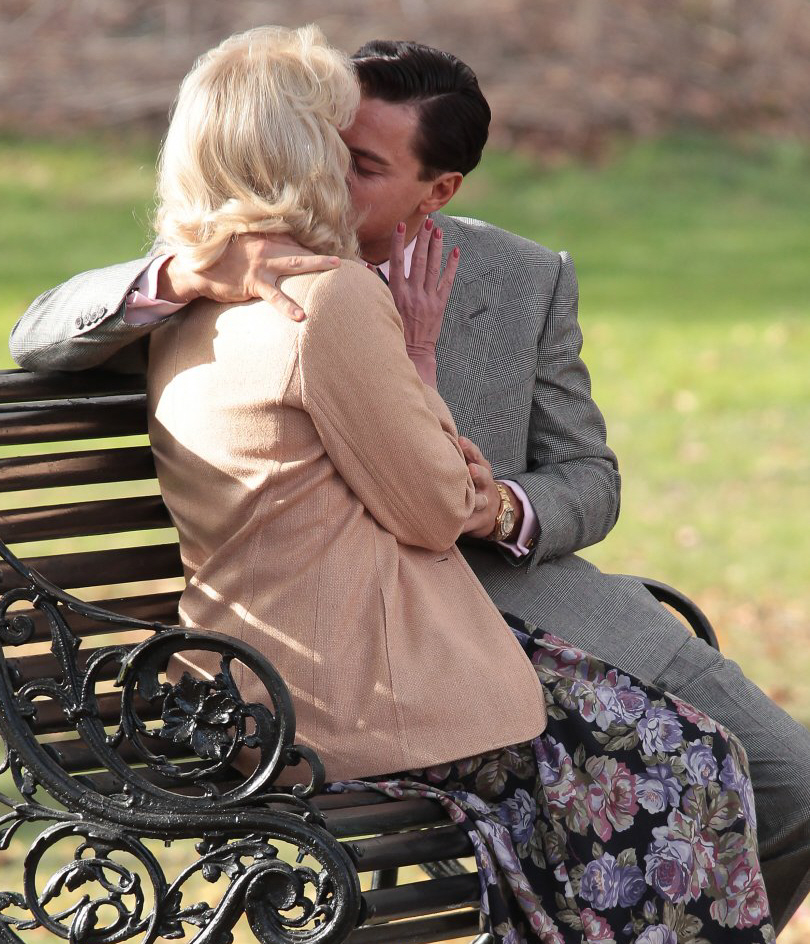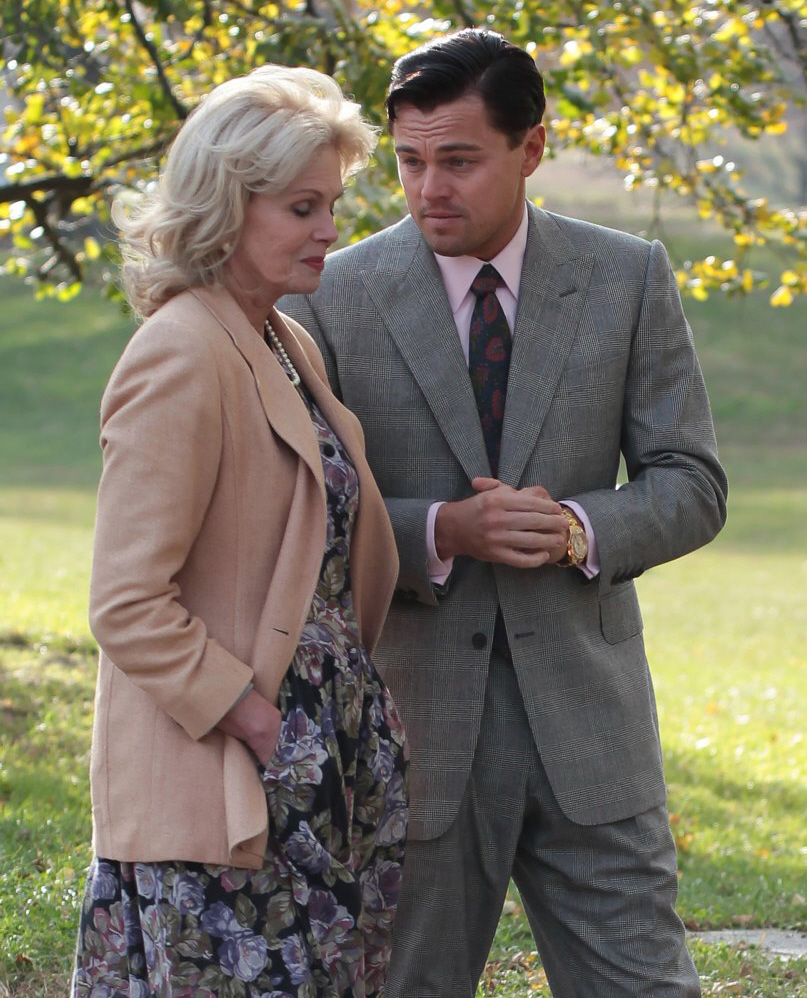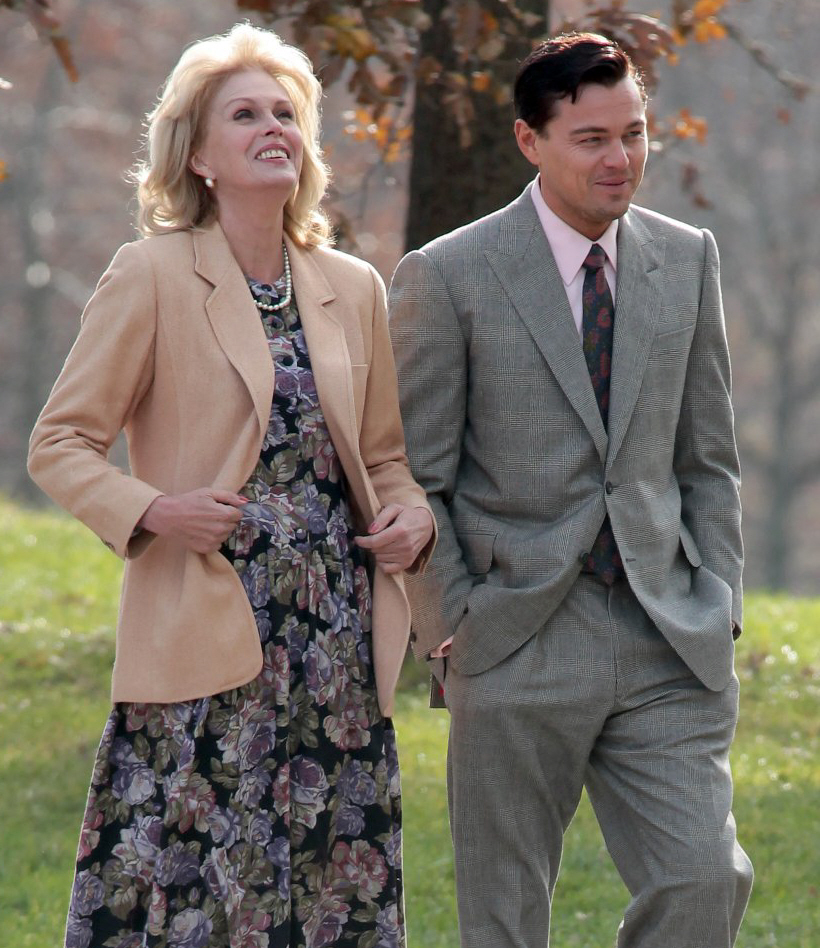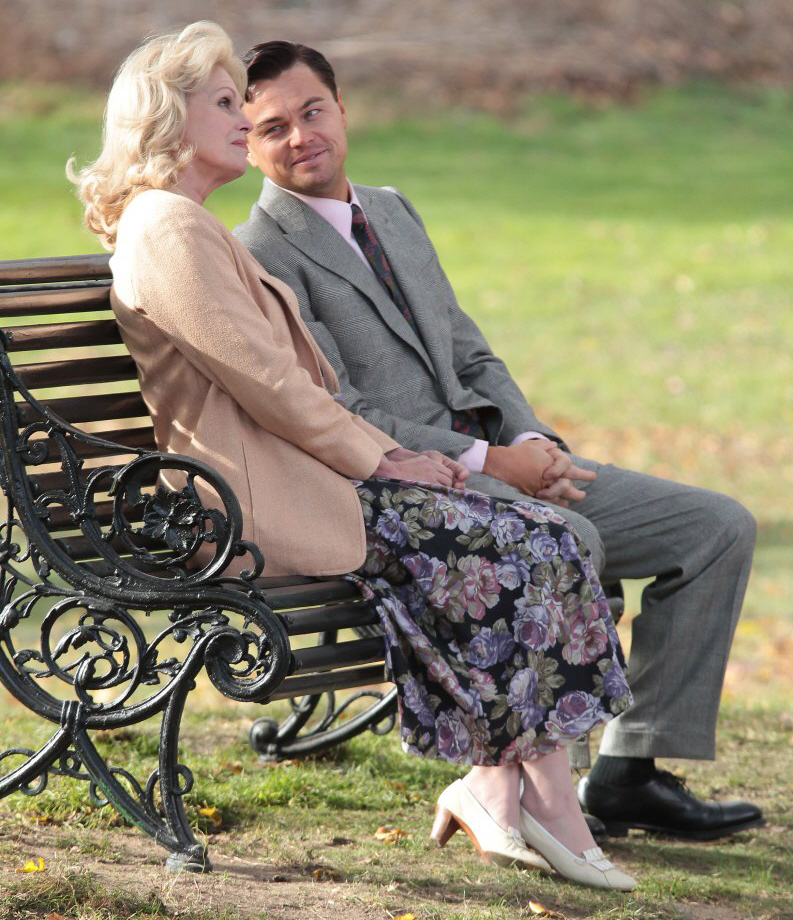 Photos courtesy of Fame/Flynet.