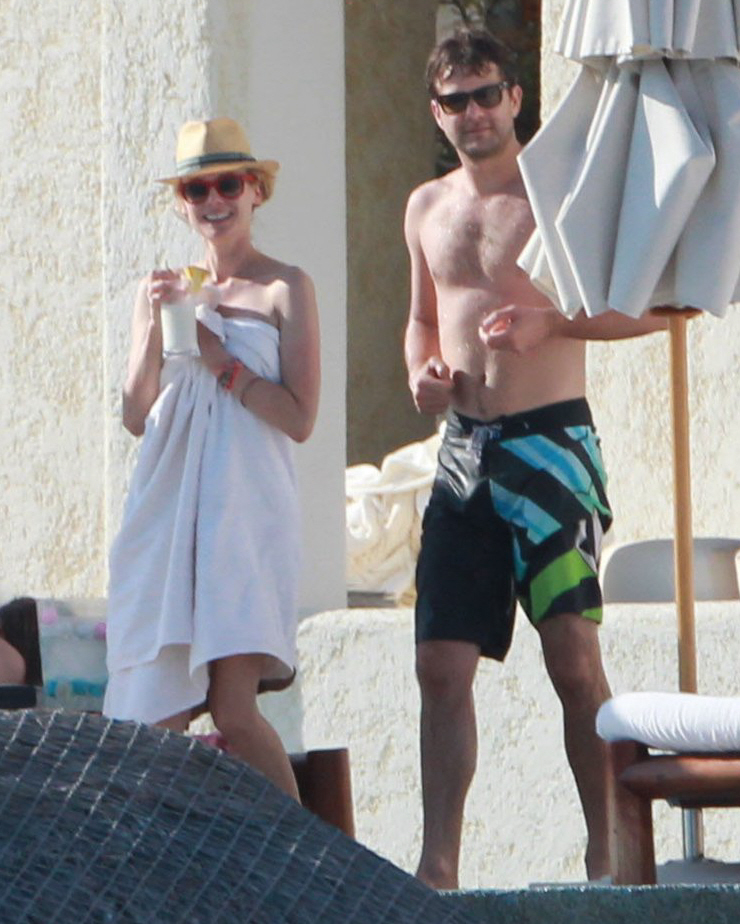 Sigh… I love looking at photos of Diane Kruger and Joshua Jackson. These are photos from their vacation in Los Cabos, Mexico over the holiday. I mean, they probably aren't celebrating Thanksgiving considering neither of them are American, but they probably had time off from their publicity tours and TV shows and everything, so they found themselves with a vacation week, so they went down to Mexico. I don't know which resort or vacation home they were at, but the surroundings look a lot like the place Jennifer Aniston always goes to.
I know everyone has "their" favorite couples, couples that can never, ever split up, but Diane and Joshua don't make most people's lists. I guess because JJ and DK never got around to getting married? Perhaps. I like that they aren't married. It makes them seem sexier, cooler somehow. Diane is famously gun-shy about marriage – she was married before, and now she says she's not into it. But Diane says she wants babies, so maybe that will happen sometime soon. All I know is that I will be very disappointed in both of them if they don't make this work for the long haul. I think they just seem so sweet together, but it's also, like, really sexy. Sigh… I hope they spent most of their vacation in bed.
And both of them have great bodies too, right? I always expect Diane to be so little and bony, but she actually has some meat on her bones. I mean, she's still really small and everything, but she looks like she eats solids. And Joshua… Canadian sex symbol!! I love him. These two need to make a hot German-Canadian baby.
When Diane saw the paparazzi were on the scene, she flipped them the bird. She pulled a K-Stew! Ugh.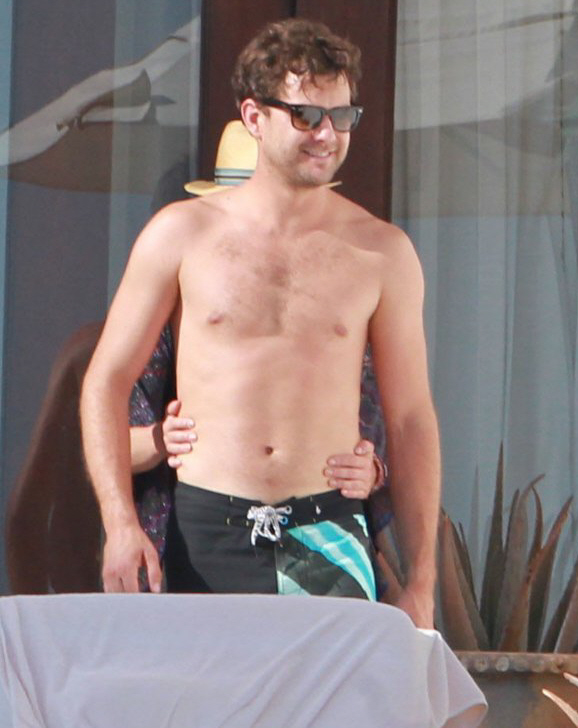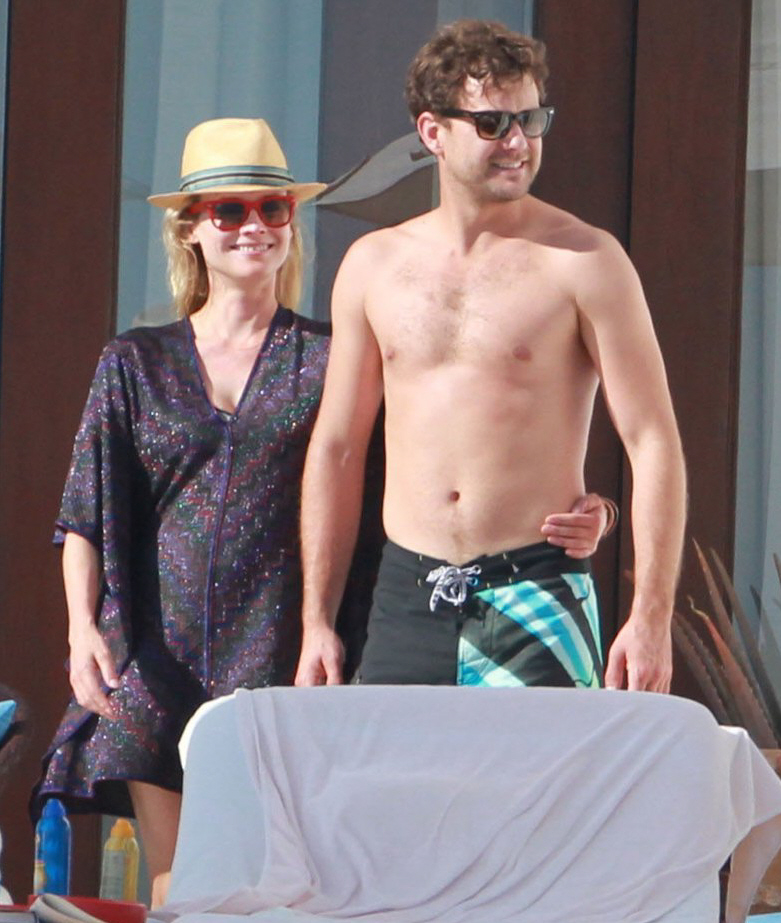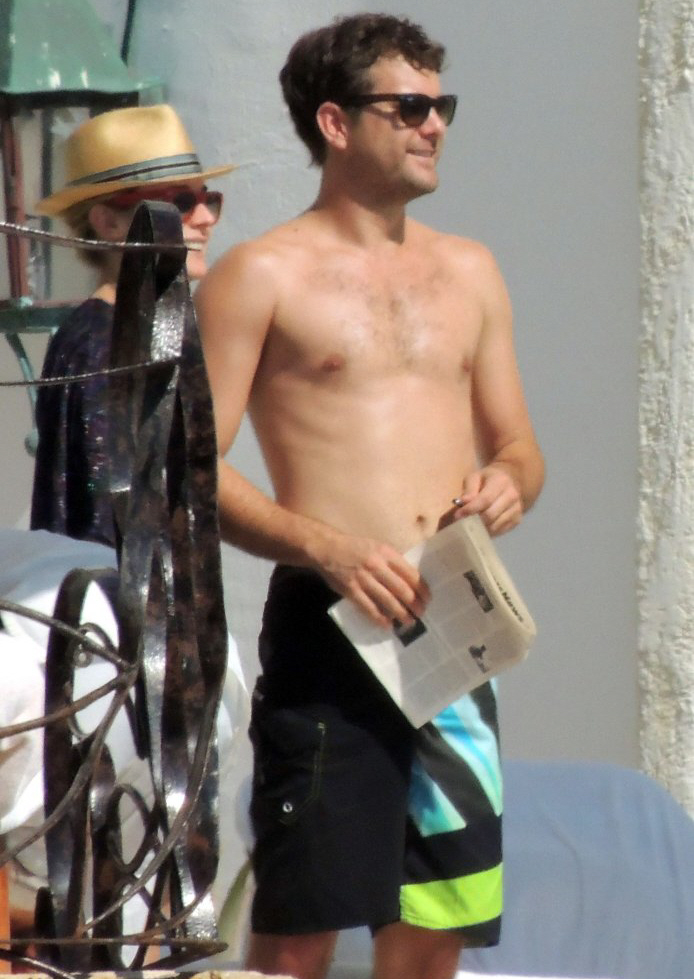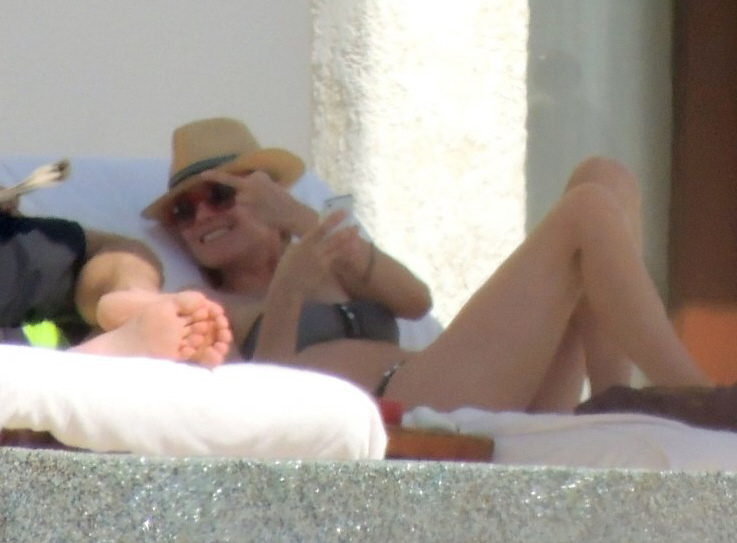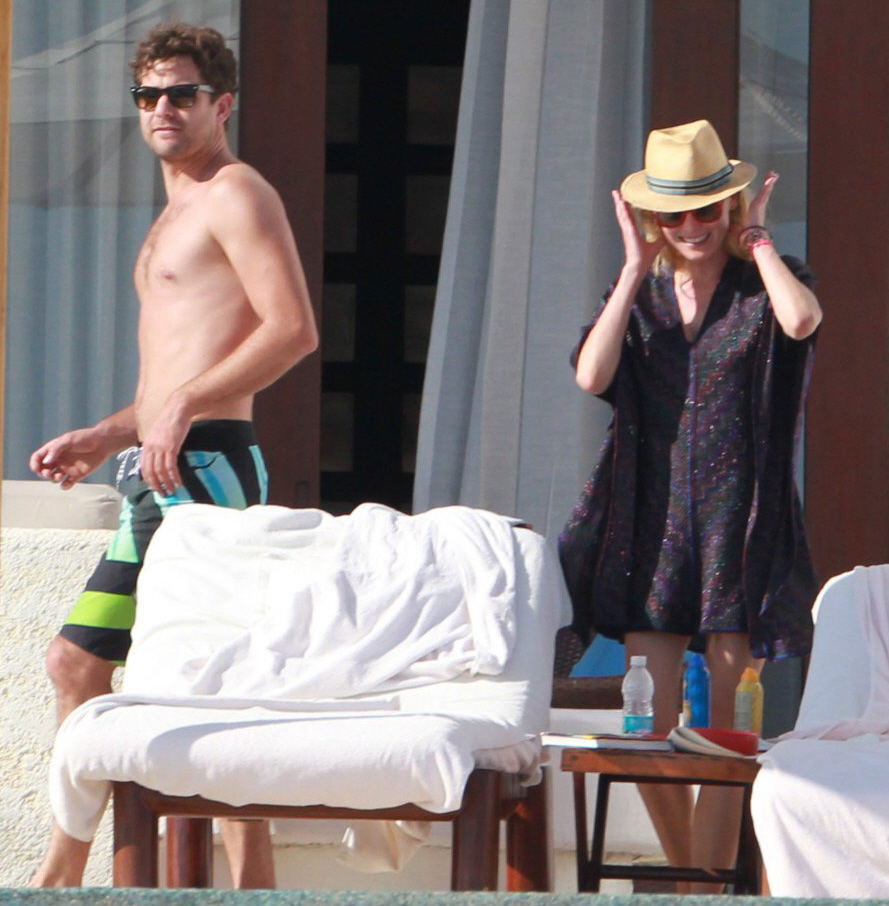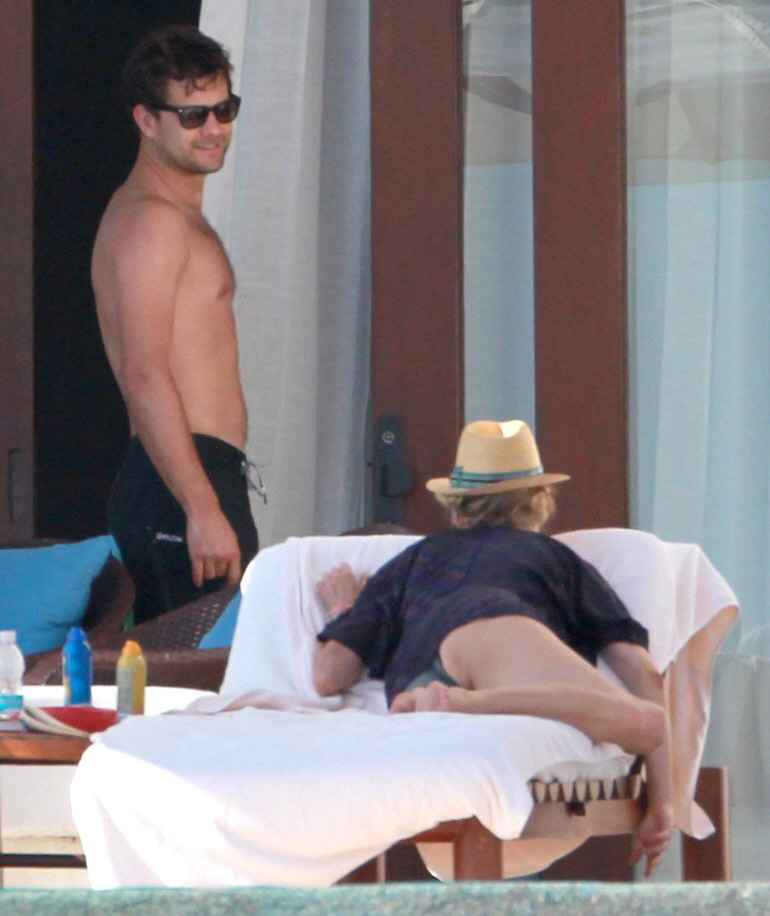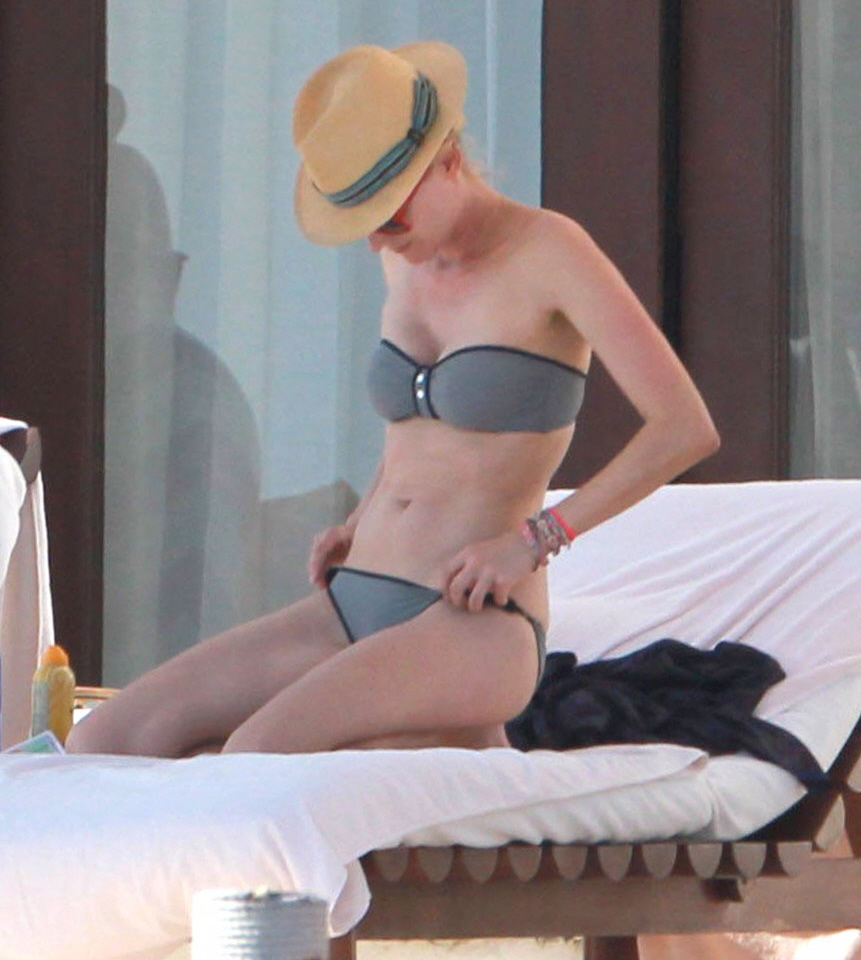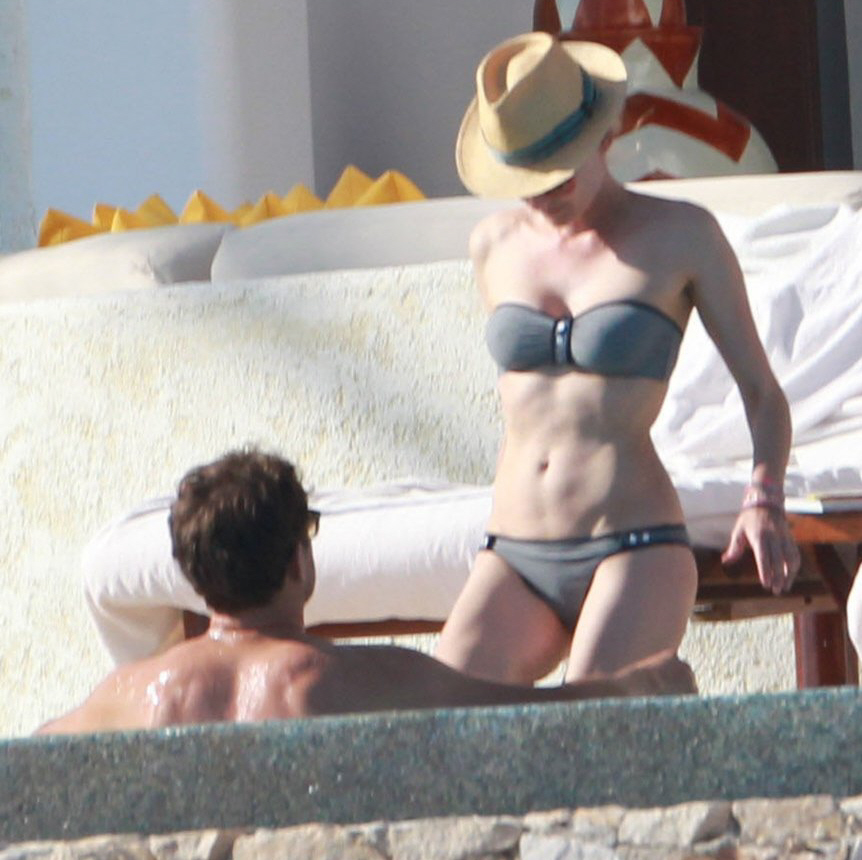 Photos courtesy of Fame/Flynet.