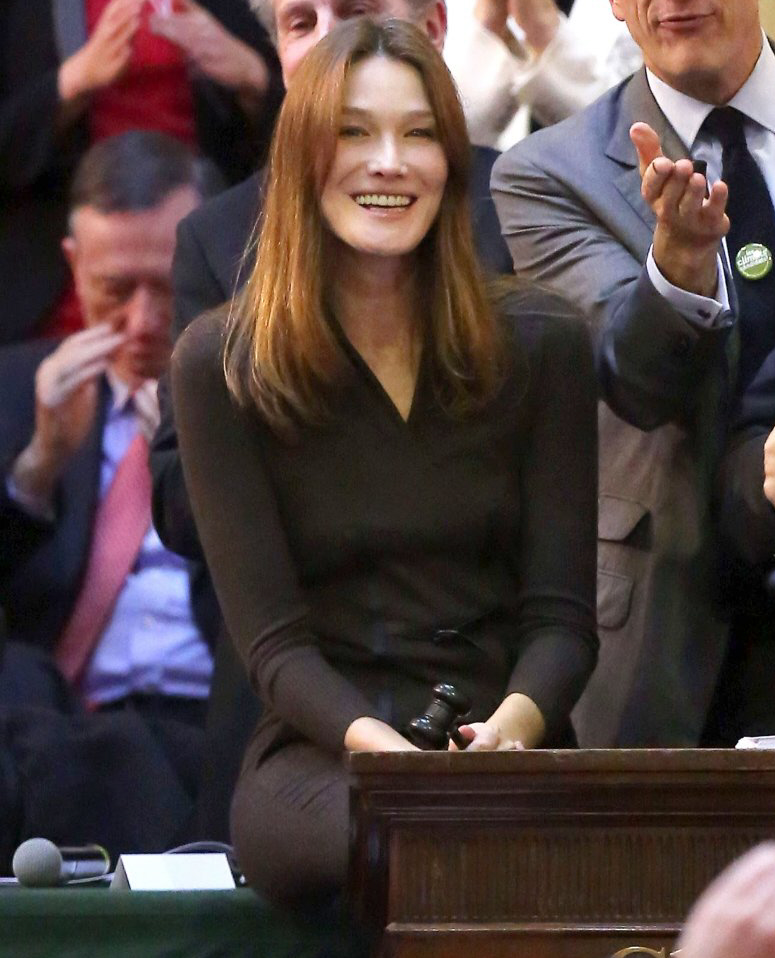 Before I get to this Carla Bruni-Sarkozy stuff, did anyone else thoroughly enjoy the Vanity Fair story about the current French president, François Hollande, and all of the drama with his former partner Ségolène Royal and his current lady, Valérie Trierweiler? Go here to VF to read the full story online – it is epic and scandalous and very, very interesting. From what I can see, the French people voted for Hollande for a variety of political and personal reasons, one of those reasons being that his private life was seemingly drama-free, especially in comparison to Nicolas Sarkozy. Sarko, upon taking office in 2007, divorced his wife and then just a few months later took up with Carla Bruni, a very scandalous and controversial woman. But at the end of the day, however scandalous Carla was before she met Sarko didn't really matter, did it? As soon as they married, Carla seemed to enjoy the first lady role, and she spent her last months as first lady being pregnant. It seems almost quaint!
Well, there was a point to all of that quaintness. In a new interview with French Vogue, Bruni talks about her priorities as a woman and a mother, and how she has no need for feminism. Sigh.
France's former first lady Carla Bruni thinks feminism is outdated.

"There's no need to be feminist in my generation," she said in an interview with the French edition of Vogue for its December issue.

This view comes seemingly at odds with her image as an independent woman who forged careers in both fashion and music before settling down with her husband Nicolas Sarkozy.

Now she says she is happy at home with her two children, baby girl Giulia, and son Aurelian, telling Vogue, "There are pioneers who opened the breach. I'm not at all an active feminist. On the contrary, I'm a bourgeois. I love family life, I love doing the same thing every day."

It's not the first time Bruni has sparked controversy on the subject. Last month, Bruni said that her successor, Valerie Trierweiler, should marry her partner, President Francois Hollande, and ditch her career as a journalist.

"I think it is simpler to be the legitimate wife of the head of state rather than being his partner," she said in an interview with the French edition of Elle magazine. "For my part, I felt a real easing of the general concern about me when I married Nicolas."

Also in the Vogue interview, Bruni opens up about her view on legalizing gay marriage in France. She says she disagrees with her conservative husband and supports a plan to allow gay marriage and adoption.

"I'm rather in favor because I have a lot of friends — men and women — who are in this situation and I see nothing unstable or perverse in families with gay parents," she said.

France's Socialists are pushing a bill that could see gay marriage legalized early next year. Though surveys have found that the majority of French people favor gay marriage, there has been a vocal backlash from religious leaders, voters in rural areas and ex-President Sarkozy's own UMP party.

"My husband is opposed for reasons linked to his political vocation, because he sees people as groups of thousands rather than people we know personally," she told the magazine.
I do not understand why some women associate feminism with somehow being against families or whatever. Feminism is not antithetical to nuclear families or blended families or motherhood or any of that. Feminism is saying that women are in control of their own political, social, sexual, reproductive, economic and personal destinies, and that they are equal to men in all and every way. You can be bourgeois AND feminist.
As for the other stuff Carla is talking about… I actually kind of agree with her regarding the situation between Valerie Trierweiler and President Francois Hollande, and I get what she's saying. She's not saying (or at least I'm not taking it this way) that Trierweiler must marry because of societal norms, etc – Bruni is just saying that in her experience, it got easier to be a public figure when your role was already defined. As for the gay marriage thing… she twisted herself in a crazy knot to defend her husband's position, didn't she?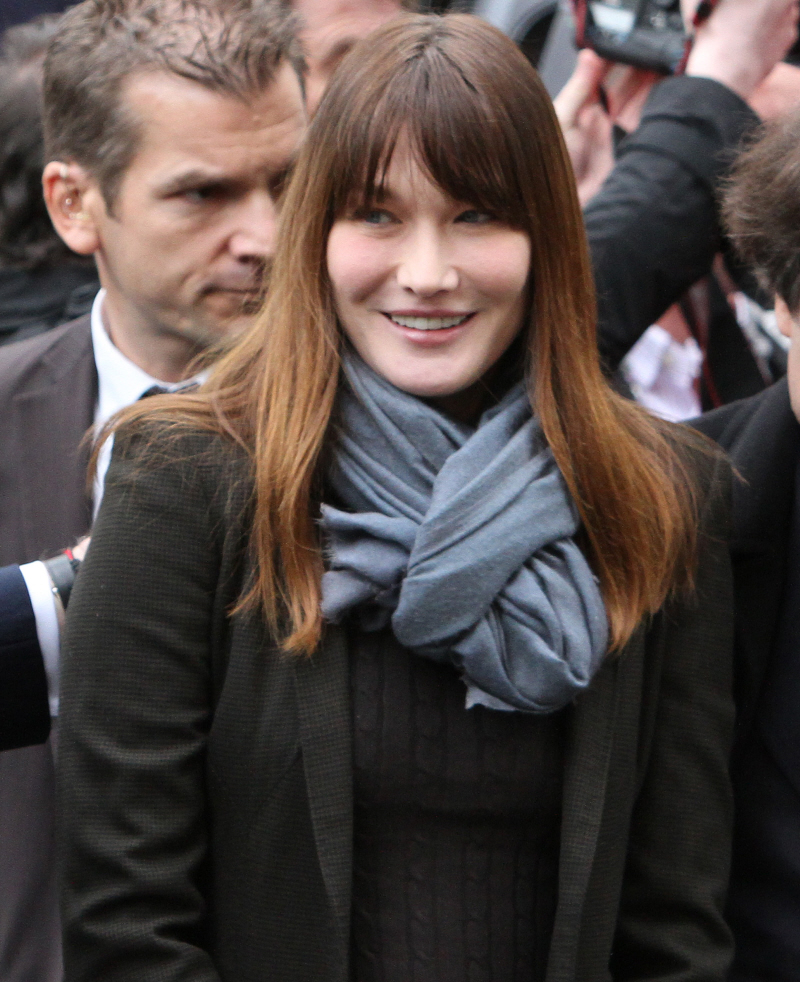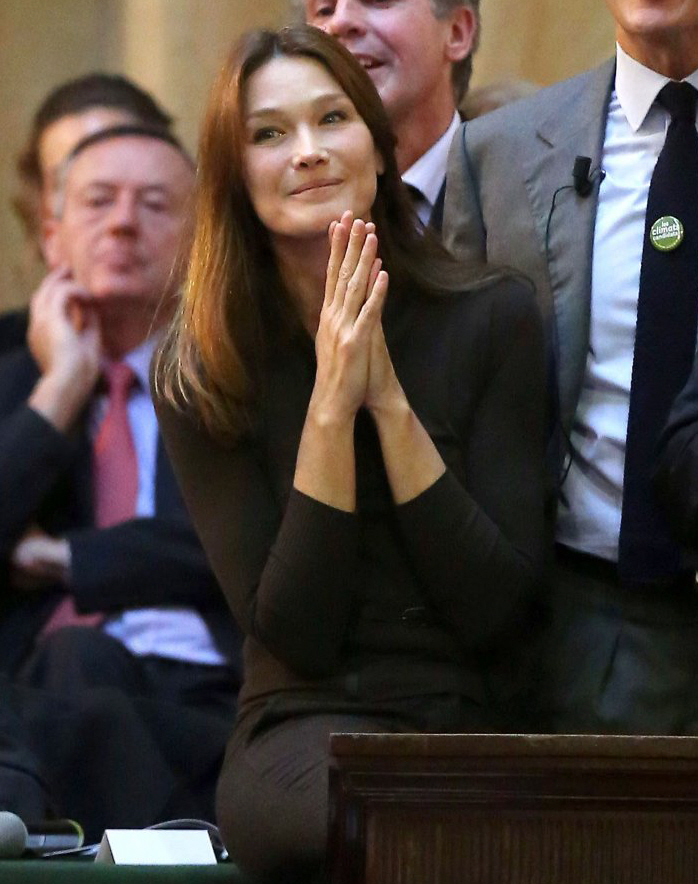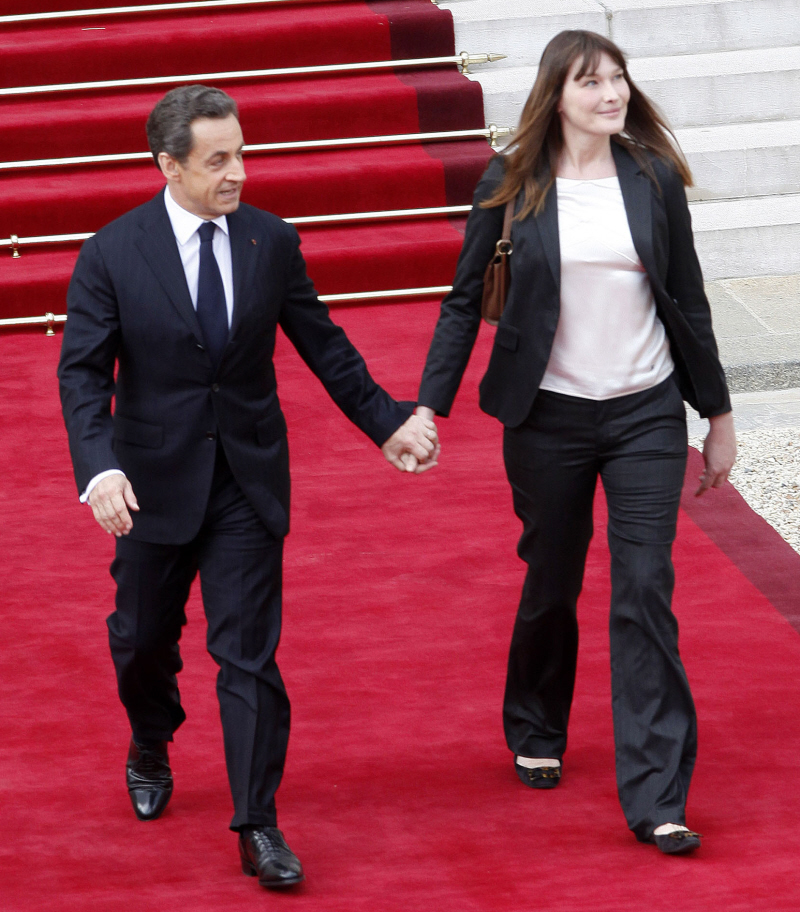 Photos courtesy of Fame/Flynet and WENN.