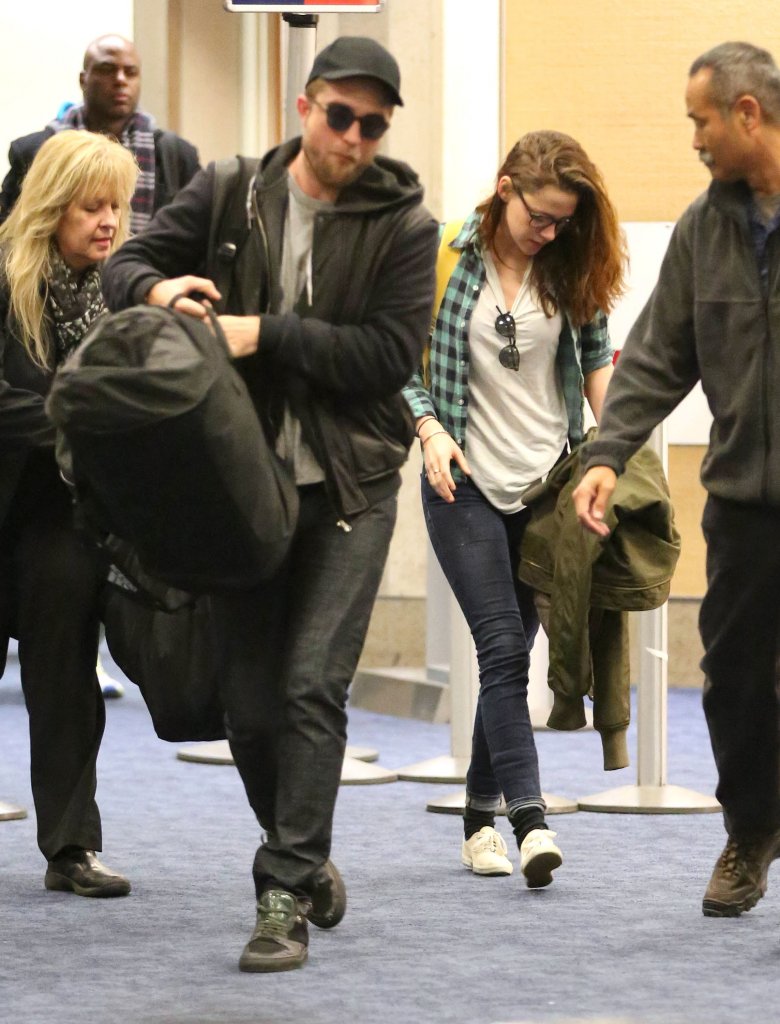 Here are some new photos of Robert Pattinson and Kristen Stewart arriving at LAX last night. Allegedly, they spent Thanksgiving in London with Rob's family and then they flew to NYC on Friday (there were tweeting Twihards on the plane), and then came back to LA yesterday. I know this because We Are All Twihards, and everyone spends too much time tracking their movements for Twihard Proof! Anyway, as they walked through the LAX terminal, they were mobbed by paparazzi, of course.
So… Rob and Kristen are still together. The publicity tour for Breaking Dawn Part 2 is over, and Robsten is STILL unbroken. So much for the predictions that they would be over as soon as the film premiered. My personal prediction was a breakup by January. I just think it makes sense… they'll spend the holidays together, and then around New Year's, something will set them off. There will be a breakup and tears and recriminations and by Pres. Obama's second inaugural, the Twihard Universe will be in mourning. Or maybe not. WTF do I know?
Should I even talk about their outfits? I don't get why Rob's default style is "lumberjack" – he's a sweet, low-key English boy, why does he always look like a lumberjack? As for Kristen… she loves her skinny jeans and her flannel and her pissy expressions. It's her "thing". So whatever. But I cannot stand her greasy mop of hair – that would drive me crazy, to have my hair that greasy and unwashed. Ugh.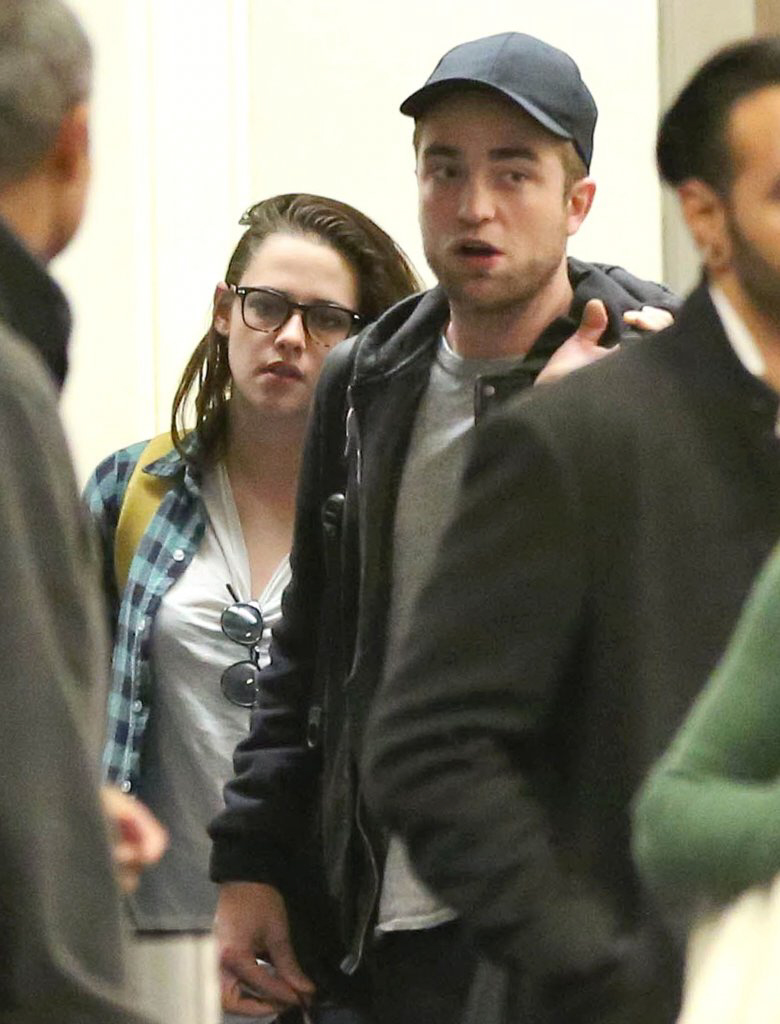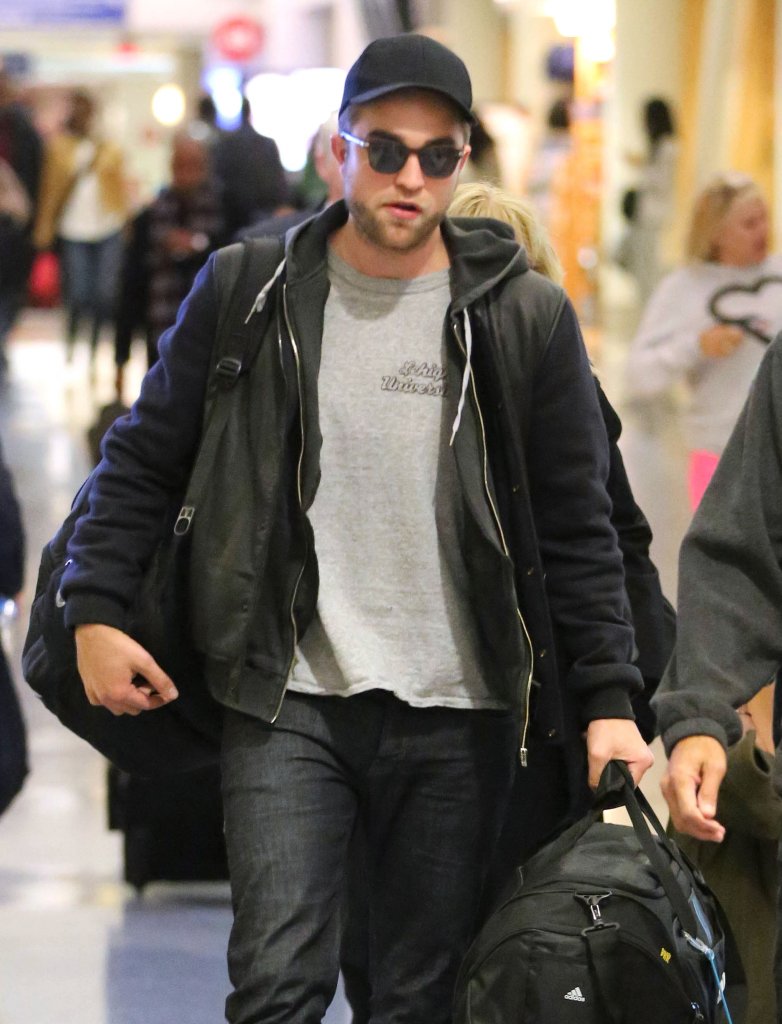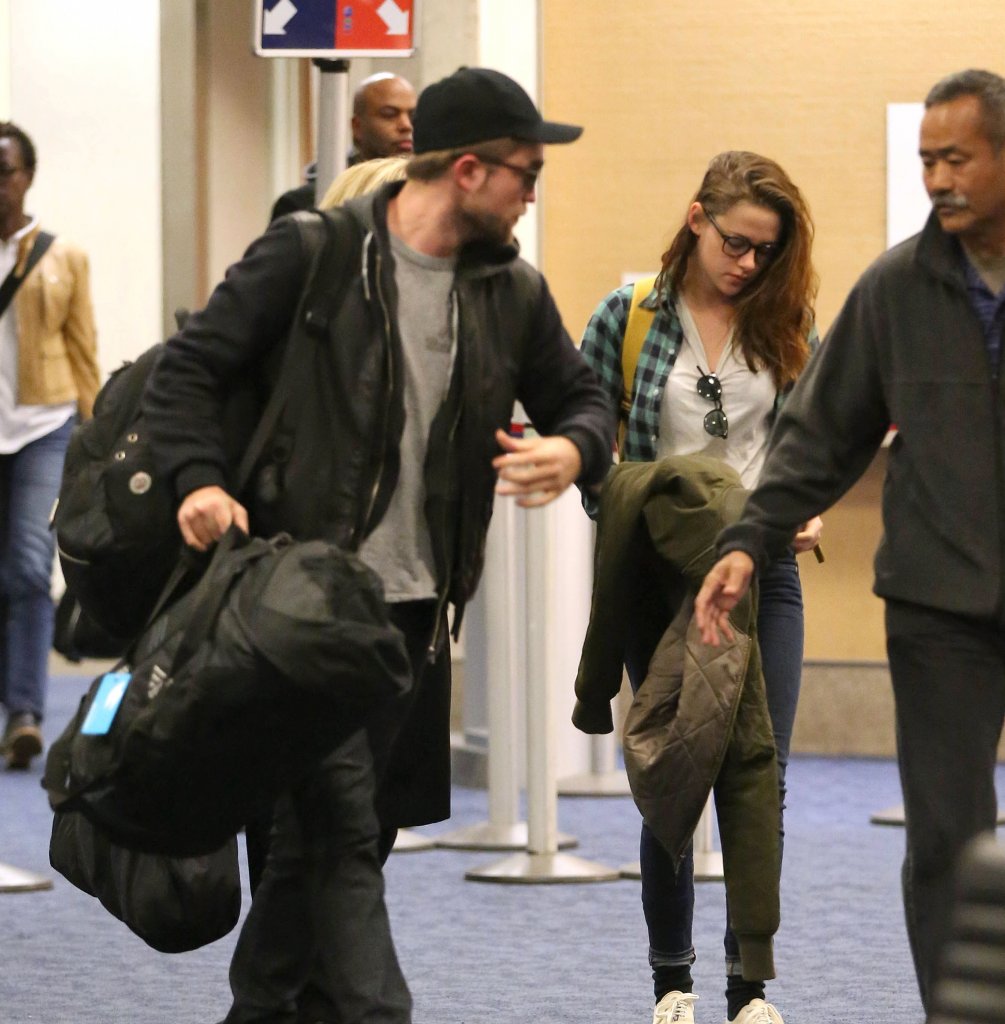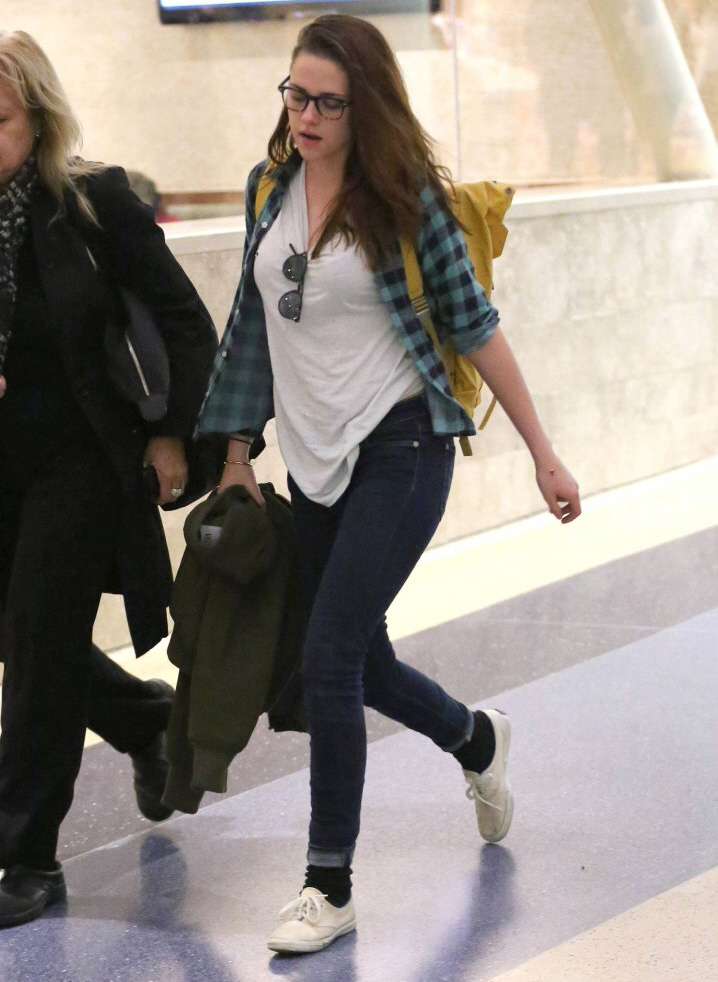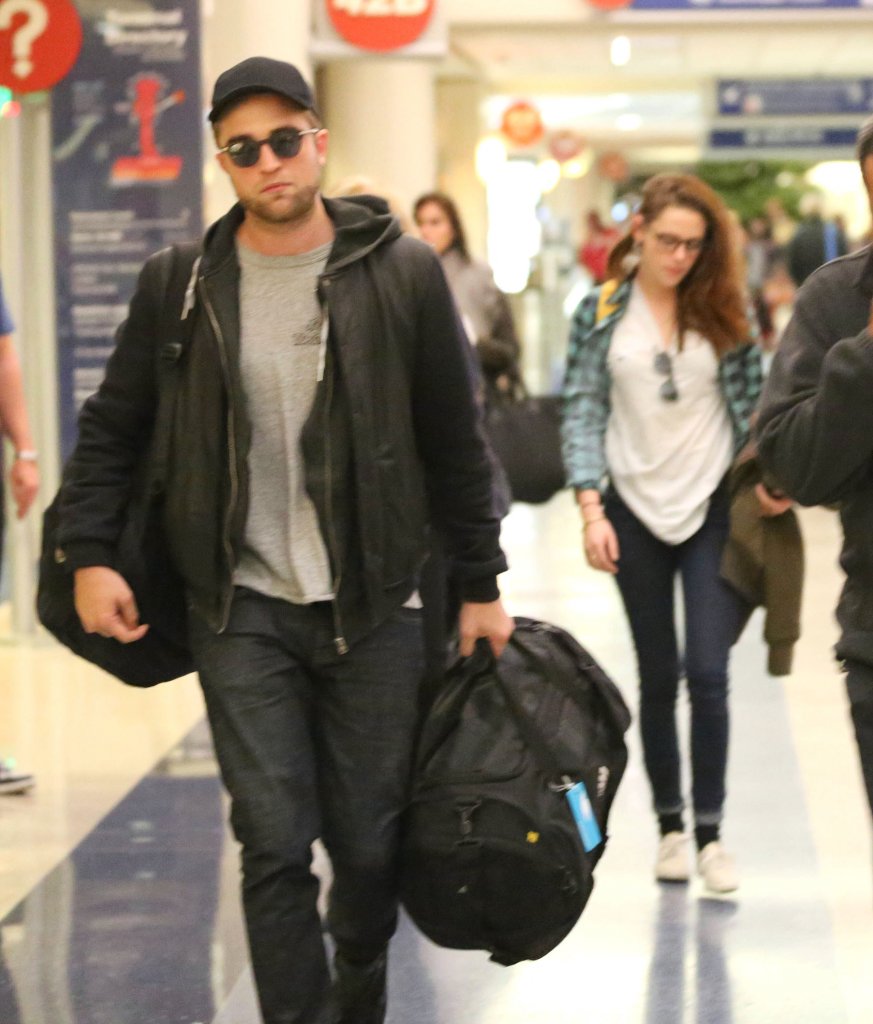 Photos courtesy of Fame/Flynet.