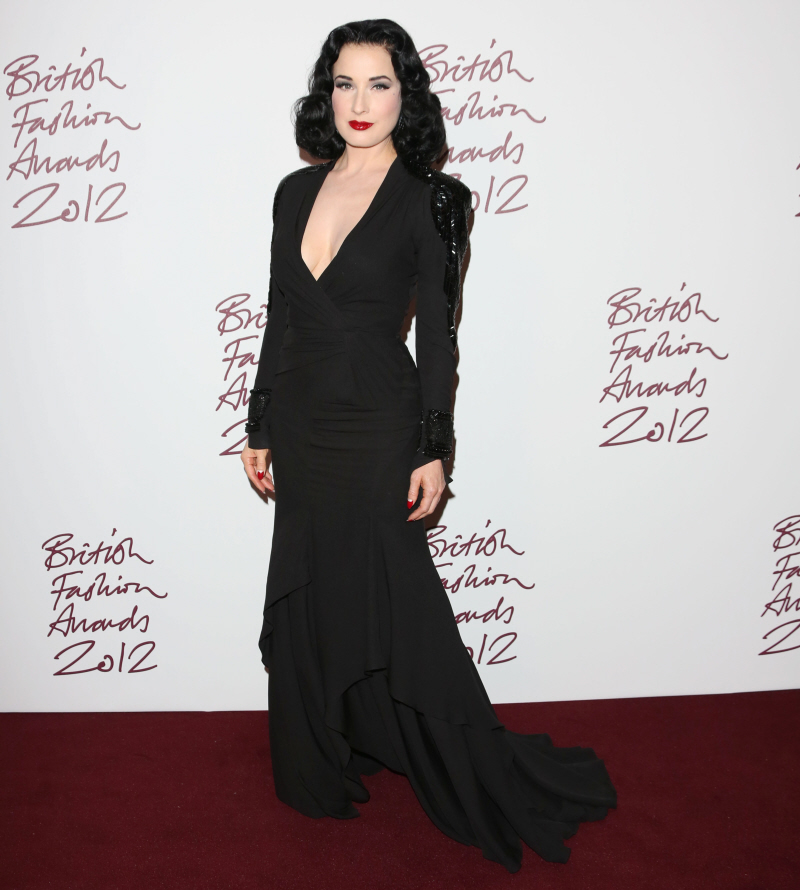 These are photos from last night's British Fashion Awards, held in London. I actually really like this event – I guess it's comparable to the American CFDAs, only I feel like the British Fashion Awards are more rock 'n roll, and less stuffy. Let's start with Dita Von Teese, shall we? Dita wore this fantastic Jenny Packham gown which I absolutely adore. You know what a sucker I am for a well-cut long-sleeved gown, and I love this. It suits Dita too.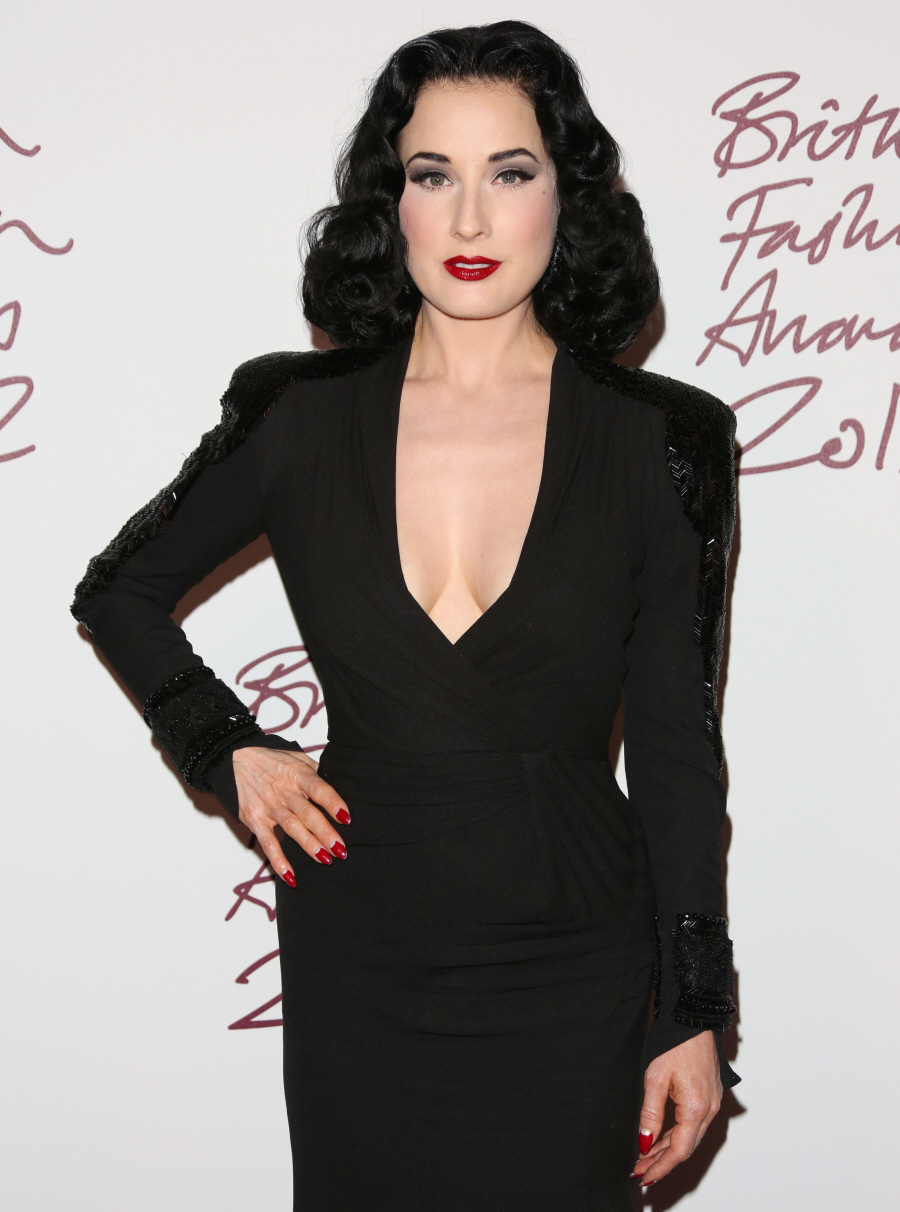 Amber Valetta was one my favorite ladies of the evening – I love her and I love this gown. Yes, it's kind of nipply, but she pulls it off without looking too trashy. I love the color!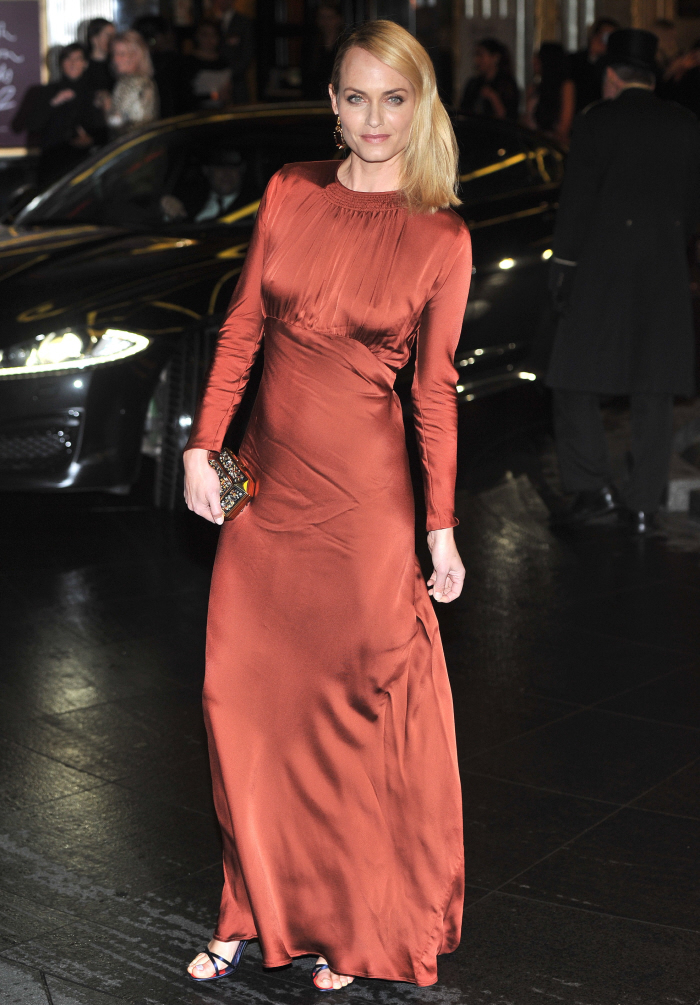 Rita Ora in Vivienne Westwood. We've seen this dress many different times (in different colors), to varying results. Rita's body looks good, but her face tells me that she's not comfortable. Perhaps it's the corseted waist?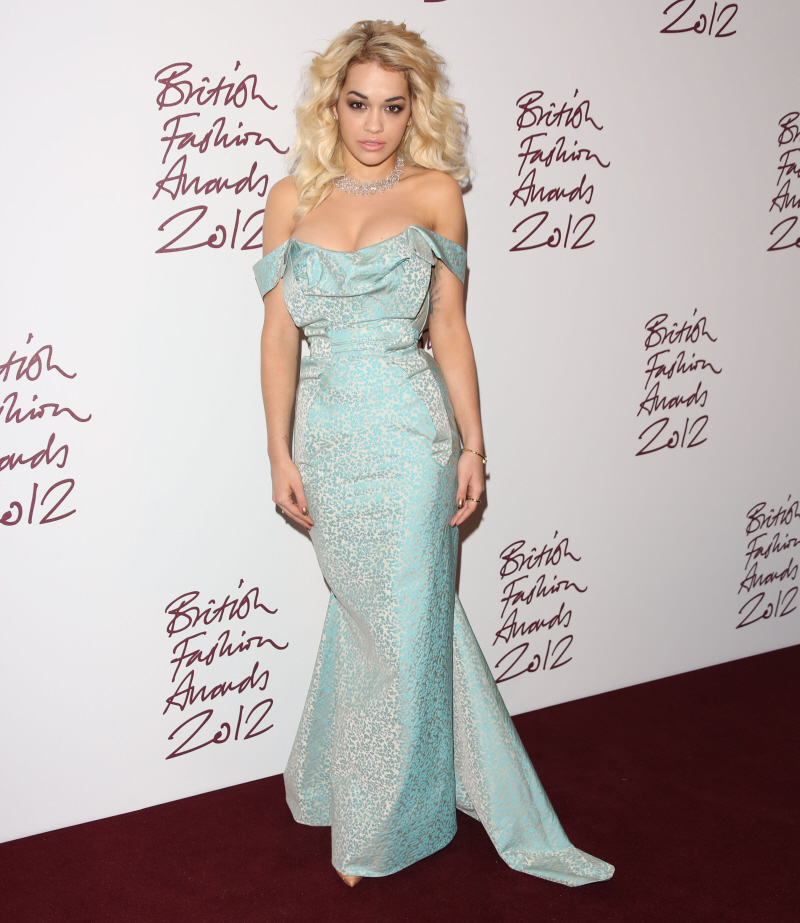 Lily Allen was another one of my favorites – this maternity gown looks amazing on her, and it's the perfect color and cut. She's looks happy and healthy. I hope all is well with her.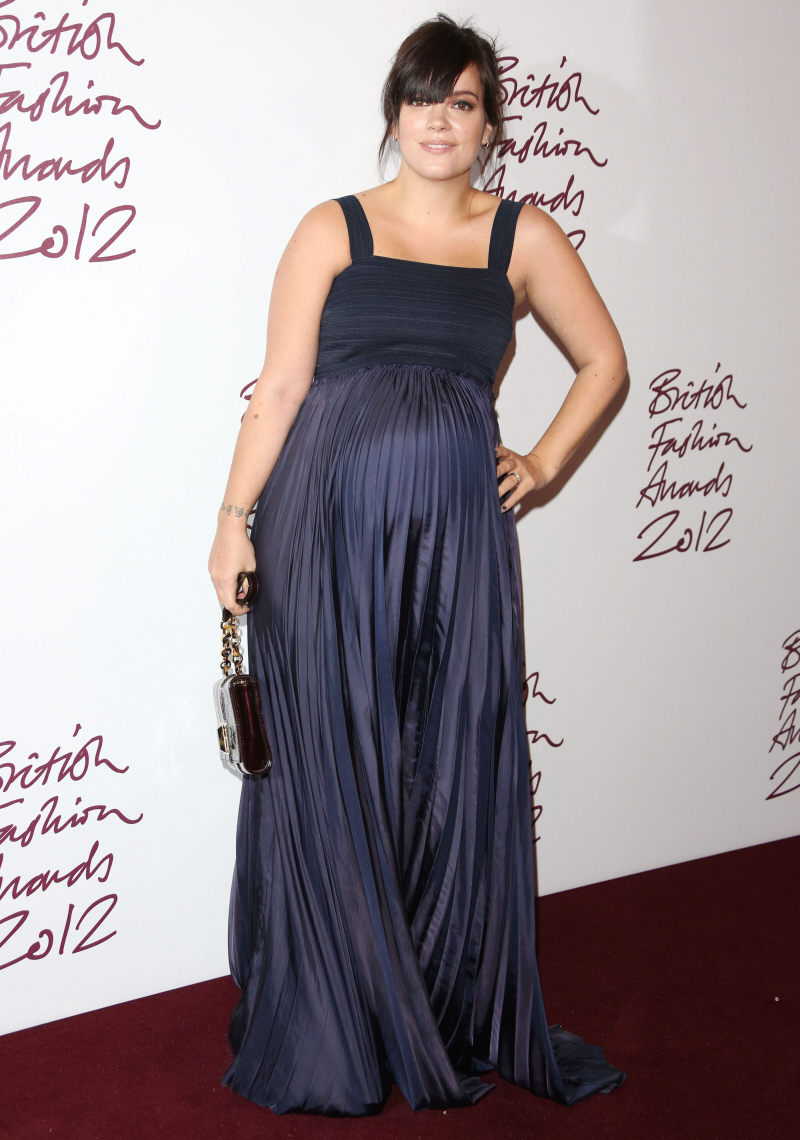 Cara Delivigne won "Model of the Year". I wouldn't have been able to pick her out of a lineup. And that Burberry minidress is… interesting. I'm surprised Kristen Stewart hasn't worn it yet.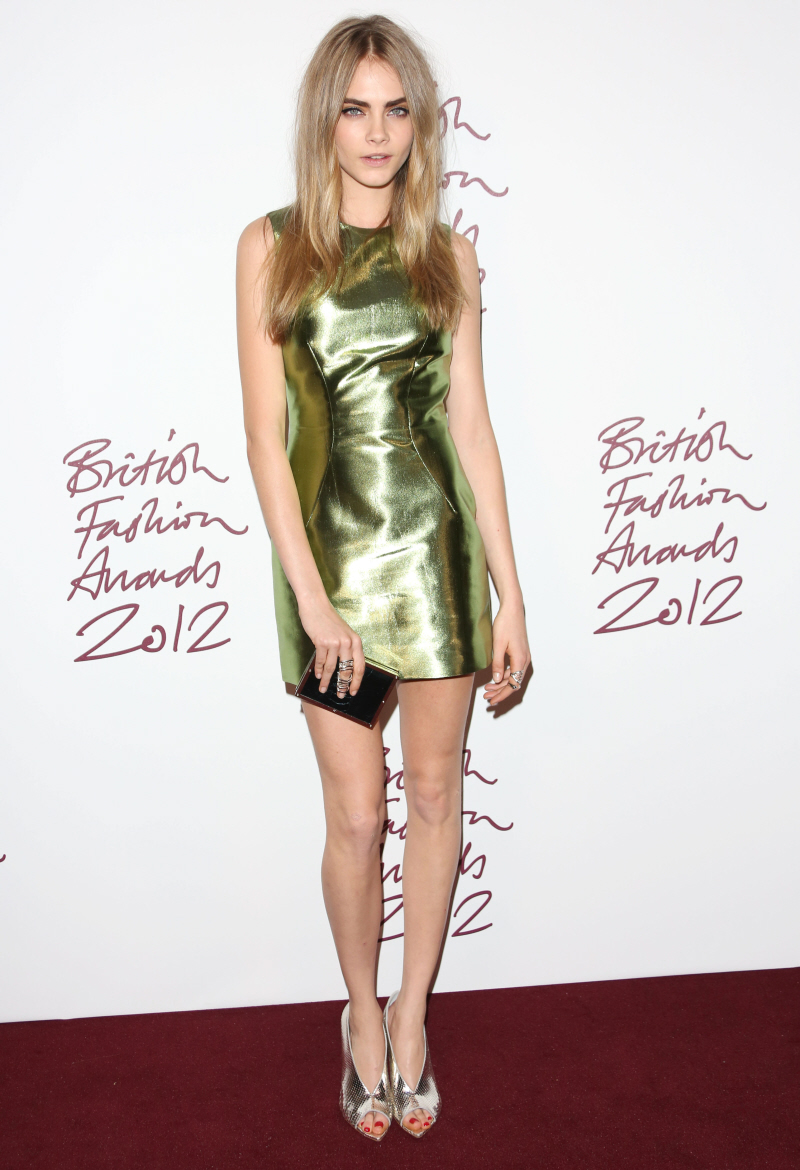 And because it's something of a running joke around here, here's Stella McCartney picking up her award for Designer of the Year. THIS IS WHAT SHE WORE. Her own design, of course. Because WHY NOT wear a faux-wrap, strapless, bejeweled, tapered-legged jumpsuit? Because of course.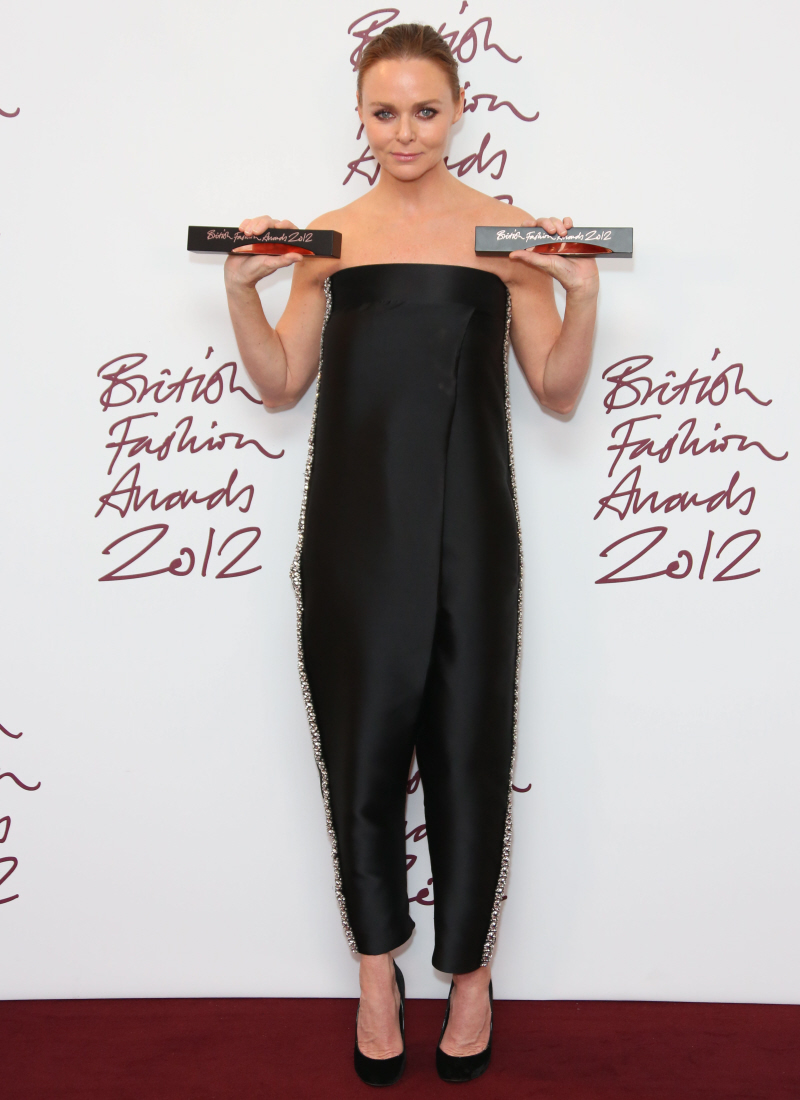 Photos courtesy of WENN.