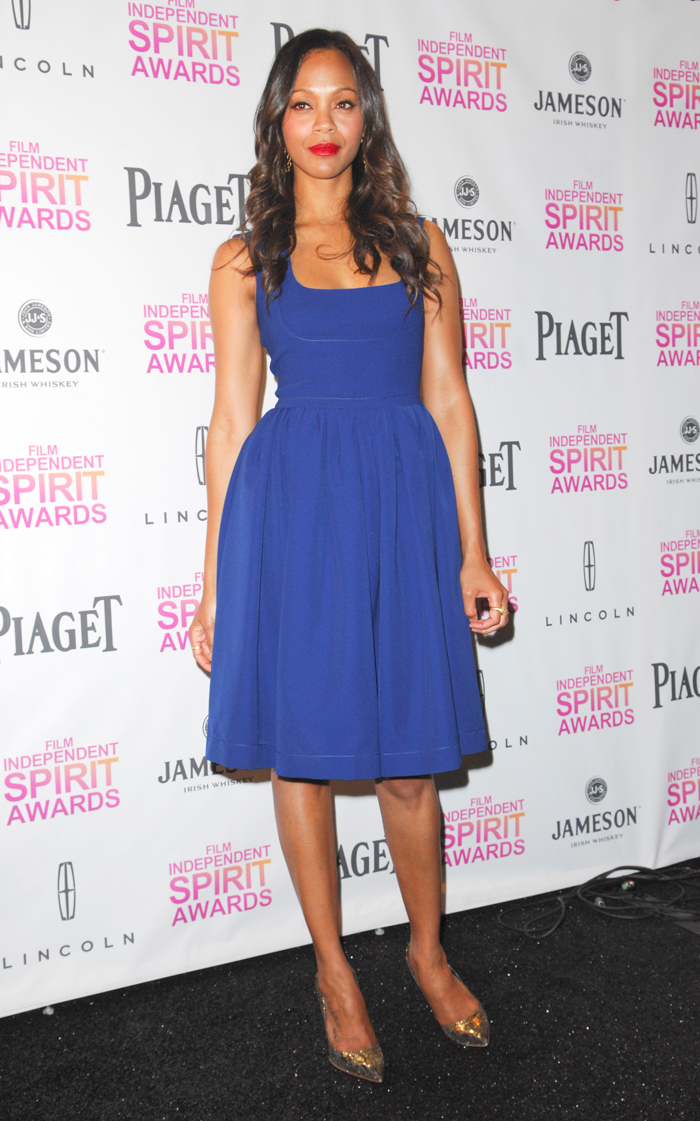 Last night, Zoe Saldana and Anna Kendrick led a press conference to announce the 2013 Independent Spirit Awards Nominations, and they were joined by Common as well. Lucky them, right? I'd love to be accompanied nearly anywhere by Common, and the Spirit Awards are sort of exciting too because they are known as a good indication of what will be nominated at the Oscars.
I've included a partial list of the nominees at the bottom of this post, but it looks like Harvey Weinstein will be very satisfied that The Silver Linings Playbook leads the pack with several nominations including Best Feature, Best Female Lead (Jennifer Lawrence), and Best Male Lead (Bradley "Friendly Neighborhood Serial Killer" Cooper). Does this mean that we'll be seeing BCoop as an Oscar nominee? Bizarre. Oh, and Matthew McConaughey has been nominated twice, including Best Supporting Actor for Magic Mike! Kaiser should be pleased with this development, since she thinks McConaughey deserves an Oscar nod that role, and I agree. He was pretty fantastic in that movie.
Now let's talk about the fashion here. Zoe wore a very simple Preen dress in royal blue, and the color looks absolutely smashing against her skin tone and hair. I think she looks great here and much better than her usual fashion choices. The dress is playful and has a lovely shape to it, which balances out her usual severe manner of dressing. Zoe seems like she had a lot of fun in this dress and at the event. She's also wearing Rupert Sanderson heels (which are just okay), keeping the jewelry minimal, and highlighting her long, flowing hair. I think the lipstick would have been too much under other circumstances, but the bold red color is a nice contrast against the blue of the dress.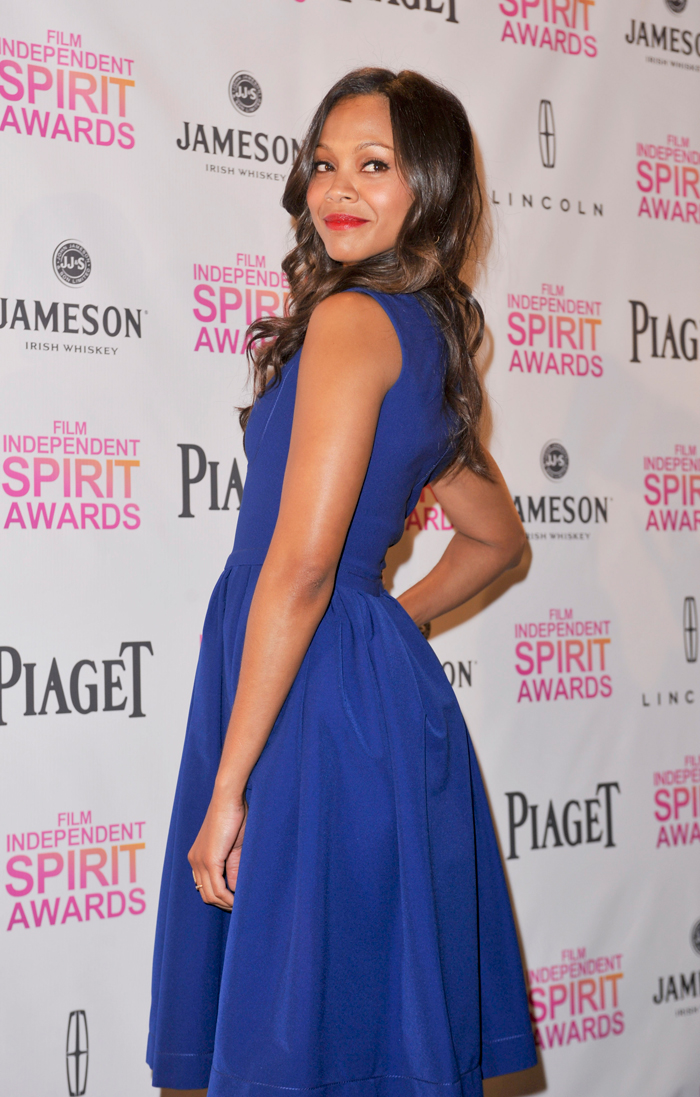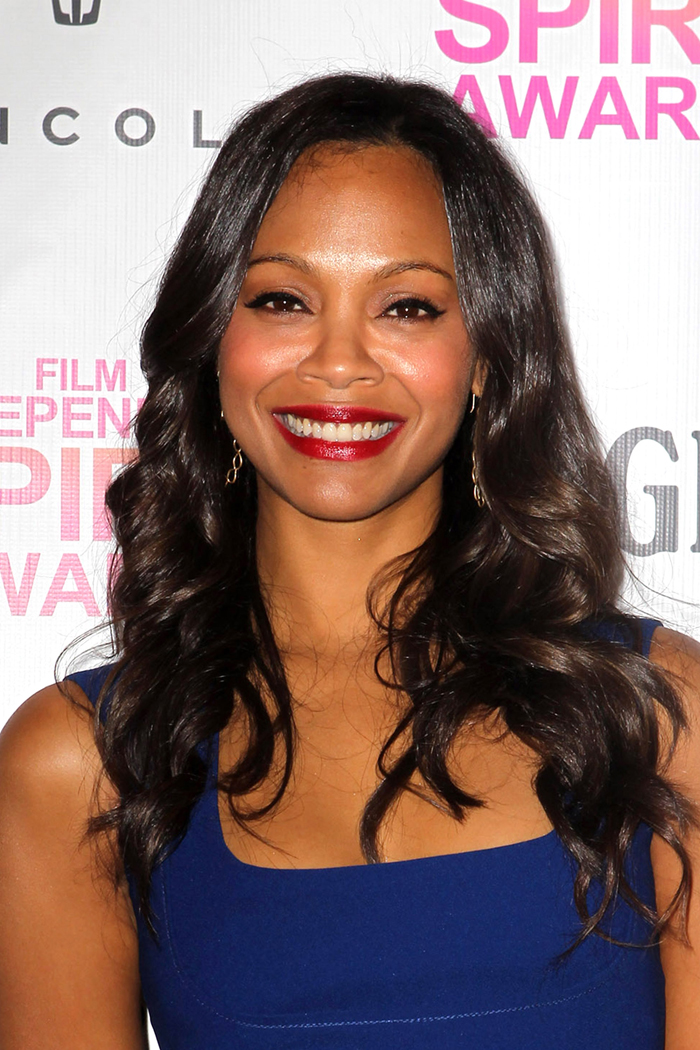 Anna Kendrick looked so pretty at this event in a Halston Heritage dress that I'd like to label as ballerina pink but was probably more of blush pink/champagne. The dress was very flattering to her figure, and I am loving her silver Sergio Rossi shoes. Anna's fashion sometimes deviates a bit too quirky for my tastes, but she's a dream here.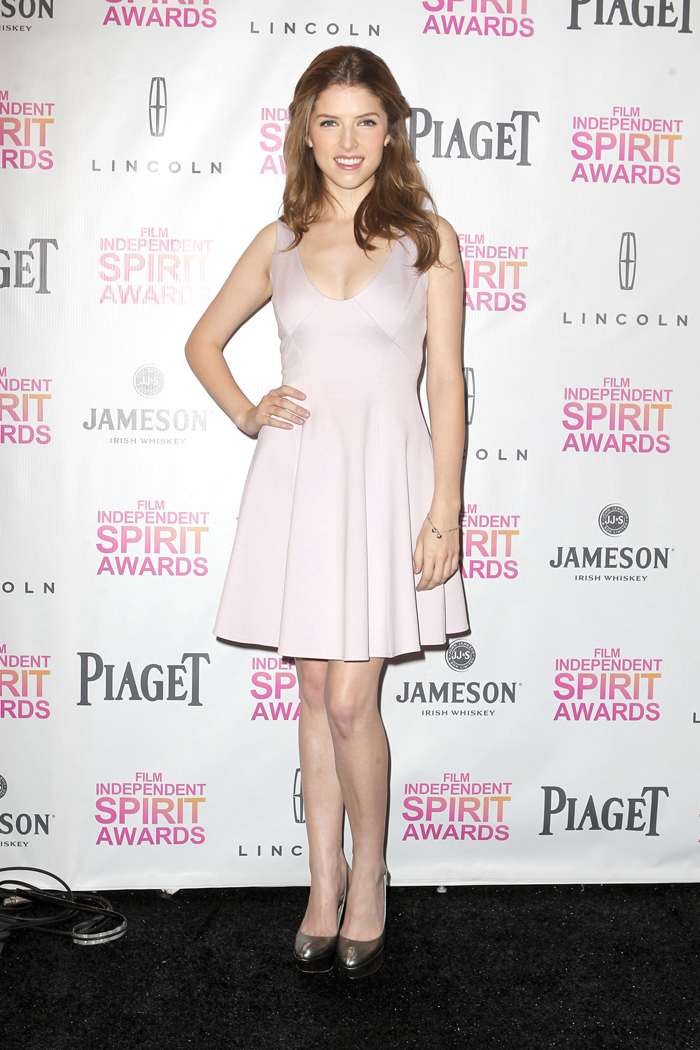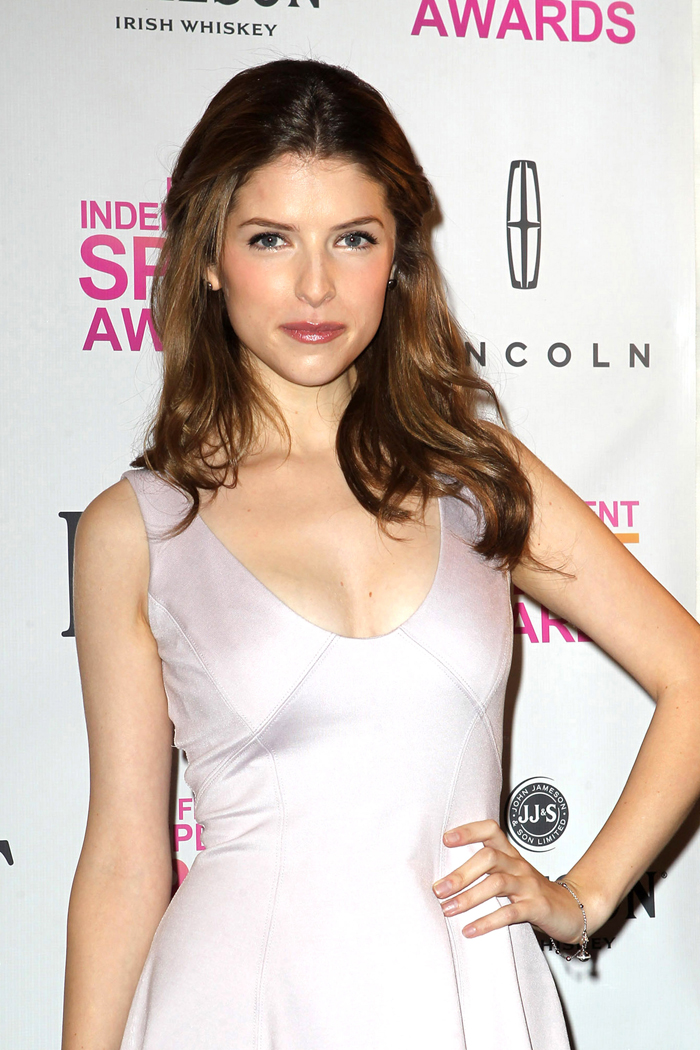 Best Feature
Beasts of the Southern Wild
Bernie
Keep the Lights On
Moonrise Kingdom
Silver Linings Playbook

Best Female Lead
Linda Cardellini, Return
Emayatzy Corinealdi, Middle of Nowhere
Jennifer Lawrence, Silver Linings Playbook
Quvenzhane Wallis, Beasts of the Southern Wild
Mary Elizabeth Winstead, Smashed

Best Male Lead
Jack Black, Bernie
Bradley Cooper, Silver Linings Playbook
John Hawkes, The Sessions
Thure Lindhardt, Keep the Lights On
Matthew McConaughey, Killer Joe
Wendell Pierce, Four

Best Supporting Female
Rosemarie DeWitt, Your Sister's Sister
Ann Dowd, Compliance
Helen Hunt, The Sessions
Brit Marling, Sound of My Voice
Lorraine Toussaint, Middle of Nowhere

Best Supporting Male
Matthew McConaughey, Magic Mike
David Oyelowo, Middle of Nowhere
Michael Pena, End of Watch
Sam Rockwell, Seven Psychopaths
Bruce Willis, Moonrise Kingdom
[From Spirit Awards 2013]
The complete list of nominees is available here. I'm just so pleased that McConaughey got nominated for both supporting and lead this year for his work in indie films. This is a major step up from the romcom hell within which he was stuck for several years. McConaughey is back, baby! But seriously, how did Bruce Willis get nominated for Moonrise Kingdom over Bill Murray? That man deserves all the awards forever.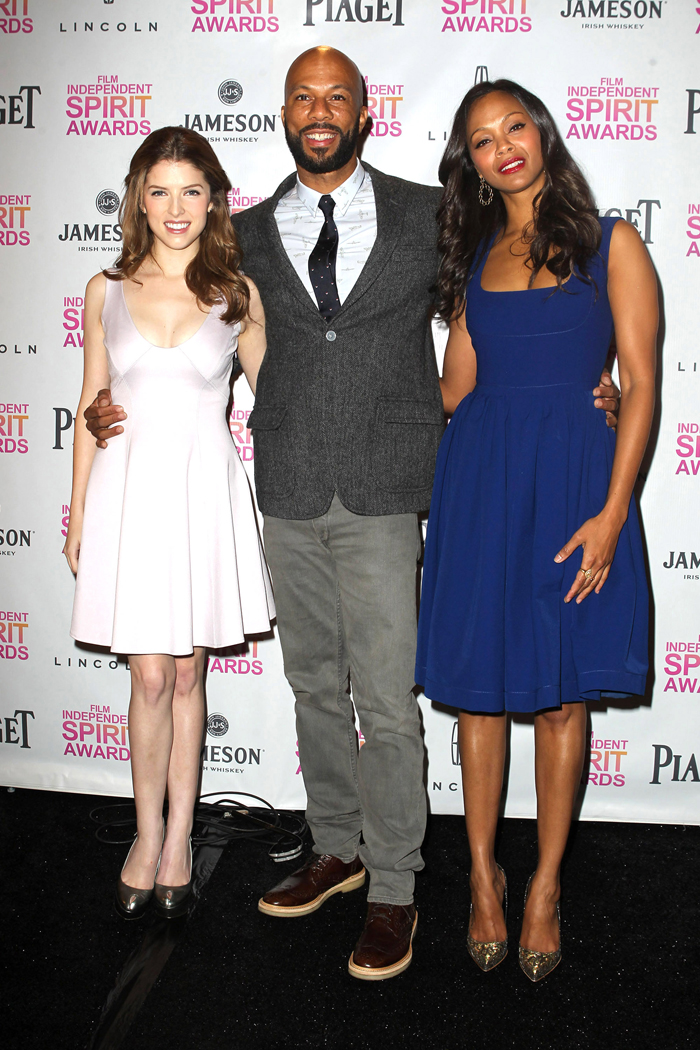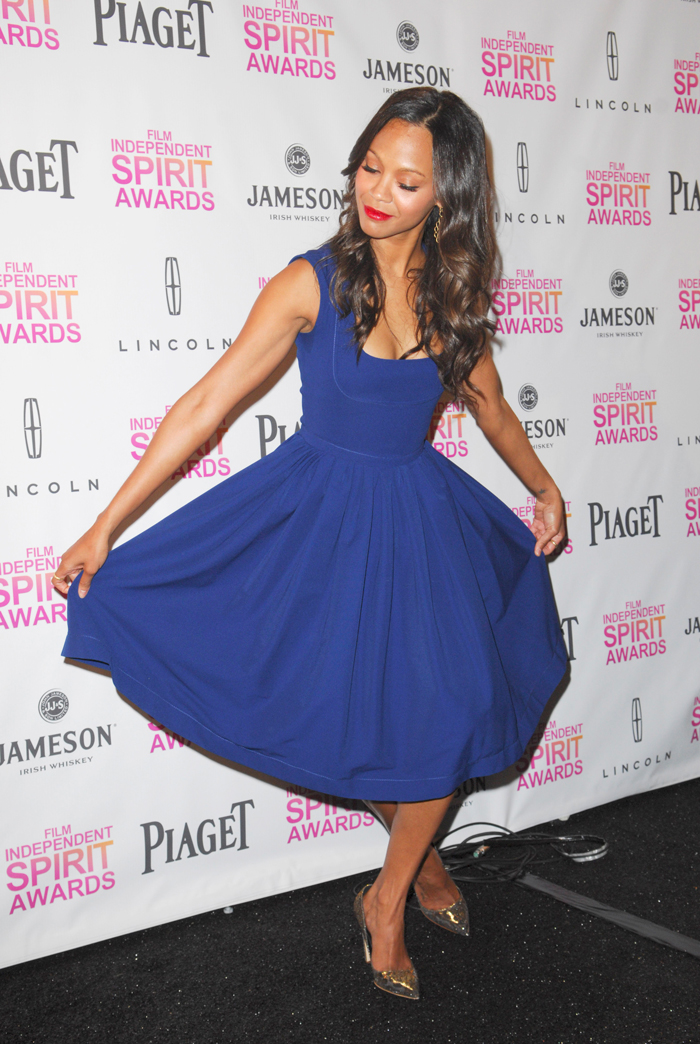 Photos courtesy of WENN