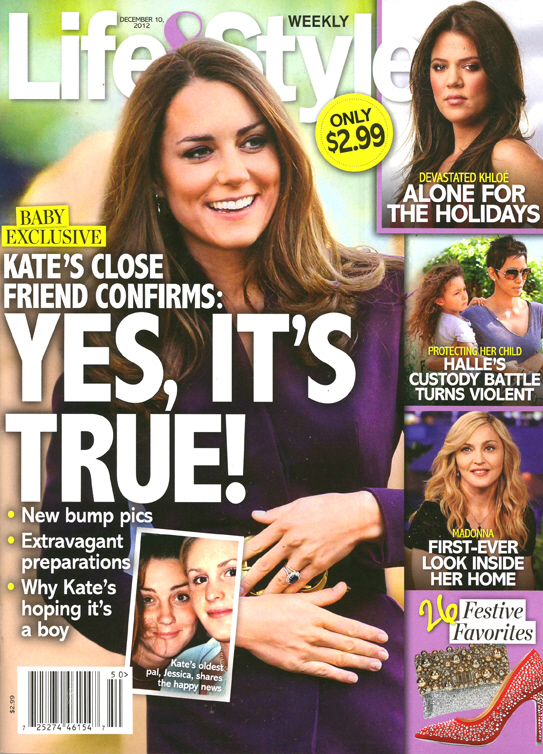 All of a sudden, Duchess Kate has some very gossipy friends. Do you believe that? Do you believe that the woman who abandoned any and all "solo" friends to make "couples friends" with all of William's people, do you believe that she now has some gossipy, tell-all friends? I don't believe it. Here's what I do think: I think Kate and her family have always been pretty good at working the media. I think the Middletons know that everyone has Royal Baby Fever and that the time has come for poor Kate to do her duty. So why not do her duty with the maximum amount of speculation possible? Thus, this story (which is getting wide coverage in America and the UK):
A baby is on the way! A close friend of duchess Kate Middleton, Jessica Hay, reveals to Life & Style that Kate and her hubby, Prince William, will soon announce that they're expecting.

"They're planning to make an announcement in December," Jessica reveals. "I have this on the highest authority, and it's not to be taken lightly. It's going to be wonderful, happy news when it's announced."

Jessica, who attended the exclusive Marlborough school with Kate at the age of 14 and was a guest at the couple's wedding reception last year, tells Life & Style that with the queen's Jubilee celebration over, Kate, 30, "was told to put on weight by the palace in May and that 2013 would be the year they have a baby." Jessica continues, "The royal family have been talking about William and Catherine having children for quite some time."

Prince William struggles to choose between starting a family and military duty

Jessica says that the royal couple's social circle is "all abuzz" over the expected baby announcement and the two could not be more ready to have a little one.

"William is much like Diana and will definitely be a hands-on dad and not rely heavily on nannies to raise his and Catherine's children," she tells Life & Style. "They both try to be as normal as possible in their private lives, and that of course is going to continue when they have children."
Yes. Babies!! ROYAL Babies!! Just concentrate on the babies!! Don't pay attention to how much Kate spends on clothes or how little work she does. Babies are the great cure-all. Anyway, yes… if Kate is already knocked up, then mazel tov. If she's not already pregnant, then she will be soon and good for her. Even though I'm looking forward to the official announcement and everything, and I'll totally be going crazy throughout Kate's pregnancy, I'm already finding this speculation exhausting.
More pics of Waity and Will in Cambridge yesterday: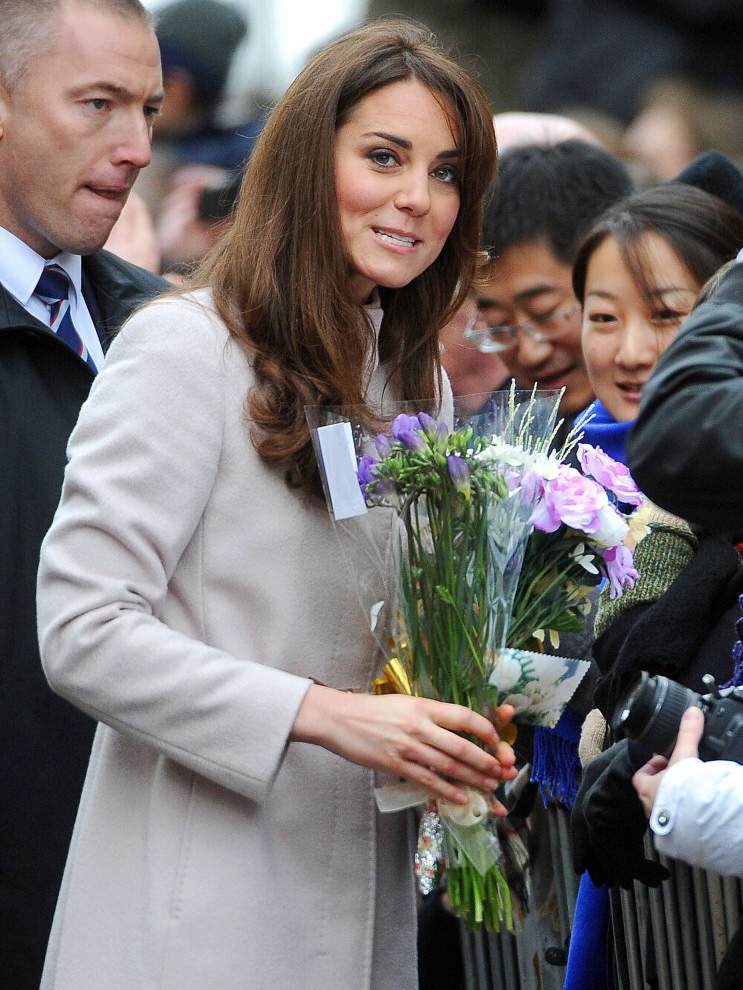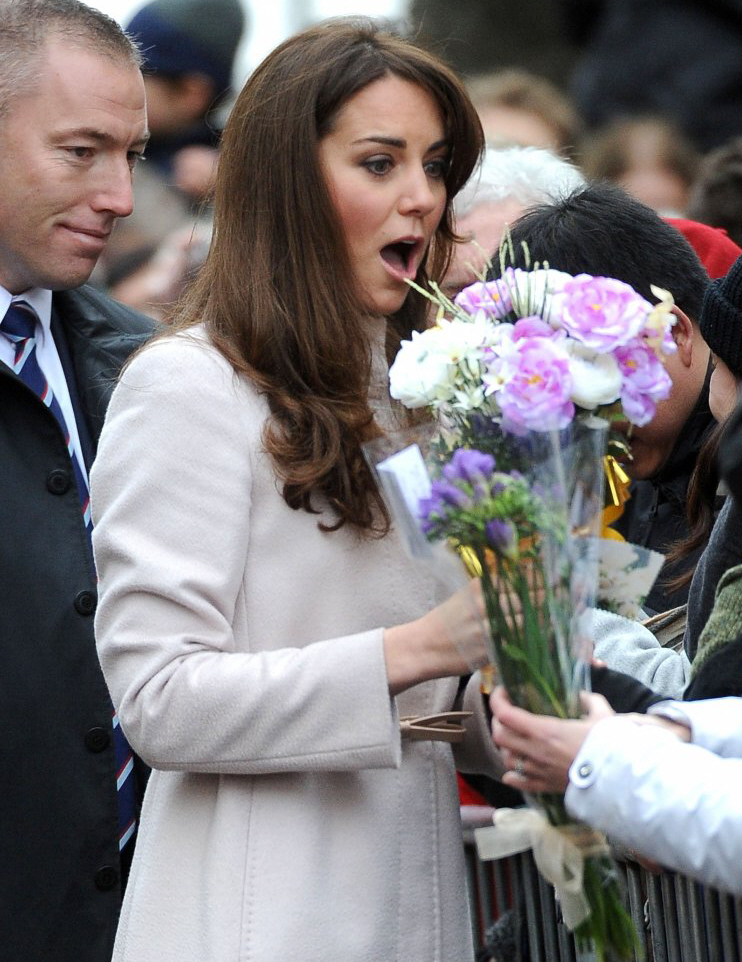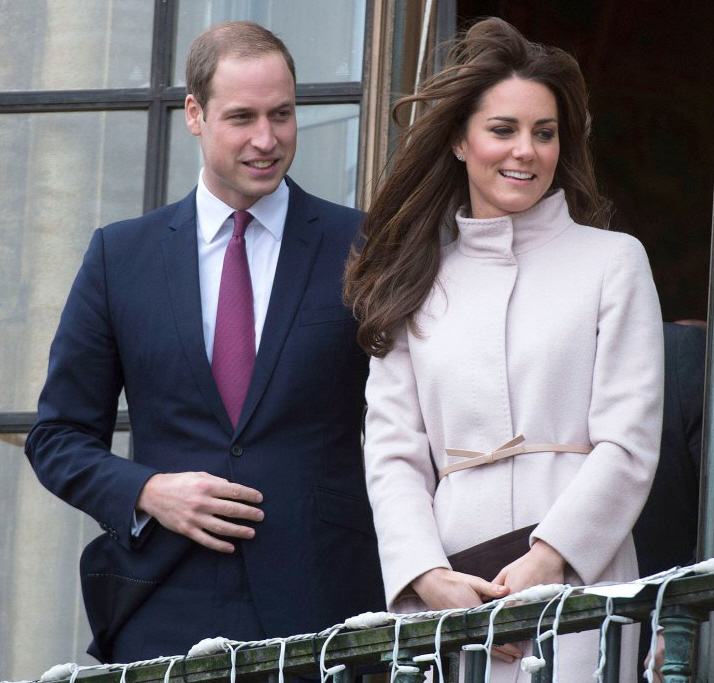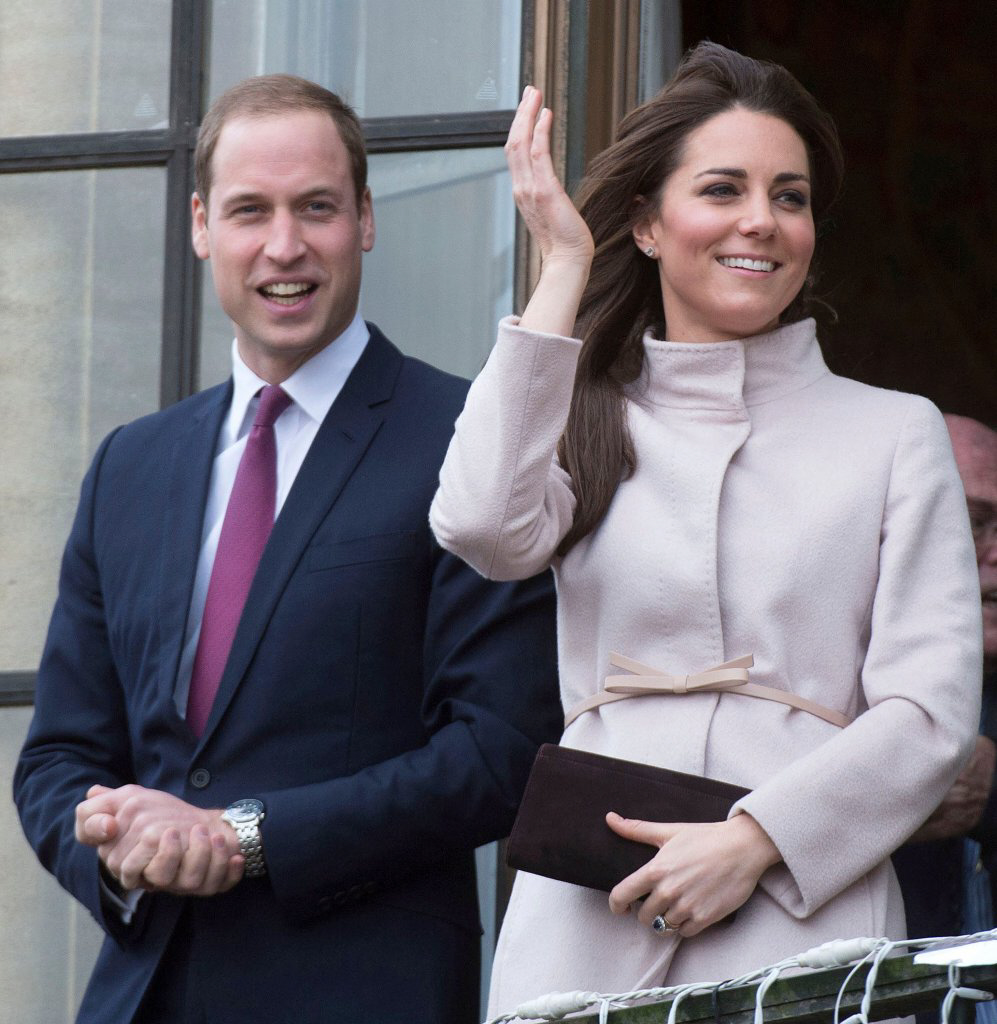 Photos courtesy of Fame/Flynet.