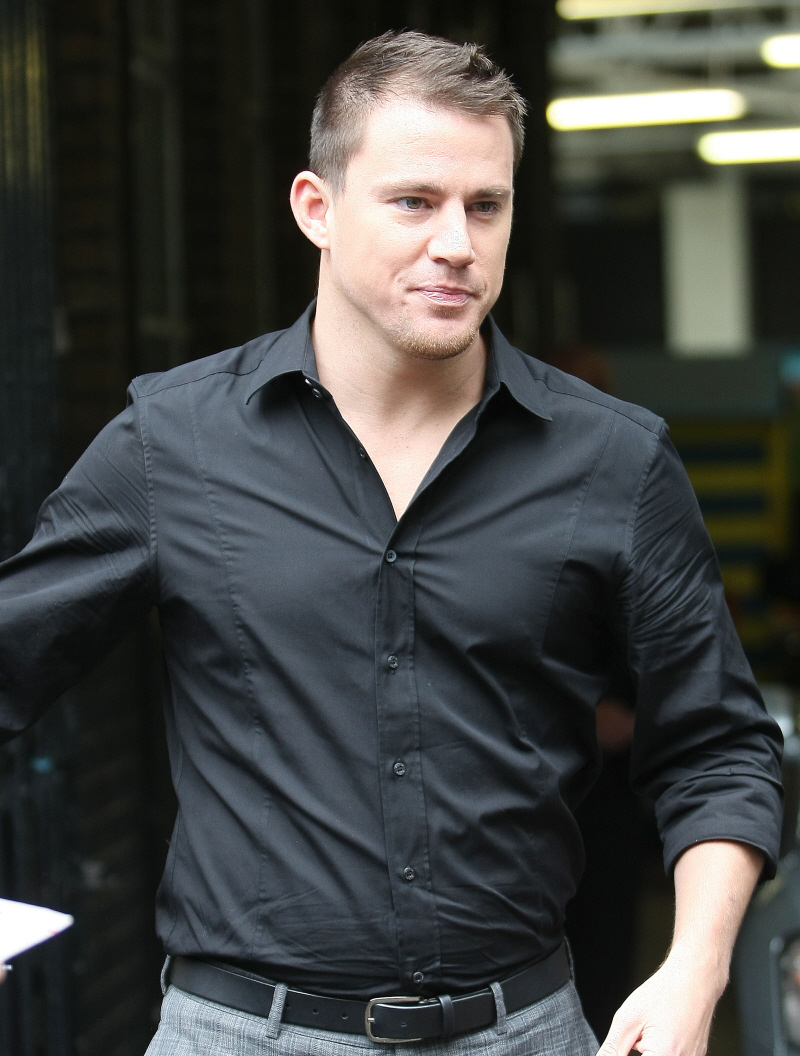 The case has been made over and over again for why this is The Year of Channing Tatum. We don't need to rehash it all, suffice to say that he's had a really great year, a career-defining year, and he's probably one of the most buzzed-about celebrities right now. Over the years, I found myself liking him more and more, mostly because he does come across as a basically decent dude who isn't trying to front like he's the second coming of Robert DeNiro. He gives a great interview, his marriage seems solid, he's not above putting on (and then ripping off) a pair of tear-away pants for charity, and he says he's eager to be a dad. What's not to like? Besides his acting, I mean (although I do think his acting is improving and he has natural comedic gifts). Well, according to the Enquirer, there are SOME people in Hollywood who have a severe case of The Bitters when it comes to Channing.
Channing Tatum has become too big for his britches, and his high-flying attitude is making him no friends in Hollywood, say sources. Despite the 32-year-old's aw-shucks demeanor, his ego has eclipsed his red-hot career, and insiders charge that he treats some of his fellow performers like dirt.

"I heard actors say, 'Channing is going to fall on his butt one day, and I want a ringside seat,'" a close source told The Enquirer. "There are a lot of actors jealous of his fame, but just as many see a guy who's a little too full of himself. If you see Channing around big-name producers or directors, he's bowing at their feet. But he barely gives lesser-known actors the time of day."

On the set of 'Magic Mike', Tatum repeatedly butted heads with costar Alex Pettyfer, say insiders.

"Channing had a producer's credit and acted like he owned the set," charged the close source. "Alex played a character based on Channing during his stripper days, and Tatum bossed him around all day until they nearly came to blows. And even though Alex was second billed, Channing pretty much had him cut out of any promotion for the movie."

Now Channing intends to become a Hollywood power broker in the mold of Brad Pitt and George Clooney.

"I don't want to do any more movies that I don't produce," he announced. But the close source warns his ego may bite him right in his aspirations, saying: "A lot of people are rooting for Channing to be knocked down a peg or two."
[From The Enquirer, print edition]
Re: The Magic Mike stuff – correct me if I'm wrong, but Channing WAS one of the bosses. His production company developed the film, based on Channing's own experiences, and Channing talked Steven Sodergergh into directing it. Magic Mike was Channing's baby, from start to finish. And Alex Pettyfer is a known punk, so I don't respect whatever shade he's trying to throw at Channing.
As for all of the other stuff… sure. I can see how Channing's Hollywood rise might upset some people (disgruntled, unemployed actors). But even if this story is dead-on and the worst you can say about Channing is that "he doesn't pay enough attention to barely employed actors," how is that any different than the way most celebrities behave in Hollywood? That being said, everything I've heard about Channing is that he makes friends wherever he goes and that he's building up some very powerful Hollywood alliances.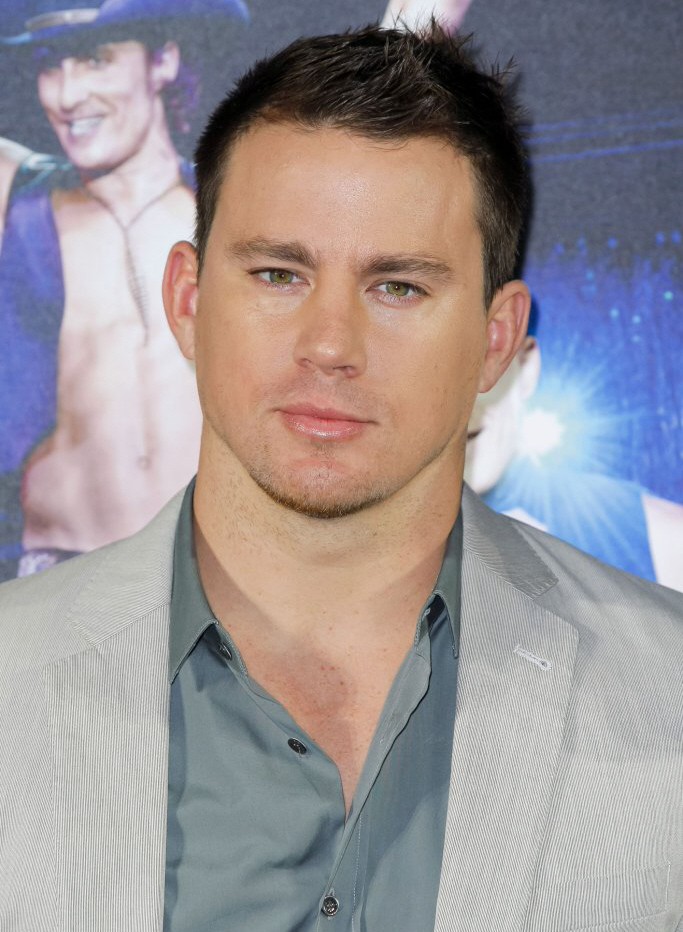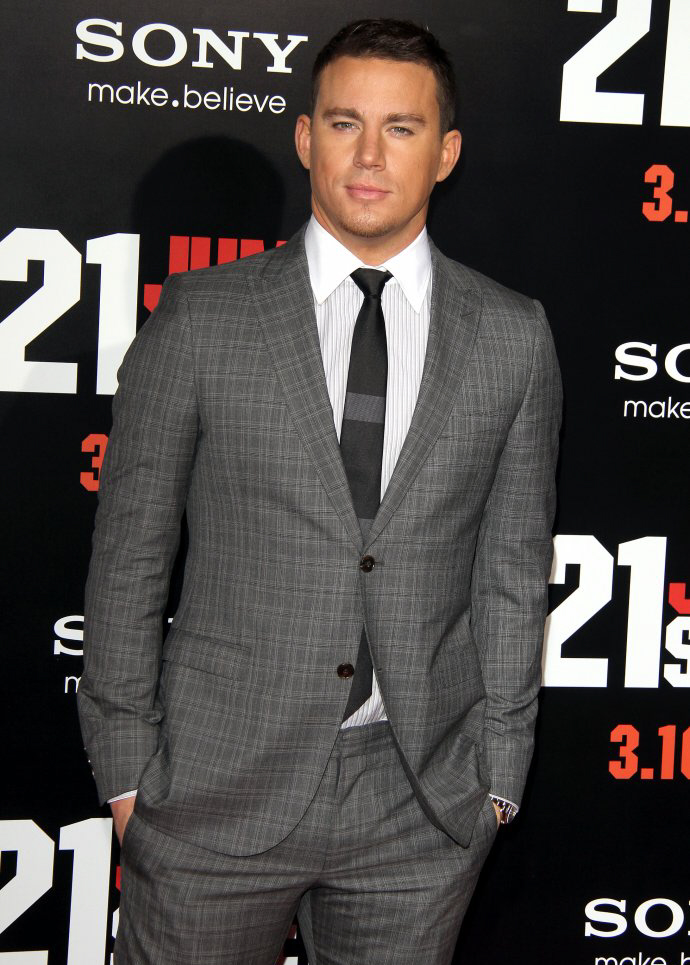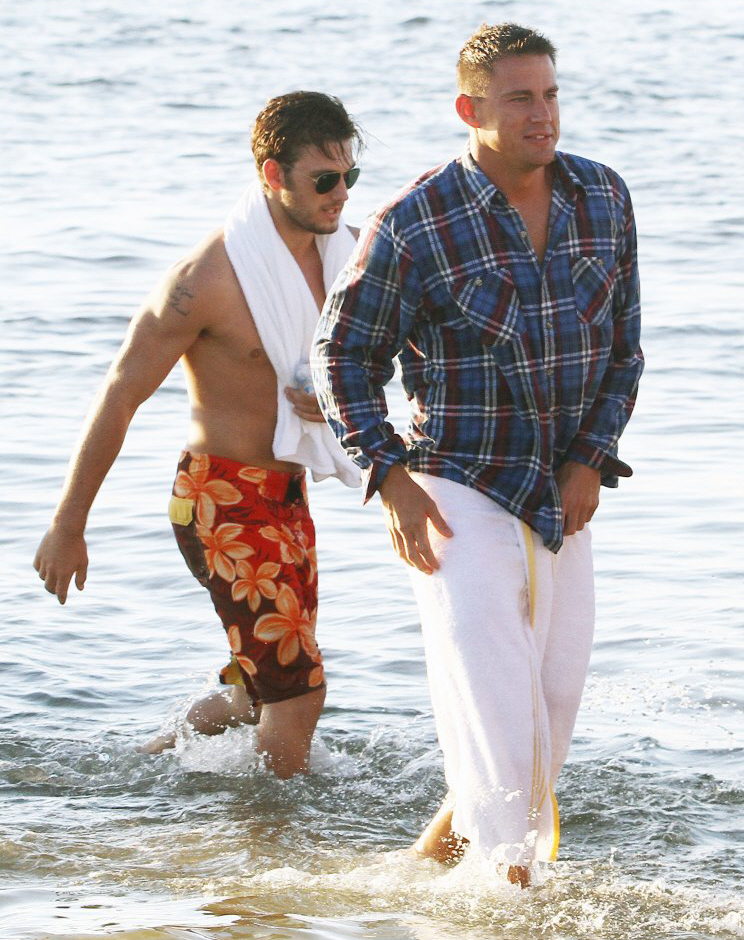 Photos courtesy of WENN, Fame/Flynet.