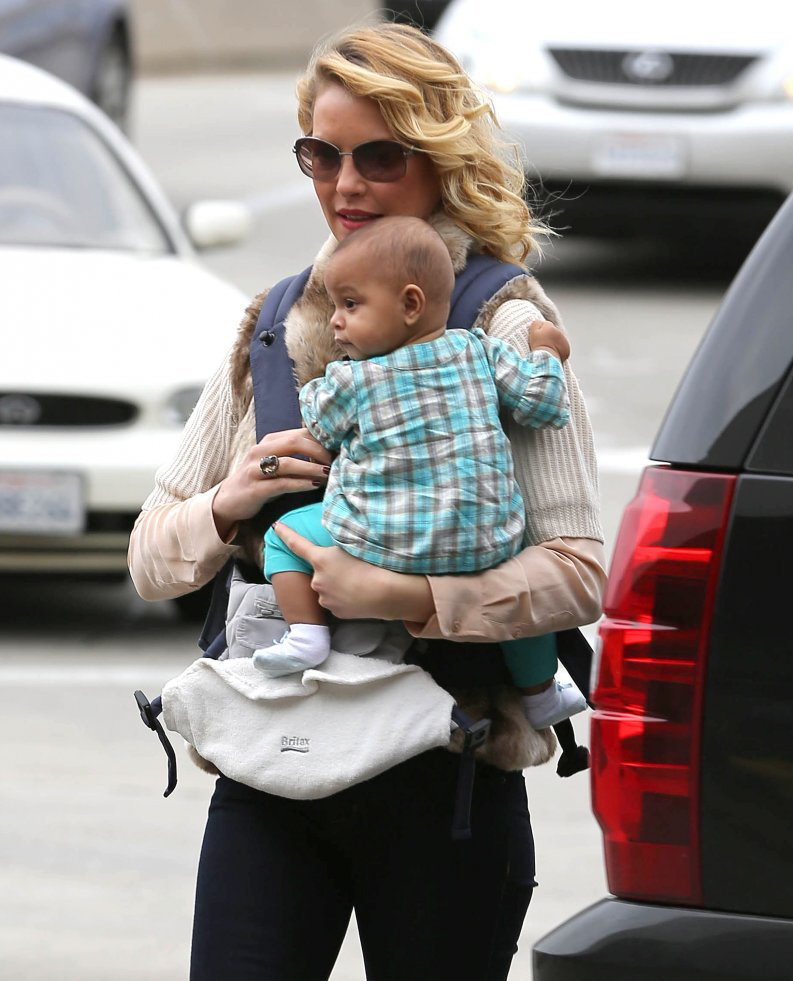 I thought Katherine Heigl and Josh Kelley adopted their second daughter in 2011, but no, it happened earlier this year. Back in April 2012, Josh and Katherine announced that they had adopted their second daughter Adalaide Hope. At first we didn't really know anything other than the name (and that only came out a few weeks later), and Katherine and Josh haven't been pushing baby photo ops for Adalaide either. They didn't at first with their first daughter Naleigh either – they adopted Naleigh from South Korea in 2009, and it took at least a year before we started seeing Naliegh regularly (and even then, not so much).
Well, now we finally have clear, closeup photos of Adalaide! Other sites have had clear pics of her in the past few months too, so I don't know what to tell you. Maybe this is the first time Heigl was like, "Yes, everyone, photograph my baby!" Katherine was traveling with her youngest daughter yesterday, and I have to say… I'm kind of surprised by how small Adalaide is! When Katherine and Josh adopted Naleigh, she was already 10 months old, and I kind of thought there was a possibility that they adopted another older baby, but no. I'm guessing they probably adopted Adalaide when she was only a few months old at most. The Mail identifies Adalaide as "eight months old" right now… meaning she was born in late March? Something like that. Reports are mixed as to where Adalaide comes from, but most American sites (like Us Weekly) say Katherine adopted Adalaide from Louisiana. In any case, she's adorable! Her eyes are so expressive.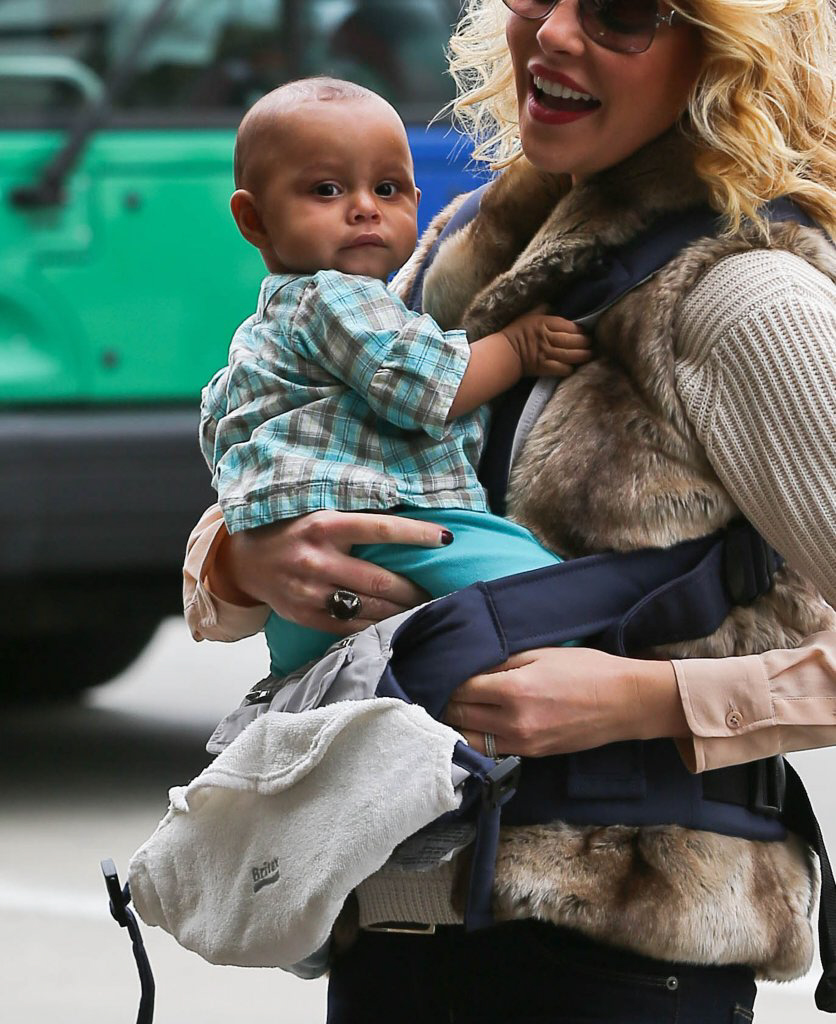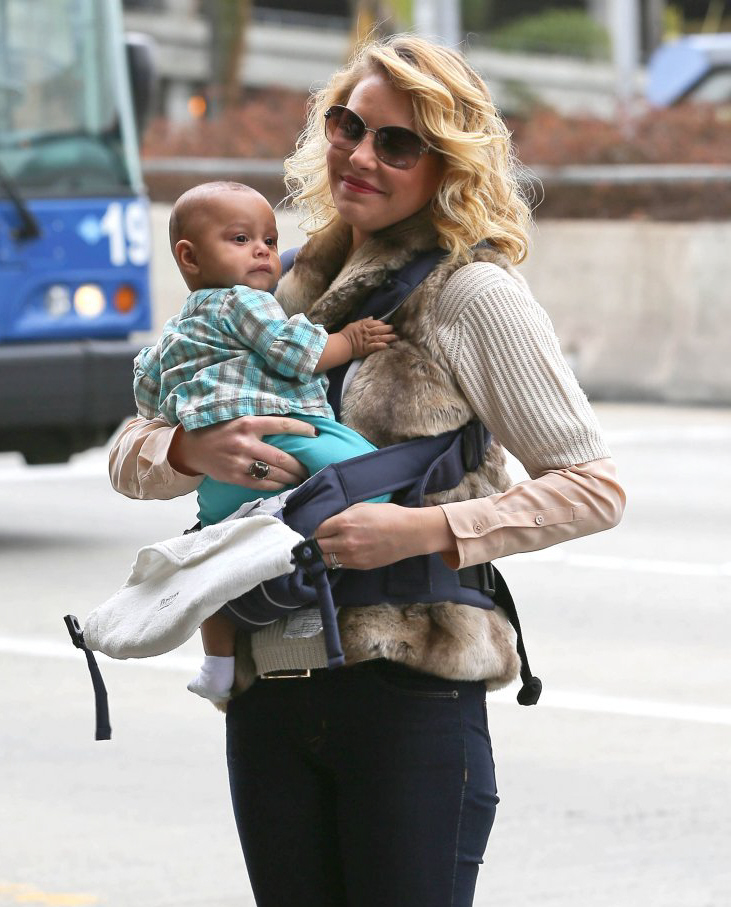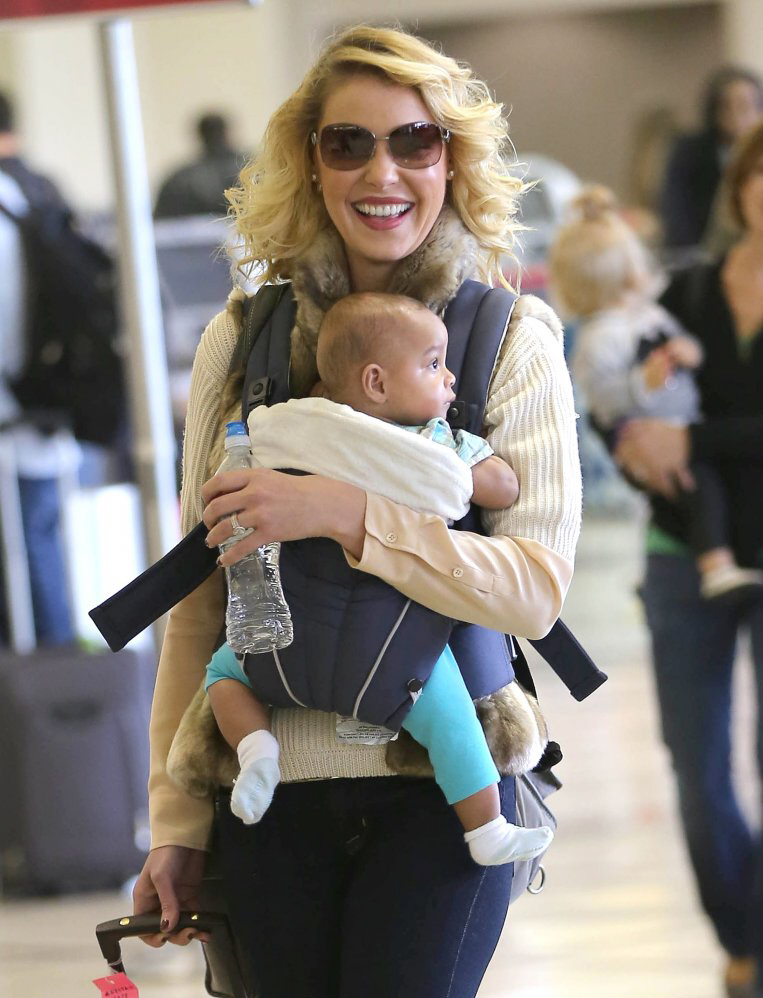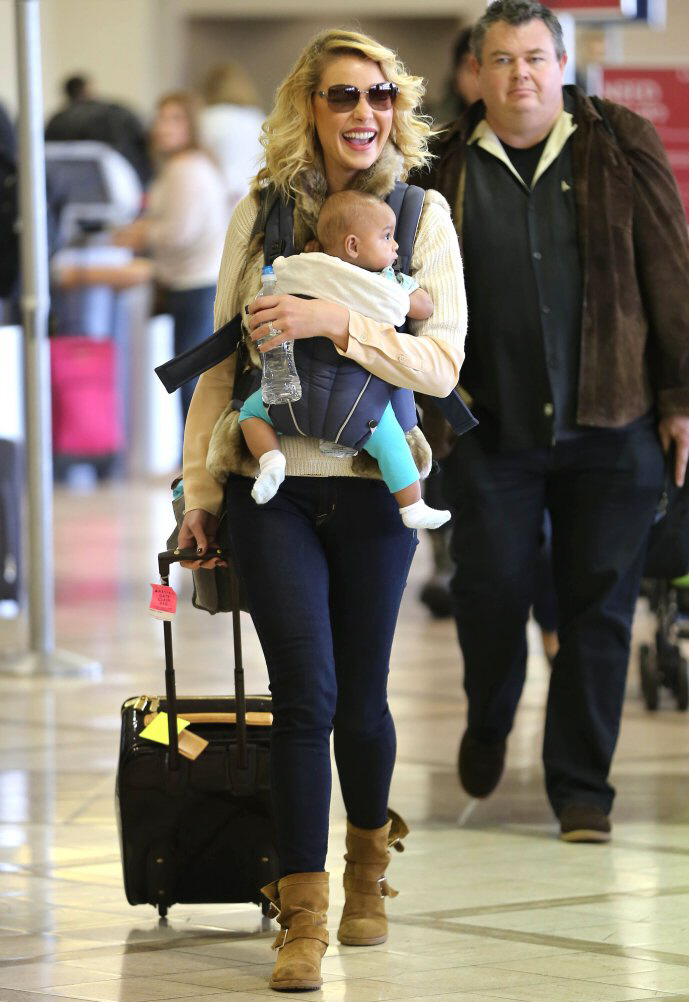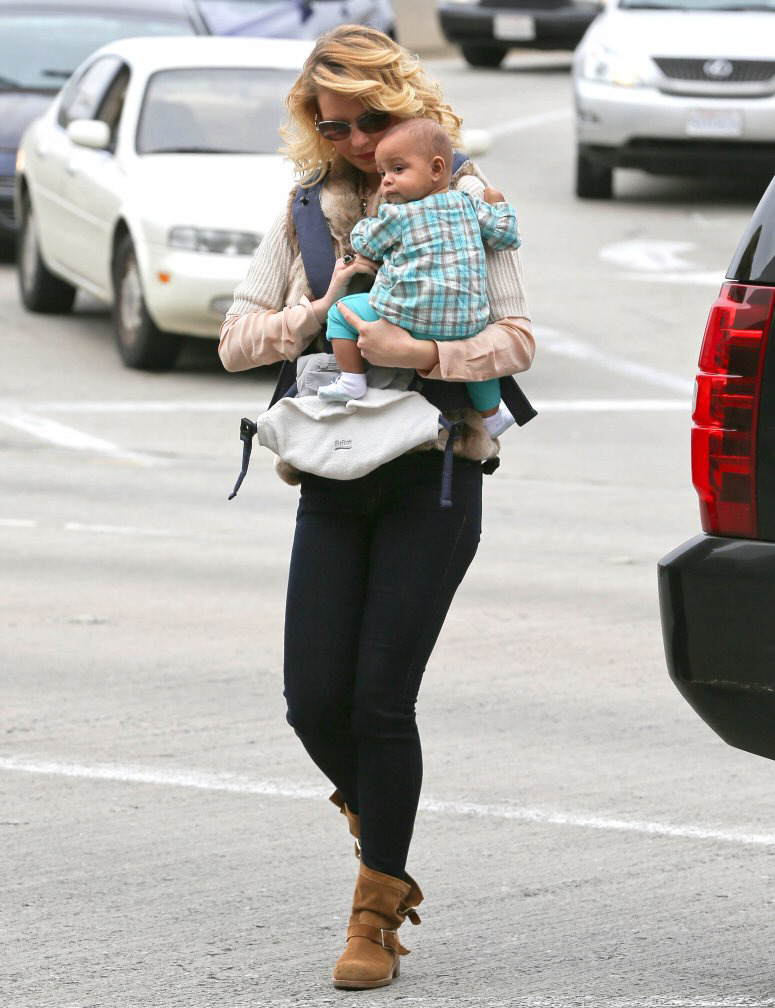 Photos courtesy of Fame/Flynet.