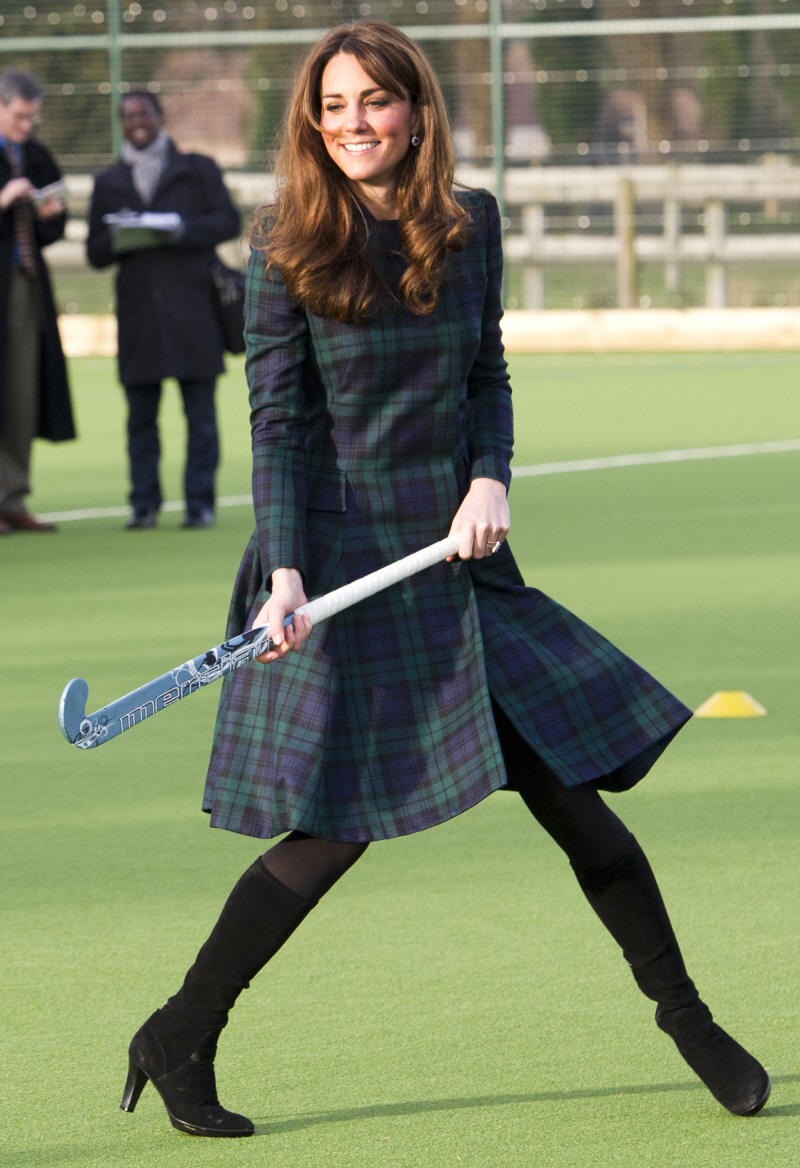 I kept waiting to get these photos in on Friday, but we only just got access to them. These are pics of Duchess Kate doing an appearance at her old school St. Andrew's – that was like her middle school and high school elementary school, for those Americans looking for a comparison. November 30th was "St. Andrew's Day" and to mark the occasion, Kate made an appearance, spoke to some kids, played field hockey and made a speech! She was the first to play on the school's new Astroturf, and she unveiled a plaque too. She's a former field hockey player, and it looks like she's still got some moves, right? I'm actually impressed that she played with the girls while she wore those heeled boots. She looks very graceful. I would be on my ass with a broken ankle.
Kate's dress/suit thing is Alexander McQueen. I like it! I like a dark tartan, and those colors look good on her. Kate loves a full skirt, and I think the outfit on the whole is cute. I'm including some full-length profile pics of Kate too, where you can see that unlike so many of her outfits, this McQueen doesn't emphasize her tiny waist. Her mid-section does looks slightly larger, but I can't tell if it's just a weird cut, or heavy fabric… or a BABY.
Would you like to hear her speech? Now that I've realized that her speeches sound like they were written by Bridget Jones, I can't get it out of my head.
Stylistically, this is probably her best public speech to date, although she has set the bar pretty low for herself. I wanted to yank her new bangs back – you could tell that they were irritating her and she longed to fuss with them after they kept falling in her left eye. But overall, she did a better job memorizing the short speech and she sounded less nervous. You can read more about her appearance here.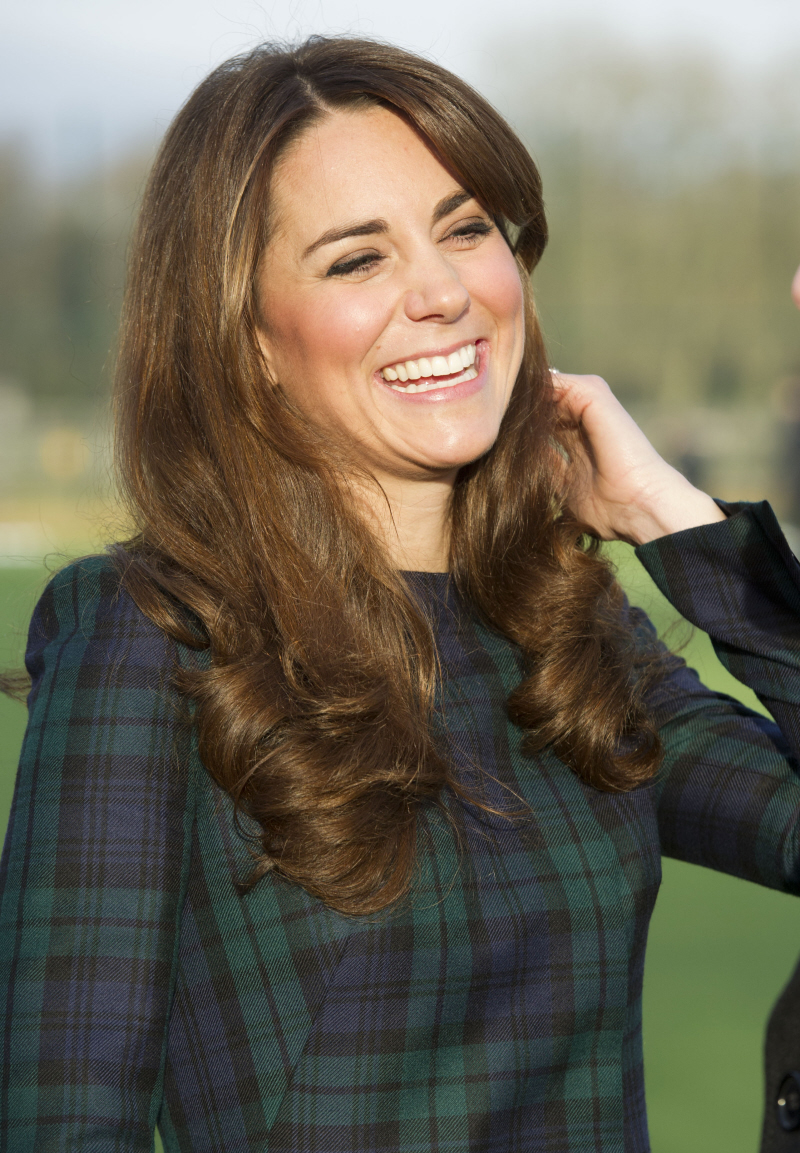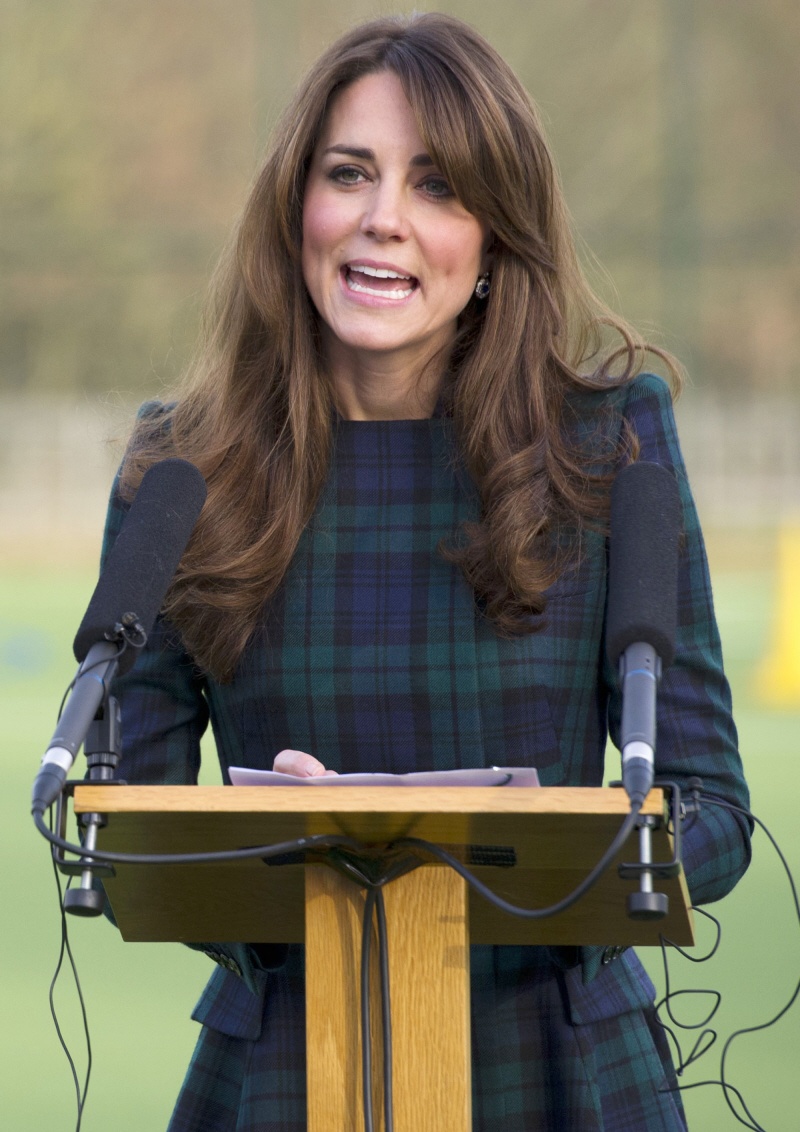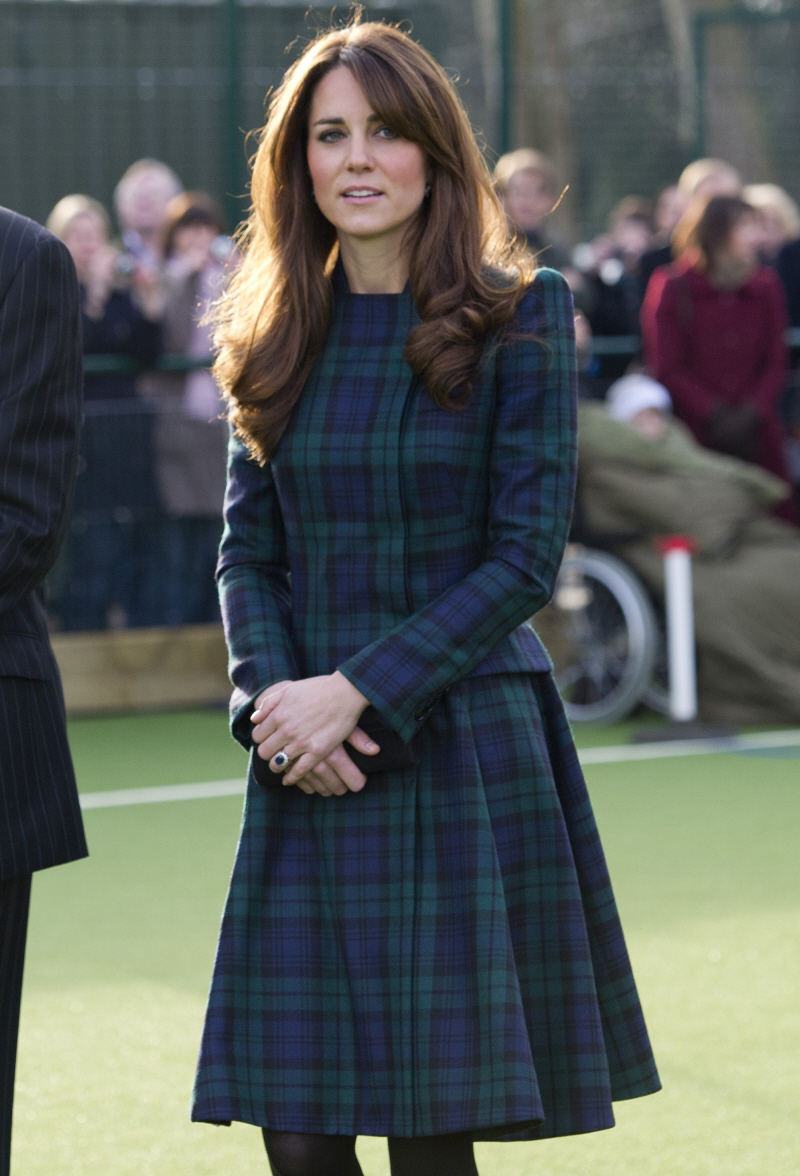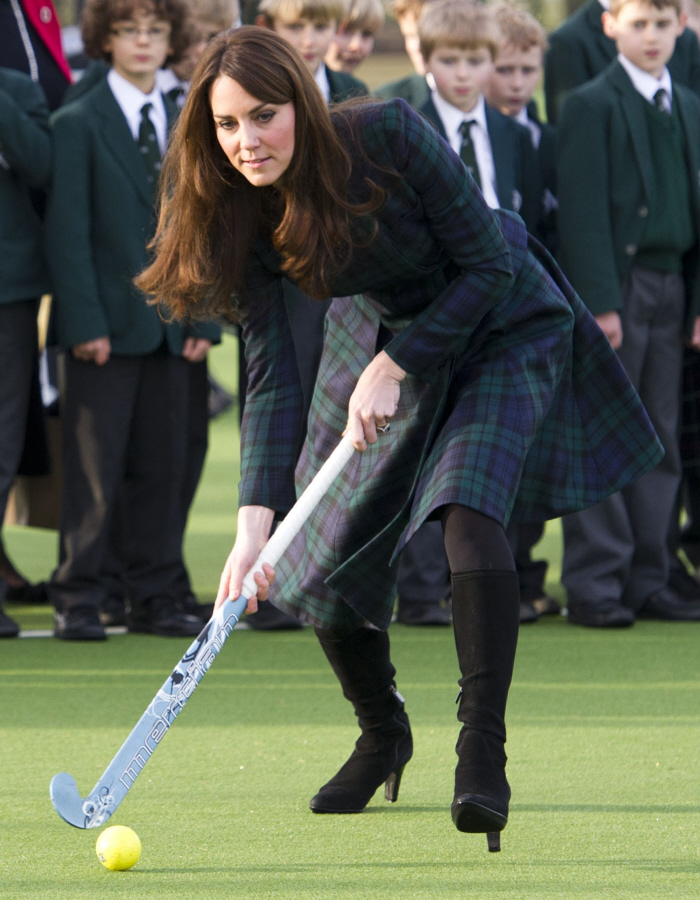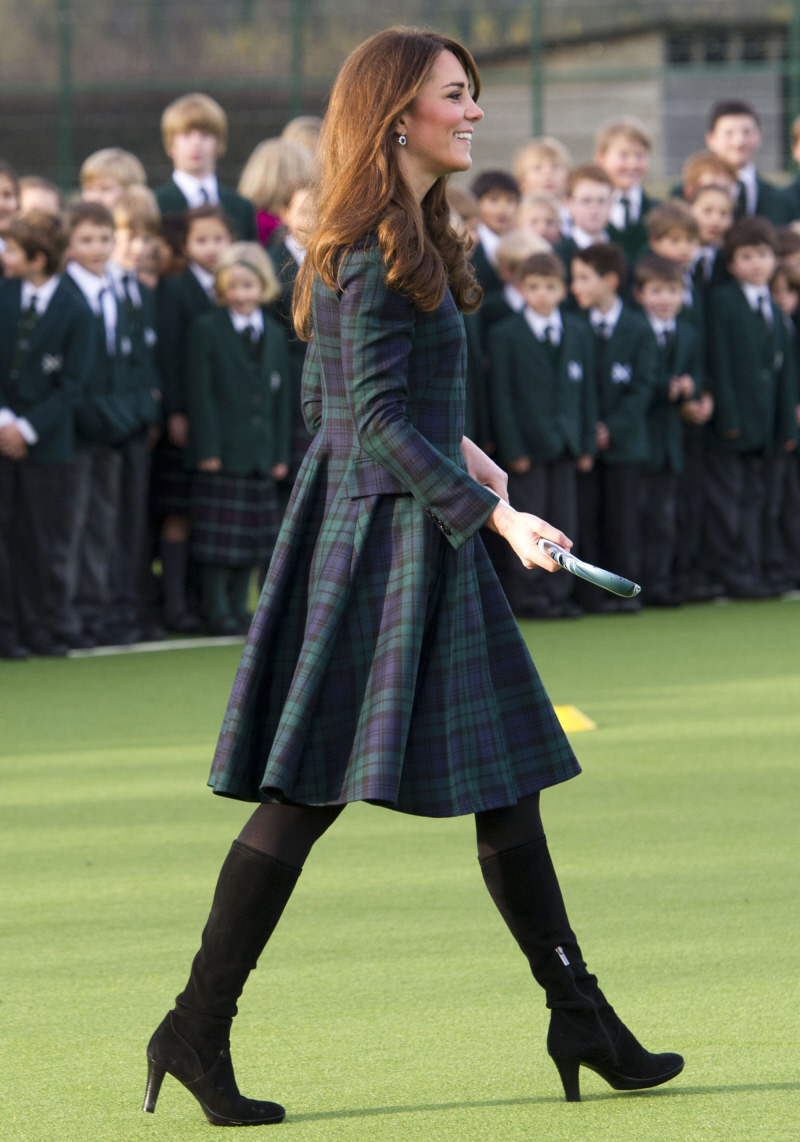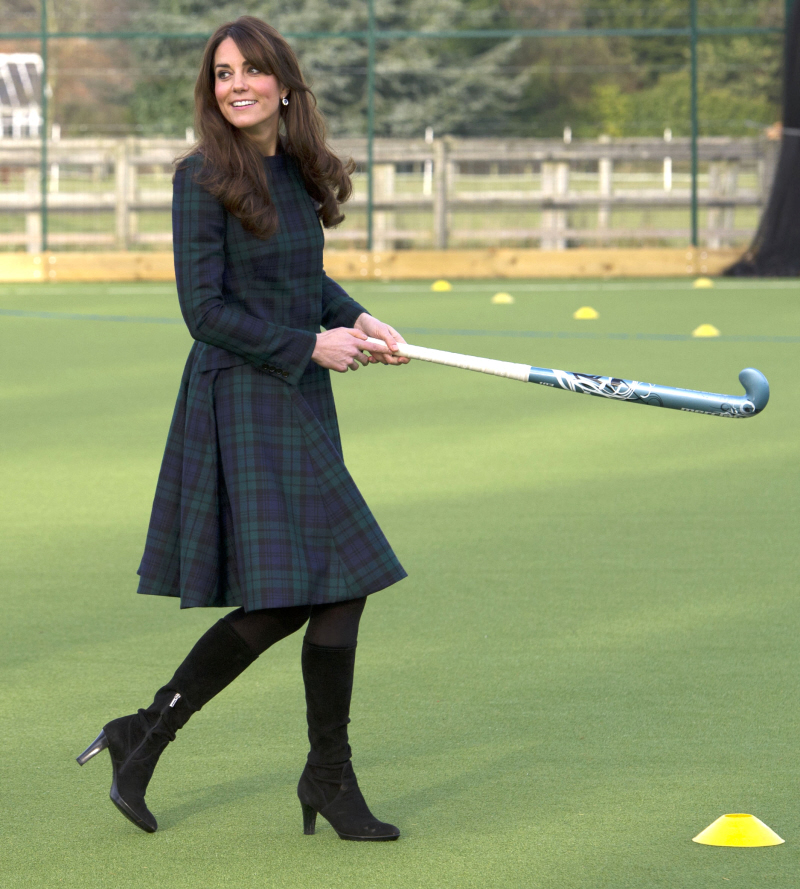 Photos courtesy of WENN.com.