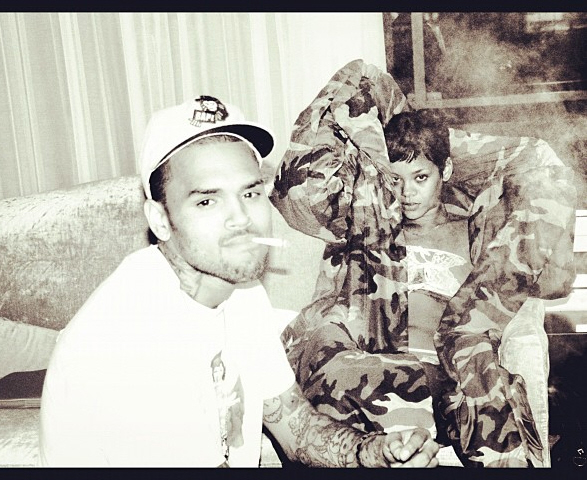 This is just so you know – Rihanna and Chris Brown are still tweeting and Instagram'ing photos of themselves together. As we discussed last Friday, they can talk about their relationship being "Nobodies Business" but they keep shoving it in our faces because they want us to know about it, and they want us to discuss it. Anyway, Chris Brown posted the header photo on his Instagram over the weekend. He posted it with the message, "What would music today sound like if these kids didn't exist?" I have an answer to that question, but I doubt Rihanna and Chris want to hear it.
By the way, did you hear that Chris (who is a Giant, Sucky Baby) has reactivated his Twitter account? He "deleted" it last week after he got into a beef with comedian Jenny Johnson (after she successfully trolled him and made him lose his temper like the Hulk). So far, Chris has only tweeted one thing since reactivating his account: "#CarpeDiem". Do you think he knows what that means? Hollywood Life says Rihanna was the one who convinced him to come back to Twitter:
Chris Brown is back on Twitter and that's thanks to Rihanna. The "Nobody's Business" singer told Chris to ignore the haters and brush off the negative comments made by comedienne Jenny Johnson.

"She told him not to let anybody take him to a place of anger like that," a source EXCLUSIVELY reveals to HollywoodLife.com. "She told him he can't let people get under his skin and irritate him and she also told him that he better not let anyone make him sign off Twitter.

Our source also says Rihanna told her man, "Baby, your fans need you on Twitter and it's a good place where you can say whatever the fu** you want. So get back on it and do you."
I don't really have an opinion one way or the other as to whether Chris keeps his Twitter. I think it's kind of funny that he's so easily trolled, and I don't think it's funny at all how easily he loses his temper. But better for him to rage out on Twitter than on Rihanna's face, you know?
As for Rihanna… apparently, Chris gave her a gift: a yellow gold Christian Lacroix choker. She tweeted a photo of herself wearing the choker with the caption, "He told me 'you better not give it away.'"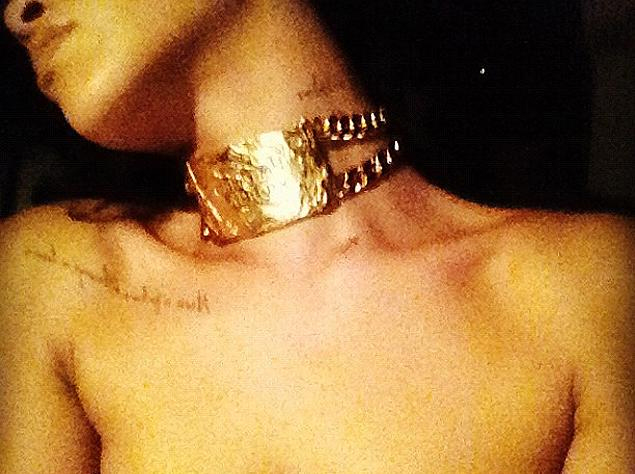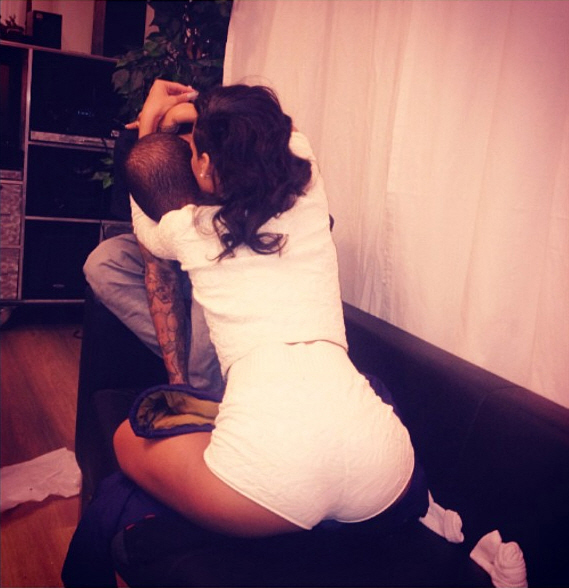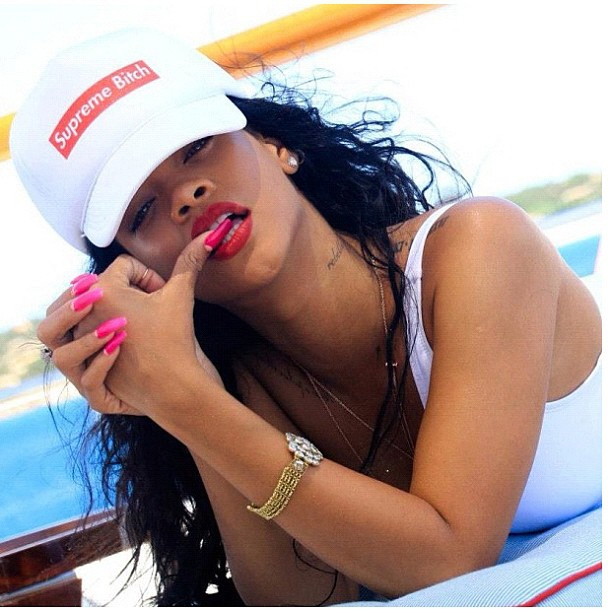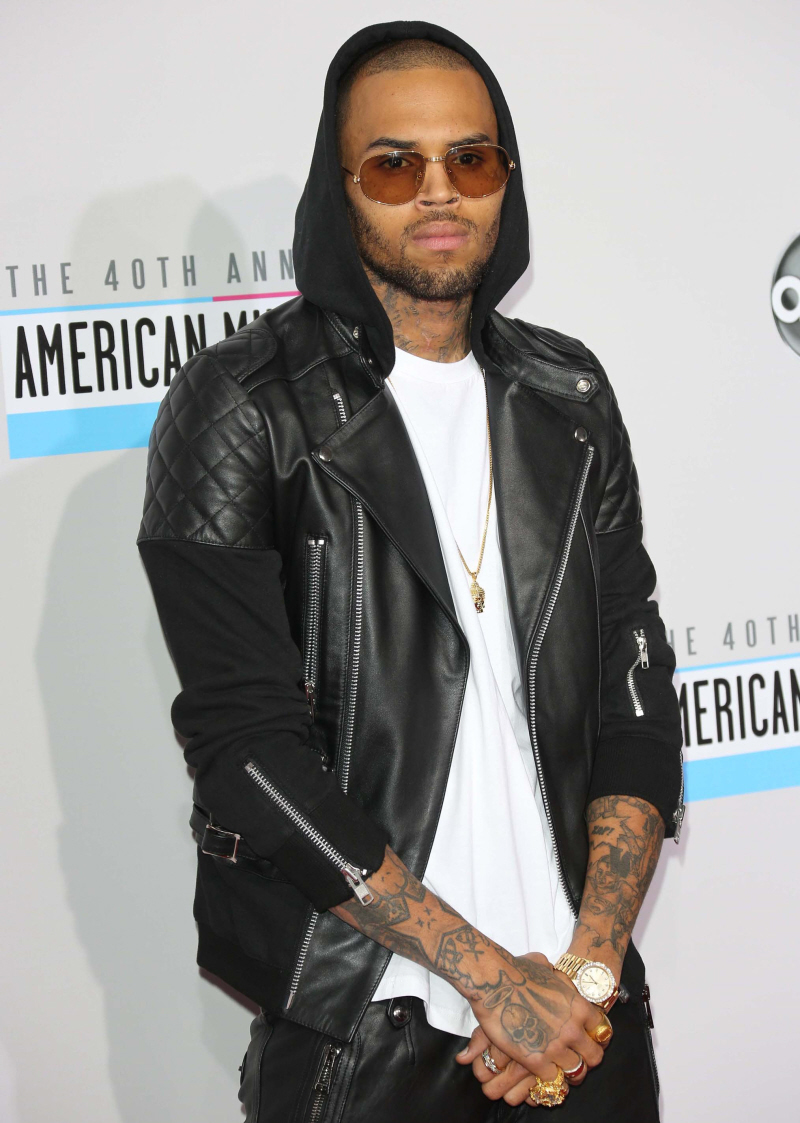 Photos courtesy of Chris's Instagram, Rihanna's Twitter, WENN.com.