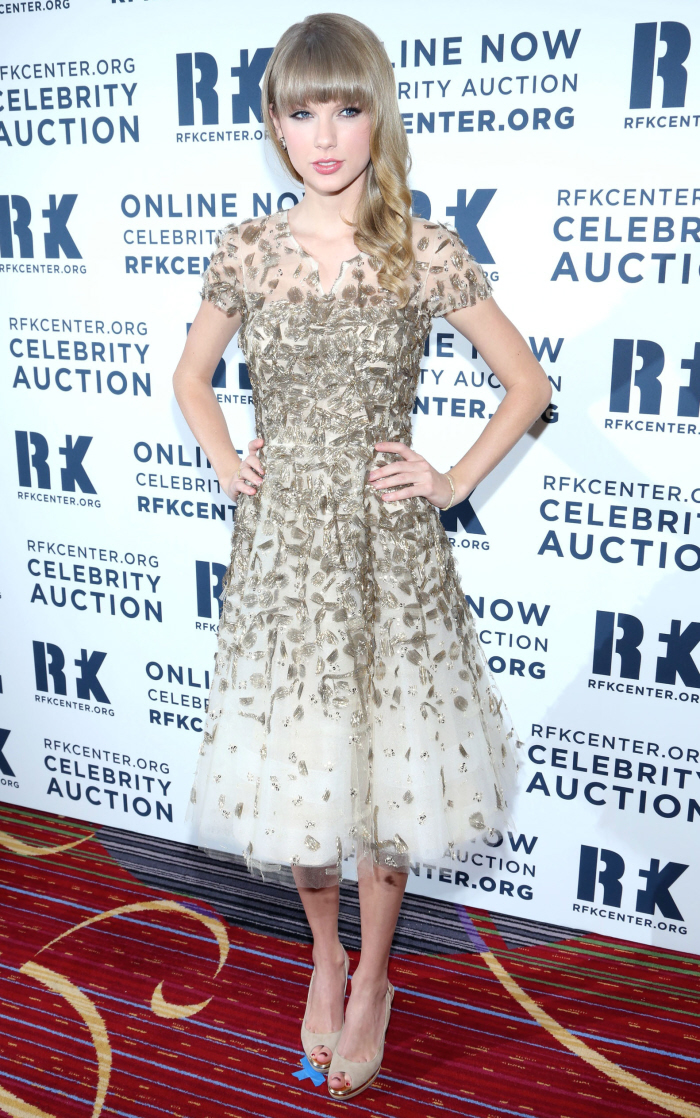 Here are some new photos of Taylor Swift at last night's Ripple of Hope Awards Dinner in NYC. It was held at The Robert F. Kennedy Center for Justice and Human Rights, and many Kennedy family members were in attendance. Swifty had to attend because the Kennedys were giving her an award. So, was Conor Kennedy there? No. He was not. He was in school, for the love of God. It's so funny to me that the Kennedy family – as a whole – has been dragged into Swifty's teenage girl-drama. Apparently, Swifty looked "glum" at the awards and as soon as she could, she bolted from the ceremony. She went to her hotel, changed into a little black dress and hit up the One Direction concert after-party to see her new boyfriend Harry Styles. AMAZING.
She might well be never ever getting back together with Conor Kennedy but Taylor Swift wasn't about to forget him (and his alluring family) on Tuesday night… as they presented her with an award! That's right, the in no way awkward presentation took place at the RFK Centre's annual gala in New York hosted by the infamous clan themselves.

Taylor was awarded the 2012 Ripple of Hope Award and despite the fact she popped herself into an appropriately glittering gold gown, her face spoke of unhealed wounds. Conor, 18, didn't attend and although 22-year-old Taylor has moved on with One Direction's Harry Styles, also 18, she looked glum to be at an event hosted by his family without him.

Conor's father, 58-year-old Robert F. Kennedy Jr, and his actress girlfriend Cheryl Hines, 47 best known for Curb Your Enthusiasm, attended but spent the night cosying up to 26-year-old actress Dianna Agron. Taylor did pose with Conor's Aunty Kerry and his Aunty Rory on stage, Rory was one of the clan to wax lyrical about Swift.

Rory, who helmed HBO film Ethel about her mother, said of the star during the youngsters summer romance: 'I think she's fantastic and I couldn't be more thrilled. She's a good friend of our family and we all adore her and love her. It's great to have her around.'

Of course, giving well known philanthropist Taylor an award is a good way of making her less likely to write a song about Conor (as she is wont to do about her exes) but it seems that the beautiful blonde may have reconciliation on her mind.

According to Hollywood Life though, Taylor is still in contact with Conor and the Styles romance is just a mere flirtation. Which would be wise considering the young lad's track record with the older ladies.

Whereas, Taylor's bond with Conor seemed deeper… even with the rest of the family as she spent much time at the Kennedy family compound in Hyannis Port. She even earned the approval of Kennedy matriarch, Ethel, who commented that she was quite smitten with the Grammy winner.

However, the fling is still flinging for now as Taylor left the ceremony as soon as her obligations were fulfilled to head over to the One Direction concert after-party… after changing into a LBD.
I wonder how that goes down in the Kennedy family. Does Rory go to Conor and tell him everything that Swifty said, every glum look and every awkward pause whenever certain subjects come up? What's weird is that some members of the Kennedy family seem to be actively trying to get Swifty and Conor back together. And you know what? This Harry Styles thing isn't going to last. Swifty's relationships usually only last 3 to 4 months on average, and I have doubts as to whether Swifty and Harry will last beyond even New Year's. I wonder if he dumps her over the phone too?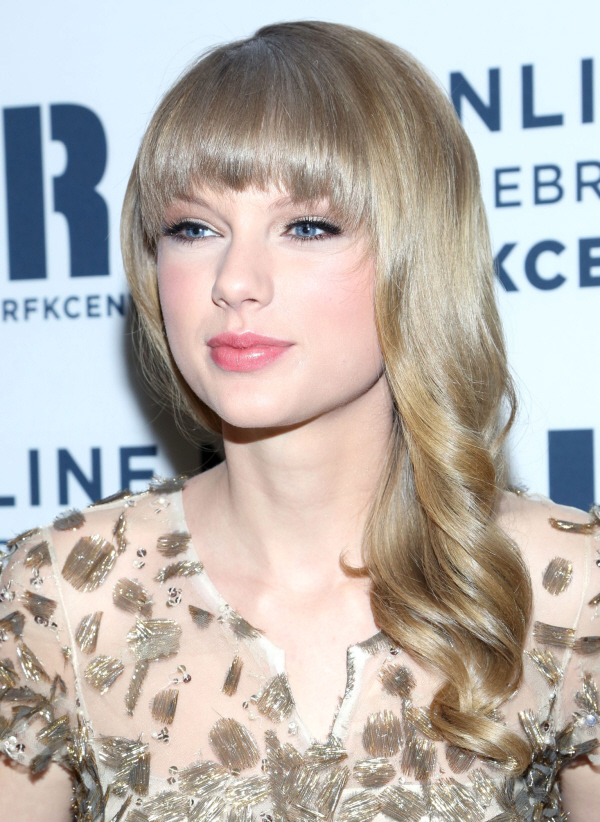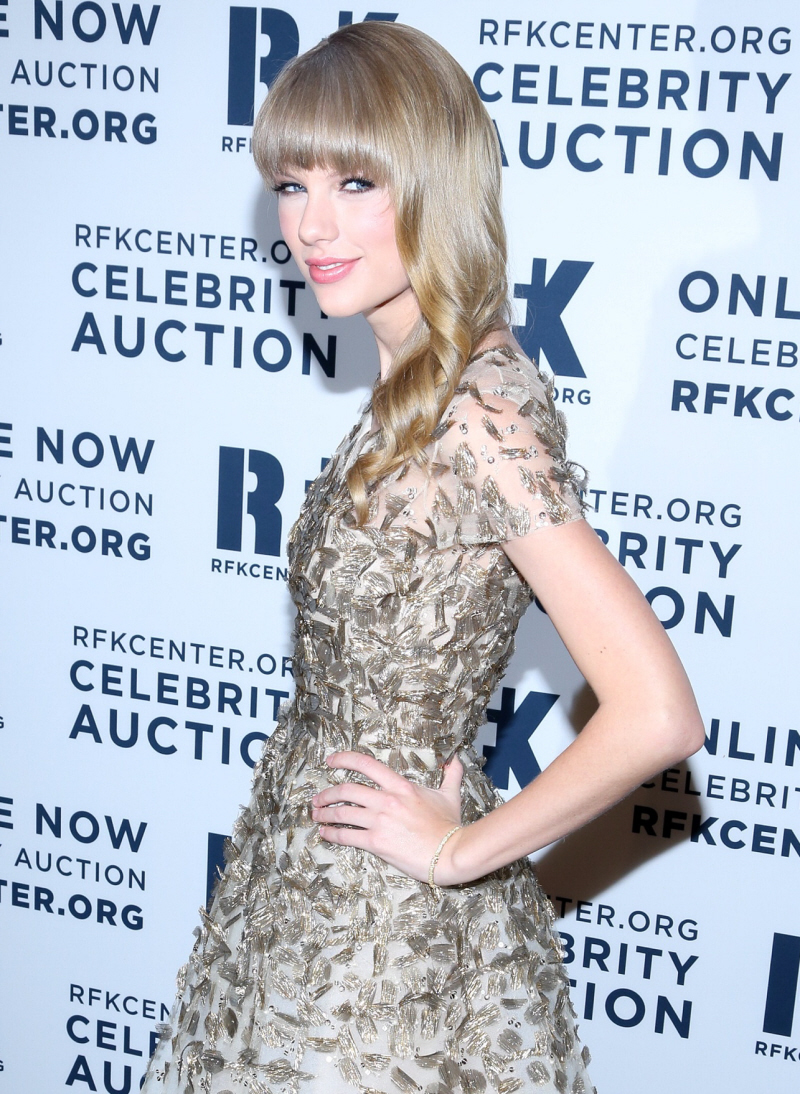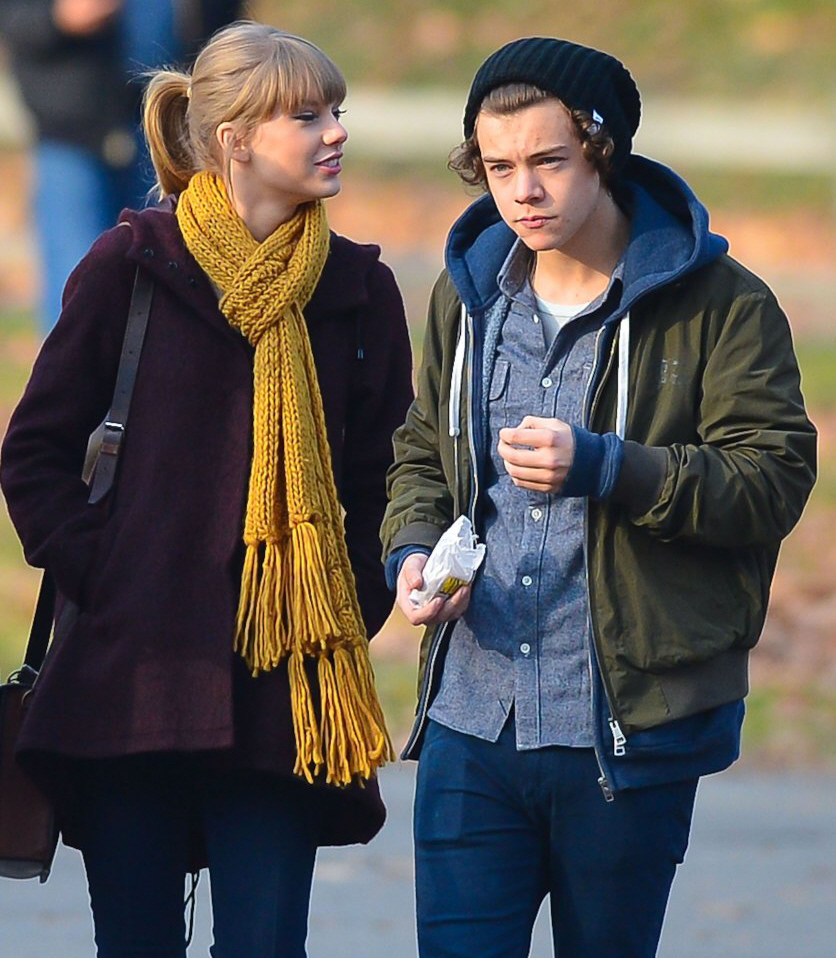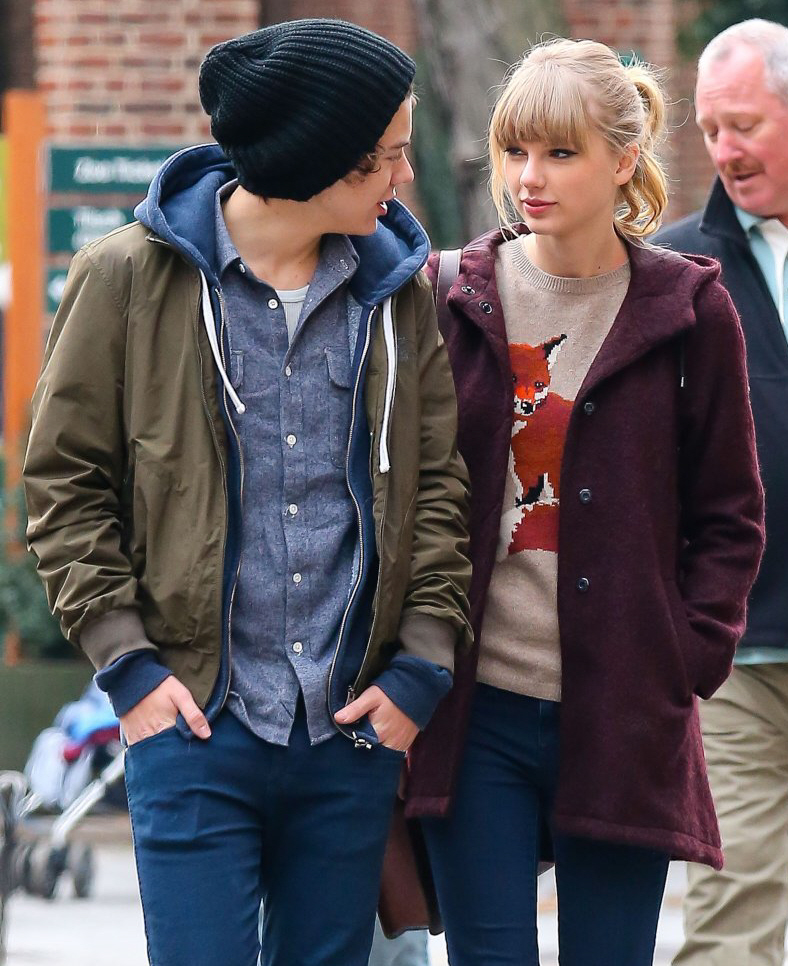 Photos courtesy of Fame/Flynet and Andres Otero/WENN.com.