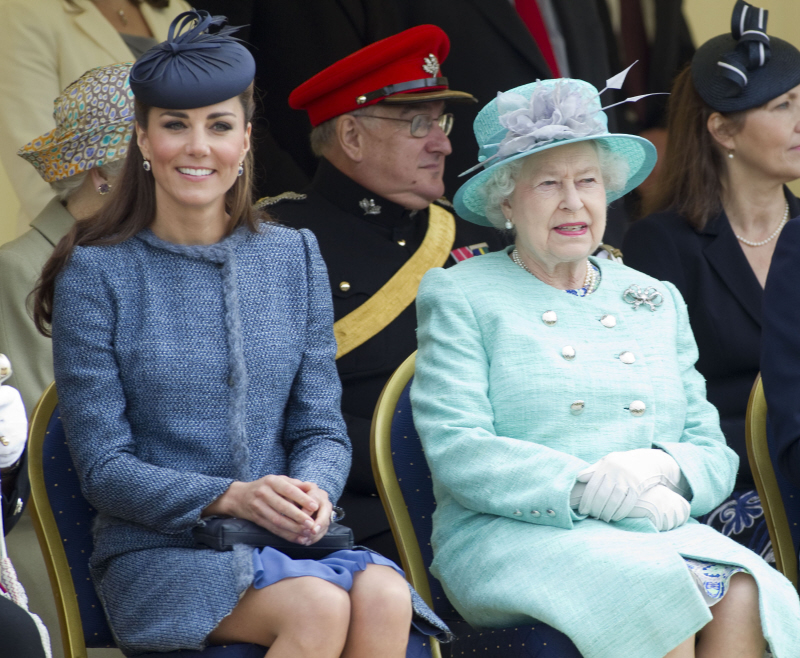 Apparently, Queen Elizabeth only found out about Duchess Kate's pregnancy yesterday. That's when Prince William drove his wife to the hospital and all hell broke loose and St. James Palace (the residence and office of the Prince of Wales) had to issue statements confirming Kate's pregnancy. So, the Queen maybe found out about Kate's pregnancy an hour before everyone else in the world. It reminds me of William and Kate's engagement announcement – remember, William "informed" the Queen just like a day before the announcement. William loves his secrets! If you had grown up like that, you would love your secrets too. Anyway, when journalists approached the press office of Buckingham Palace to ask if the Queen would be visiting her granddaughter-in-law (and mother of the future heir to the throne), the Palace was all "meh."
Prince William returned to the hospital to visit pregnant wife Kate as she spends her second day being treated for severe morning sickness. William – in a purple sweater, blue collared shirt and black jeans – walked straight into King Edward VII Hospital after exiting a green Land Rover.

Without a wave or signal to the 100-strong waiting media, the father-to-be, 30, had his head down, briefly running his hand through his hair as he strolled through the doors.

Kate, who is believed to be being cared for by Dr. Marcus Setchell (he delivered royal babies for the Countess of Wessex, William's aunt), was brought to the hospital by William on Monday after her sickness became more acute.

Meanwhile, Palace sources tell PEOPLE that Queen Elizabeth, who was only told Kate was expecting once the couple had decided to head to hospital, will be unlikely to visit.

"She doesn't normally go because it disrupts the running of the hospital," the source said. "And the Duchess just wants to recover and get out."

Kate's office has cancelled all her planned engagements this week. She was due to appear at a charity day at a London bank Wednesday, a gala for the Centrepoint homeless charity and visit the military tournament this weekend.
CB and I were just debating what this means – I mean, most women wouldn't care if their grandmother-in-law didn't visit them in the hospital, but this is not any other family, you know? The Queen has a vested interest in Kate's health and the health of the royal fetus heir (what a gross way to say that). Still, Kate is likely only going to be in the hospital for a few more days, so I guess it's no big deal. I guess the Queen will send flowers. I also think it's weird that Charles hasn't visited his daughter-in-law? And no one is asking about it either.
But! Pippa Middleton and Kate's parents are going to spend time with her in the hospital. Carole and Michael Middleton have already left their Berkshire home and are said to be driving to London to see Kate. Carole also let it be known that she is "elated" with her daughter's pregnancy.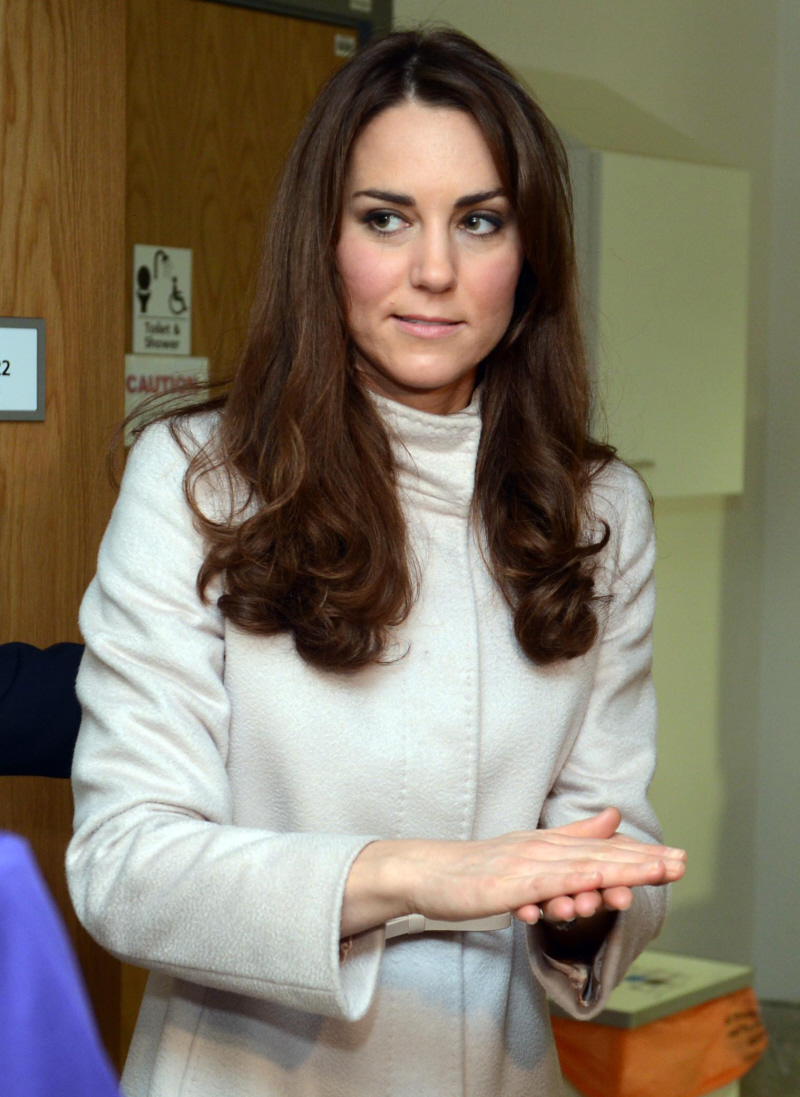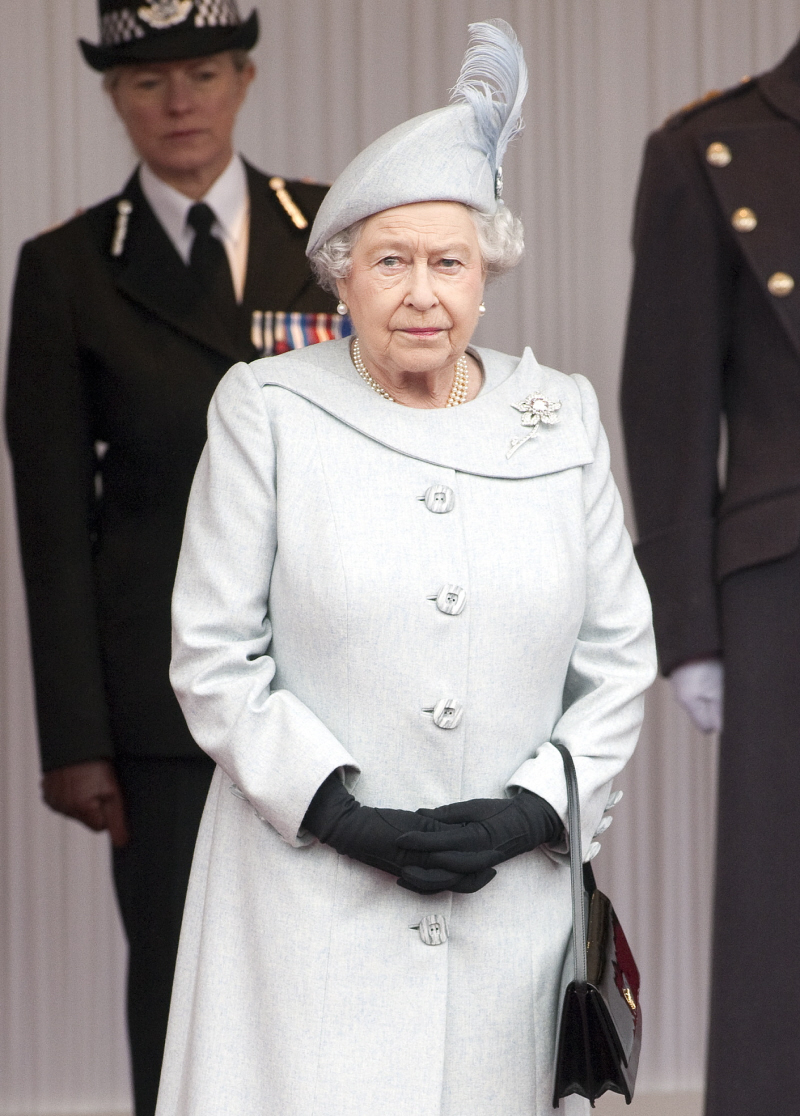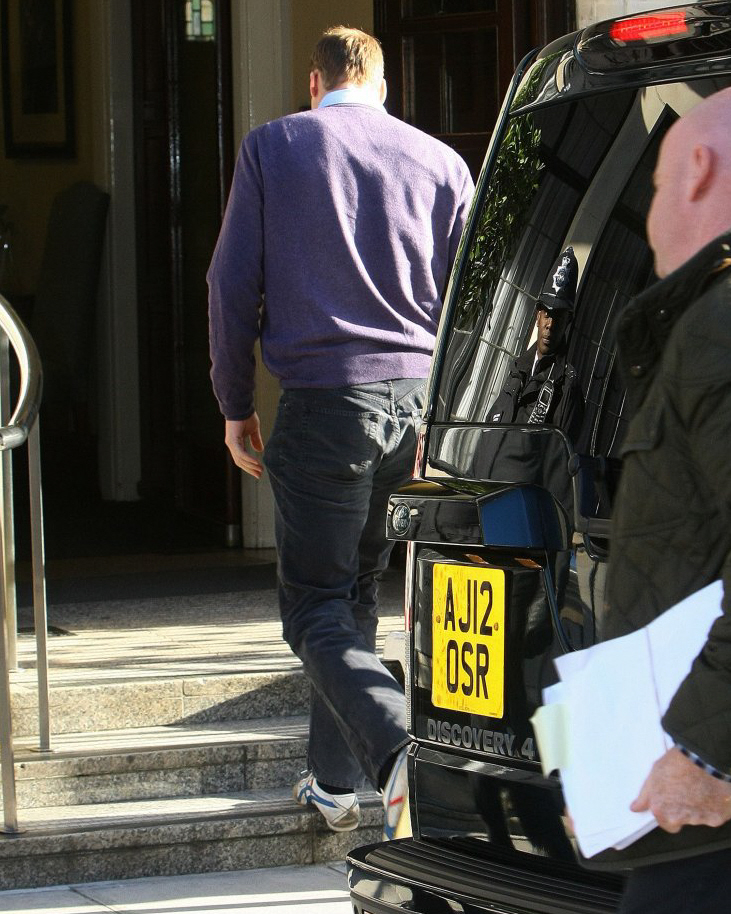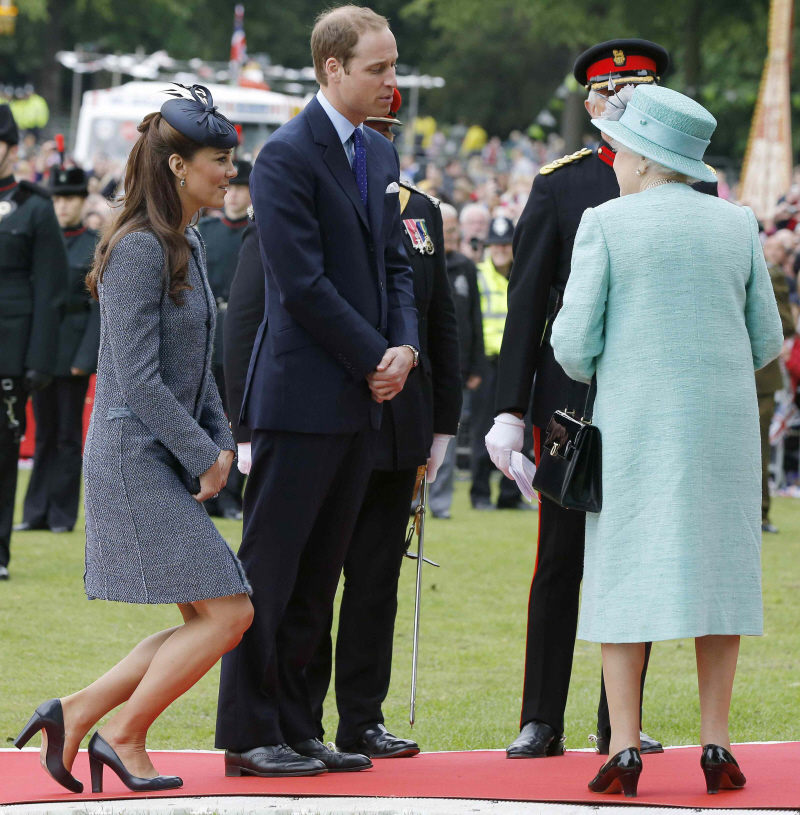 Photos courtesy of Fame/Flynet and WENN.