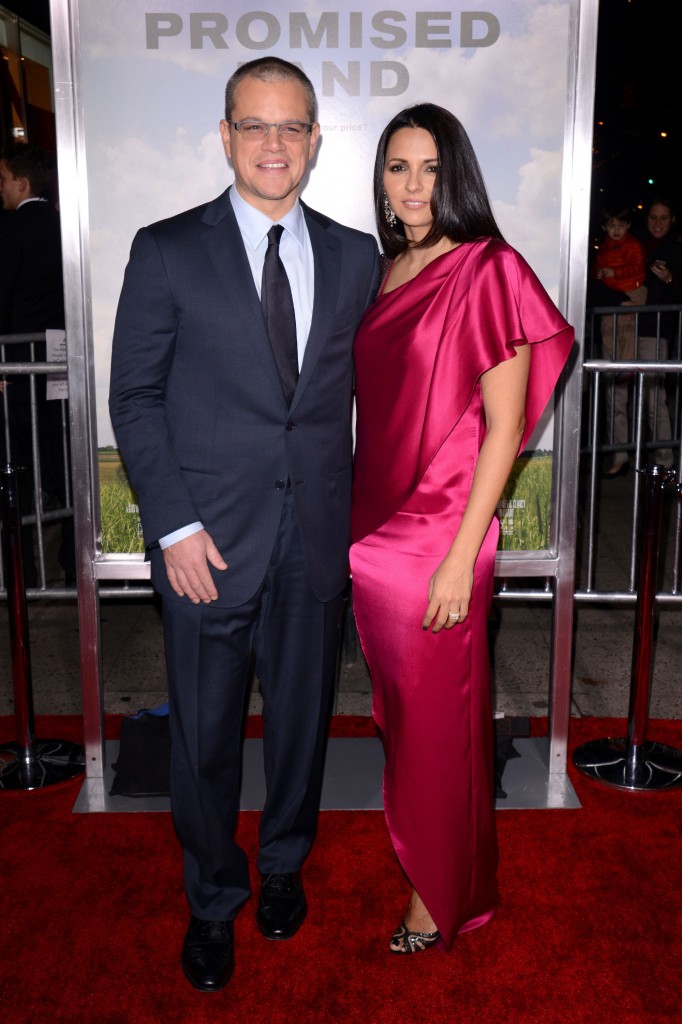 These are photos of Matt Damon, his wife Luciana, and Matt's co-star and co-screenwriter, John Krasinski, at the premiere of Promised Land in New York last night. You know I love Matt Damon, and I originally told Kaiser she could cover this until I saw video of Damon on Letterman, got all swoony and told her "he's mine!" That may sound ridiculous, but maybe you'll understand if you see the clip. Damon was doing his Matthew McConaughey impression, at Letterman's request, and talking up his former roommate McConaughey's chances at earning an Oscar for Magic Mike. It was nice to see and reminded me why I love Damon. You can watch it here.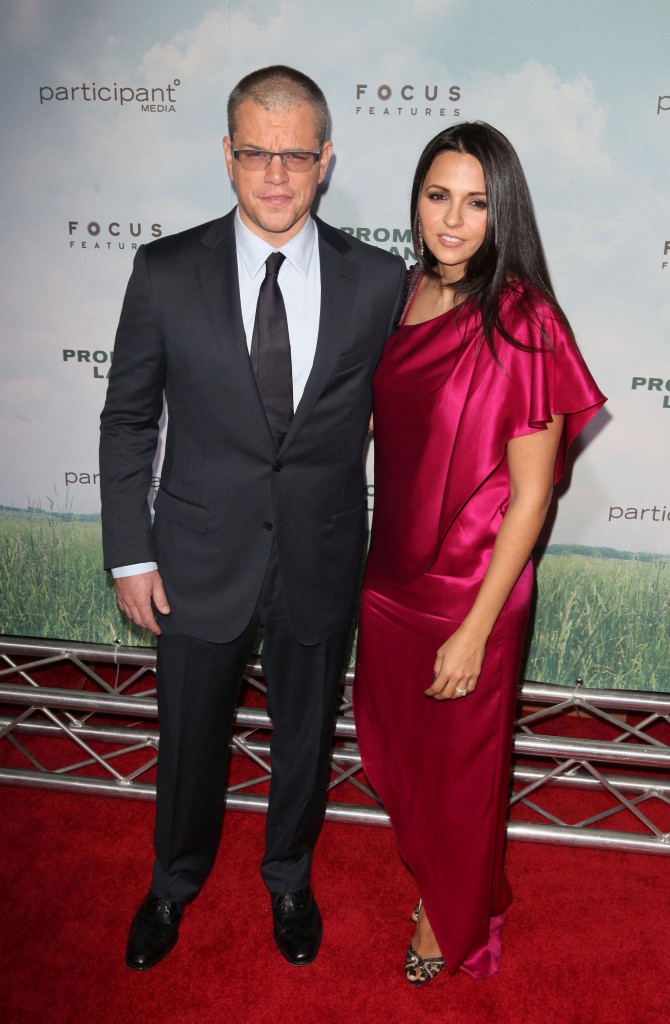 In terms of Lucy's dress, it's a one-shoulder silk number that has a bizarre cut with a draped panel running across the front. We don't have a designer ID on this but Kaiser is telling me it looks like Gucci. Lucy often shows a lot of cleavage, so this is a change for her I guess. It's a striking dress and I love the pop of color, but the cut seems off to me somehow. It looks like she could be hiding a baby bump until you see the dress from the side. Still, she looks amazing and I love her hair and makeup. Also, I love Matt Damon always and forever but he needs to ditch the transitions lenses at night.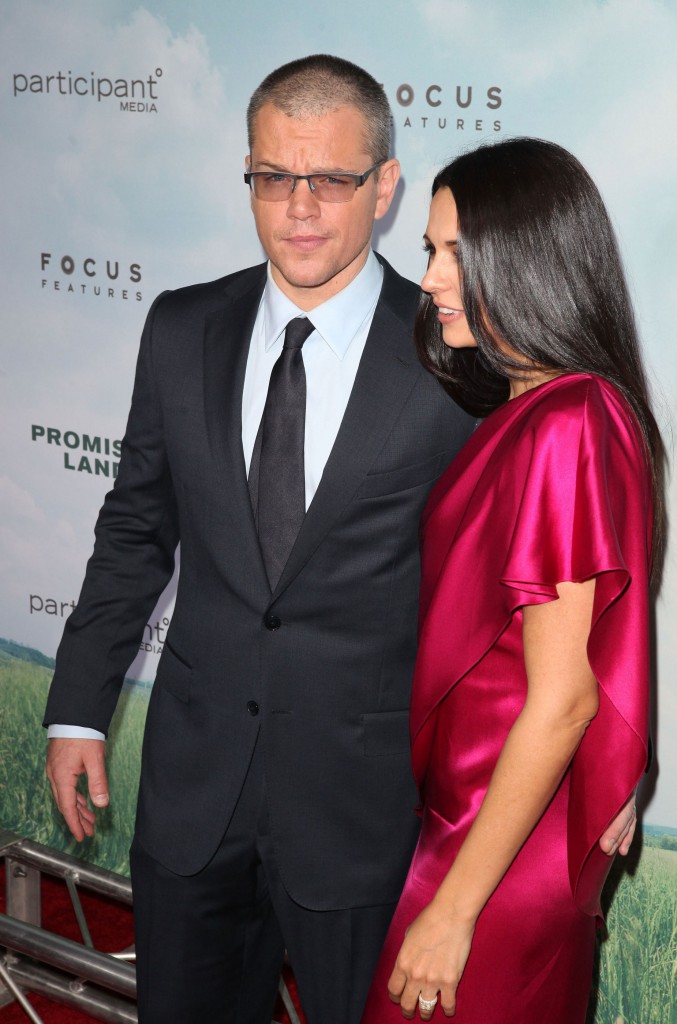 Promised Land is out in wide release on January 4, and will be in limited release on December 28, just in time for awards season! It's about a representative from a natural gas company (Damon) who comes to a small town to convince the locals to let his company drill. He meets some opposition from a farmer turned environmentalist whose land was destroyed by fracking (Krasinski). You can see the trailer here. It looks so good! The film also stars Rosemarie Dewitt and Frances McDormand.
Matt Damon with director Gus Van Sant (Good Will Hunting). I can't wait to see this movie!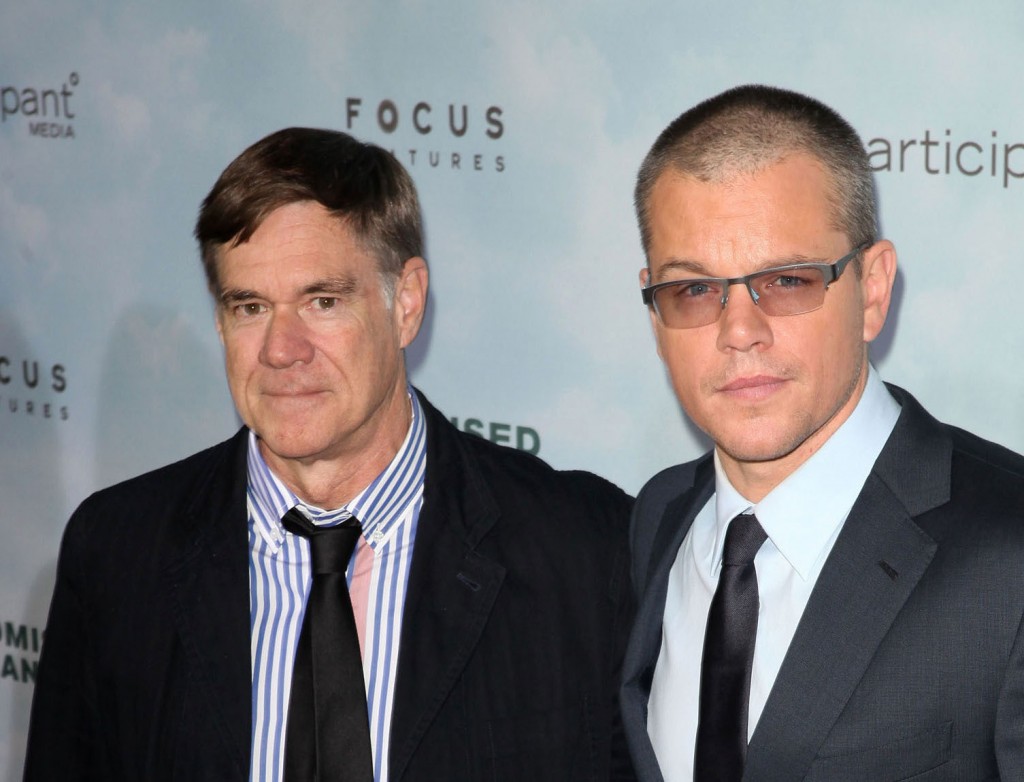 Rosemarie Dewitt, John Krasinski, Gus Van Sant and Scoot McNairy.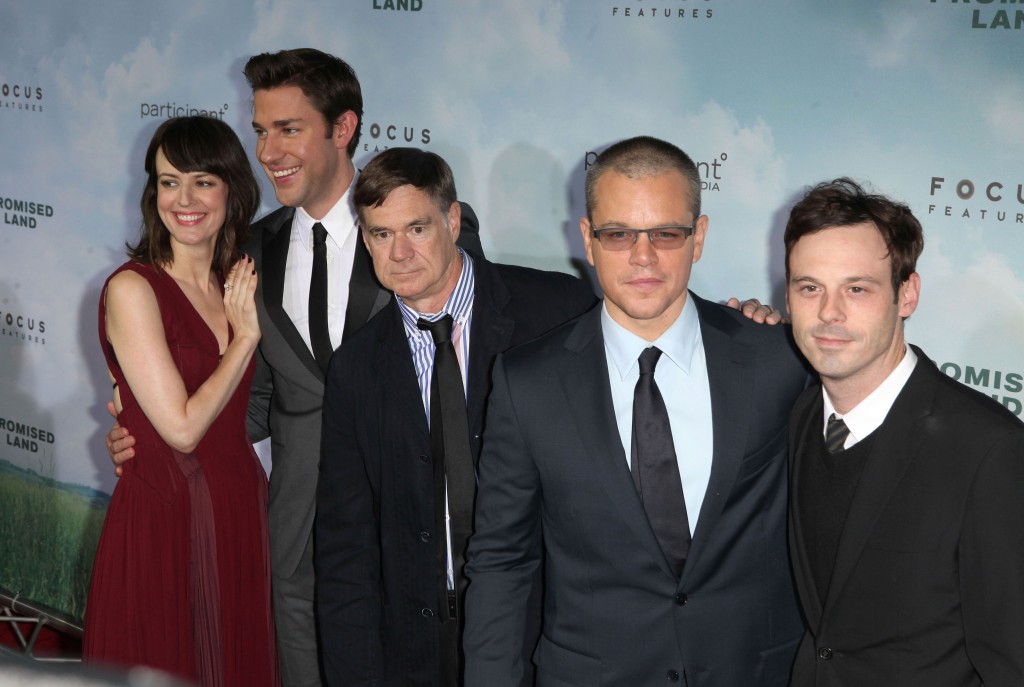 Did you know Rosemarie Dewitt was married to Ron Livingston? I didn't, they're a cute couple too! (They've been married since '09 and don't have any kids.)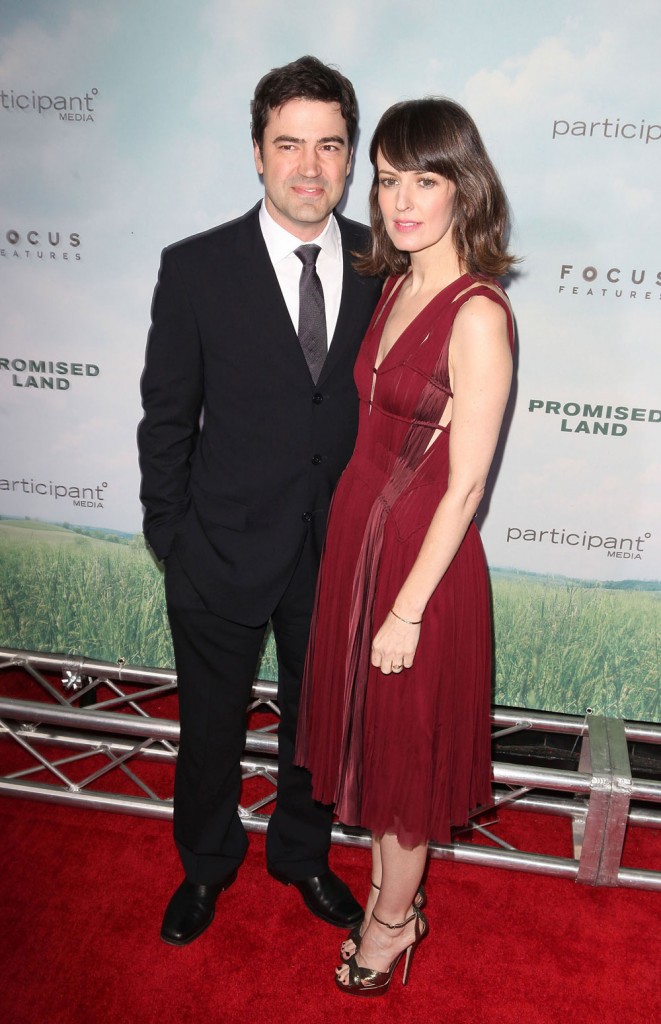 Photo credit: WENN.com