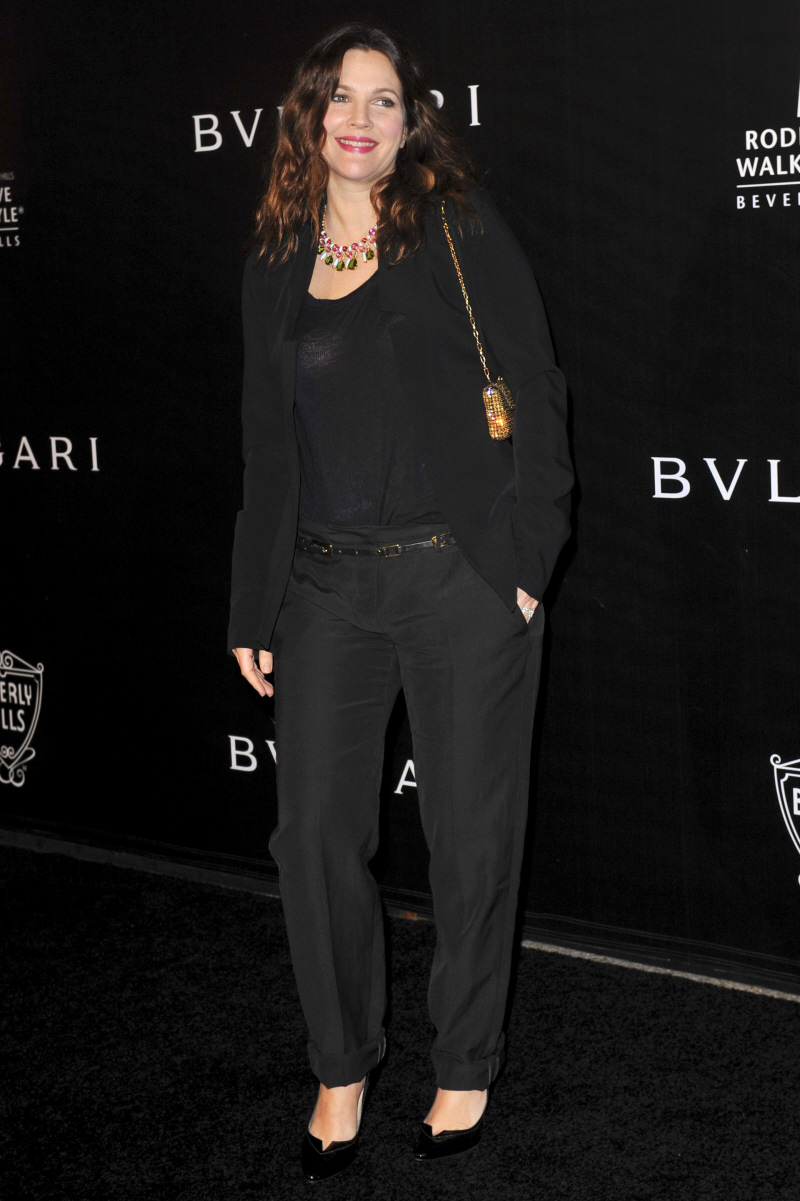 Here are some new pics of Drew Barrymore at the Rodeo Drive Walk Of Style honoring BVLGARI and Mr. Nicola Bulgari in LA last night. I don't have much to say about Drew these days, although I've wanted to cover her more since she had the baby in late September, but I get the feeling from most of you that you're not interested in Drew news. The tabloids have had some interesting/mean stories about her recently, mostly about her baby weight. Like, I get the feeling that the tabloids are trying to make Drew into the next Jessica Simpson, and while Drew did gain a significant amount of weight during her pregnancy, the general feeling was that it was "off limits" to discuss because (unlike Jessica) Drew never made her weight front-and-center, you know?
So here she is at the Bulgari event… and I think she looks like she's lost almost all of the baby weight. I think she looks really good, and she's probably only like 10-15 pounds away from her pre-baby weight. That's really good considering she only gave birth, like, two and a half months ago. I wonder if she was really trying to lose the weight or if it just came off with breastfeeding.
I also like that she's finally committed to going darker with her hair. I was so tired of her damaged-looking ombre crap. She looks really good here! And do you realize that we still haven't seen a closeup photo of Olive? Hunh.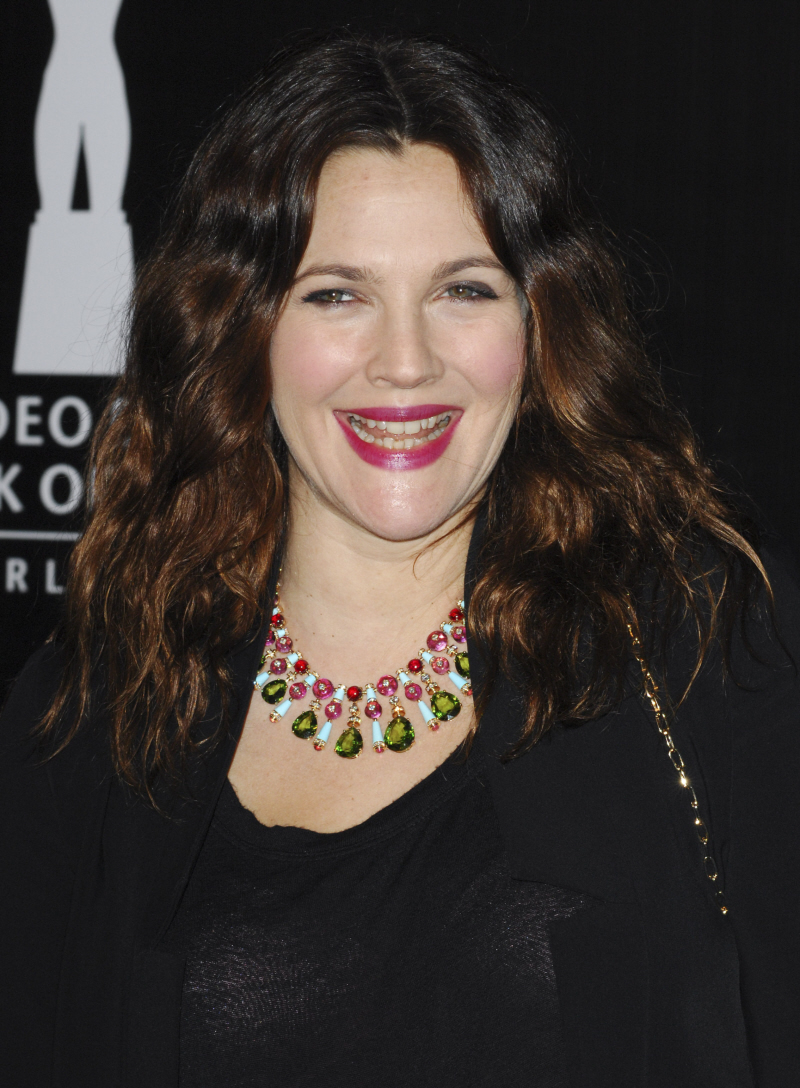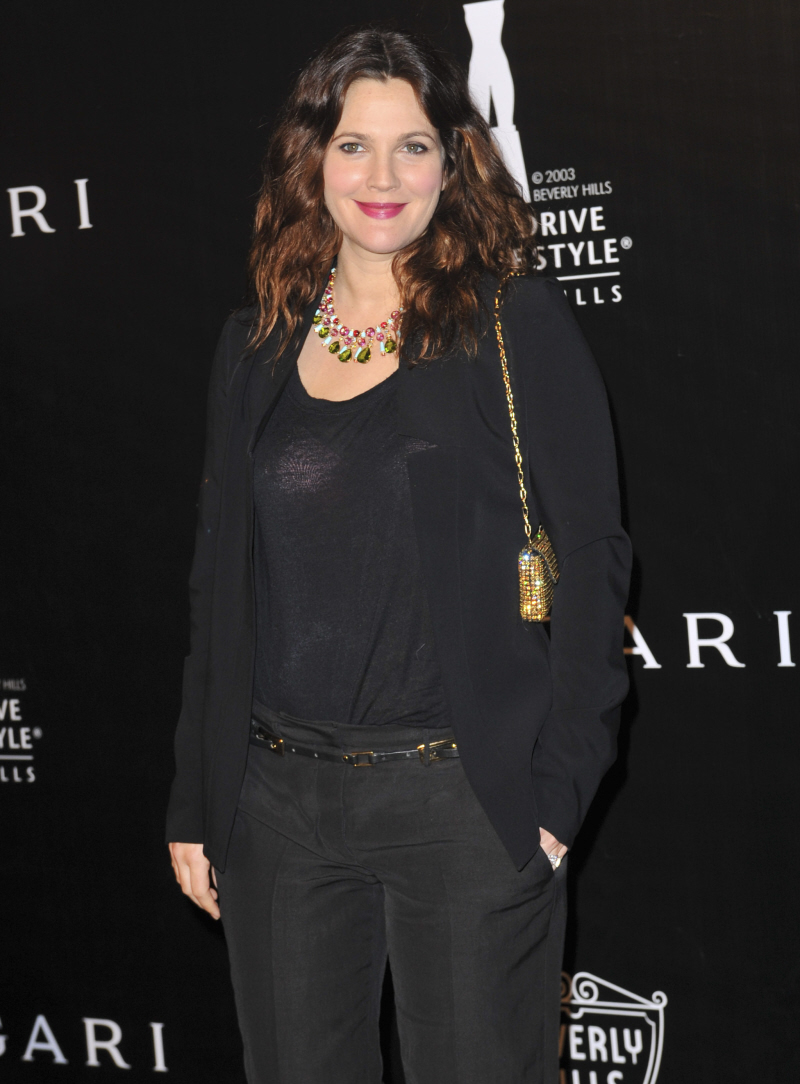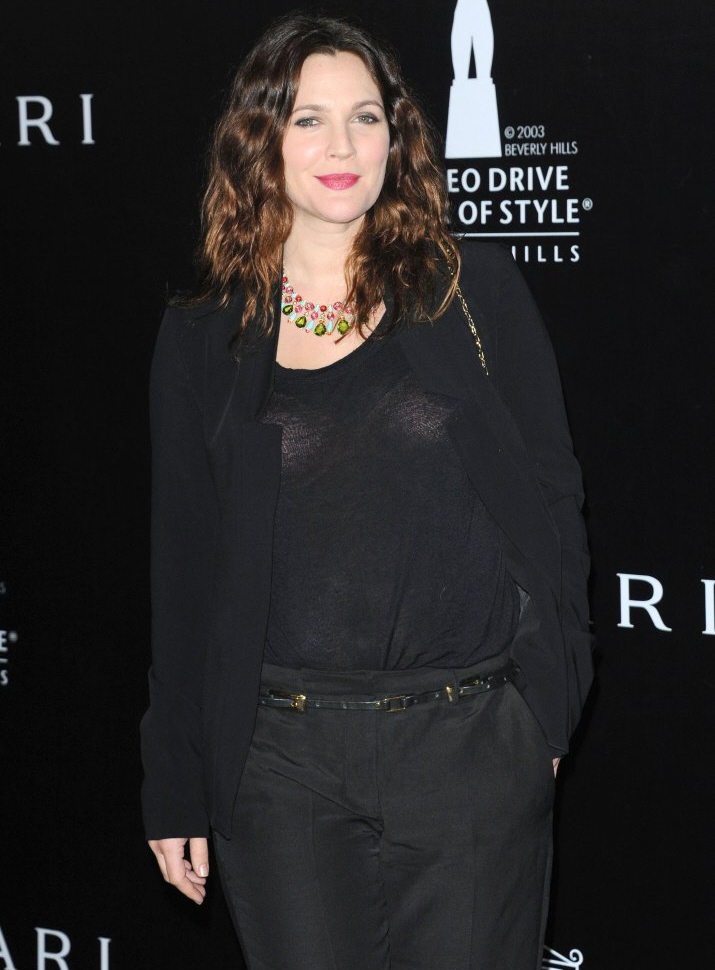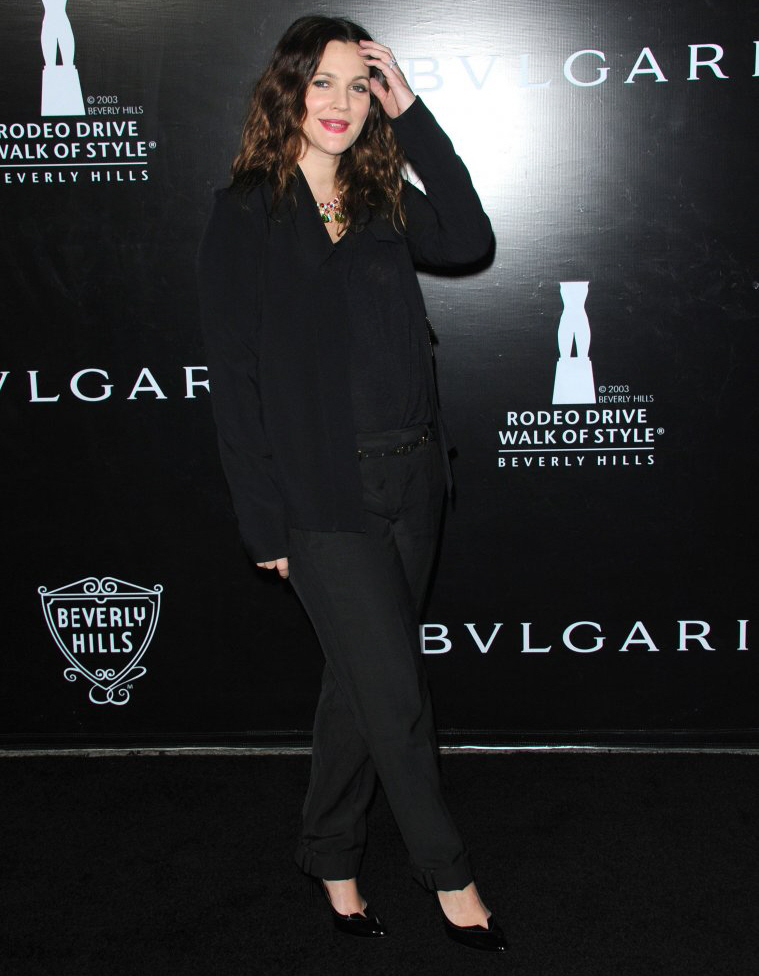 Photos courtesy of Apega/WENN.com.