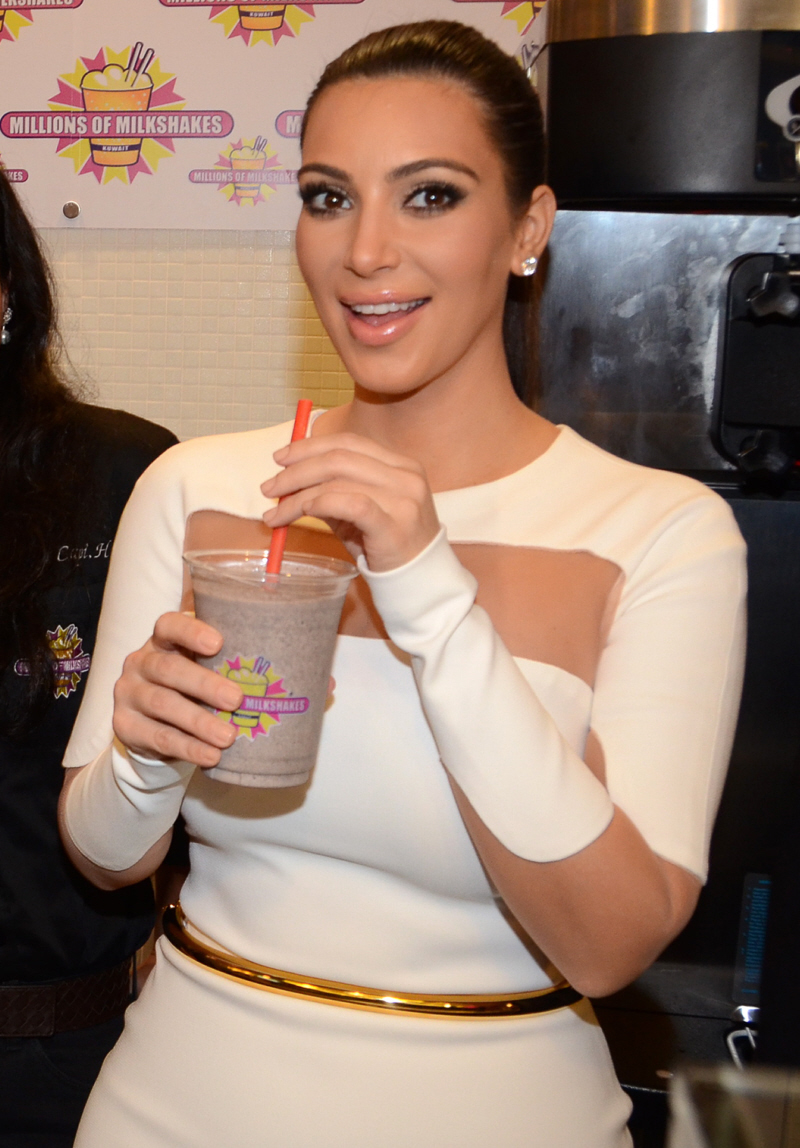 Kim Kardashian's kat-face is konfusing. Sometimes she looks almost (ALMOST) normal-ish, but other times she looks more waxy and Botoxy than even the worst of the waxy Botox monsters. Months ago, I had the sudden and disturbing realization that Kim was trying to look like a real-life Barbie doll. Like, completely plastic, barely able to move, showing no emotion in a really eerie way. Personally, I think Kim has gone in and actually had some surgical tweaking, but I think her "normal" beauty regimen consists of fillers and Botox, and it's done poorly. But Life & Style has a new, exciting theory as to why Kim looks like a living Barbie doll: Vampire Facelifts. It's a real thing.
Just how far is Kim Kardashian willing to go for beauty? Pretty bloody far, friends say, and they mean that literally.

"Kim underwent the vampire face-lift to smooth wrinkles and fill out her face," an insider tells the new issue of Life & Style, on newsstands now.

The controversial new in-office treatment, also known as PRP (platelet-rich plasma) therapy, uses injections of the client's own blood to create younger-looking skin. While no surgery is involved, the bloodletting process is not for the faint of heart!

"It was crazy," a pal of Kim's tells Life & Style about her vampire lift, which was done in Miami. "The doctor took the blood from Kim's arm and spun it [in a centrifuge] to separate the platelets. The blood was then rubbed onto Kim's face. After that, they did something called 'needling,' where all these little needles prick the skin and let the platelets seep in. It was so gross!"

Although there are no long-term clinical studies that support the procedure's claims of providing a natural method of stimulating collagen growth for a more youthful appearance, the treatment is deemed safe. "It's supposed to have really great natural results," the insider tells Life & Style.
This is actually the first time that I've hoped that Kim is only getting Botox and fillers, because the "vampire facelift" seems like it's A) unsanitary, B) disgusting, C) unhelpful, D) a scam. WHO DOES THIS? Seriously, they would explain that process to me and I'd be like, "Er, no thanks. Let's just do the Botox, how about that?" But that's just me. I hate blood. I could never be a vampire.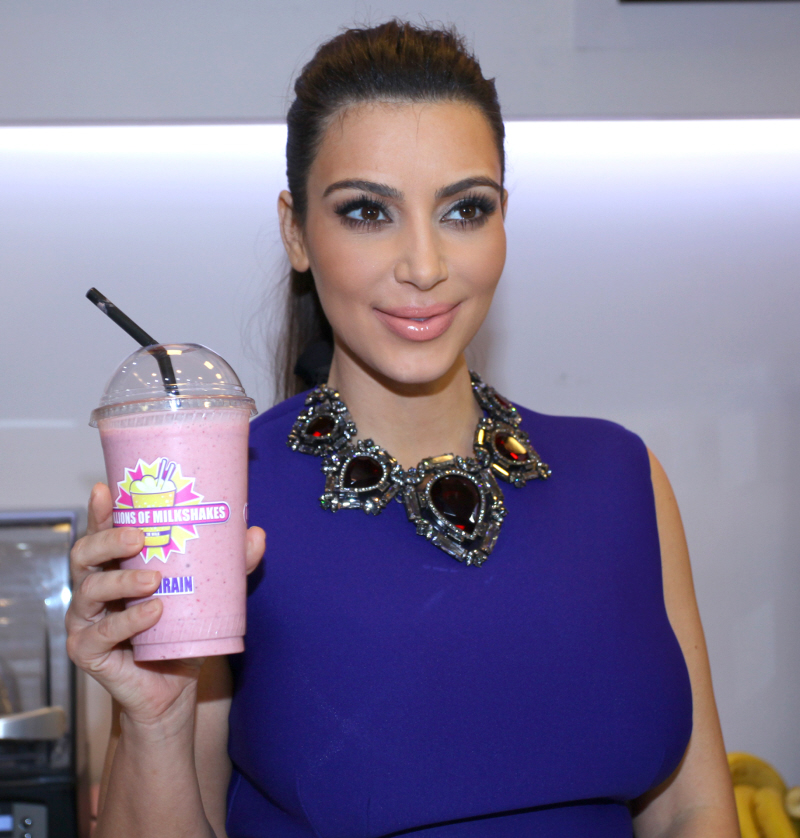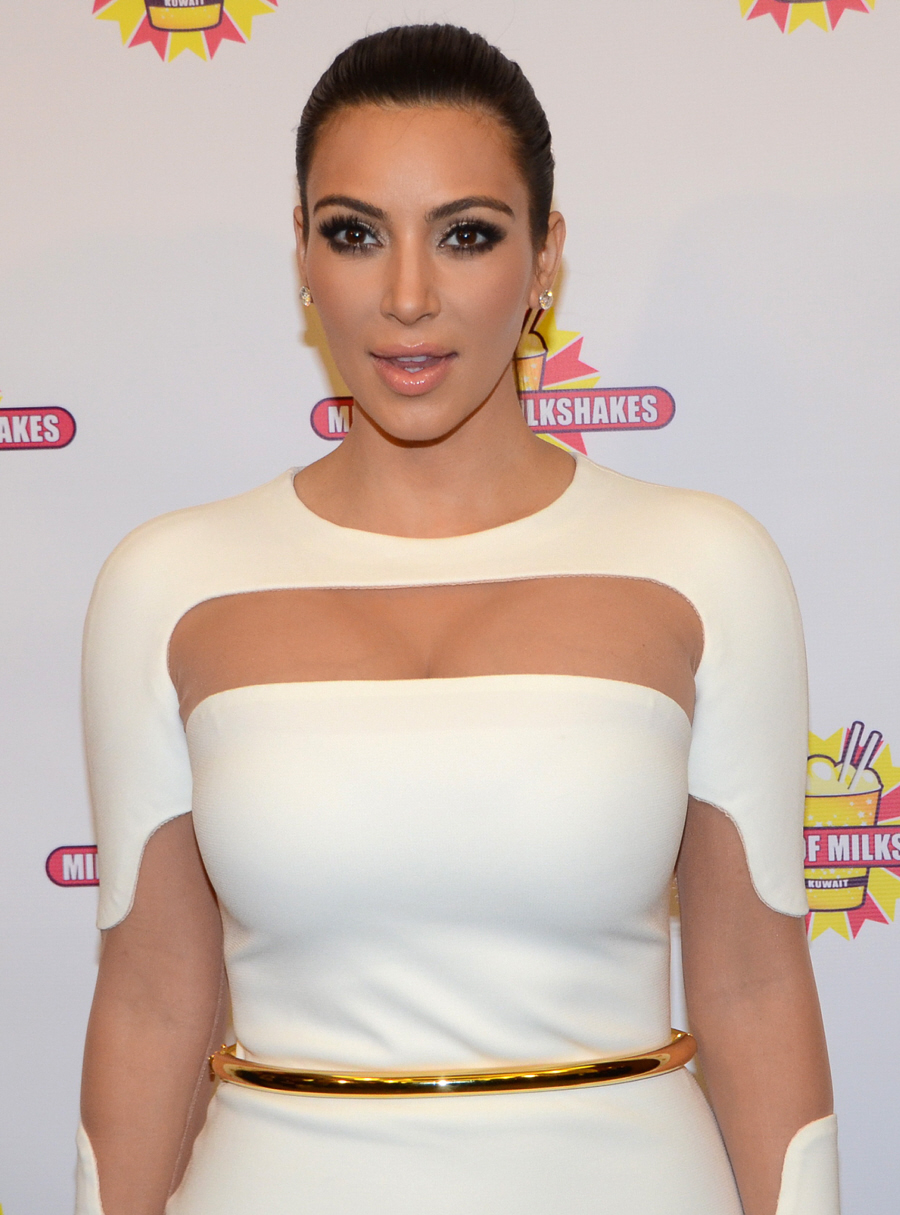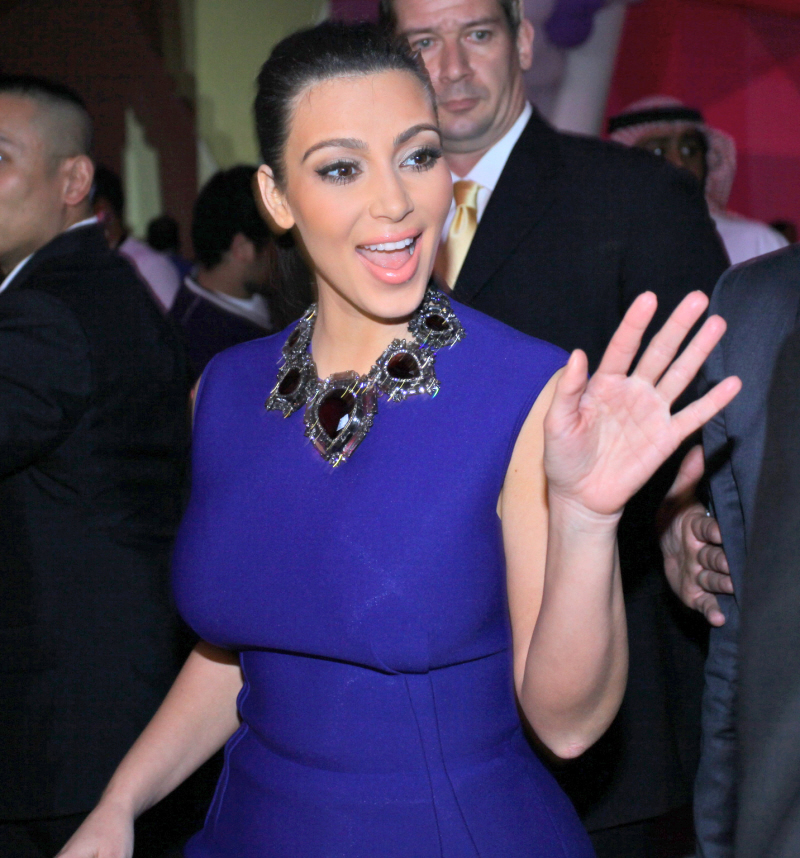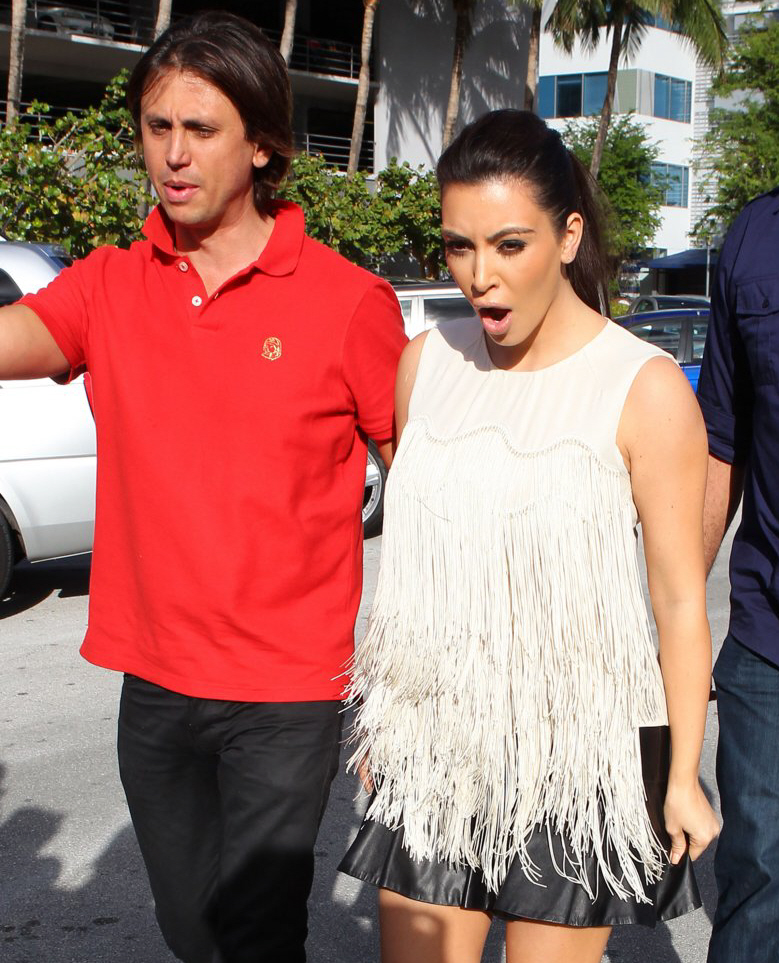 Photos courtesy of WENN and Fame/Flynet.