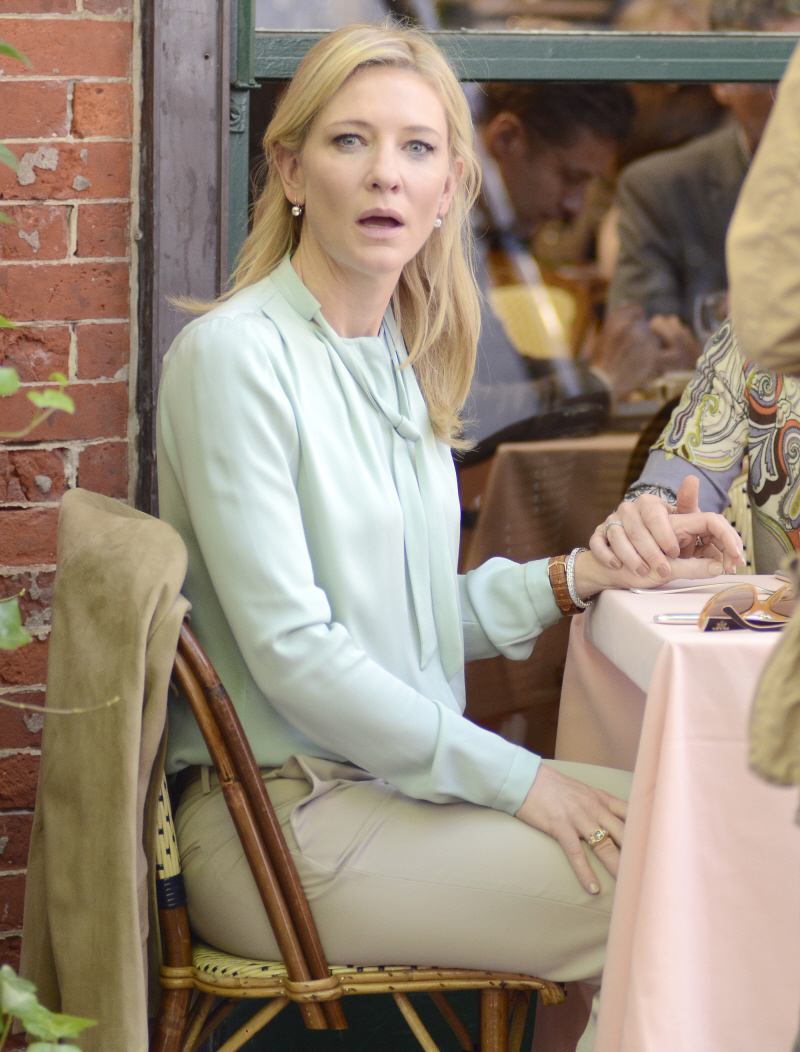 Cate Blanchett is tied with Emma Thompson for my #1 favorite celebrity/person/actress/fantasy girlfriend. I find Cate to be exquisitely beautiful and mind-numbingly talented, but with all of that beauty and talent, she still seems… real. She seems like fun. She seems sassy and interesting and up for a good time. Maybe she's a little eccentric, but that's part of her charm. What I've never really doubted about Cate is that she's a confident woman, because she has so much to be confident about, you know? But Star Magazine is trying to convince me that my fantasy wife is deeply flawed and racked with self-doubt. Blanchett, please.
Cate Blanchett has one of the most flawless faces in Hollywood, but Star has learned that the actress has become an insecure recluse!

"Cate is suffering a major midlife confidence crisis," stated a close insider. "She thinks her kids are growing up too quickly and it makes her feel old."

The Oscar winner, 43, is the mom of three children – Dashiell, 11, Roman, 8, and Ignatius, 4 – and is fretting about her appearance.

"She feels like she's always being watched and is very self-conscious," admits the spy. "She used to be so outgoing, but now she's very shy. Her friends have tried to discuss it with her, but she just plays it off, claiming she has a case of real-world stage fright."
[From Star Magazine, print edition]
Well, she was JUST at the premiere of The Hobbit last week (I've included a couple of photos below from the premiere), so it's not like she's holed up somewhere, getting boozy and obsessively applying eye cream. Or maybe that's what she did at The Hobbit afterparty? Anyway, I think this is probably more about Cate's lack of Hollywood drive, and I'm not saying that in a bad way at all. She just hasn't made a lot of movies over the past few years, mainly because she and her husband were working in Australia and committed to stage work. But there is some good news… Cate has about a million projects lined up or already in postproduction. 2013 will The Year of The Blanchett!!! HUZZAH. Maybe then she'll finally leave her husband and she and I can marry in Washington State? (Huzzah to you, Washington state!)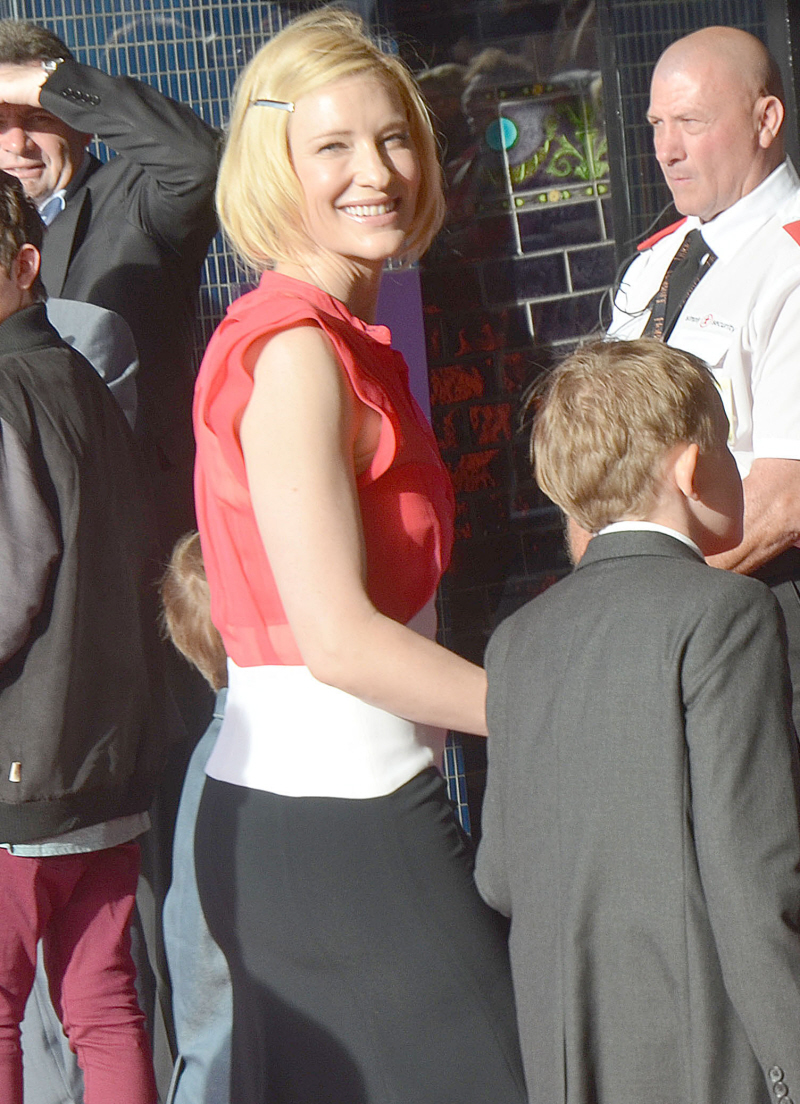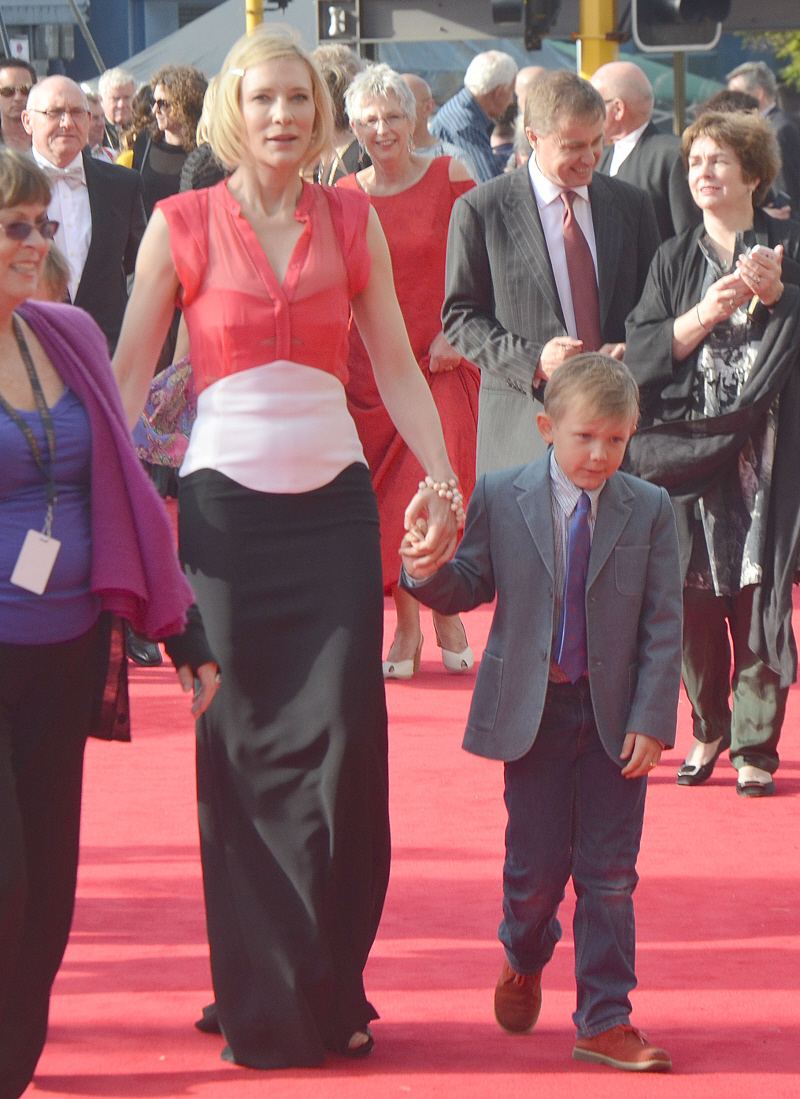 Photos courtesy of WENN.