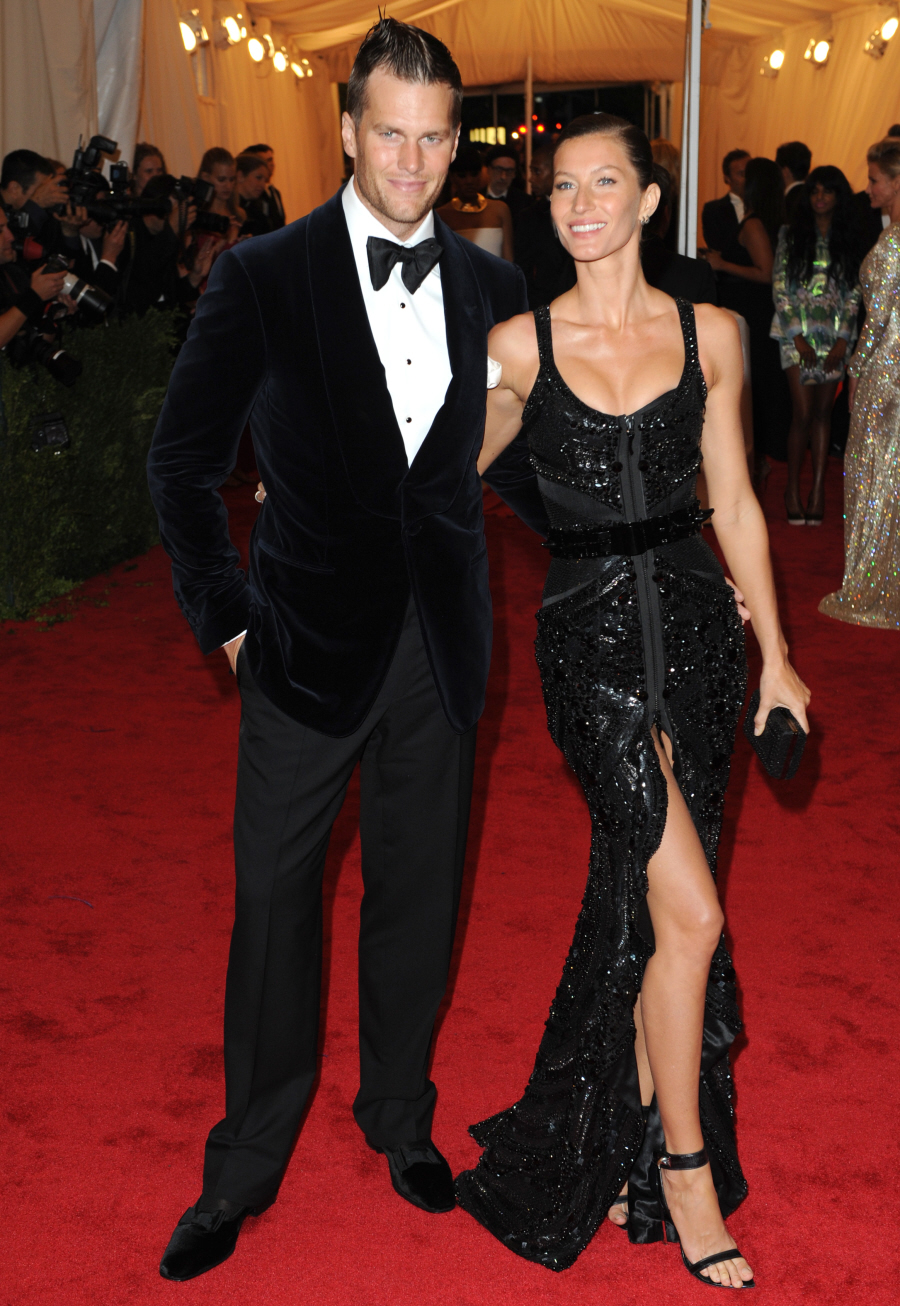 Gisele has already given birth! Isn't that… really fast? I guess we've been warped by Jessica Simpson and Reese Witherspoon and Drew Barrymore, all of whom I could have sworn had 11-month gestation periods. Gisele never really got around to officially announcing this second pregnancy either – sometime after the Met Gala in May, "sources" merely confirmed that Gisele and Tom Brady were expecting again. So… it was all very fast. Mazel tov!
We're told that Patriots quarterback Tom Brady and his supermodel wife, Gisele Bundchen, welcomed their second child Wednesday night, a bouncing baby girl named Vivian. This marks the third child for Brady, who has a 2-year-old son, Benjamin, with Gisele, and a 5-year-old son, John, with actress Bridget Moynahan. Brady and Gisele confirmed they were expecting in August, and the rumored arrival came days before Ben celebrates his birthday on Saturday. There was no word on whether Gisele went with a water birth again this time. We wish the happy family the best.
Aw! I'm so glad they had a little girl this time. And I don't hate the name Vivian either. It reminds me of Pretty Woman (Julia's character's name was Vivian) and of Vivienne Jolie-Pitt. I bet Tom is super-excited he got a daughter at last. And I bet she's daddy's little girl. Congrats to Gisele and Tom!
UPDATE: Gisele posted a photo and announcement on her Facebook – the photo is just of little Vivian's hand, and we know the baby's middle name now! She's Vivian Lake Brady. Gisele's message: "We feel so lucky to have been able to experience the miracle of birth once again and are forever grateful for the opportunity to be the parents of another little angel. Vivian Lake was born at home on December 5. She is healthy and full of life.
Thank you all for your support and well wishes. We wish you and your families many blessings."
These are photos from one month ago, the beginning of November. Was Gisele really eight months pregnant then?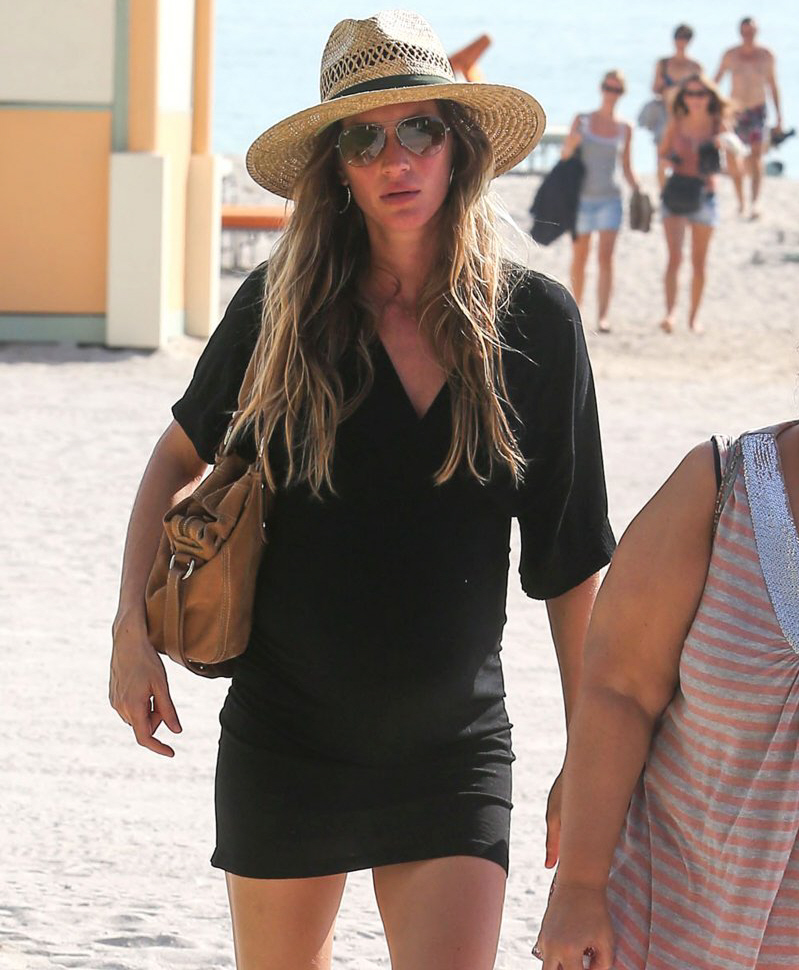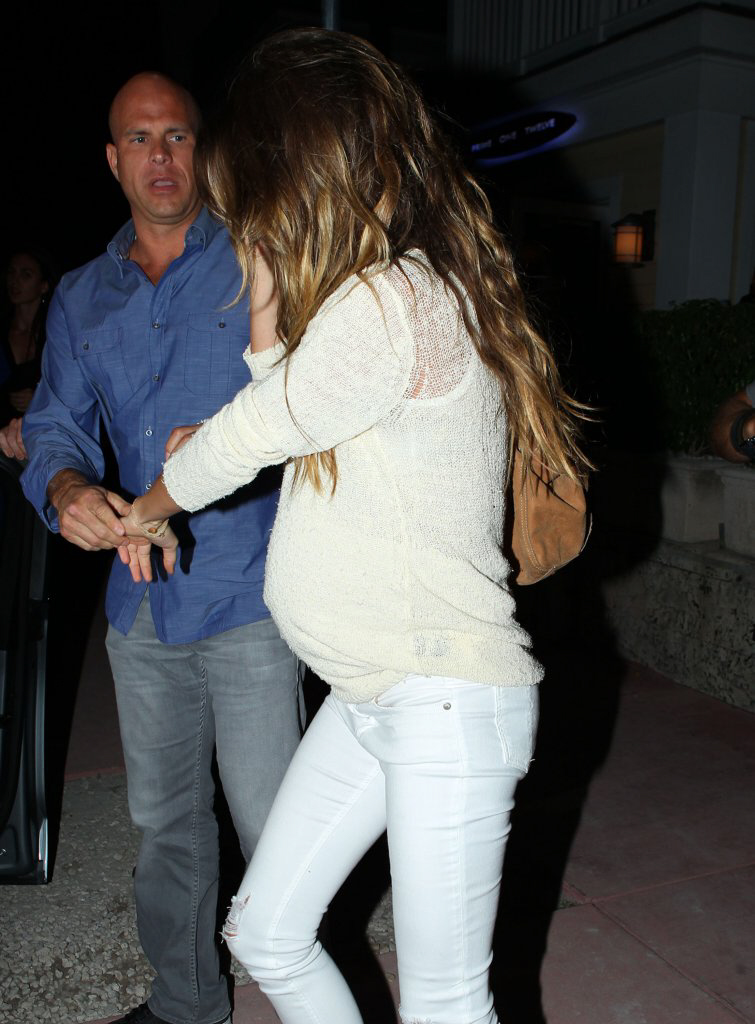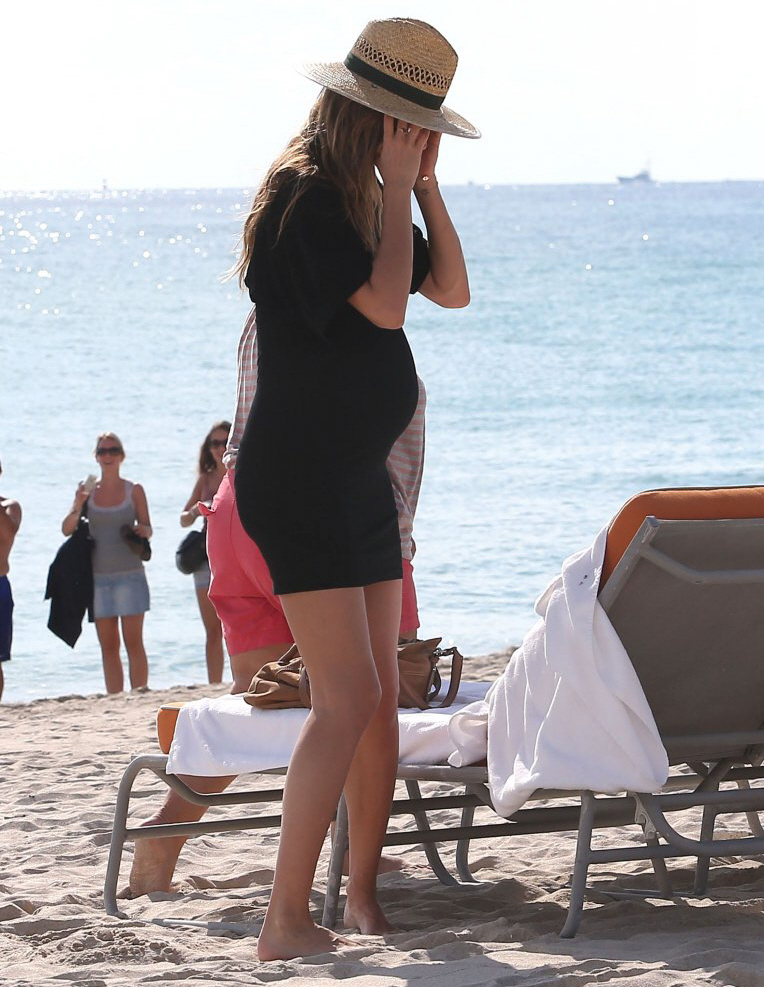 Photos courtesy of Fame/Flynet.