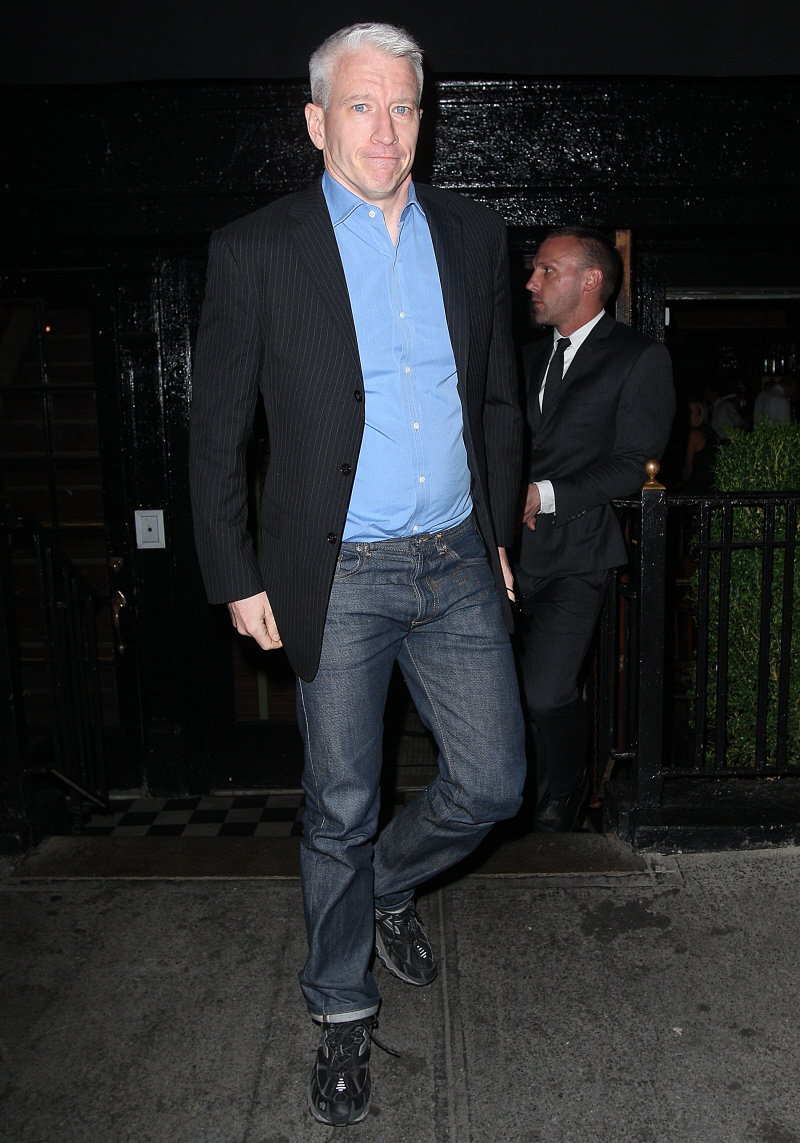 I have some minor celebrity obsessions. I love when celebrities talk about their little OCD oddities, and I love when celebrities talk about the specifics of their own maintenance. Like, I thought one of the most interesting posts I ever wrote about Lady Gaga was the time when she talked about how she never washes her face before she goes to bed, and she sleeps in her makeup. Like, that was a really gross example, but I find that kind of stuff incredibly interesting. I want to know who only washes their hair once a week and who slathers their body in La Mer.
So, with that in mind, here's a gross story from Anderson Cooper. He told Stacy London (of that What Not to Wear show, which I hate because she gives such horrible style advice to "bigger" girls) that he only really wears one pair of jeans and he only washes that pair a few times a year. Except for the times he walks into the shower wearing the jeans and then just lets them "air dry". This is weird, right?
Anderson Cooper takes extreme measures to ensure his jeans look pristine. While speaking to fashion consultant Stacy London on Anderson Live Dec. 6, the 45-year-old TV host admitted his wardrobe doesn't have much variety. "In my real life, I wear a T-shirt, gray or white, and the same pair of jeans," Cooper said. "Literally, the same pair of jeans every day."

He added, "They have these jeans you don't have to wash now — or so they say. It's true!"

London, 43, seemed skeptical. "I went to this store APC which has really nice stuff," Cooper explained. "And you buy these things and the person said to me, 'Don't wash them for a long time.' They mean like six months, I think."

The What Not to Wear co-host argued that "six months is probably a little long" between washes, but to maintain "the integrity of your denim, you should wash it in cold water — no soap — and air dry it."

Cooper admitted he's washed his jeans "maybe twice in six months."

"The times I've done it, I've worn them and walked into my shower with them and put some soap on them and then air dried them," he continued. "Isn't that how you are supposed to do it?"

When London advised him not to use soap, Cooper seemed confused. "That's not really washing them off, so why even bother?"
His confusion confuses me. WTF? I'm sure there are some well-made jeans where the care-and-handling advice is "don't wash these all the time." I can go for a while without washing my two favorite pairs of jeans too, but not "six months without washing." Like, I can go a month or two, especially when I'm not wearing the jeans on regular rotation. But these are jeans Anderson is wearing – he admits – daily. Those jeans must be disgusting! And then he walks into the shower and puts soap on them and lets them air dry? Why not just take 'em to the backyard and hose them off like a car? Anderson Cooper, why are you so weird?
Here are some pics from the CNN Heroes event a few days ago. Coop looked good. But now I can't get it out of my head that his clothes are kind of gross.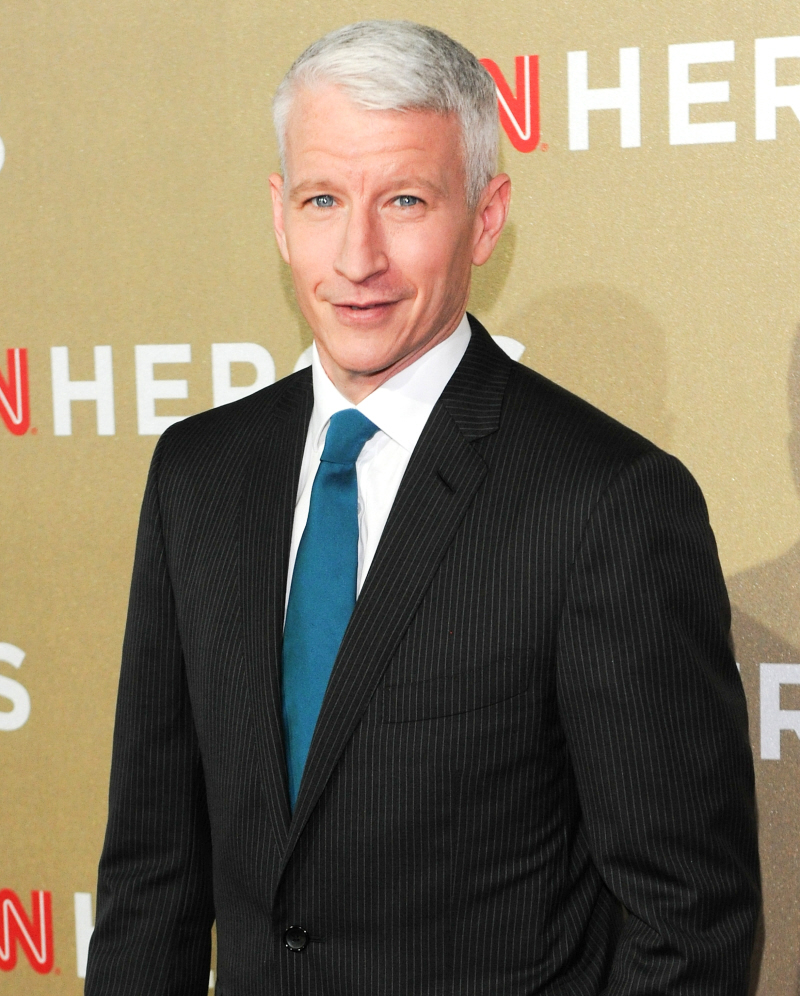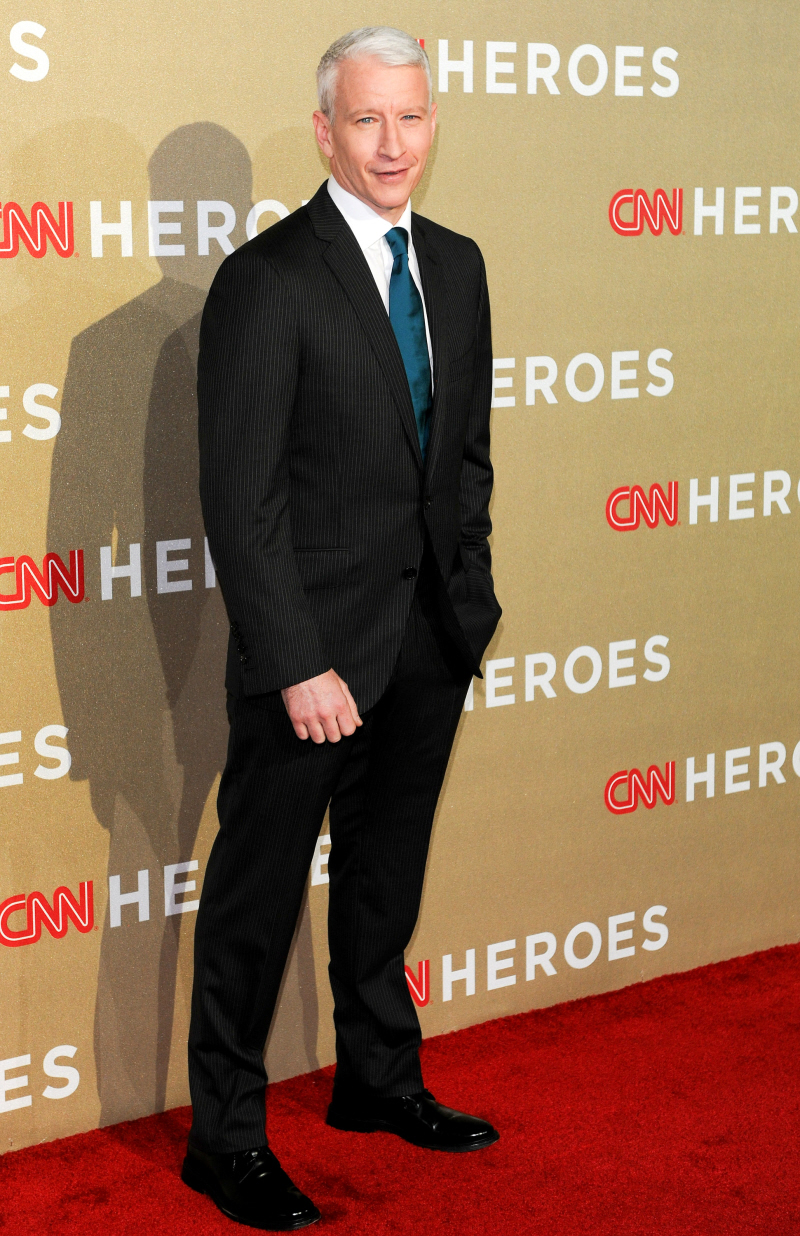 Photos courtesy of WENN.