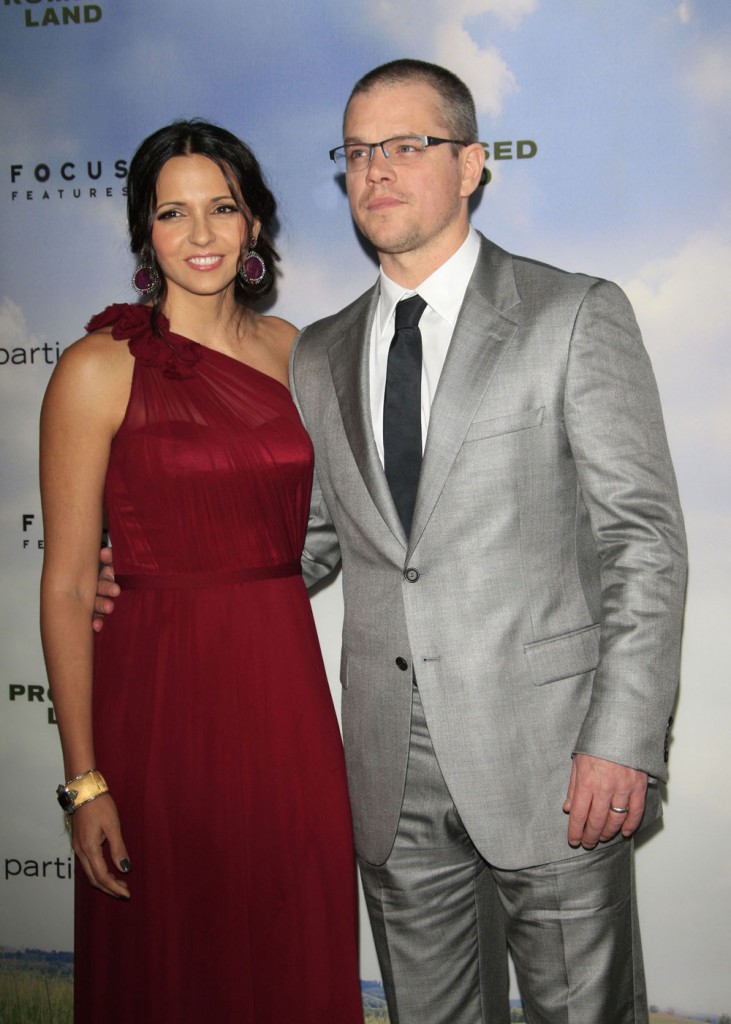 These are some photos from the LA premiere of Promised Land, co-starring and co-written by Matt Damon and John Krasinski. It's out in limited release on December 28th and in wide release on January 4th, just in time to give us some diversion in the post-holiday season. (I can't believe how fast this year has gone!) I really love Matt's wife's Lucy's cranberry one-shoulder gown. It looks like something Michelle Obama would wear the hell out of, and on Lucy it's just as pretty. Her bold statement jewelry is the perfect compliment to this very striking dress. I want that gorgeous gold bangle!
In terms of news about Matt Damon, he's hustling and promoting this film, and giving some good quotes. In an appearance on The Late Show he called John Krasinski the next George Clooney, basically:
We [wrote the movie] really fast. John's a super talented guy. When I met George Clooney years ago everybody knew him as the guy from ER and he was very famous for that, but Steven Soderbergh worked with him and instantly formed a company with him because he could just see how talented the guy was. And people's perception of him wasn't how the perception would be a dozen years later. And that's how I feel about Jon. He's great on the show The Office, but that's just as piece of what he's going to do.
Leave it to Damon to expertly talk up two friends at once. Clooney and Damon may soon be co-stars again. Damon is said to be in talks to join the film Monuments Men, which tells the true story of people who worked to recover priceless art stolen by the Nazis during WWII.
Also, I have to link to this Today Show segment Damon did a couple of days ago with an etiquette expert. He was hilarious. If you don't have time, fast forward to about 5:50 to hear Matt make a joke about tossing salads. He's awesome.
Also at the premiere was Luke Evans. He isn't in this film but he's just so attractive I had to post his picture.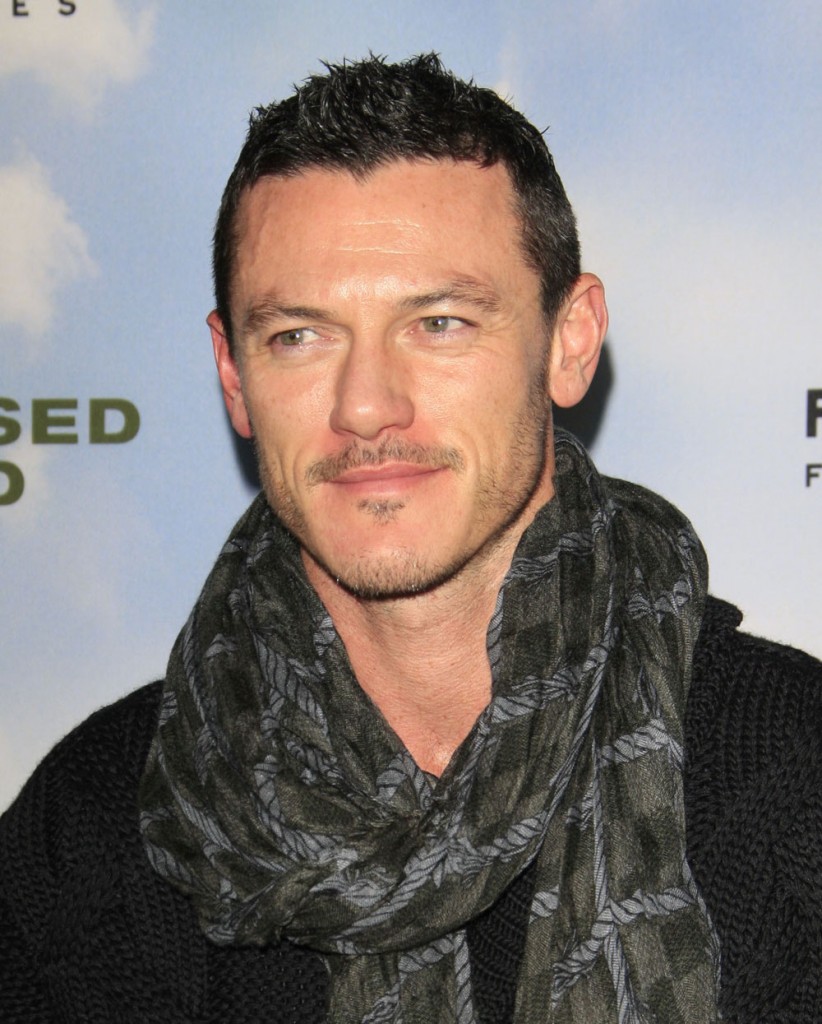 And Bill Paxton! He's not in this either. Movember was not kind to him.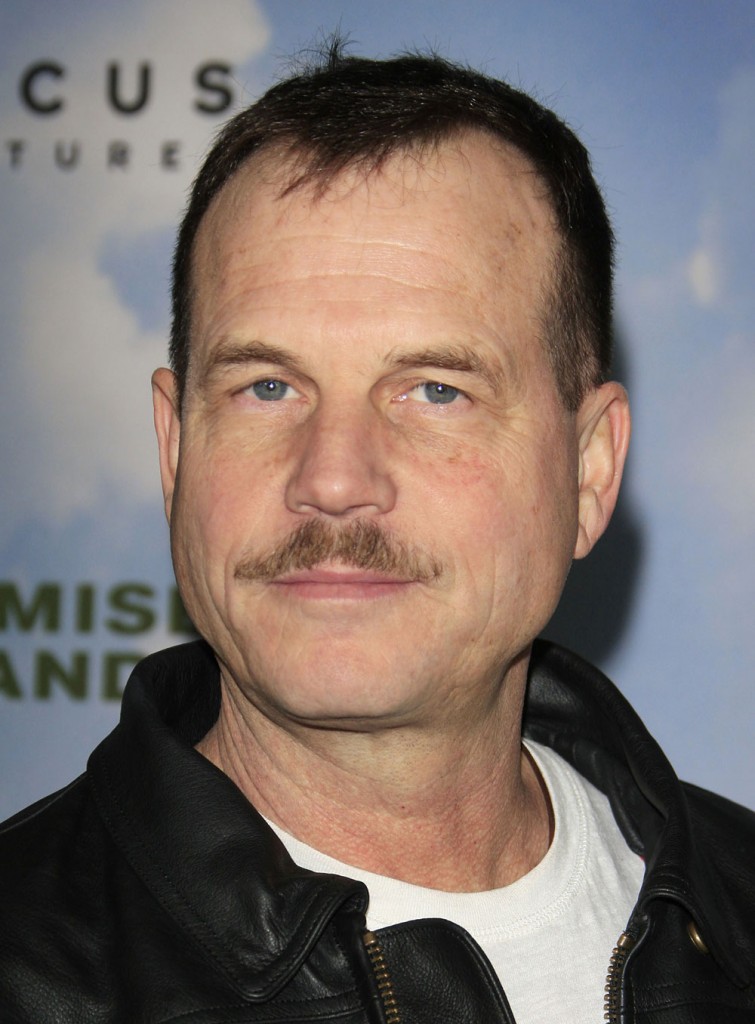 John Krasinski looking lonely. I wonder why his wife Emily Blunt wasn't there to support him? According to IMDB she's in All You Need is Kill with Tom Cruise and it's filming now. Although Paxton is also in that film and he showed up at the premiere. And why is Frances McDormand not showing up to any of these premieres? She needs to step up. Is there some kind of beef with her and Damon and/or Krasinski?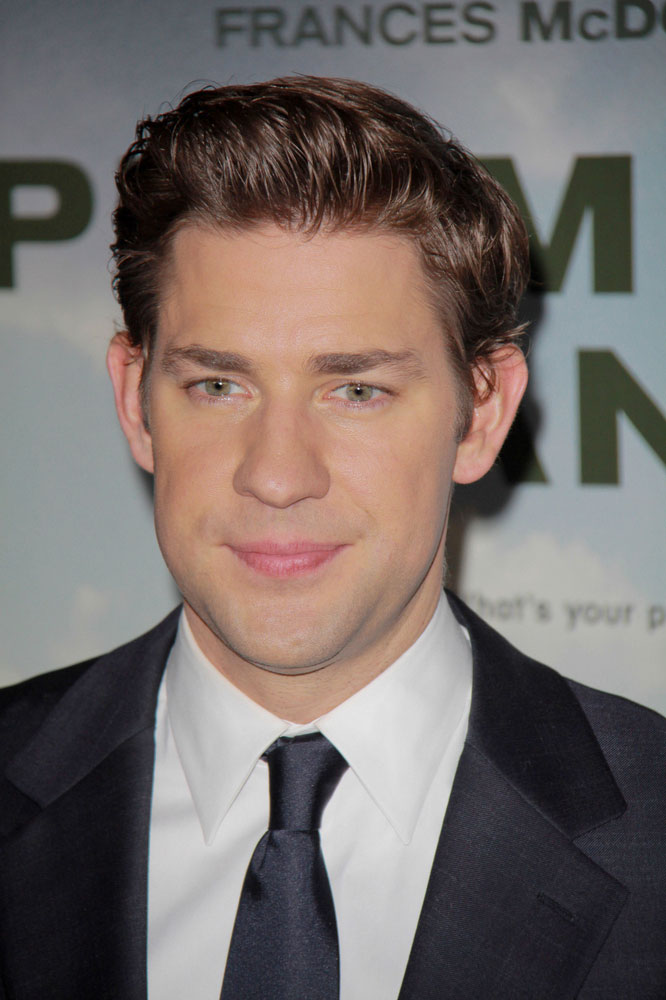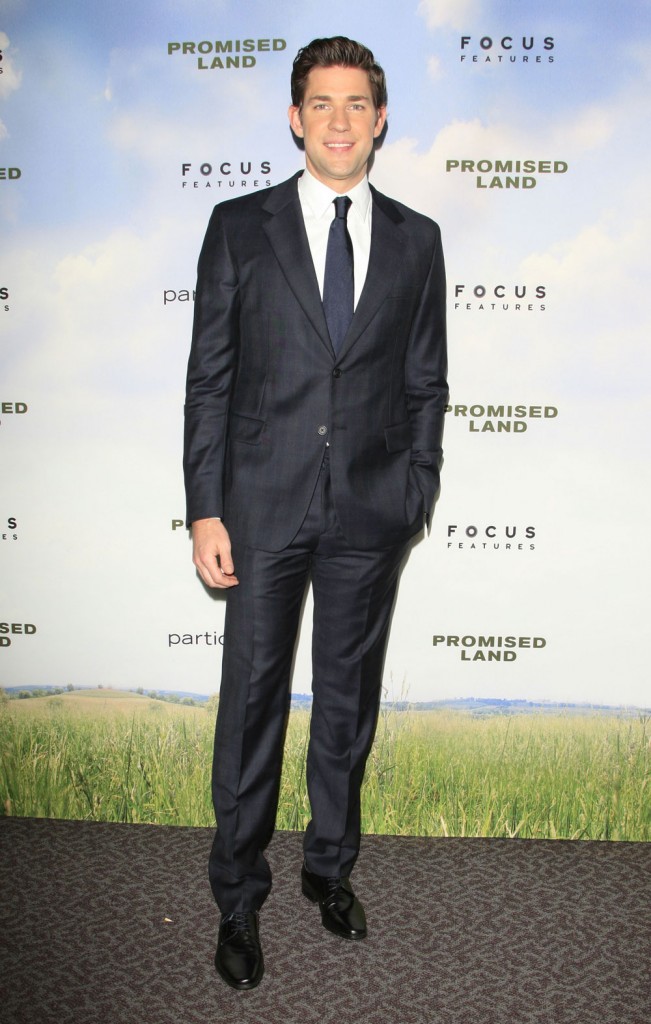 Here's Rosemarie DeWitt and Ron Livingston. Another adorable couple.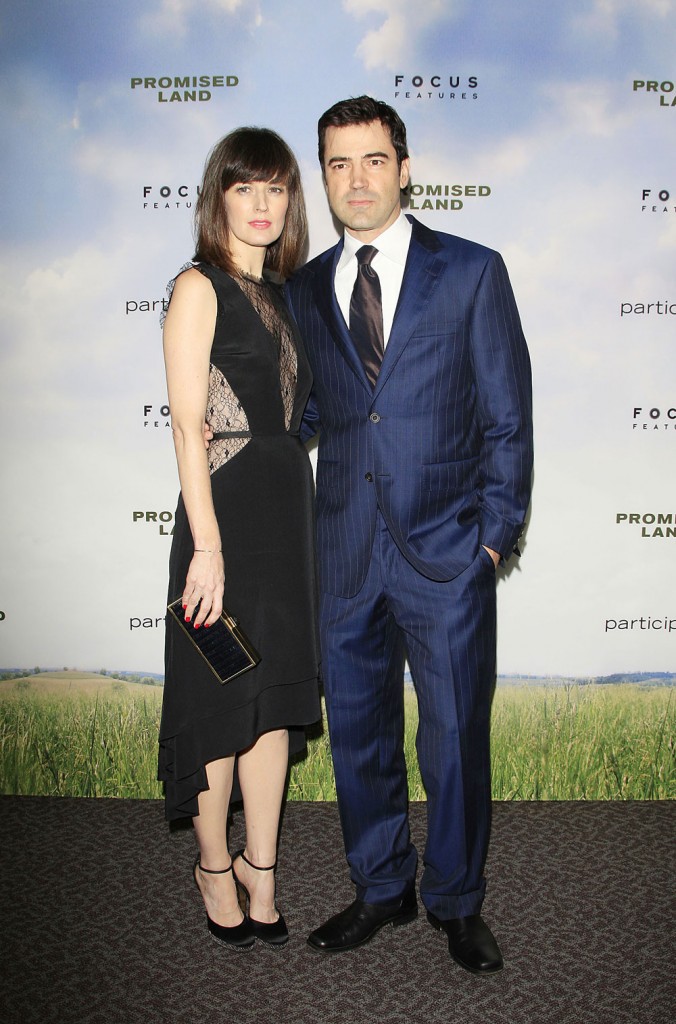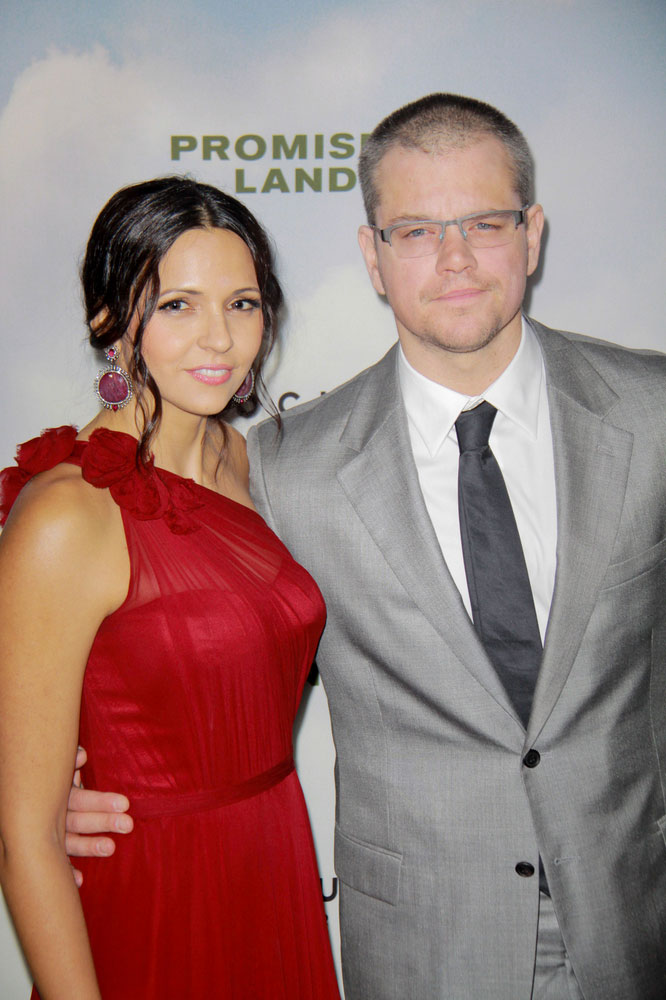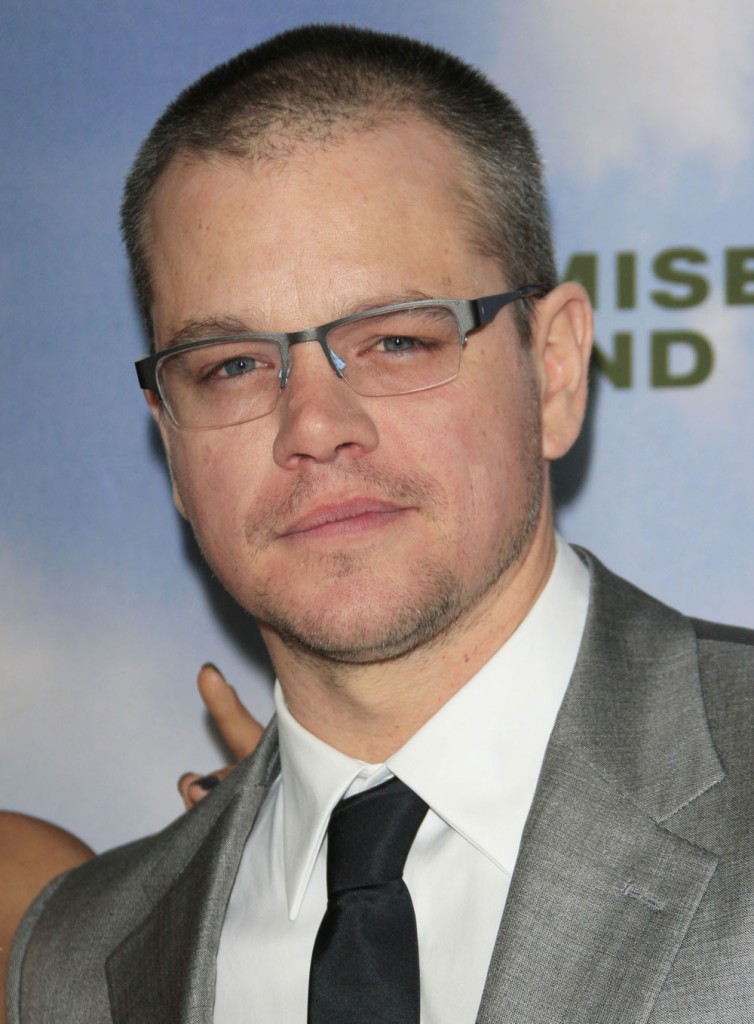 Photo credit: Starbucks/WENN.com and PRPhotos