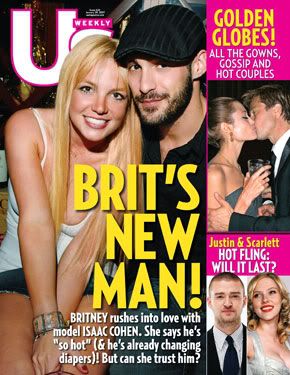 Britney has been uninvited from the prestigious Vienna Opera Ball because Paris Hilton is the guest of honor. Wealthy Austrian businessman Richard Lugner hires a celebrity as his guest to the ball each year for publicity reasons, and this year he's squiring squinty Paris. Last year Carmen Electra was his paid date, and she stupidly thought she was getting paid for sex with the old guy, who also brings his wife along to the event, but she still went anyway. Other ball guests of Lugner have included Pamela Anderson, Ivana Trump, and Andie MacDowell.
Now Britney has had her invitation rescinded for fear of a confrontation with Paris, with whom she's had a falling out:
Britney Spears won't be going to a fabulous European ball because her former best friend Paris Hilton will be there.

The partying heiress is the guest of wealthy industrialist Richard Lugner and his socialite wife Christina who in the past have invited high profile celebs in the hopes of modernizing the very traditional dance. Originally, Hilton was going with Spears. There are rumors that Hilton is receiving $1 million for attending.

"She is a very good advertisement for the Opera Ball," Richard Lugner explained. Regarding why Spears wouldn't be there as well, Christina offered: "They unfortunately do not get along anymore."
It's not like Britney would show up anyway. I bet they're uninviting her to get more press for the event, since it doesn't seem likely that she would willingly sit through an opera. This is the girl who says Shania Twain and Prince are her favorite music artists, but doesn't know that "Nothing Compares 2 U" was originally written by Prince.
Britney's rep has adamantly denied that she's pregnant again as In Touch is reporting, saying it's much ado about peanut butter and flab.