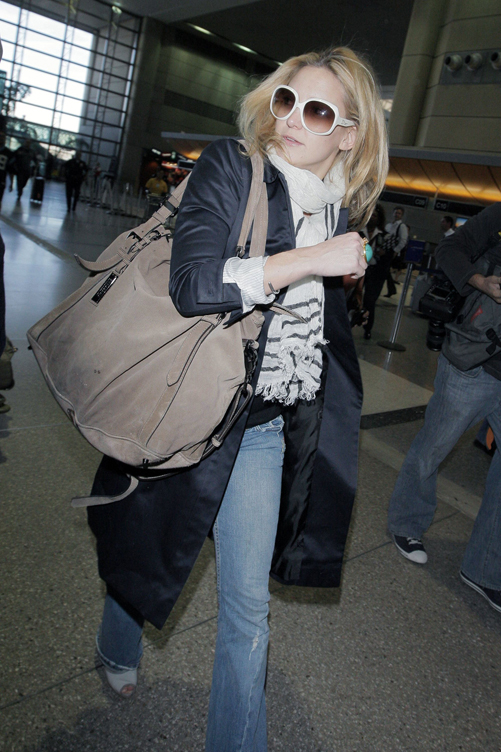 Kate Hudson has been criticized in the past for jumping into super serious relationships too quickly and scaring off guys. Kate seems to have realized this herself – she says that her current goal is to wait as long as possible before she gets into another relationship. The way she phrases it is kind of cute, as though it's something that might happen to her, or like she has no control over it. But the ultimate point is clear: she realizes you can learn a lot about yourself when you're single.
Kate Hudson may be "a hot ticket" in the dating world, according to her good friend, designer Stella McCartney, but the actress says she's in no rush to jump into a relationship.

"I'm actually enjoying being single right now because I really never have been," Hudson – who's dated Lance Armstrong and Owen Wilson – tells InStyle magazine for its January issue.

"I feel good in relationships," says the 29-year-old actress. "I enjoy them, so I feel my best when I'm in something solid. But it's also the first time I've ever taken a step back and gotten a new perspective."

"So," concludes Hudson, "I've made a conscious decision to try to stay single as long as possible."

McCartney, who interviewed Hudson for the magazine, chimes in, joking, "What's it been – all of two weeks? Congratulations!"

"Exactly," quips Hudson, who McCartney says has "always been in demand."
[From People]
Kate's gorgeous with a bubbly, ebullient nature. I'm not at all surprised that she's "always been in demand." It sounds like she realizes she can learn a lot about herself and have a good time by staying single for a bit. And it's probably less confusing for her son if he doesn't have men bouncing in and out of his life. Nonetheless, Kate's explanation for why she prefers being in a relationship makes perfect sense. Hopefully she can take some time for herself, and then get into a relationship that works even better for her.
Here's Kate arriving at LAX on Thursday. Images thanks to WENN.