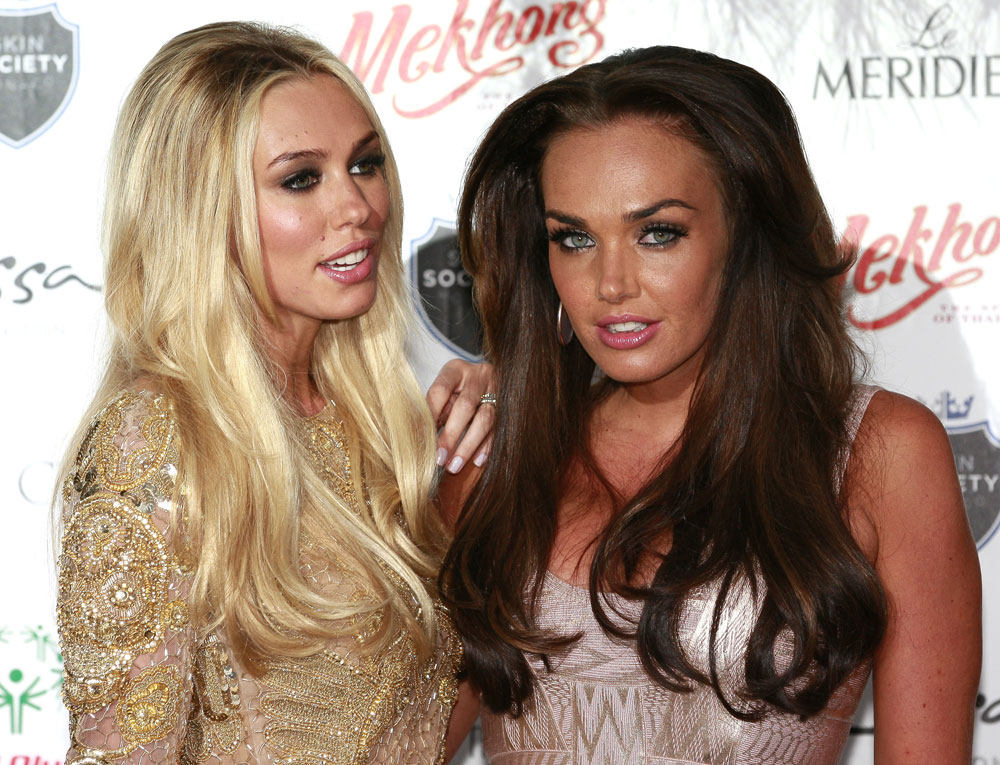 In case you don't know who the Ecclestone sisters are, they're like the British, more new-monied version of The Hiltons, except both of them are ambitious famewhores, not just one like Paris vs. relatively harmless Nicky. They're the daughters of Formula One founder Bernie Ecclestone, who is worth about $2.4 billion, and they love spending their daddy's money. Tamara, 28, (the brunette one) had her own reality show on British TV in 2011 called "Tamara Ecclestone: Billion $$$ Girl." She currently owns a home in London worth $70 million. Her sister, Petra, 23, made headlines last year when she purchased Candy Spelling's mansion, the largest in LA County, for $85 million.
Well the time has come when Petra's real estate may no longer outrank her sister's. Tamara is said to be eyeing the most expensive estate in the US, a $125 million monstrosity called Fleur de Lys and modeled after Versailles. Tamara supposedly wants the mansion not just because she has insanely expensive tastes that can never be satisfied, but because she wants to one-up her sister by owning a larger, more expensive property. As if it wasn't ridiculous enough that the home even exists as a single-family residence.
The stinking rich daughters of Formula 1 billionaire Bernie Ecclestone are going head-to-head in an epic battle of the bricks, as Tamara, 28, prepares to move Stateside with the aim of outshining her 23-year-old little sister, Petra, RadarOnline.com is exclusively reporting.

The socialite-turned-reality TV star has been checking out a number of palatial estates in La La land with a view to either leasing or buying — with several reports claiming she is particularly interested in the spectacular $125 million Fleur de Lys Estate in Holmby Hills, which was crowned the "world's most expensive house" by Forbes in 2008.

Owned by Suzanne Saperstein, the 45,000-square-foot home was modeled after Louis XIV's palace at Versailles and boasts a total of 12 bedrooms, 15 bathrooms, a 50-seat screening room and library, and a nine-car garage.

The humungous mega-mansion manages to significantly trump Petra's stunning Holmby Hills home which cost just a paltry $85 million — and a source says that was the very intention!

"Tamara and Petra have always had a very strong sibling rivalry," the source says. "When they were little Tamara really wanted nothing to do with Petra, who was five years younger, whereas Petra idolized her big sister and followed her around like a puppy dog. They have grown a lot closer in recent years but they still remain extremely, extremely competitive of each other.

"Tamara has always firmly believed that she is the superior of the sisters, and that she has the higher profile in England with her TV presenting work and then her reality show. But recently, Tamara has been feeling overshadowed by Petra — her wedding last year got an insane amount of press and then she bought that massive house in LA and they started writing about her in the U.S. as well — whereas Tamara is still unknown in the States.

"Tamara does not like feeling that she's being outdone by her sister and is determined to set the balance straight again — and put herself ahead of Petra. She has been considering getting a base in LA for some time and is now seriously looking into it. Tamara feels it is the natural next step for her career wise and that it's the only way to put her little sister back in her place, ie: in her shadow.

"She's looked at the details of a number of different properties, with the main criteria being that it HAS to put Petra's house to shame, which is no mean feat! Tamara really likes the Fleur de Lys, and what makes it all the more attractive to her is that Petra put in her own offer for the home that was turned down, before she bought the Spelling mansion — so, Tamara feels that if she could work out a deal for the property then she's already gotten one up on Petra right off the mark."
These women may be richer than sin, but they don't look it. Somehow they manage to look as cheap as the Kardashians and that's really saying something.
Also Petra is currently pregnant, after having married in a $6.5 million ceremony in August of 2011. I just hope these twits' sibling rivalry doesn't extend to babies. Imagine the stupidity that would ensue. They'd hire enough nannies to look after their kids, though, while they were tucked away in another wing.
Here's some house p0rn of Fleur de Lys. It looks like a museum. It reminds me of the furnished period rooms in The Metropolitan Museum of Art.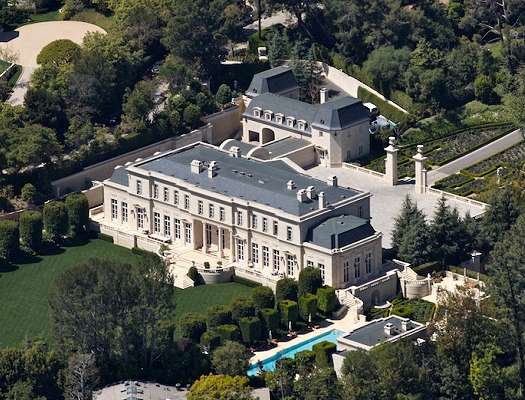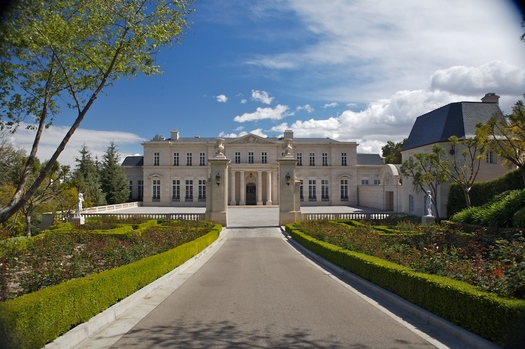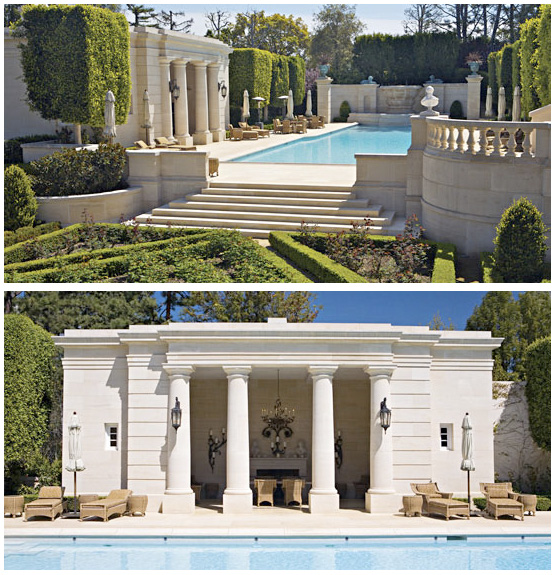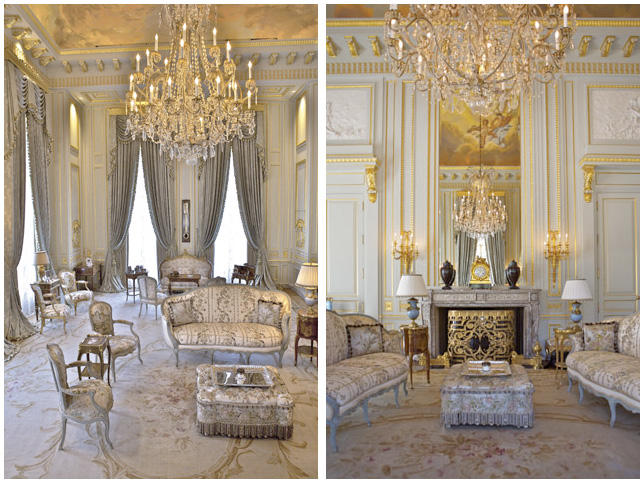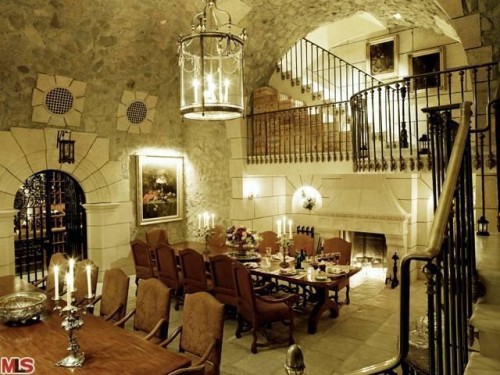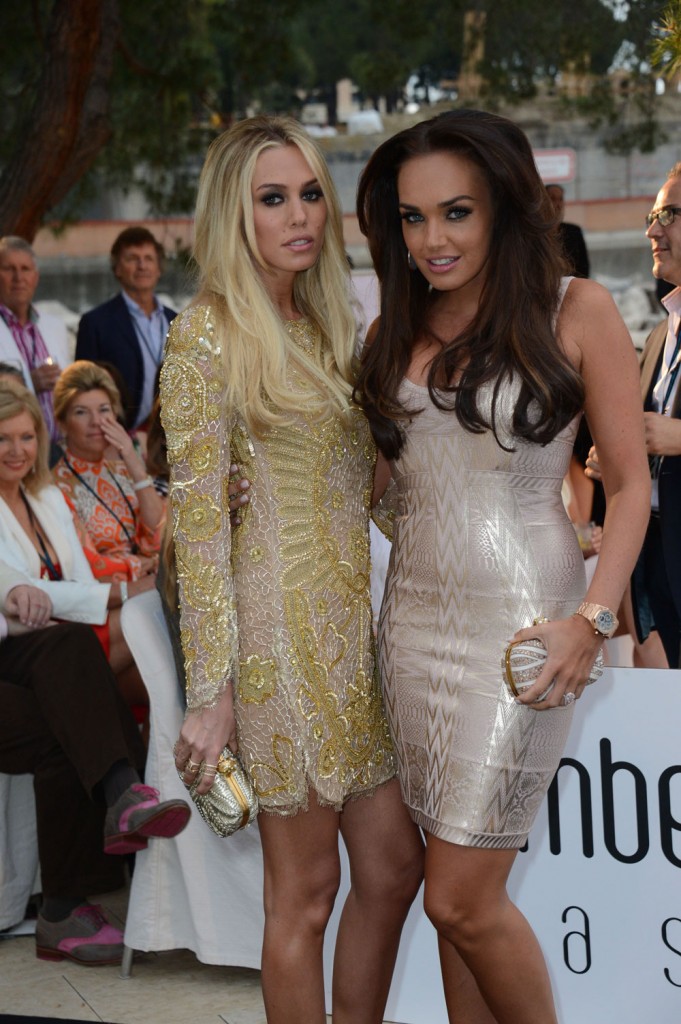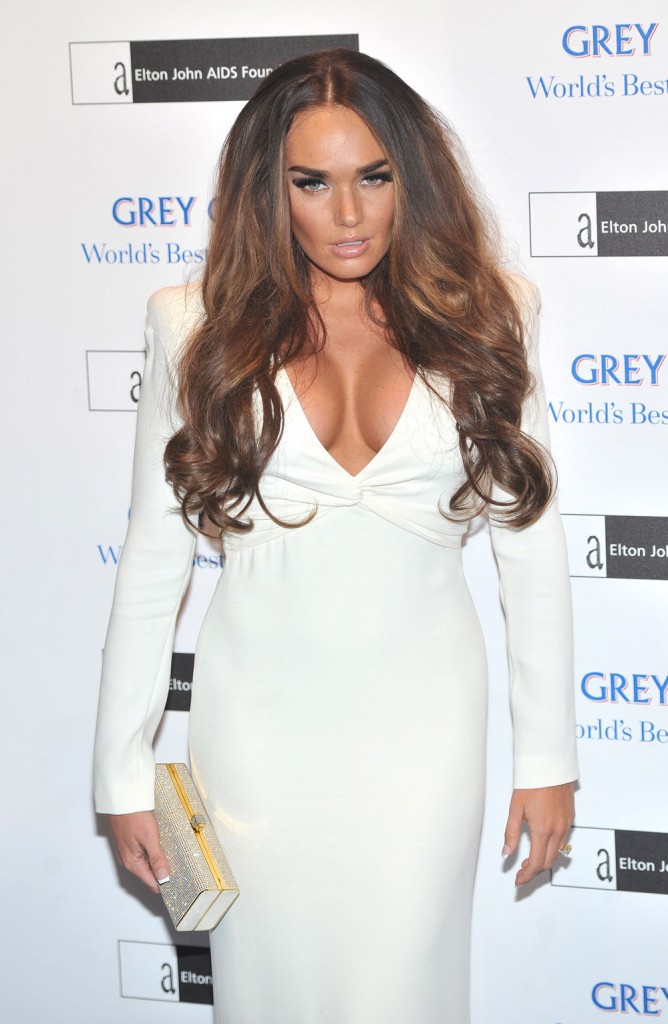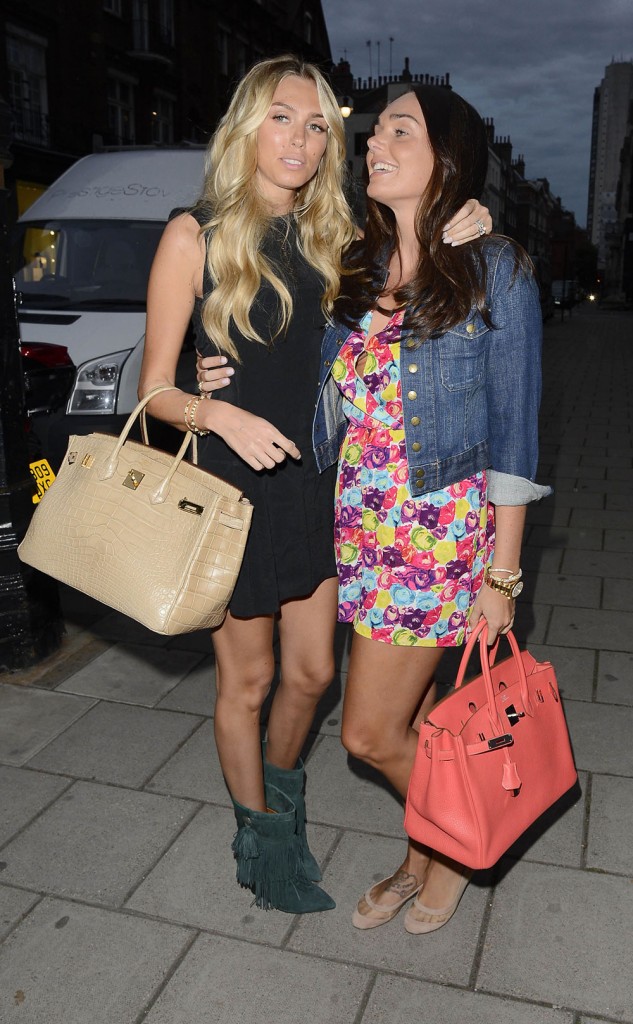 Photo credit: WENN.com, Luxist and CurbedLA