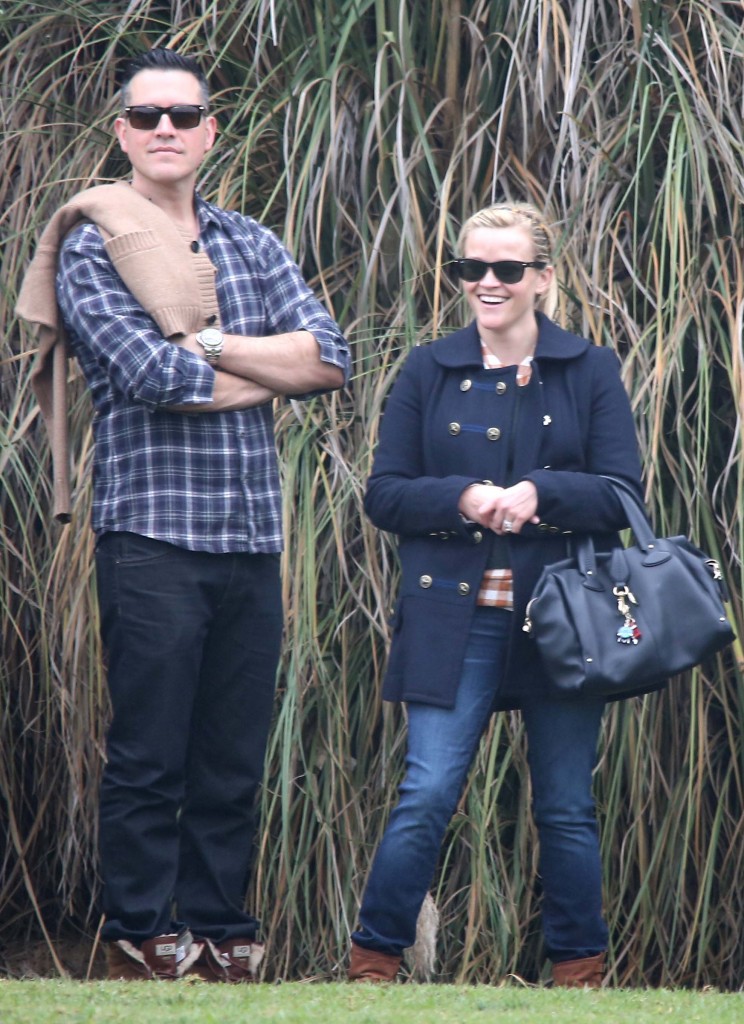 These are some photos of Reese Witherspoon out at her son Deacon's soccer game over the weekend. You can see Deacon's dad, her ex Ryan Phillippe, shaking hands with Reese's husband, Jim Toth. It's a nice show of camaraderie among two guys who could easily hate each other. I think that speaks to how Reese is keeping it friendly with her ex for her kids' sake. Reese and Jim are probably not hanging out casually with Ryan and his latest young piece, but they're able to get along at events and that's saying something.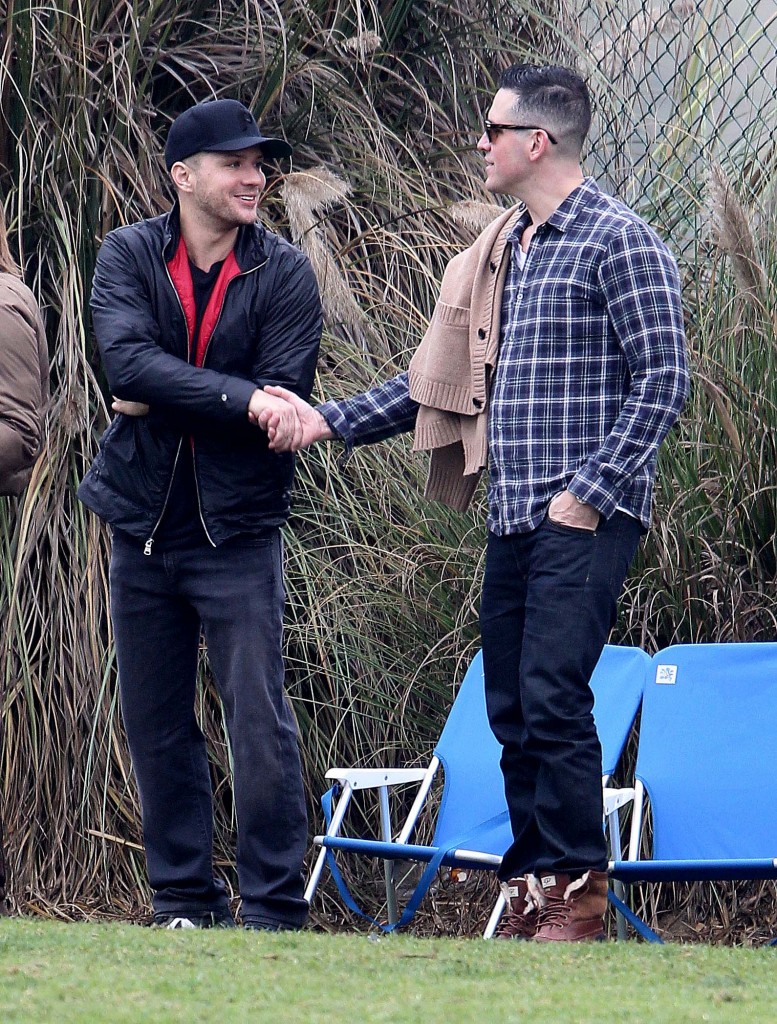 Extra! has a new interview with Reese that had me nodding and relating to her. Of course I like Reese because I already relate to her, I'm somewhat of a perfectionist and I appreciate that she doesn't try to hide that side of her personality. She's a go-getter and she's not going to front like she doesn't care. Still, this was nice to hear from her. She said that she has "baby brain" after her son was born and sometimes can't think of the right words for things. She also said she wasn't snapping back into shape immediately.
After giving birth to her third child in September – son Tennessee James – Reese Witherspoon says she isn't exactly bouncing back into shape.

"I don't know if I'm bouncing back. I'm slowly crawling back," she joked to Extra at the March of Dimes Celebrates Babies event in Beverly Hills on Dec. 7.

She's also still fighting a case of "baby brain."

"I couldn't remember, the other day, what you call that thing that keeps the food cold. It was the refrigerator," said Witherspoon, 36, who's also mom to Ava, 13, and Deacon, 8½. "I couldn't remember the name of it!"

But the Oscar winning actress is not worrying too much about any of it.

"You just have to be gentle and patient with yourself," she adds, "and slowly get back to your health."

As for the reason behind all of this, Witherspoon says her newborn son is "great. He's wonderful, healthy, happy."
This happened to me too in the post-partum stage. I would have word retrieval problems. I don't know if it was from exhaustion or something else, but I believe it happens to a lot of women. As for Reese "crawling" back into shape, I don't see it. She looks great to me and almost at the stage she was pre-pregnancy. She's probably super critical of her body though.
Also, I have to give Reese credit for hitting two red carpets less than three months after her son was born. I didn't return to work for the first year after my son's birth, and I distinctly remember going to a business meeting when he was five months old. I felt so schlumpy and out of place, like I had lost my mojo. I can't imagine having to dress up and pose for photos so soon after he was born. That's Reese, though, she does it with a smile and a self deprecating story. That's ambition. She may be overpaid at this stage, but she's crawling her way back and she'll tell you about it.
I love this picture!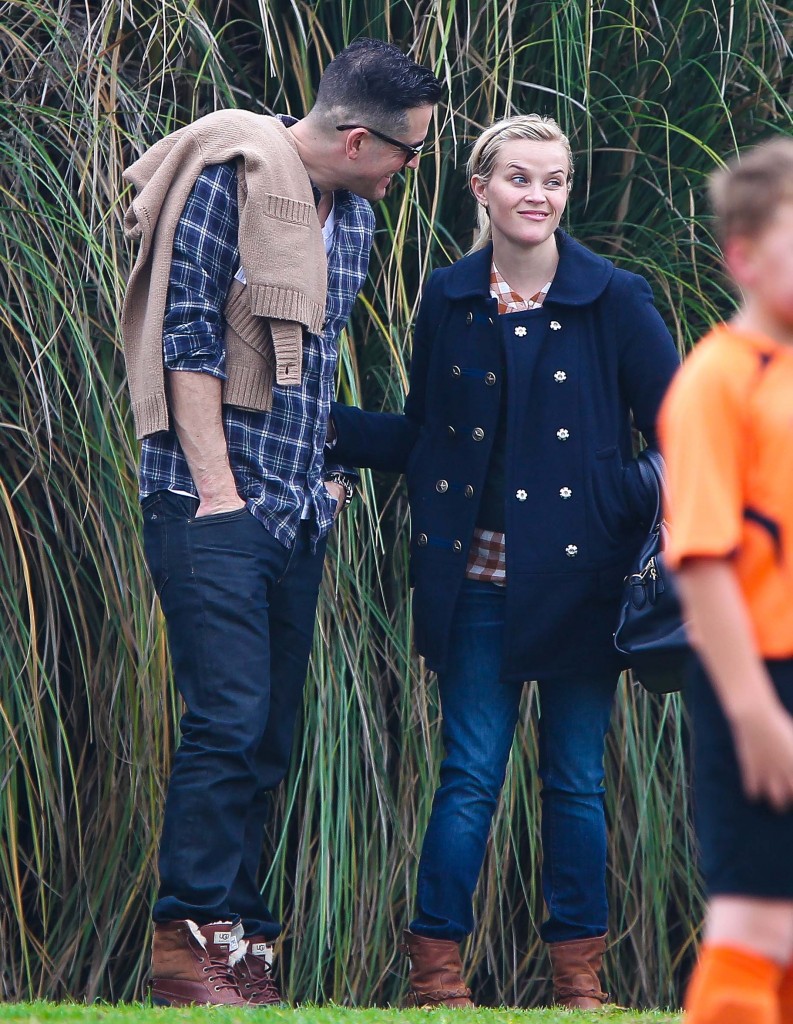 Reese has great casual style, doesn't she?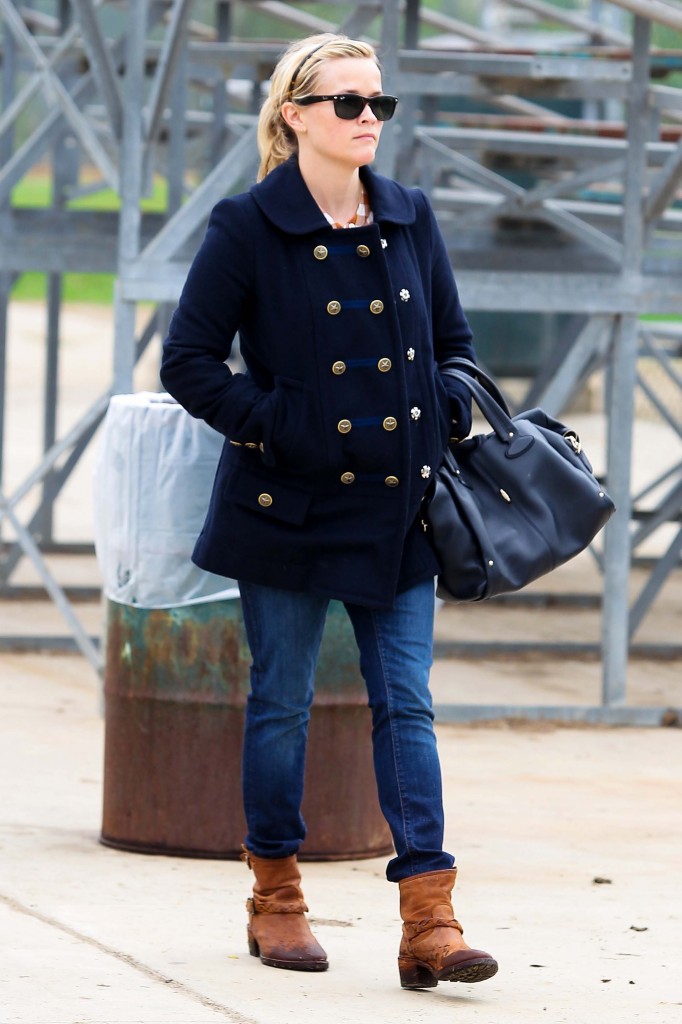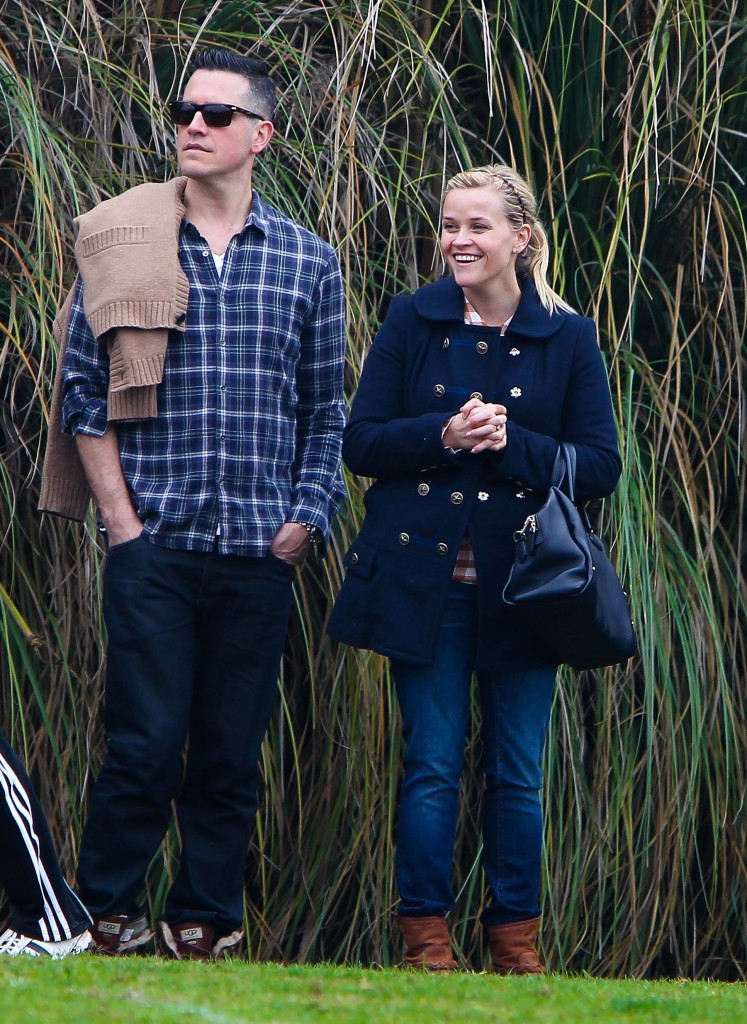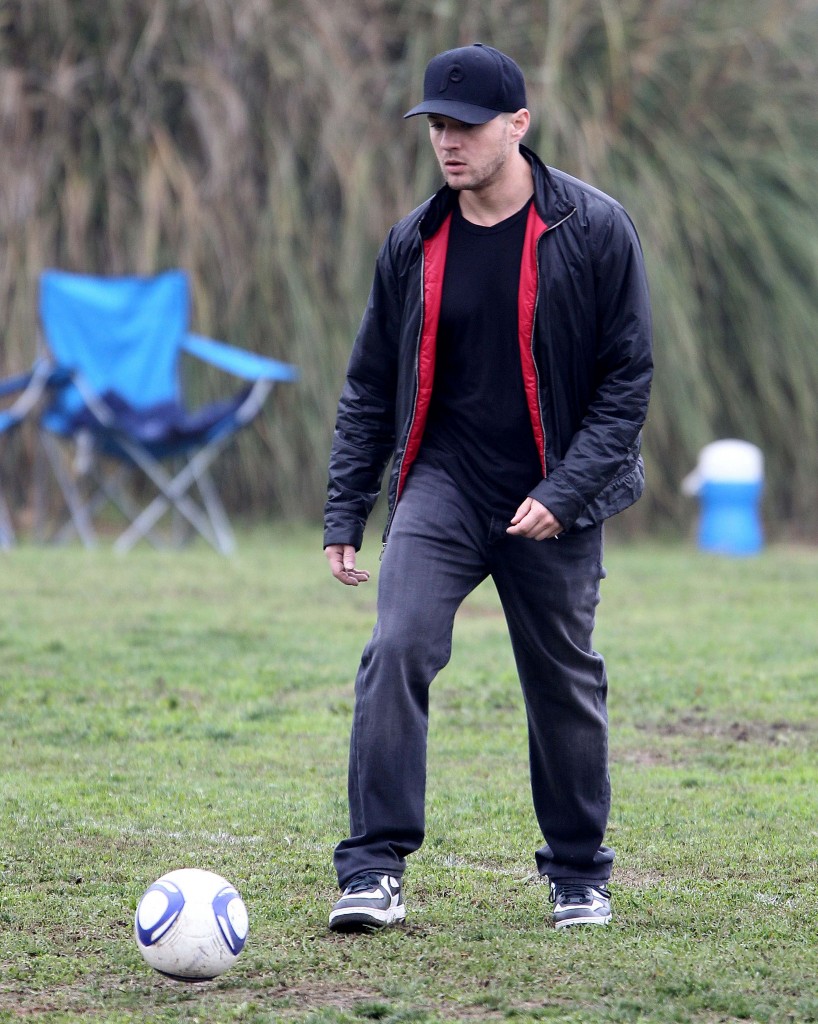 Photo credit: LRR/FameFlynet, Inc