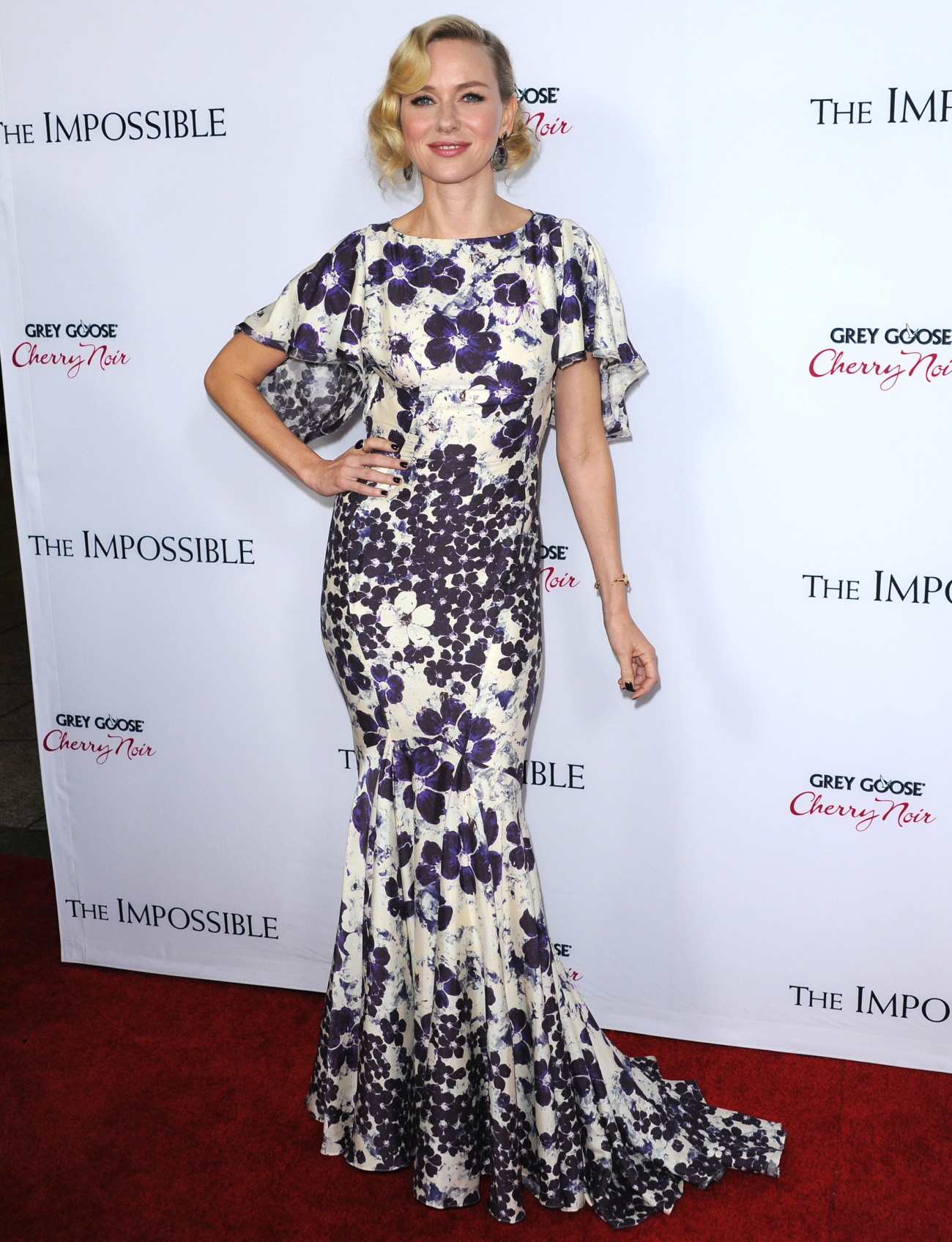 This is a historic day for me. And I'm sure, I'm absolutely positive that most if not all of you are going to disagree with me and yell at me. Suck it! No, I hear your complaints and I know that we usually don't share the same taste in most fashion. I like conservative clothes and I like when women err on the side of caution. I love jewel tones. I'm tired of peplums and miniskirts and Marchesa and Stella McCartney. And you know what? I almost always hate Zac Posen, but not today. These are pics of last night's Hollywood premiere of The Impossible, and Naomi Watts wore this Posen gown… and I love it. I think this may be my favorite thing she's ever worn. It's a beautiful cut on her, I love the fabric and the colors and I love her styling overall. Whoever she worked with for this look, she needs to work with them all of the time. Best Naomi Ever!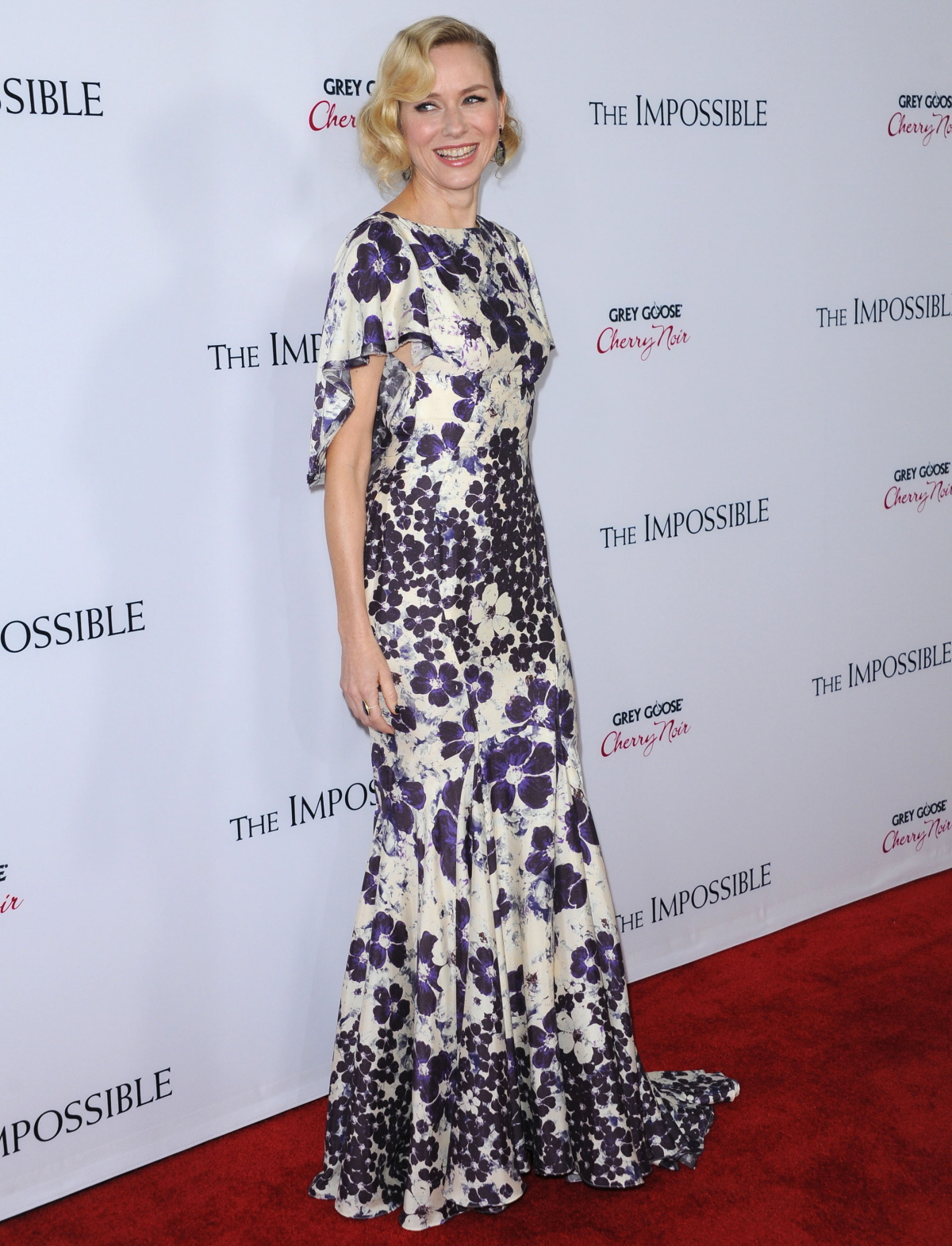 And here's Ewan McGregor with his wife Eve at the premiere. They've been married 17 YEARS. And while we can debate whether or not they have an open marriage or whatever, I do buy that they love each other and that Ewan will never leave her. He loves Evie. He loves their family. He just has some recreational fun on the side.
Ewan's suit is Balenciaga – have I ever talked about how much I love that Ewan is a dandy? Ewan cares about clothes. He cares about men's fashion. He likes to put an outfit together. And he almost always looks perfect and occasion-appropriate. Anyway… yeah, he's the hotness.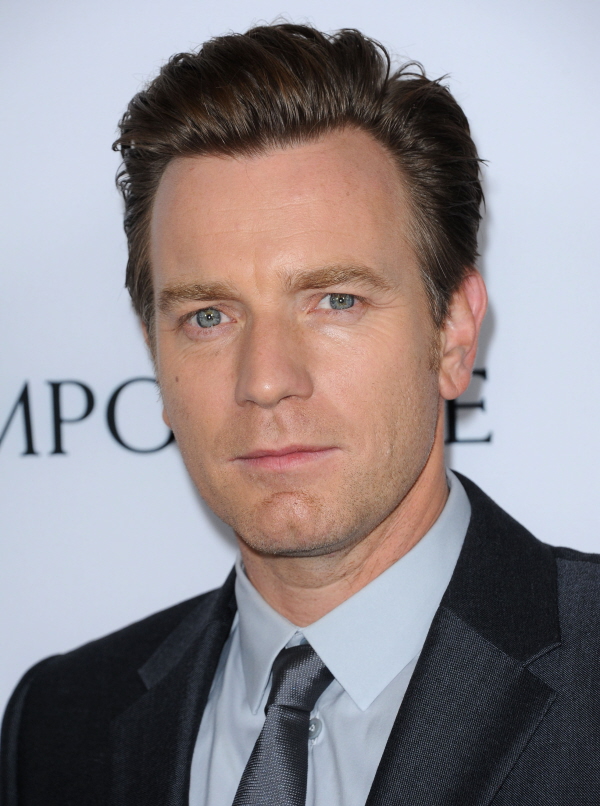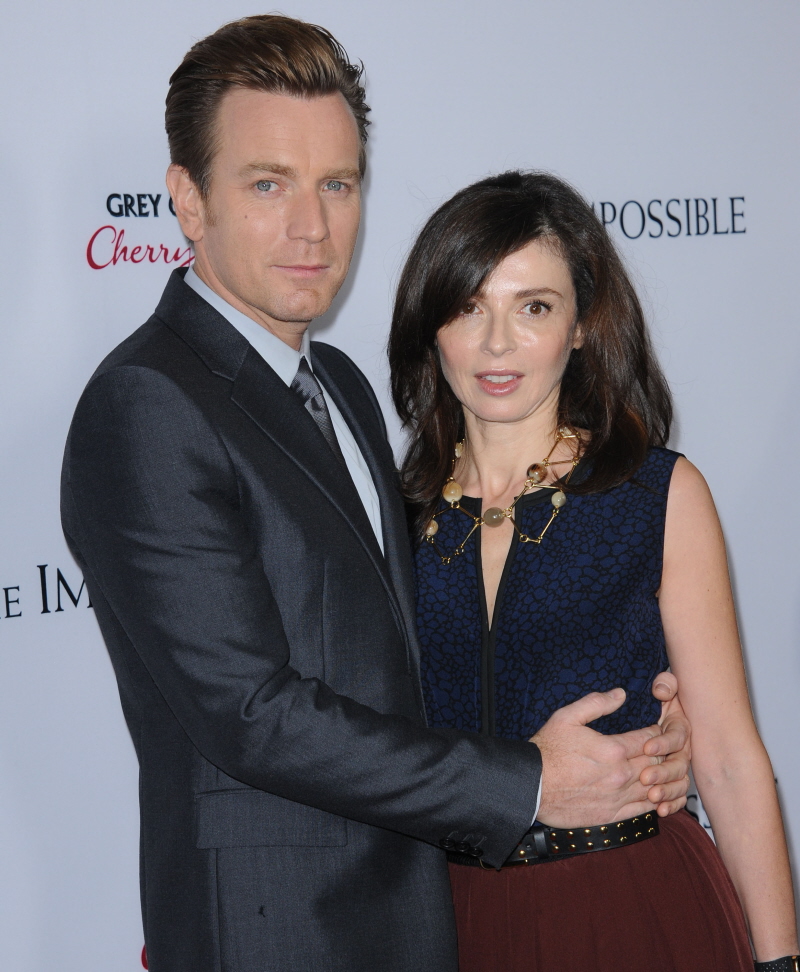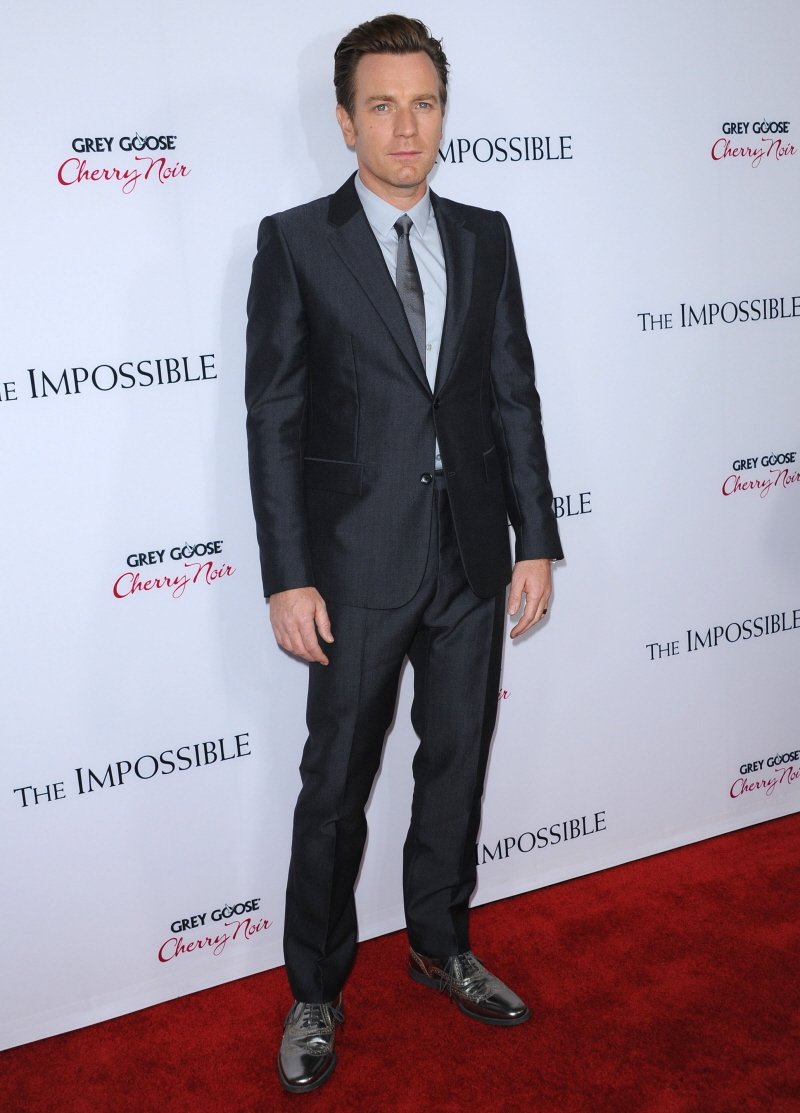 And here's Petra Nemcova, looking kind of rough. Going back to Sean Penn over and over… that has not been kind to her. I guess she's there because The Impossible is about the 2004 Tsunami and Petra was there (and she was terribly injured).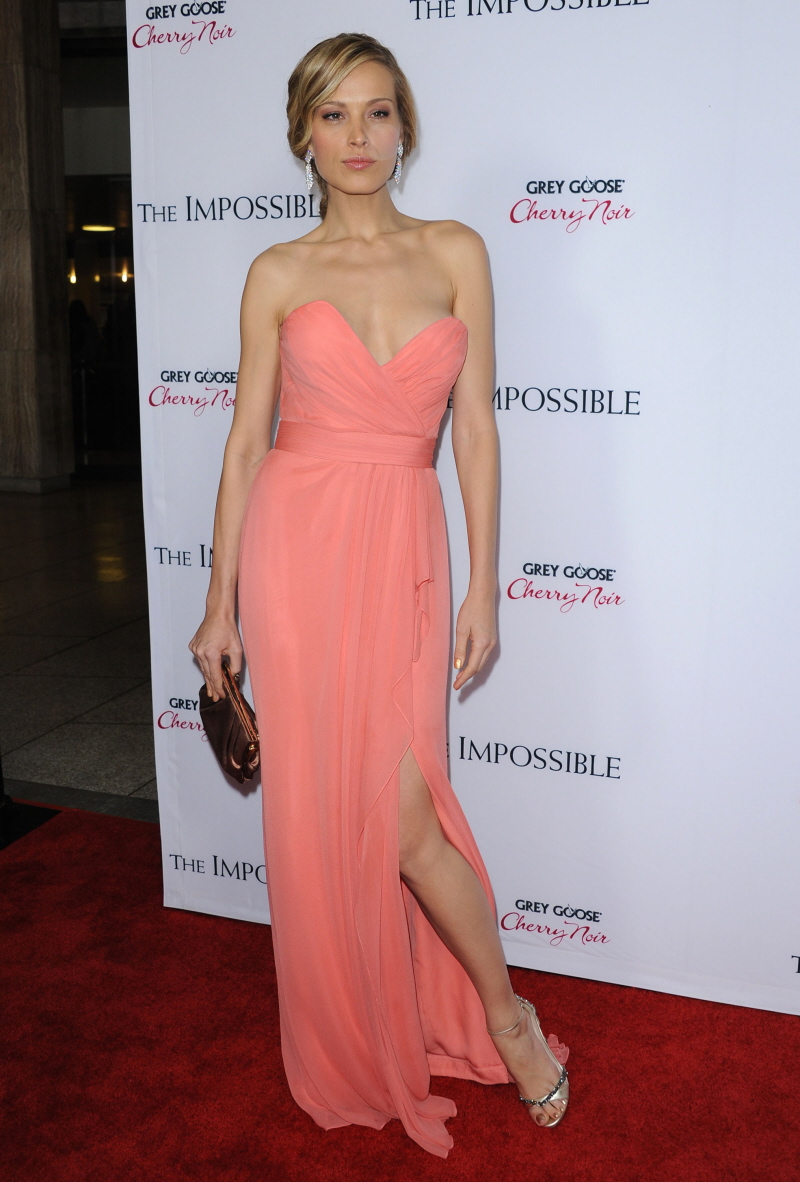 Photos courtesy of WENN.