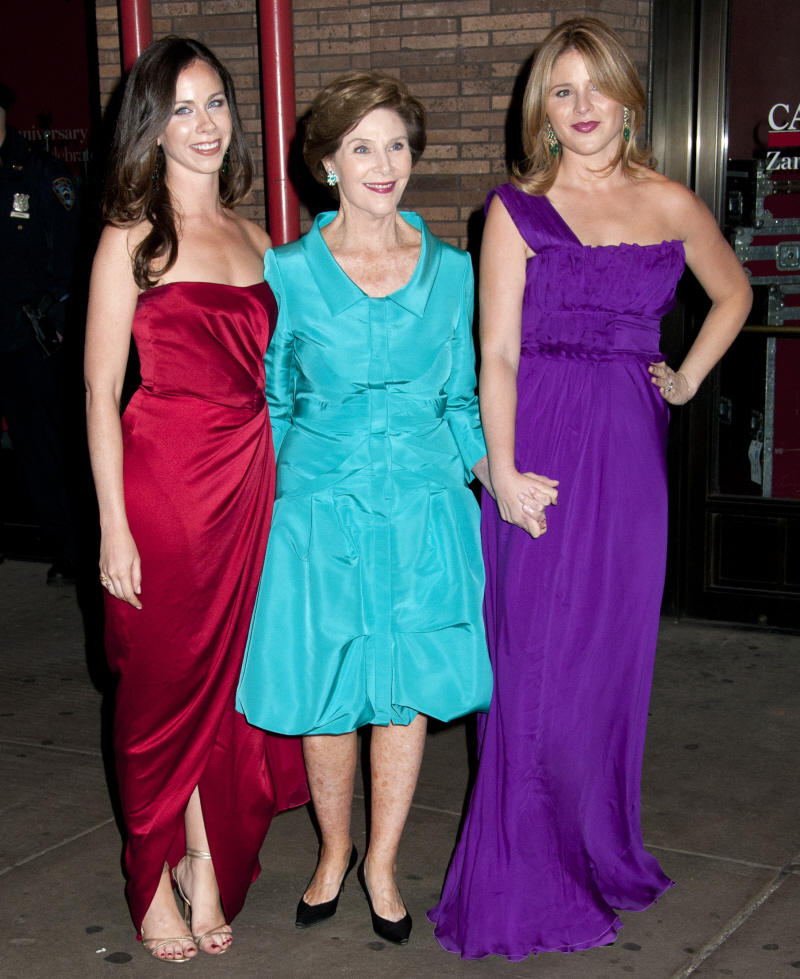 This isn't official or anything. Nothing has been confirmed so far. But Jenna Bush Hager (formally First Daughter Jenna Bush, daughter of George W. Bush) is allegedly pregnant with her first child. This could be Dubya's first grandbaby! Jenna is the married daughter, in case you were wondering. Barbara is the unmarried daughter, but Jenna married Henry Hager in 2008, the last year Bush was in office. Apparently, when Jenna was on the Today Show yesterday (she's a correspondent), she looked very bump-y and she was trying to hide it with a big coat.
She has become a hit on the Today Show with her warm on-air presence, but Jenna Bush Hager will be taking time off from the small screen to have her first child, MailOnline can reveal. The daughter of former President George W Bush is expecting a baby with her husband Henry Hager – and debuted her bump on the NBC show on Tuesday morning.

The pretty blonde, 31, looked blooming as she showed off her fuller figure as she joined her twin sister Barbara at the UNICEF Snowflake ball in Manhattan last month. And as she returned to her New York home on Tuesday afternoon, she carefully covered up by holding her dry cleaning over her stomach.

A source said that Jenna and Henry, 34, were 'thrilled' as were both their families. It will be the first grandchild for President Bush and his wife Laura. The couple, who have been married for four years, live in Manhattan, but last month, Jenna described herself as a 'homesick Texan living in New York'.

Last year, the former first daughter admitted her parents were desperate for grandchildren, and told People: 'I don't have any children. I just have a cat, to my parents' dismay. My dad saw my husband's boss at a conference, and he said to stop paying my husband until we produce children.'

The former teacher turned NBC correspondent said the couple were busy exploring New York and looking after their cat, Bernadette, adding: 'We just try to spend as much time together as possible when we're both home, even little things… I think the little moments are what's most important.'

Jenna and Henry, who works for investment firm KKR, met while campaigning for President Bush in 2004. They were married in May 2008 – making Jenna the first daughter of a sitting President to marry in 16 years. Henry's father John is a prominent Virginia Republican.

The pair exchanged vows just before sundown in a lakeside ceremony threatened by a tornado watch at President Bush's secluded 1,600-acre Prairie Chapel Ranch in Crawford, Texas. The President and his wife Laura later hosted a reception for the couple at the White House.

Jenna showed off her bump on the Today Show on Tuesday morning during a segment she hosted where the presenters were given their own holiday window at Manhattan store Henri Bendel. She donned a loose top for filming the pre-recorded segment, but could not disguise the bump – wearing a swing coat kept open as she joined hosts Natalie Morales, Al Roker, Matt Lauer and Savannah Guthrie for a live link later in the show.
Didn't I call this? I know I thought it when I was covering the photos of the Bush girls at the UNICEF reception a few weeks ago, but I forget if I actually wrote my suspicions. Jenna was wearing a strapless gown and she looked a little extra busty and fuller in the face, and I suspected she was knocked up at long last. I'll include those pics below! Anyway, I think this is happy news. I'm happy for Jenna and Henry, and I'm happy that Dubya and Laura Bush will be getting their first grandbaby. I've been having warm thoughts about Dubya over the past week, ever since he made an amazing political speech about immigration. Congrats, Grandpappy Bush!
UPDATE: Jenna just confirmed her pregnancy to People Mag! Congrats!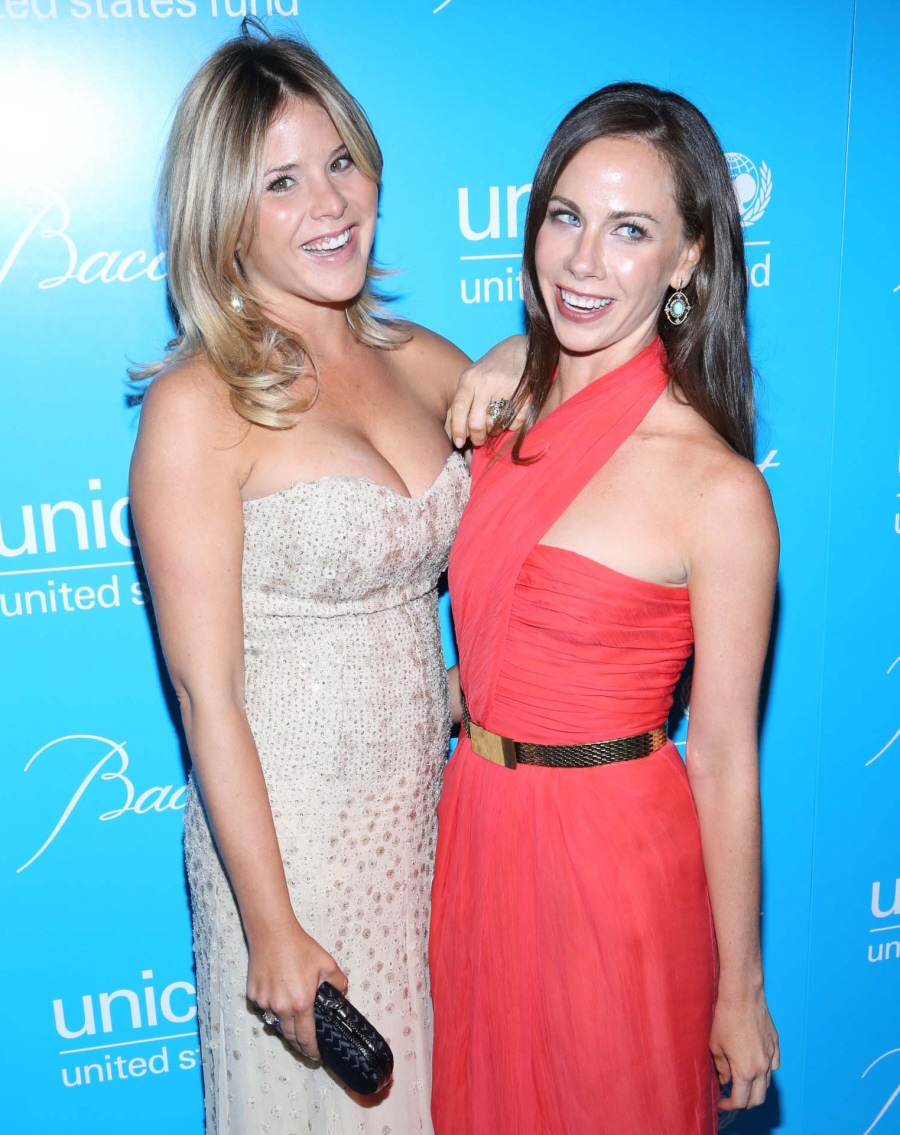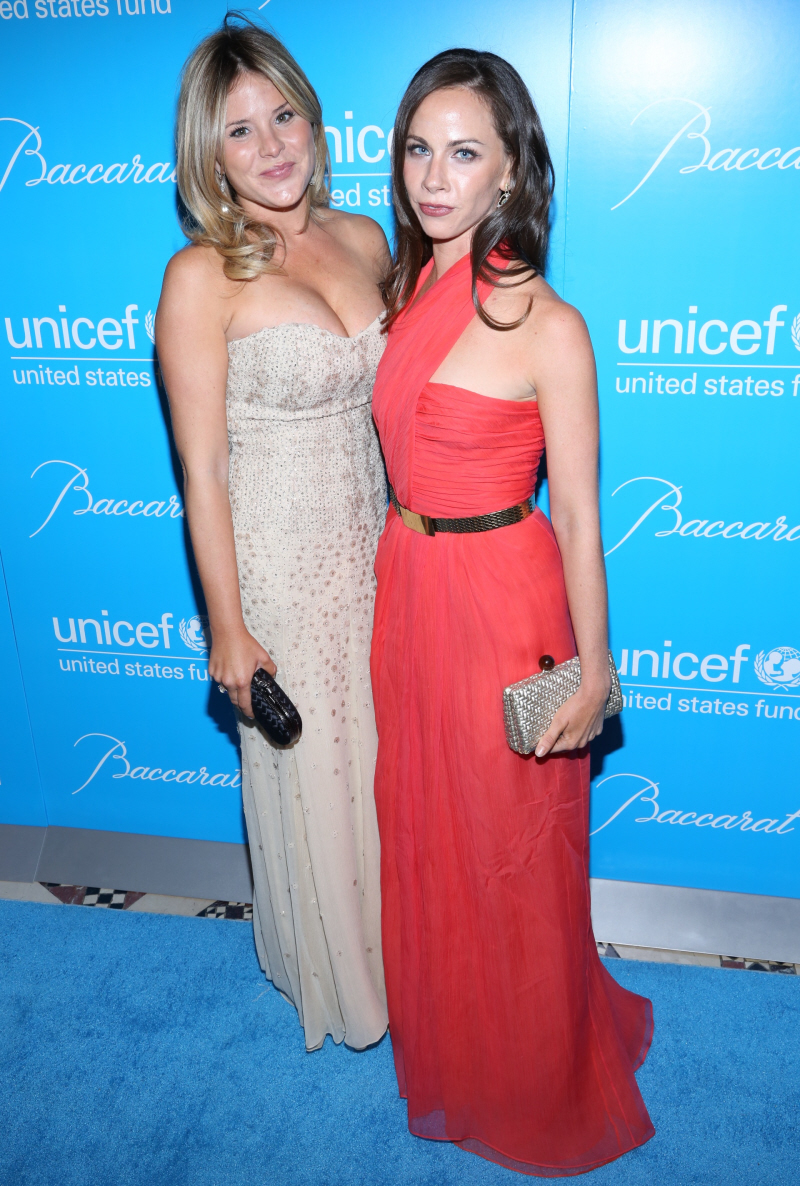 Photos courtesy of WENN.