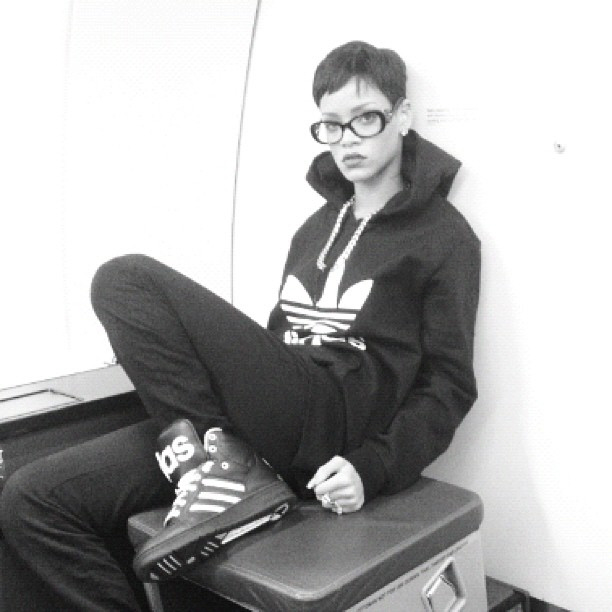 Have you been on Rihanna's Instagram recently? I could literally spend hours there, looking at her photos and reading all of the asinine things she talks about, then reading the comments of her followers and supporters and her haters. Anyway, as we alluded to earlier this week in the lead link, it seems like Rihanna and Chris Brown are having problems! I know, so sad. I wish I could just say "Riahnna is as dumb as a box of weaves," but the problem is that I don't think Rihanna IS dumb. I think she's just messed up. And I think she thinks with her vadge. If we say that men do dumb things because they're thinking with their d-cks, can't we say that women do bad, stupid things when they're thinking about their next O? And obviously, Rihanna is a drama queen, and Chris Brown brings the drama like no other dude in RiRi's life. They feed each other in some crazy, abusive, codependent, f—ked up way.
Where was I? Ah, yes. Well, Rihanna's been bringing the drama on her Instagram all week. Rihanna and Chris were in Paris… together… and then he kept sneaking off to see Karreuche Tran. The Sun UK claims that Rihanna flew from London to Paris on Sunday night, and Chris came to Rihanna's hotel early Monday morning, leaving Karruche at another hotel while he hooked up with Rihanna. Then Chris went back to Karrueche. And then Rihanna starting tweeting and Instagraming a bunch of crap. And now people are like, "Damn, did they break up already?"
Peace out, Breezy. Rihanna and Chris Brown's relationship has always been tumultuous or worse, but the Barbadian beauty's tweets Tuesday night seemed to imply things might be over…or just the latest wrinkle.

Chris's ex-girlfriend Karrueche Tran reportedly joined the R&B singer on tour in Paris earlier this week. (Chris was even spotted wearing a hat that appeared to be from Karrueche's clothing line, the Kill.) Rihanna, apparently not amused, tweeted (then deleted) Tuesday, "Goodbye muthaf–ker. #takeoff"

"You give, you get, then you give it the f–k back," she added, then took down. "Examine what you tolerate." (Although the timing could be purely coincidental, it seems unlikely. You be the judge of that, though.)
She also posted a hilarious "Claps for the Basic Bitches" Instagram which I assume is directed at Karrueche. And she posted "Damn… I miss my n—ga" with a photo of herself looking sad, but that might have been before she even arrived in Paris.
Here's my real take on what's happening: Chris was in Paris with Karrueche. Rihanna found out and tried to make Chris "choose". Chris chose. He chose Karrueche. For now. Probably because he knows that he barely has to do anything to get Rihanna back. She'll come back to him and he won't even have to do anything. So, while I guess they could have "broken up" already, they'll be back together soon enough. Don't worry. Or do worry.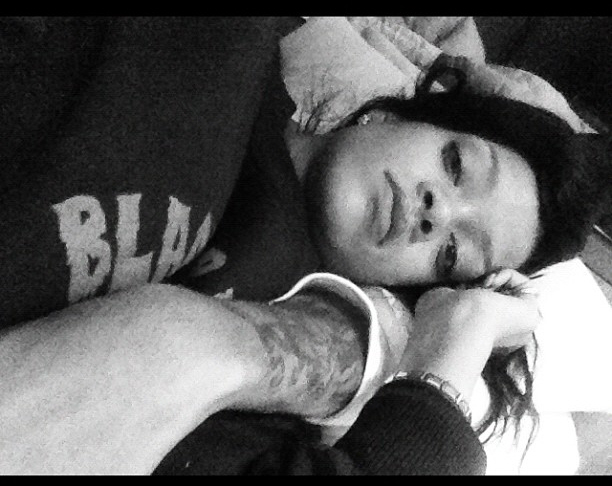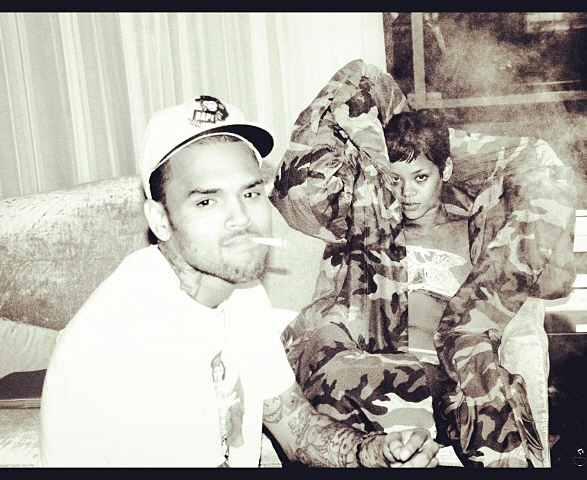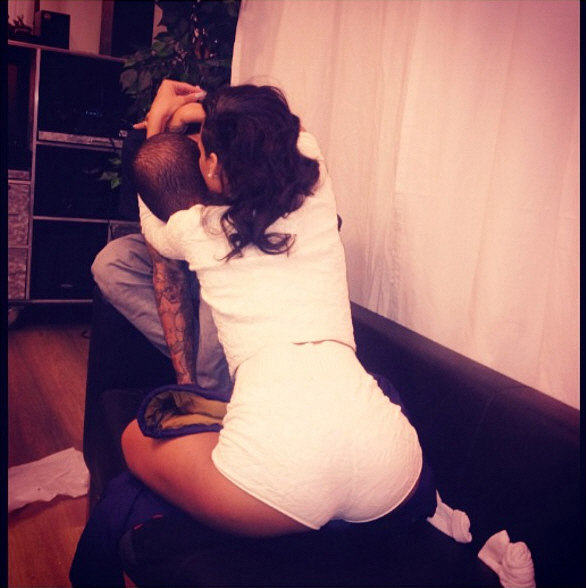 Photos courtesy of Rihanna's Instagram.